Did you know?
Global mobile app revenue is anticipated to reach $430.9 billion this year. And continue to grow further to $614.4 billion in 2026 at a CAGR of 9.27%. Advancement in the field of technology and contactless purchasing trend has fueled the world's rising reliance on smartphones, propelling the fast creation of mobile applications. According to recent data, both the Apple app store and Google play store have more than 5 million apps accessible in the app stores.
Mobile app development is where you can stimulate your ideas and incline towards innovation. The industry is expanding and becoming more extensive and a hub of limitless opportunities.
To make your brand stand out in the digital world, you should become acquainted with various mobile app development trends.
We are about to enter 2023, and now is the time to bring innovation to your mobile app development approaches to provide the most delightful customer experiences.
In this writing, we will share all the critical information you need to plan ahead of time and develop an effective strategy to lead the industry.
To succeed with your marketing strategies and app development in 2023, you should stay up-to-date and follow the trends. This article will summarize the most recent mobile app development trends in 2023 and beyond.
How Smart Businesses Ensure Highest Productivity with Mobile Apps
Mobile apps can assist businesses in improving customer service. You can reduce customer frustration and increase loyalty by providing a convenient way for buyers to access information about your product or service, book appointments, or track their order status.
Mobile applications can also help you upsell and cross-sell your products and services by delivering relevant information and offers to customers at the right time. Another significant benefit of investing in mobile app development is the ability to collect valuable customer insights.
You can gain insights into customers' needs and preferences by tracking how customers use your app. This information can then be used to improve your marketing efforts and more effectively target your products and services.
Finally, a mobile app can help you build your brand and increase your company's visibility. So, whether you want to gain a competitive advantage or improve your customer service and marketing efforts, investing in mobile app development is wise.
1- 5G Technology
Mobile app developers take advantage of the swiftness of 5G technology as it expands globally. However, this network technology's lower latency is arguably the biggest game changer. The responsiveness of smartphone and tablet applications is improved by low latency. Expect it to make a substantial difference in mobile gaming and metaverse apps. This advancement also benefits IoT and home automation.
2- Augmented Reality
Businesses across the globe utilize AR technology for exposure to shoppers by introducing gamification to their operations. Augmented Reality turns complex business challenges seem easy, from increasing user engagement to behavioral tracking. Augmented Reality is now being utilized in multiple sectors, including
Health and Fitness.
Retail eCommerce.
Learning and training.
Today, there are numerous scenarios in which brands utilize AR to improve user experience.
Ikea uses augmented reality to allow users to see how furniture will look in their home before purchasing it.
Lenskart allows users to virtually try on glasses before purchasing them.
L'Oreal has a virtual application for makeup that lets users see how their makeup will look on their faces.
3- Artificial Intelligence (AI) And Machine Learning
Businesses are still looking for ways to stay ahead of the curve and remain competitive as we slowly recover from the effects of the COVID-19 pandemic. Machine learning and Artificial intelligence are currently two of the most burning topics in the tech world, and they will only grow in importance in the coming years.
Here's a quick rundown of why AI and machine learning are so important in mobile app development and how businesses can use them to stay ahead of the competition: AI and machine learning are powerful tools for quickly and efficiently processing and analyzing large amounts of data.
This is especially useful for businesses that want to make informed decisions based on data from customer behavior. Businesses can collect and analyze customer insights more effectively by incorporating AI into their mobile apps, leading to better decision-making and a more personalized user experience.
Furthermore, AI can be used to create more engaging and interactive content, which is a significant trend in mobile app development.
Businesses that want to stay ahead of the curve should incorporate AI and machine learning into their 2023 mobile app development plans.
These technologies provide numerous advantages that can help businesses improve their operations and provide better customer service.
Check Out: 10 Best Tips To Implement Successful App Store Optimization in 2023
4- Mobile Commerce
Consumers are increasingly favoring mobile commerce as their preferred shopping technique. Retail m-commerce sales increased by 15.2% from 2020 to 2021, reaching $359.32 billion. Retail m-commerce sales in the US should double by 2025 to $728.28 billion, or 44.2% of retail e-commerce sales.
By 2024, 292 million people are expected to own mobile devices, driving the mobile commerce trend. And over 187.5 million of them are anticipated to shop on their smartphones.
Mobile commerce enables online shoppers to make quick purchases anywhere, anytime utilizing their mobile devices. Examples of mobile commerce incorporate
Virtual marketplace applications.
In-app purchasing.
Browser-based purchasing.
Digital wallets like Google pay, apple pay, etc.
5- Beacon Technology
You can use beacon technology to track your customers' in-store purchasing habits if you are a retailer. For example,
you can monitor the amount of time and attention a specific aisle receives from customers. You can improve your game by employing smart beacon technology.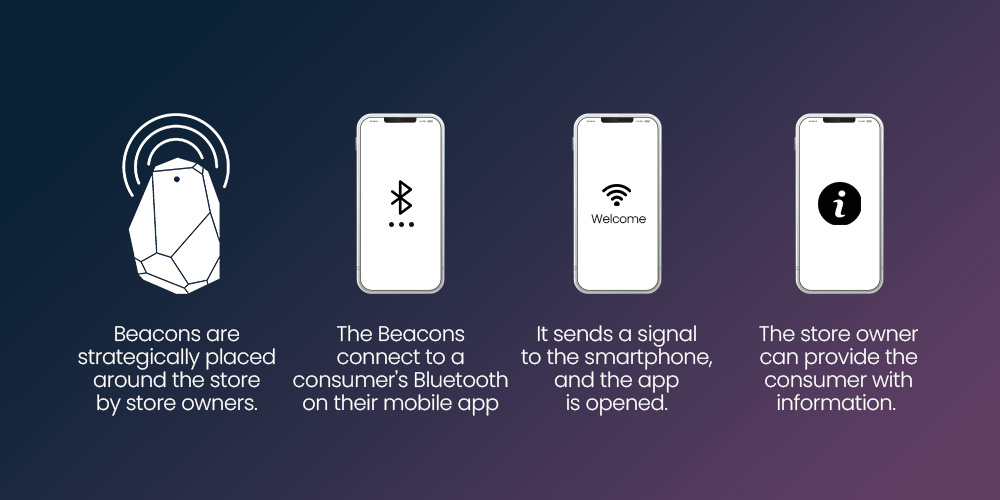 6- The Internet Of Things
In terms of the Internet of Things, the market for IoT apps is expected to double to $566 billion by 2027. This growth is driven by the previously mentioned 5G networking expansion and increased use of Industrial IoT and smart homes. Lower latencies also benefit smart cars and self-driving vehicles, allowing for highly interactive embedded mobile apps and other related functionality. Pay close attention to this mobile niche for mesmerizing digital venture opportunities.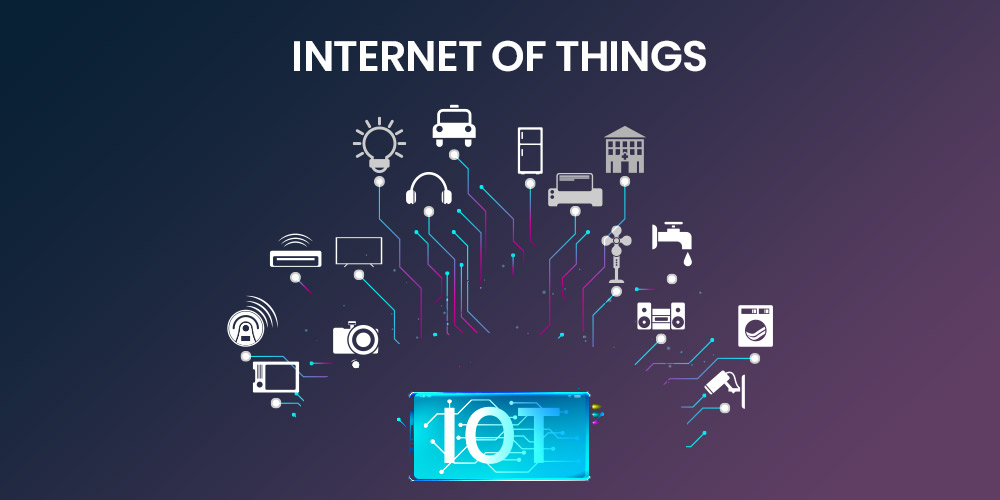 7- Mobile Wallet
Many businesses are still unaware of the value mobile apps can have for their brand and their impact on people's daily lives. Mobile app development is not a new concept, but it has grown in importance due to the way people use their smartphones.
According to Statista, there are now over 6 billion active smartphone users worldwide; the number is growing significantly. This opens up a massive opportunity for businesses to create mobile apps that add value to their customers' lives.
Mobile wallets are currently a massive trend in the creation of mobile apps. Using these apps, users can safely keep their credit card information and other payment information on their phones.
As a result, individuals can make purchases online or in person without repeatedly entering their credit card information. Users will find this functionality to be incredibly convenient, and it also lowers the possibility of fraud.
Businesses should benefit from the increasing popularity of mobile wallets by creating mobile wallet apps in the following years. Doing this will gain a competitive advantage and give their users a better service.
8- Blockchain Technology
Blockchain is another emerging mobile app development trend that is infallible to make an impact in the coming years. This distributed ledger technology has the potential to transform the way businesses operate by providing a tamper-proof, secure approach to storing data.
While Blockchain is frequently associated with cryptocurrencies such as Bitcoin, it has numerous potential applications for businesses of all sizes. It could, for example, be used to track inventory levels, improve supply chain management, or even create secure digital contracts.
As the world becomes more digitized, it is clear that Blockchain will play a significant role in business in the future. As a result, now is the time for businesses to investigate how they can capitalize on this transformative technology.
9- No Code App Development
It is the one recent establishment that hovered to become a prominent mobile app development industry in the 2023 trend. With the cost of mobile app development rising, the emphasis is shifting to no-code solutions that allow businesses to keep the development part in-house.
Organizations are already witnessing the benefits of using no-code app builders, with nearly 60% indicating that using no-code or low code increases revenue and aids in replacing legacy systems. Other advantages include these platforms' monitoring capabilities, as well as their cross-platform accessibility and speed when compared to traditional development. Now, prominent app development firms like MageNative offer no-code app builders at affordable costs. These app builders empower users to customize the app independently without requiring coding skills.
An Easy Way To Build A Fascinating App With No Code App Builder
10- Personalization
Several businesses have emphasized providing their end consumers with customized experiences. They know how crucial personalization is to improve their omnichannel consumer experience overall.
Offering a distinctive experience is so vital that many prosperous mobile application firms have made it a key component of their marketing plans. And numerous other industries, including those in the financial, educational, and other sectors, also focus on the practice, in addition to mCommerce firms.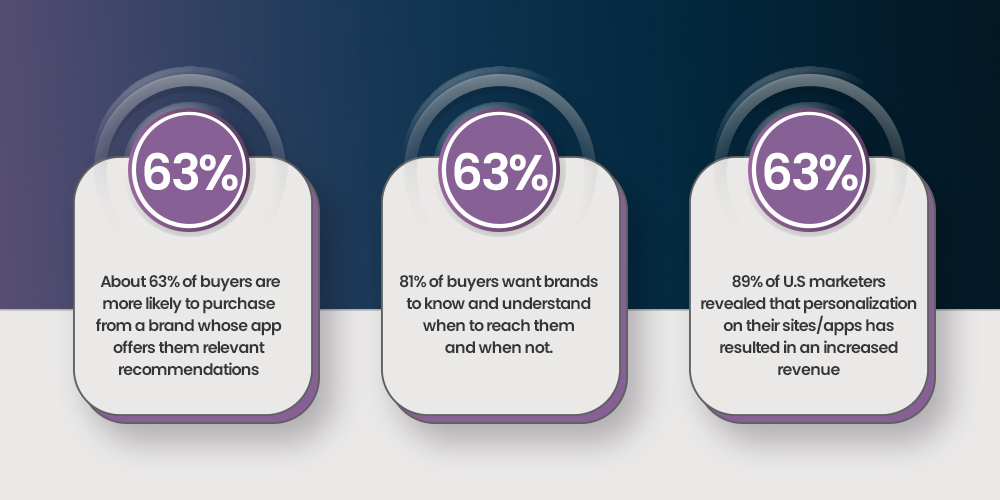 11- Foldable Devices
Foldable devices, which made a surprising comeback in the 2000s, appear to account for only a small portion of the overall smartphone market share. However, this will change in the coming years. Global foldable phone shipments are expected to reach 50.1 million units by 2022, according to Statista.
There are viable premises for this: improved usability and user interface expansion, as well as the ability to simultaneously use the device as a phone and a mini-tablet, as the display can be easily unfolded as needed. Users may appreciate it. This is a compelling reason to remain technologically savvy in this mobile app trend.
12- App Security Measures
While there are numerous advantages to developing a mobile app, businesses must be aware of the risks involved. In 2023, mobile app development trends will likely focus on increasing app security and ensuring that apps can withstand attacks from malicious software. Businesses can ensure they can take advantage of the latest technologies while safeguarding their data by understanding the trends in mobile app development.
Nowadays, mobile applications are frequently obtainable across multiple networks and connected to the cloud; they are more vulnerable to security threats and breaches. There is increasing pressure and incentive to ensure security at the network level and within applications. One reason is that hackers target apps more frequently than in the past. Application security ensures figuring out application-level flaws, assisting in preventing these attacks.
13- Instant Apps
Instant apps are a solution that mobile app development companies provide to users who face the challenge of limited storage space. Google Instant Apps, which were first announced in 2016, have played a significant role in the lives of users who use entry-level devices.
There are numerous advantages of instant apps, incorporating the following.
Portable size.
Presence of website functionalities.
Elimination of the requirement to install.
Lack of utilization of the device's memory.
14- Chatbots
It is anticipated that by 2022-23, chatbots will account for more than 85% of all interactions with businesses. One of the most prominent mobile app development trends is based on the fact that the innovation is intended to make businesses available 24 hours a day, seven days a week.
The impact of technology on businesses is bound to extend beyond a website's landing page and into every platform where the business is present and active.
15- Image Search
Powerful search engines like Google make it much easier to search for anything we want. But what if you're going to identify any picture you have? To identify pictures and images, reverse image search comes into play. This powerful tool lets you upload and search for an image you are looking for instead of writing keyphrases or text.
Visual search is an approach to searching for information, products, or other items using images rather than typing anything into the search field. 90% of information disseminated to the human brain is visual. Instead of using words to describe what you're looking for, you can use images and the characteristics contained within them. As a result, you can find other similar images or content.
The key benefit of visual search over text search is that it allows customers to take a mental snap. And convert it into a product available for purchase without thinking about the correct keyphrase or sifting through thousands of almost-there search engine results.
The less friction there is in achieving a sale, the easier it is for customers to find the product they're looking for. According to studies, the visual search leads to checkout twice as quickly as the text-based search.
Popular search engines like Google and Bing also use this feature for search queries. It is also becoming more prevalent in eCommerce, as it facilitates the search for specific products, making the search much more assertive.
16- Voice Search
The market for voice-based assistants is rapidly expanding and is one of the most favored mobile app trends. There are approximately 110 million virtual-assistant users in the United States alone.
Statista predicts that the number of digital voice assistants will reach 8.4 billion by 2024.
Voice search technology allows users to search for a query using a voice command. As a result of advancements in speech recognition, this feature first appeared on smartphones, replacing the search bar. As evidenced by the emergence of new products such as voice assistants (Alexa with Google Voice Search, Amazon Echo, Cortana, Siri.), voice search is increasingly becoming a new way of making Internet queries.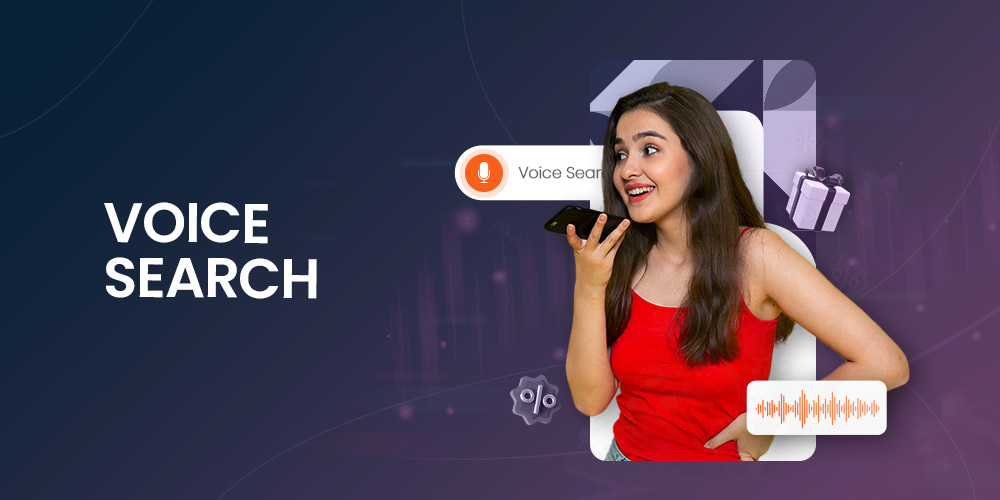 Voice technology also plays a vital role in the retail industry. Take the example of Carrefour. Carrefour is a retailer partnered with Google Assistant to offer voice-activated grocery shopping. Customers of Carrefour can connect their accounts to Google Assistant and add items to their shopping list simply by dictating the required products (milk, bread, spaghetti, etc.). The list is then converted into a product cart, and customers confirm and pay for their purchases.
17- Cloud
Cloud technology has already had a significant impact on mobile app development technology. Developers have repeatedly created cloud-based mobile apps to reduce the application size and save data, allowing the application's speed to remain swift.
Cloud computing mobile app trends will look like the following in the upcoming future.
Hybrid cloud solutions.
Evolution of cloud services.
Quantum computing.
In A Nutshell
Google Play and the Apple App Store have 6.63 million apps. How would you ensure that your app stands out?
You can't unless you keep up with the latest mobile app development trends and understand how to use them to create robust, feature-rich apps.
The mobile app industry will continue to proliferate, as will the mobile app development space. The new hardware capabilities, combined with emerging mobile app platform development technologies, rising backend platforms, and microservices, will continue to steer mobile app solutions. Continuous learning and awareness are the only ways to stay ahead of the competition.
Businesses must stay ahead of the curve in order to remain competitive. They can ensure that they develop the best apps for their customers by understanding the latest trends.
About The Author
A content marketing professional at Magenative, An app development company providing solutions on different app development platforms including Shopify , Magento and Woocommerce.
Related Posts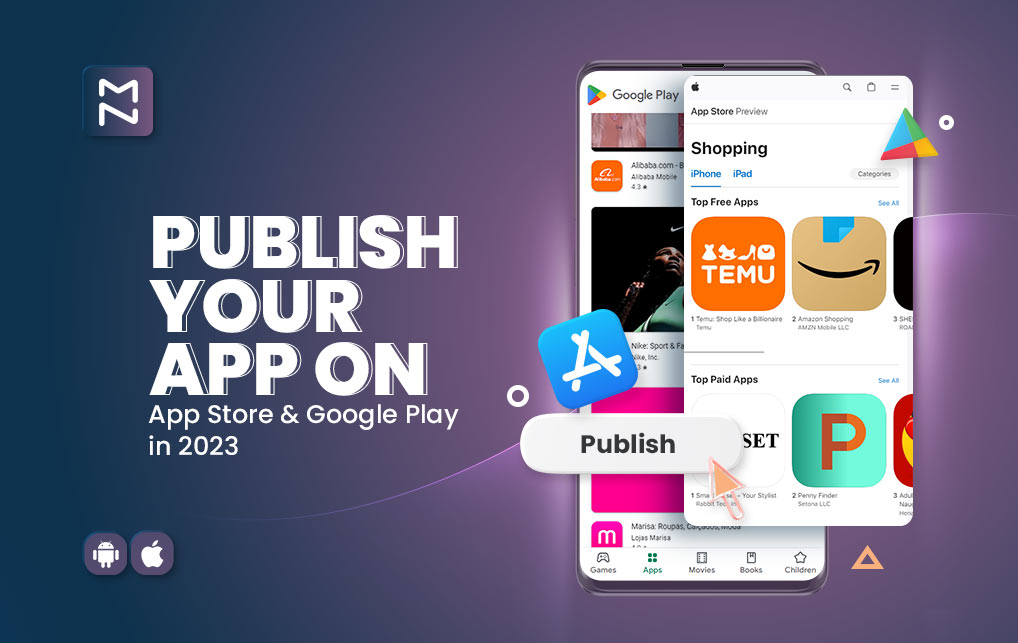 How To Publish Your App On Apple App Store And Google Play Store In 2024?
Objective: In this article, we provide you with an in-depth…
Read article >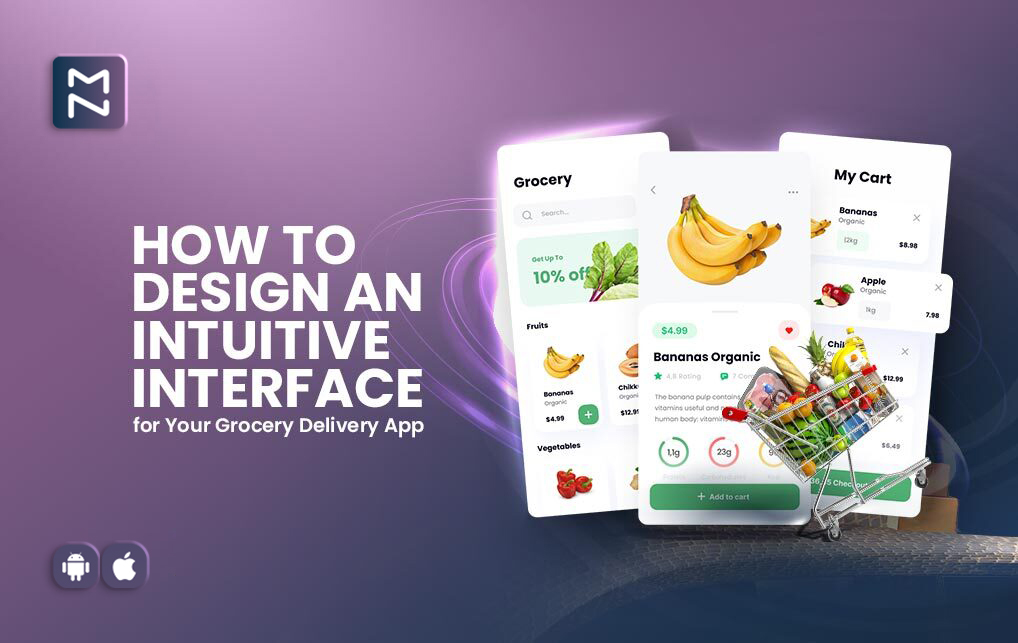 How To Create A Winning Grocery App Design? Best Practices To Know
In today's times, you cannot deny that mobile apps have…
Read article >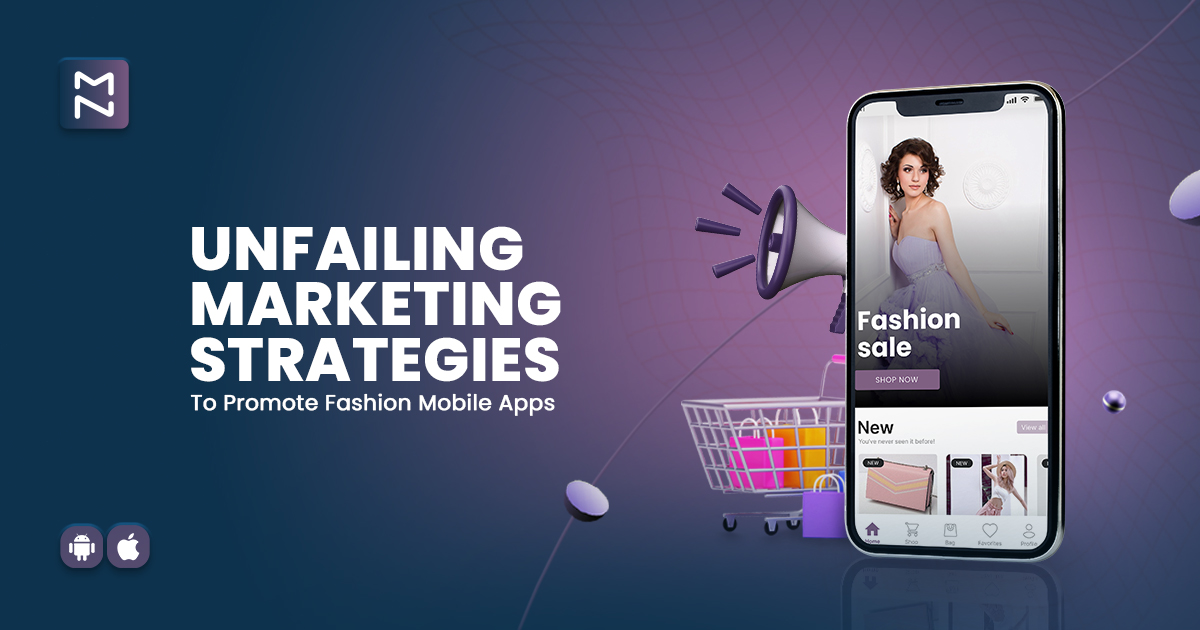 10+ Marketing Strategies for Your Fashion Mobile App
Are you into the fashion industry? Well, pat your back…
Read article >