From Text to Talk: ChatGPT's Impact on App Interactions
ChatGPT
From Text to Talk: ChatGPT's Impact on App Interactions
Looking for higher sales on your Shopify mobile app?
Let's attract your buyers with crisp product descriptions – now, ChatGPT is at your service!
ChatGPT enables merchants to simplify the longer product descriptions on their mobile apps. As a result, your users do not need to read paragraph after paragraph to understand the display. With ChatGPT, you can show a short, compelling and convincing product description to grab the attention of your customers.
It is true that a buyer with a positive purchase intent will check out the product description thoroughly. But in case, the buyers are just checking out your app, and you have to convince them for a purchase, the short product description can help you a lot. They find the long descriptions, not at all very worth reading.
Here, a shorter product description can be very convincing to them, and they might make a purchase. ChatGPT shortens the product description for you.
How Does ChatGPT Work?
ChatGPT automatically creates a shorter version of the actual product description on your mobile app with its artificial intelligence. How cool is that?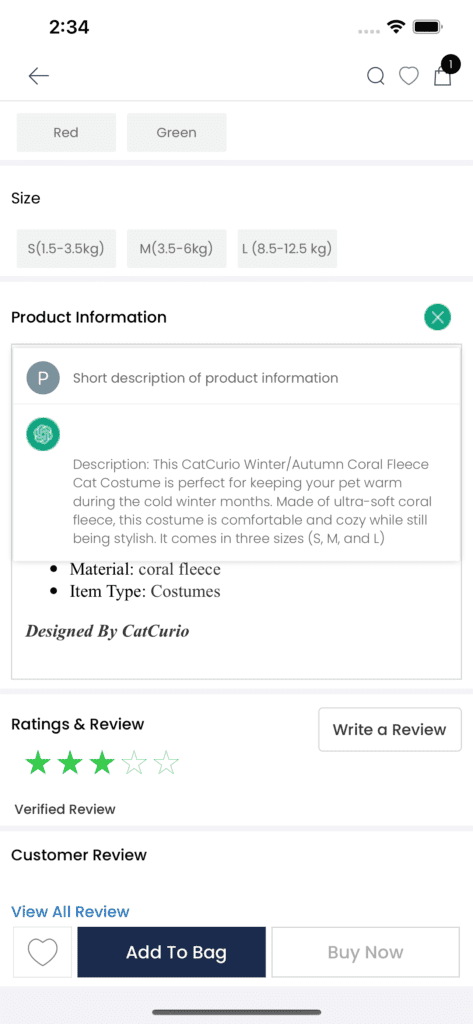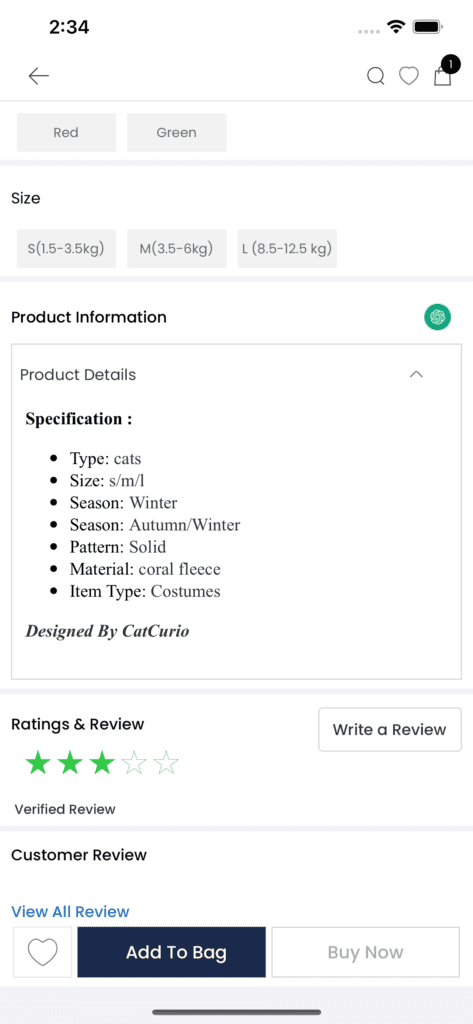 Would you like to try it?
Well, you can now try it with MageNative Shopify Apps – ChatGPT feature is available in the MageNative app by default. So, go ahead and impress your buyers with a shorter version of your product descriptions to get noticed and gain conversions .
Key Benefits of ChatGPT Feature in mobile app:
Creates a short version of the long product descriptions automatically
Helps customers to develop an understanding of the product faster
Increases possibilities of purchase
FAQs
1. How can you use ChatGPT in your Shopify mobile app?
By default, you will get this feature on your Shopify mobile app – you do not need to enable it separately.
2. Where can I write the short description of the product?
On enabling the ChatGPT, it will automatically shorten your actual product description – no manual effort is needed – you do not need to write anything.
3. Can short product descriptions pull more conversions?
Indeed they do – just imagine would you like to read the entire product description? You rather like to read the key specifications before making a purchase. ChaptGPT will help you to create even shorter versions to convey a compact idea of the product to the users.