Translate Your Store ‑ Weglot
Translations

Translate Your Store ‑ Weglot
English is considered the most spoken language globally, but it still can't address more than 30% of the global population. Attaining a global presence is imperative for the success of any business. And if you want to make your app's content accessible to different users across the globe, then you need to make your app available in multi-languages. To help you reach a global audience base seamlessly, we have integrated with Weglot.
Weglot Shopify Mobile App Integration helps you translate and display your Shopify app's content in multiple languages without hassle.
How to Integrate Weglot- Translate Your Store with MageNative Shopify Mobile App Builder?
Let's see how to integrate Weglot into your MageNative Shopify Mobile app:
Step 1- From the dashboard click on 'Supported Integrations'.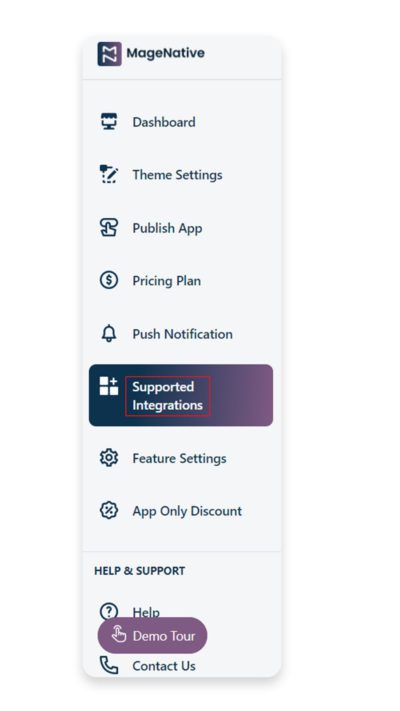 Step 2- After that click on the 'Translations' link.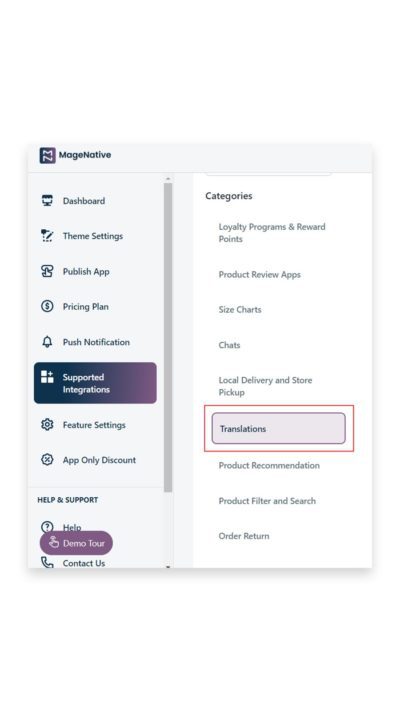 Step 3- After this click on the "Enable" button.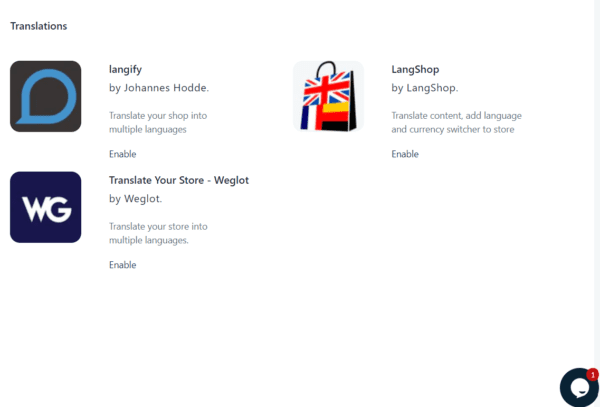 Step 4 – A pop-up will appear where you need to read all the instructions carefully.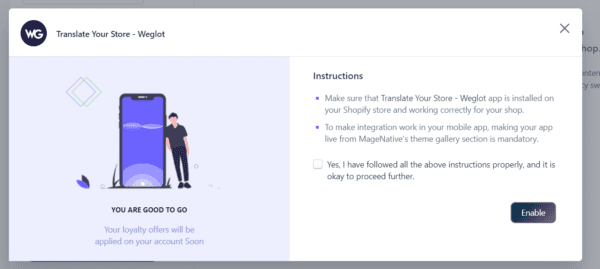 Step 5- Mark the checkbox and click on the enable button to proceed.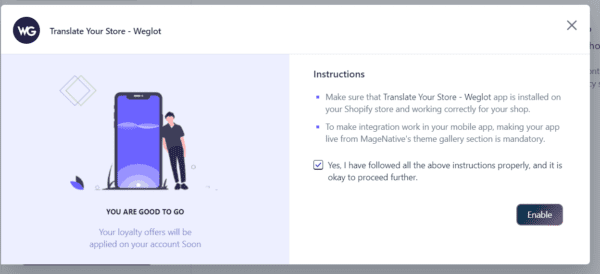 You're all set! utilize the Weglot Integration and give an enhanced shopping experience to your shoppers.