MageNative is thrilled to announce its recent integration with Algolia. The leading discovery and API-First Search platform for sites and mobile apps.
Shoppers' expectations are getting higher every day from their retailers. In addition, they compare their experiences with different eCommerce applications. Also pick only those apps that help make their experience smoother and enhanced. And the most important thing for an enhanced user experience is the app's interface. Which should be interactive, appealing, and user-friendly, and lets them discover the things they are looking for in a few clicks without any hassle. And MageNative always strives to deliver outstanding results to its users. So to make the user experience smooth and seamless. We have decided to collaborate with Algolia, one of the finest search platforms.
About Algolia
Search functions on sites have evolved from simple tools utilized in the past. Modern-day tech-savvy customers are accustomed to expansive and rich search functionalities. Which can be acquired through astonishing tools like Algolia.
Algolia is an API platform for dynamic experiences. that helps online businesses maximize the speed of discovery and search. While sorting out the problem of relevance tuning through artificial intelligence.
Accessing the right product or content on apps and websites has never been quicker or more intuitive. Algolia Search is a powerful API that furnishes user content in nanoseconds. Developers can customize the relevance of their user experience. And get insights into how users interact with it.
About MageNative
MageNative is a top-class app development firm with more than 5000 clients globally. It aims to provide a dedicated m-commerce solution to enable online retailers to make the most of their eCommerce stores. Intending to streamline the transformation of eCommerce stores into appealing mobile apps. MageNative has leveraged technology to provide online retailers with the best mobile app builder. With added features that are required in a successful eCommerce mobile app.
Key Features Algolia Offers To Its Users
There are numerous features Algolia offers to its users to make their search process easier. Some of its top features are discussed below.
Personalization
Algolia Personalization feature makes the user experience more rewarding. By increasing the chance of conversion with each interaction and increasing users' engagement with your Mobile app. Moreover, it helps make the search process easier by recommending results based on the user's past searches or preferences.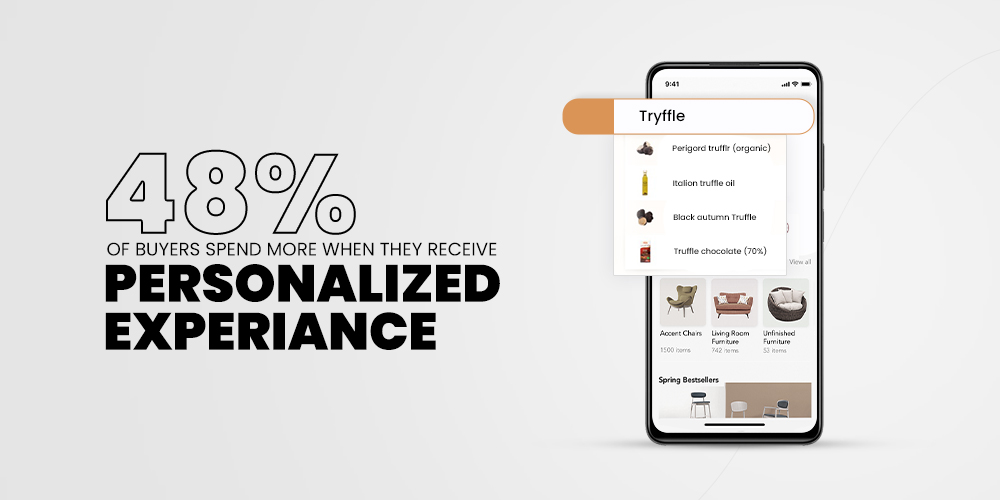 Grouping And Deduplication
This unique feature enables the user to group or deduplicates the products based on a specific "key" attribute. Which is helpful in eliminating redundant or duplicate records. Also helps users to discover their queries quickly and efficiently.
Typo-Tolerance
Users misspell words, especially when utilizing mobile devices. These small and common mistakes can ruin a user's search experience. In order to prevent these mistakes, Algolia offers a robust and convenient way to search and discover things.
Global Language Support
Algolia functions with multiple languages, including Arabic, Hebrew, Korean, Japanese, and Chinese. There are several languages whose scripts start from the right-hand side. Algolia supports them all, thus it helps eliminate the language barrier in targeting global shoppers. So this way Algolia offers a perfect way to take your business beyond the borders.
Multiple Sorting Strategies
It also enables you to set up numerous sorting approaches to help your users pick their preferred ranking. For example, you can allow your users to sort by the lowest price or most recent results.
MageNative Algolia Integration: How Is It Helpful To Online Merchants?
MageNative Algolia integration will help merchants create a high-performance global app search.
The partnership aims to help eCommerce merchants build a feature-rich mobile app without any hassles. The amazing features and functionalities collectively help online sellers to grow, expand and reach a wider audience base across the globe.
Additionally, the association will assist in the creation, management, and curation of user-centric experiences across different channels. Which helps customers to make quick purchase decisions, enhancing sales and conversions.
With this amazing MageNative Algolia Integration, users will be able to enjoy the great features of both apps in a single place. i.e., an outstanding overall customer experience, which leads to greater sales and conversion.
Give Your Shoppers An Enhanced User Experience With Advanced Search Functionality App!
How Does MageNative Algolia Integration Help Enhance User Experience?
All your content processes are running flawlessly, and you're creating tons of great content regularly. Yet, your consumers are unable to find the right content they are interested in that will help them make the correct purchase decision. So this is the exact point when Algolia comes into play.
With their AI-enabled high-performing content discovery platform. You'll be able to ensure your consumers across the globe discover the right content every time, on multiple devices, and in different languages.
So let's take a glance at how to integrate this feature into your Shopify mobile app.
How To Enable This Integration In Your Shopify App?
You can enable MageNative Algolia Integration in your Shopify mobile app by following these simple steps.
1- From the left menu bar of your dashboard, click on the 'Supported Integrations'.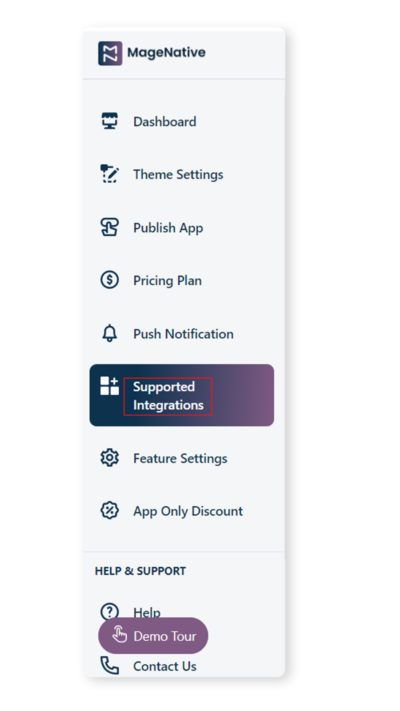 2- After that, click on the 'Product Filter and Search option.
3- Click on the 'Enable' link to activate this integration in your application.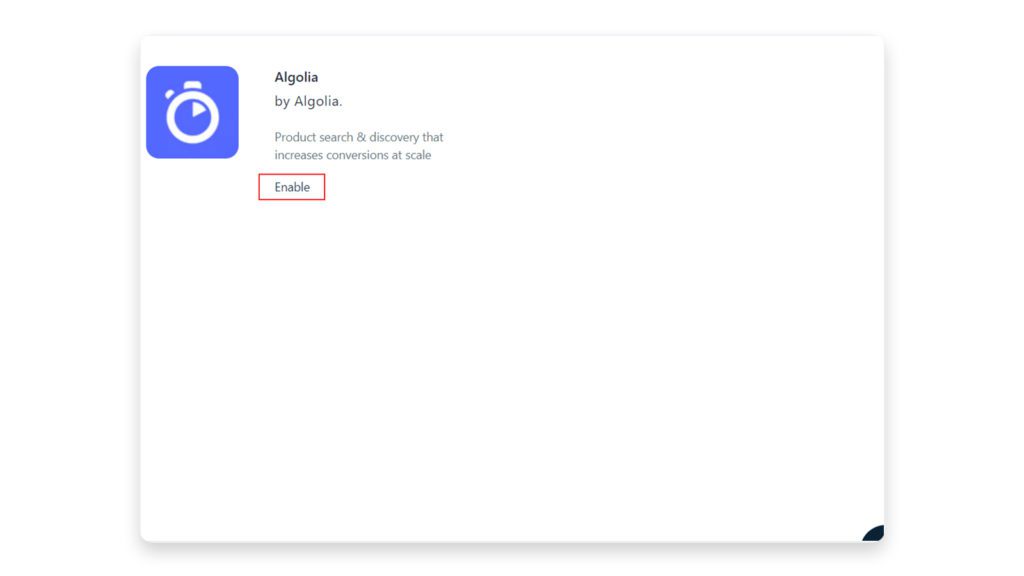 4- A dialog box will appear read the instructions carefully.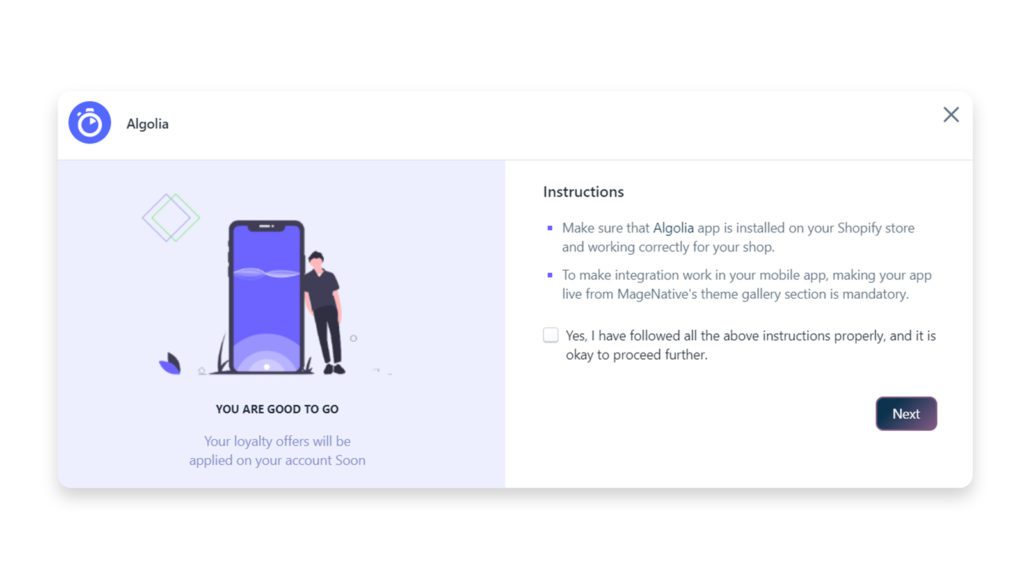 5- Then, mark the checkbox and click on the 'Next' button to continue.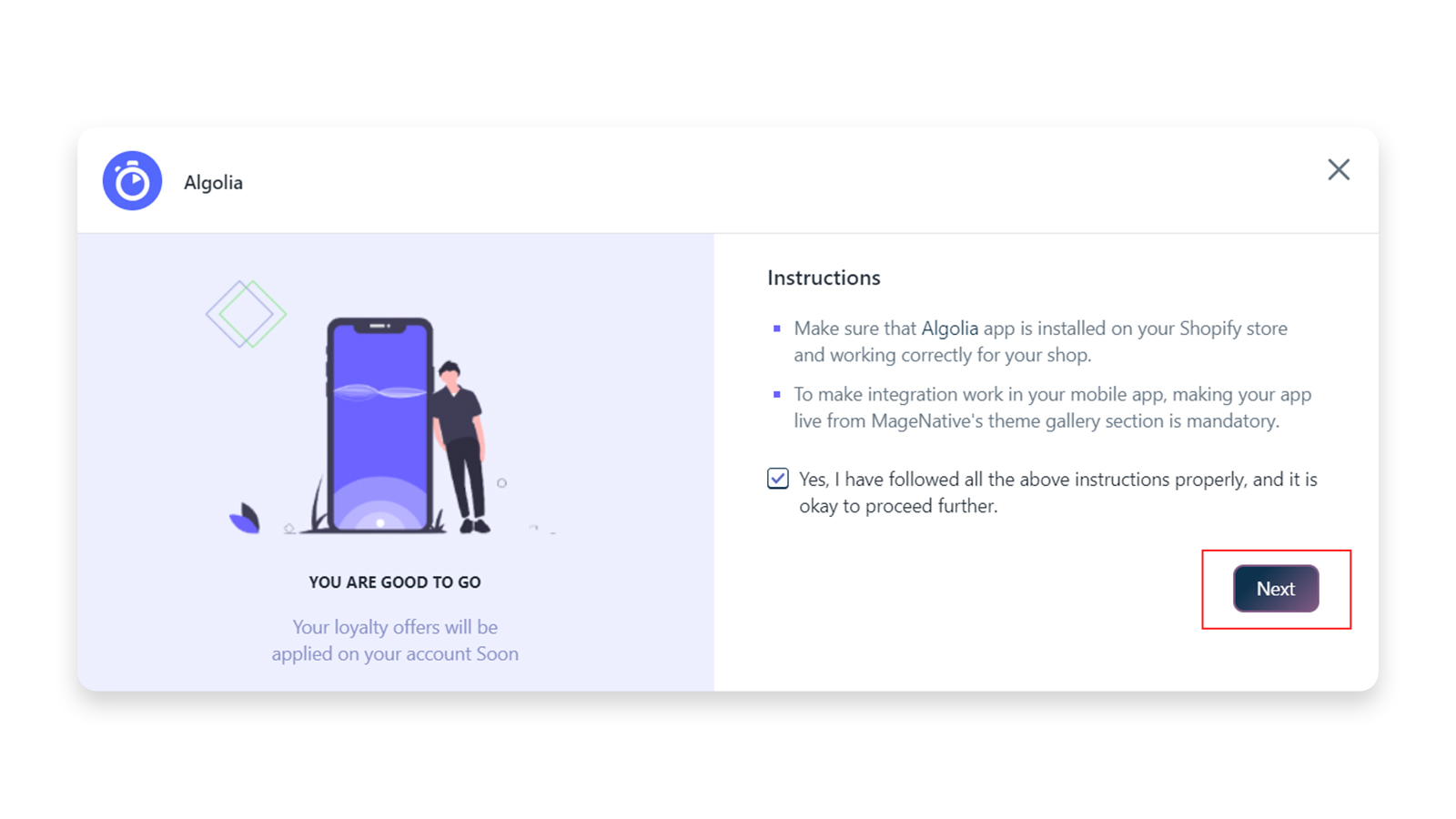 6- Here you will require to enter Algolia App Id, Search API Key, and Indexes prefix then click on the enable button to continue.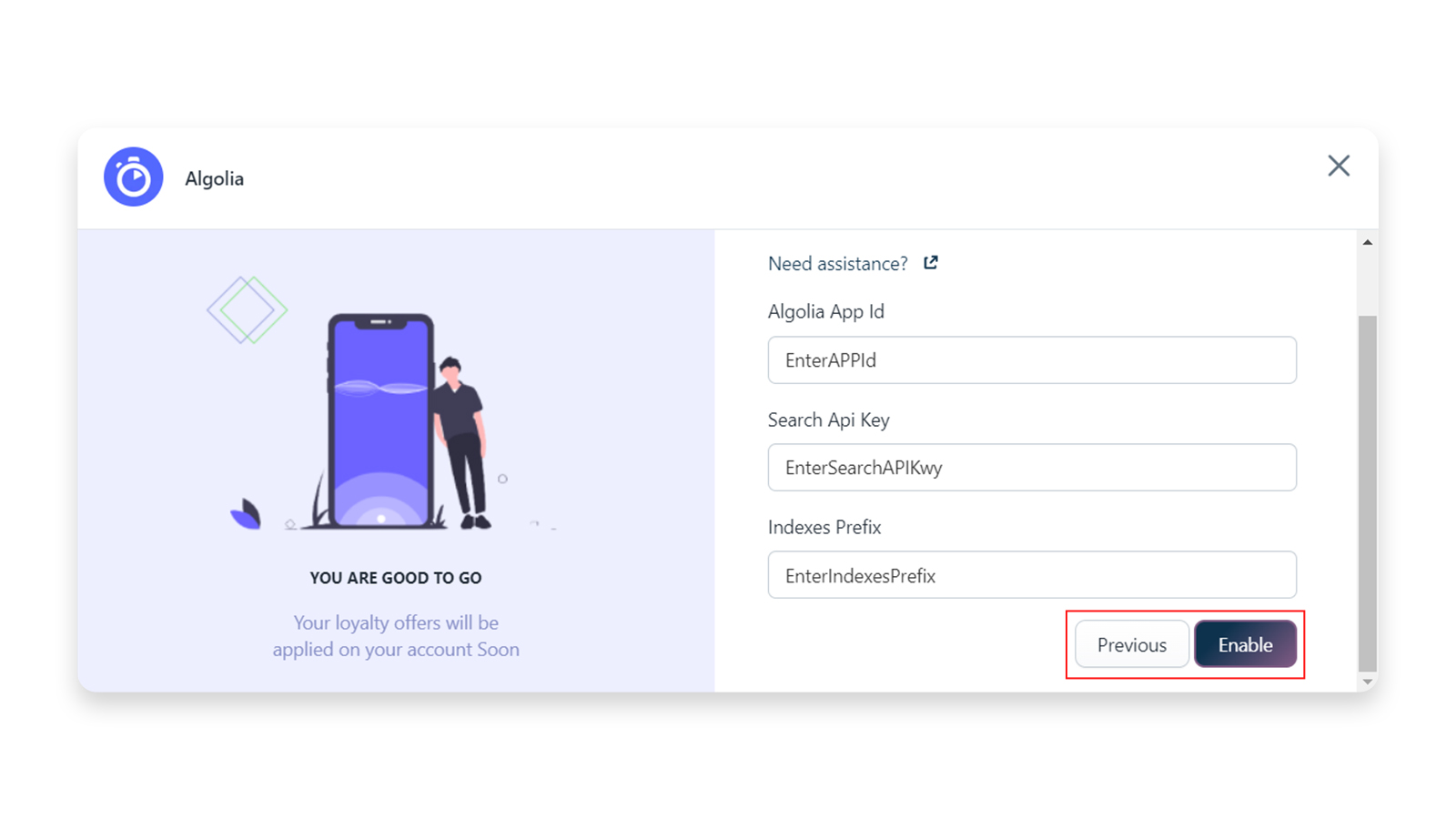 You're all set! you have successfully enabled Algolia in your MageNative mobile app. Make your search process easier with Algolia.
In A Nutshell
About 87% of buyers start their product search online. So to make their search ability easier and more convenient is the key to an enhanced user experience and successful mobile application. And that is the reason why MageNative is collaborating with Algolia.  So it helps you to deliver your users an enhanced user experience with an advanced search capability. If you would like to discover more about MageNative, head over to our website. And check out our latest features, functionalities, and advantages.
About The Author
A content marketing professional at Magenative, An app development company providing solutions on different app development platforms including Shopify , Magento and Woocommerce.
Related Posts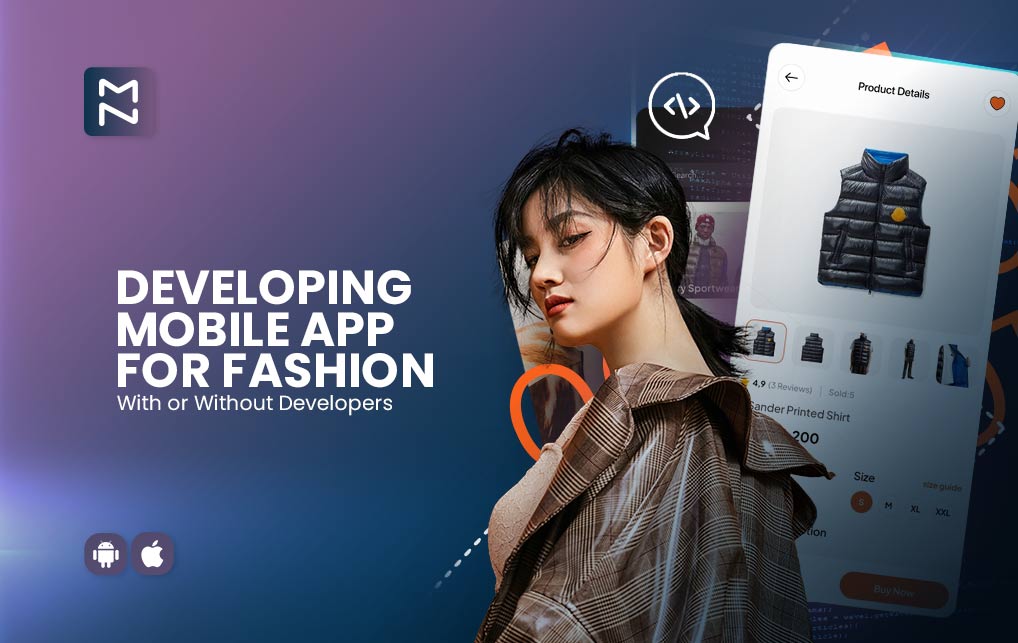 Fashion App Development: How Can You Do It? [With Cost & Time Analysis]
For fashion lovers, online shopping and mobile app purchases are…
Read article >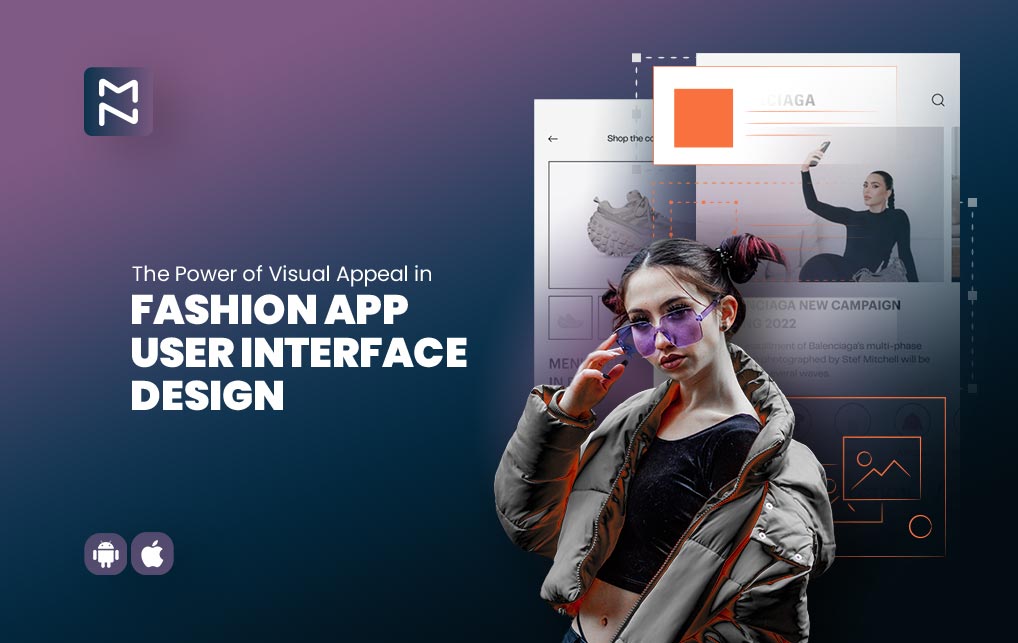 The Importance of UI/UX in Fashion Mobile App
You cannot deny the fact that UI UX in fashion…
Read article >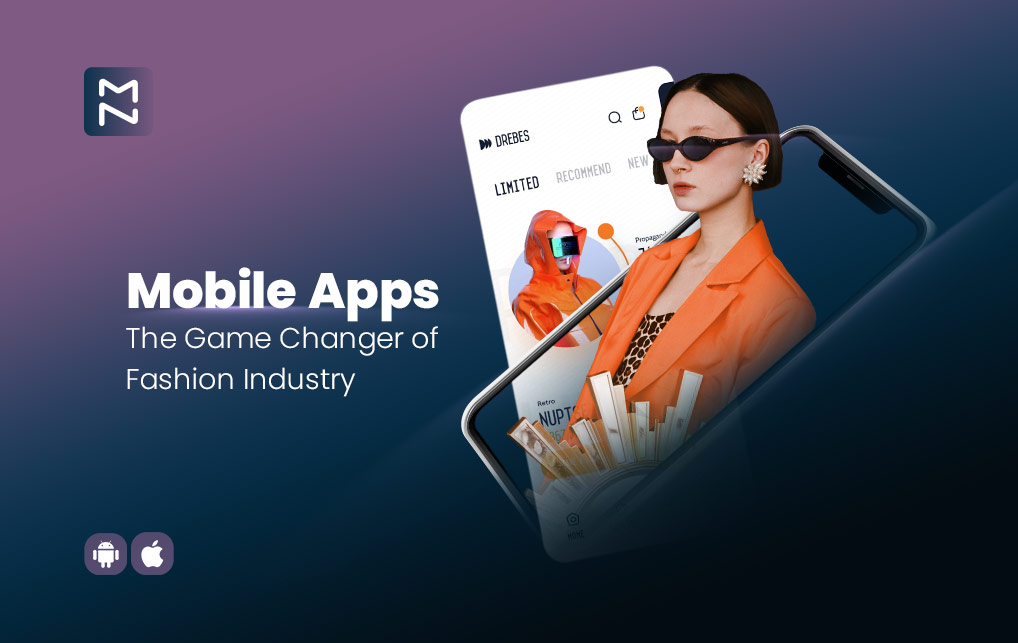 Fashion Apps – Navigating The Online Shopping Experience
Over the years, the fashion industry has been the heart…
Read article >