With over 6 million mobile apps available in most app stores, getting your app noticed by visitors is one of the biggest challenges mobile app publishers face today. This is why knowing about mobile app store optimization process is imperative.
But what exactly is app store optimization, and how can it benefit you? Here's what you need to know to improve your app's ranking.
With over 6 million mobile apps available in most app stores, getting your app noticed by visitors is one of the biggest challenges mobile app publishers face today. This is why knowing about mobile app store optimization is imperative.
But what exactly is app store optimization, and how can it benefit you? Here's what you need to know to improve your app's ranking.
What Is App Store Optimization (ASO)?
ASO, or App Store Optimization, is a term you've probably heard if you work in the marketing industry. If you are a marketing professional, then ASO helps you market your product by increasing its visibility to a large audience base.
App Store Optimization (ASO) is a strategy for boosting the visibility of an app in app stores. Each app is ranked in app stores based on several factors. You can have your app rank higher and drive more downloads by successfully using optimal keywords, valuable images, Title, and localized descriptions.
With the proliferation of mobile apps, app store optimization is becoming a deeper concern for developers of mobile applications.
Consider the data below for context:
3.3 million apps are currently available in the Google Play Store.
The mobile app market is anticipated to rise by USD 653.91 billion from 2021-2025.
Over 2.1 million apps are available in the Apple App Store as of 2023.
Searches on the app store drive 67 percent of new downloads.
Why Is ASO Important?
With over 2.87 million apps on Google Play, 1.96 million apps on the apple store, and 7000 apps on the Shopify app store available to download, getting your app in front of the right users remains one of the most intricate challenges. A simple app store search drives a whopping 67% of app downloads, making it the most popular method for discovering and downloading new apps. App store optimization helps increase your app's visibility.
However, if your app is not optimized well, it will fail to appear in numerous relevant searches, and you may lose thousands of potential visitors who may have downloaded your app.
Spending a little time and effort periodically to improve and update your app store will allow you to reap the benefits in the long run and keep those organic downloads coming in.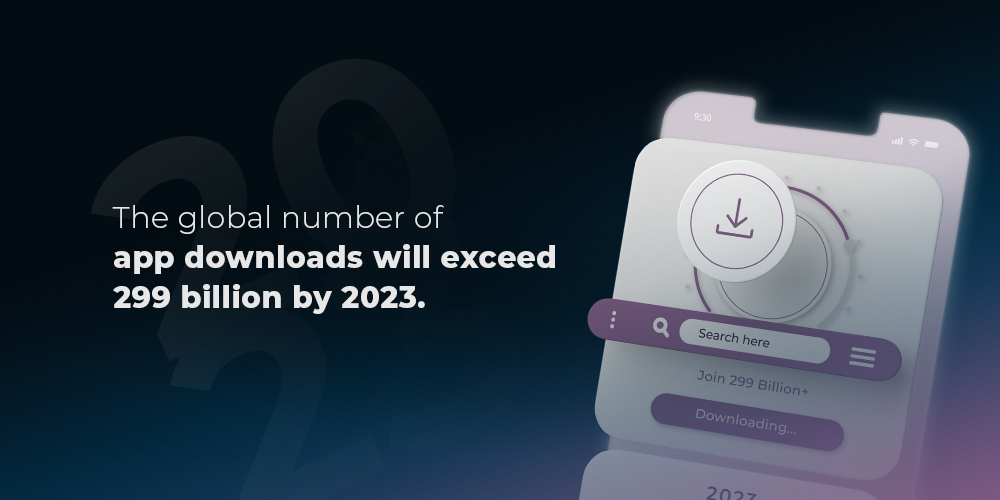 Organic Growth
Cutting unnecessary costs is the most crucial factor for the growth of any business.You will no longer need to spend majorly on acquisition or advertising if you optimize your app properly, as app store optimization will increase visibility and attract buyers organically.
A good ASO approach will increase organic installs and provide long-term results. People who search for keywords related to your app will find your app in the search results. Working on your ASO on a regular basis will ensure that you maintain your high rankings.
Increased Revenue
There are numerous ways to monetize your mobile app, e.g., In-app purchases, subscription models, and In-app ads.
Most users run paid ads to bring more users to their application and increase revenue. But these paid ad campaigns will be wasted if your app store listing page isn't converting and convincing users to download your app. App store optimization entails optimizing conversion rates and getting people to click through and download the application.
There is no doubt that efficient app store optimization will result in increased app downloads. An increased buyer base implies more purchases, thus yielding increased revenue.
Stability And Consistency
Unlike other marketing approaches, app store optimization is more consistent in terms of generating downloads. Take, for example, paid ad campaigns. When a business launches an advertising campaign, it tends to result in increased downloads.
However, once the campaign reaches its potential, e.g The marketing budget is exhausted or costs more than it is worth bringing in new buyers, paid ad campaigns cease to be a realistic and profitable way to spread the word about the app. As a long-term strategy, it is unsustainable.
however, with a solid app store optimization strategy, an app will remain visible, popular, and relevant for years by appearing regularly in organic search results. As a result, app store optimization is an excellent long-term strategy for maintaining an app's stability and visibility at no additional cost to the company.
Relevant Buyers
The most significant advantage of app store optimization is that it enables a business to target its desired market. Because search engine algorithms scan pages for relevant keyphrases, when determining how to rank results, a business can incorporate those exact words into its app's content by taking the time to research and figure out the terms and phrases being searched by a target market. This ensures that the people who find the app are the most likely to use it, making app store optimization useful for a brand to reach its target audience.
App store optimization places you in front of buyers who are genuinely interested in doing business. Which helps increase the conversion rate.
Brand Identification
As app store optimization aims to improve an app's ranking, it also aids in brand awareness. As most people discover new apps by simply typing keywords into the app store, having a high ranking means that people who have never heard of an app before will be introduced to it. And, if it meets their needs, they will download it. As a result, app store optimization is critical in informing users about the existence of an app. And thus the existence of the brand with which it is associated. Improving brand awareness is one of the essential steps in acquiring new customers and generating revenue.
Global Reach & Visibility
By making your mobile app available in multiple languages via app store optimization, known as app localization. You can make your mobile app accessible to a larger audience across the globe. ASO can assist you in taking your app to the global level.
Significant Factors Responsible For App Ranking
App Store Optimization process is one of the most crucial factors influencing your app's visibility on the app store. There are numerous factors responsible for ranking the mobile app in the app store. Let's uncover each of them separately.
The keyphrase in the title should be the one that receives the most search traffic. So you need to analyze which keyword has the highest search volume. As your app rises in the rankings and receives more reviews, word of mouth will spread, and your app will get more popularity among visitors.
To improve your app rankings, you must first understand which keywords are relevant and frequently used by your target audience.
Title and keywords are the most crucial factors in app store optimization and must be worked upon on a regular basis.
Here's a complete breakdown of all the tips to keep in mind when optimizing your app for better rankings.
1. Get Noticed With An Appealing App Name
Let's start with the first contact point of your brand: your name. One of the critical components of app store optimization is coming up with a unique title.
Your app name is the identity that sets you apart from the rest of the competition. It's the first thing your customers will read about you that can either make or break your mobile application.
Numerous factors, such as the wrong name, prevent your app from getting downloaded. Or either you are using too lengthy or unmemorable app names.
Optimize it! Follow these tips to enhance your app's name
Make It Short And Concise: Picking the correct balance for your app name is critical, particularly given the limited number of characters available. Google Play has a character limit of 30. Apple's App Store recently reduced the character limit to 50. Furthermore, app titles will continue to be truncated on the search results page. The title is truncated on the 23rd character for App Store and the 30th character for Google Play, including spaces.
Be Creative And Original: By incorporating creativity and uniqueness into your title, you can avoid bandwagon app names.
For example, when you search for "clothing store" in Google Play, the first result is an app game, not an online retail store.
Remove Any Special Characters: Using only URL-friendly characters in your title for the App Store is critical. The use of special characters, such as copyright or trademark symbols, in your app name, should be avoided because it weakens your ASO strategy and causes
the iTunes app page to scan keywords using your id rather than your name.
Use Primary Keywords And Avoid Stuffing: Assigning only the dominant keywords that accurately describe your app into your name in-app store search results is highly relevant. A recent study found that apps with keywords in their titles ranked 10.3% higher in search results than apps without keywords. However, do not try to cram all your keywords into your title, first because of the limited character count and, more importantly, because you may be suspended. Google Play, for example, suspends apps that use keywords in the app title, description, or promotional description in a repetitive or irrelevant manner.
2. Selection Of Keywords For Easy Discoverability
Keywords influence where your app appears in search results. These keywords are words or phrases people use when looking for a specific app in the app store.
App searchers use keywords to describe what they are looking for. The most frequently used words or phrases of those searchers are then used as keywords
by online businesses to tag their mobile apps.
Both App Store and Google Play assign keywords to your mobile apps, but they do so differently.
You have 100 characters for the App Store, with words separated by commas.
Optimize your keywords by avoiding broad or insignificant terms that may make it difficult for your users to find your app. Google Play, on the other hand,
takes a more analogous approach to how SEO works today. Google avoids itemized tags to obtain your app's relevant keywords from your app description.
The description of the app is limited to 4,000 characters. Given the length of the app description,
you may be tempted to go overboard by stuffing as many keywords as possible without any logical cohesion. However, keep in mind that repetitive or irrelevant use.
Avoid The Following To Make The Most Of Your Keywords:
Identical Words
The term "App"
Unauthorized use of trademarks or protected names
Irrelevant or Offensive terms
Competitor's App name
3. Optimize Your Description
As previously stated, Google Play uses app description to extract relevant keywords, whereas Apple recommends improving app description to boost your app store search result ranking.
Because the app description serves as your marketing pitch, engage your potential user with a description highlighting your functionality, features, and competitive advantage.
The first few sentences of your app description are the most important because this is where your users will read first before clicking the "read more" link.
Keep in mind that clicking "read more" indicates that they are not yet convinced. As a result, communicate your app in a tone your target audience understands and appreciates immediately.
Make a statement that distinguishes you from other apps.
Be Innovative! Create Compelling App Descriptions To Influence Your Customers By Doing The Following:
Don't Be Confused, Categorize The Benefits Of Your App: Don't jumble one idea with another in your app description.
Make sure your app's benefits are prominent in the description and that you explain your capabilities in a logical order.
Re-create Your Content For Holiday: Revive your content to reflect the recent holiday season: You can update your app description by tailoring it to a specific holiday season.
For example, since Cyber Monday, Black Friday, or Christmas is approaching, you can update your app description to say that you have gift items that are perfect
for the holiday weekend or that you will soon have a weekend sale. You want a surge of customers shopping for a specific holiday to come to your mobile app.
Always Avoid The Following: To improve your search results ranking, add popular but unrelated keywords and use them repeatedly, or incorporate dubious references. These types of tricks harm the reputation of your mobile app. Furthermore, doing so may result in a ban.
Check Out: How to Expand Your Shopify Business with Customer Loyalty Marketing?
4. Choose The Right Categories
The App Store's categories assist users in discovering new apps that meet their needs. The primary category you choose is especially important for your app's discoverability on the App Store, as it helps people find your app when browsing or filtering search results.
The primary category also determines whether your app appears in the App Store.
Choose the categories that are most relevant to your app. Choosing irrelevant categories is grounds for dismissal.
5. Include Compelling App Icons
The first visual component users will notice during the browsing stage is your app icon. Thus, it is a vital component in capturing the attention of your potential app users and making an excellent first impression. Your app icon immediately conveys a message about who and what you are as a brand.
By ensuring that your app icon directly translates into your purpose, quality, and functionality, you will eliminate the first barrier to your buyers' attention.
Captivate their attention! Follow these steps to create a tempting app icon:
Cross-Device Testing: Do remember to test your icon for multiple devices so that it will appear in the right size, no matter on what device the user will open your app.
Avoid Intricate Icon Designs: Keep your app icon as simple and appealing as possible to avoid user distractions.
Standout from your rivals: You need to keep an eye on your competitors to standout from the crowd. Make your own identity and distinguish yourself from others. Avoid similar typography, colors etc from your competitors.
Create A Meaningful App Icon: You need to design a logo in a way that should narrate a story. It is something related to your brand's offering.
6. Add Screenshots And Videos
Adding engaging visuals to your app can help it stand out in crowded marketplaces. So why take any chances?
Regarding your icon, screenshots of the app and a demo video can help you entice users, influencing the number of downloads.
These visuals can help users in predicting the functions and experience of your app.
Consider your app's screenshots as promotional graphic content showing your users how your app will enhance their experience.
This type of content is useful for users who want to learn about an app but don't want to read lengthy app descriptions.
You can use video to attract users in addition to screenshots. According to research, 78% of people were persuaded to buy or download an app or software after watching a video. As a result, including a video can engage your users on the App Store page, increasing the likelihood that they will download your app.
7- More App Downloads Results In Better Ranking
The number of App downloads is crucial for increasing its ranking in the app store. So if more people visit and download your app, it will rank higher on the app store.
What Are Compelling Ways To Convince Buyers To Download Your Mobile App Instantly?
Use Email Campaigns: You can utilize email campaigns to invite both current and prospective consumers to download your mobile application.
Offer Discounts And Offers To Entice Your Buyers: Offering freebies, attractive offers, and discounts play a crucial role in convincing visitors to download your app.
8- App Reviews And Ratings
Ratings and reviews serve as both a source of trust for users and a ranking factor for app stores. Freshness, Volume, and ratings are all important considerations.
You will need a framework for generating regular reviews and responding to and engaging with reviews. Front-line employees can add significant value in this field. Team training and incentivization can help motivate and empower them to be aggressive and consistent in collecting positive volumes of reviews.
Paid App Discovery
Paid discovery will always be discussed in the context of app store optimization. Ads will greatly affect the ranking of your mobile app. Paid ads discovery is a more efficient way of getting your app in front of potential users. However, removing the ads will reduce the visibility of your app. That is why it is equally important to concentrate on ASO as well. App store optimization is a long-term endeavor. It gets your app in front of users even when you aren't running ads for specific keywords. But running ads will help increase traffic on your site, which consequently helps enhance your ranking.
9. Research Your Competitor
Comparing the performance of a competitor's app to your own is imperative to stand out, including what they're doing right or wrong.
You can identify three things by analyzing everything from their paid user acquisition strategy to their ASO strategy and all the factors that affect them:
They do what you missed so you can start doing it correctly and compete.
They're doing something incorrectly, which allows you to do it correctly and thus win over your target users.
What you're doing may imply that you must start distinguishing yourself to stand out from the competition.
10 – Perform AB Testing For The Best Result
Keyword and Rankings popularity fluctuate quickly. Because keywords in app titles and subtitles have more weight in ASO, we might want to target fresh keywords in these areas. So keep on testing which keywords are performing well and which are not. Go with those keyphrases which bring more traffic to your app and increase the conversion rate.
Wrapping Up
Similar to SEO, ASO is a process that must be monitored and regularly tweaked over time.
Your most useful set of keyphrases is rarely the first set you choose to put in the app store.
Most apps are hidden and have a low chance of being discovered because little or no keyword research is done before the submission of the app.
You must invest time and effort to reap the benefits of ASO. You'll have a consistent traffic source for your app if you do.
Being discovered is one of the most difficult challenges for mobile apps, but it is a problem you can actively solve using the tips provided above. So start building your app now; utilize the above trick to increase your app's visibility and thrive in the online marketplace.
About The Author
A content marketing professional at Magenative, An app development company providing solutions on different app development platforms including Shopify , Magento and Woocommerce.
Related Posts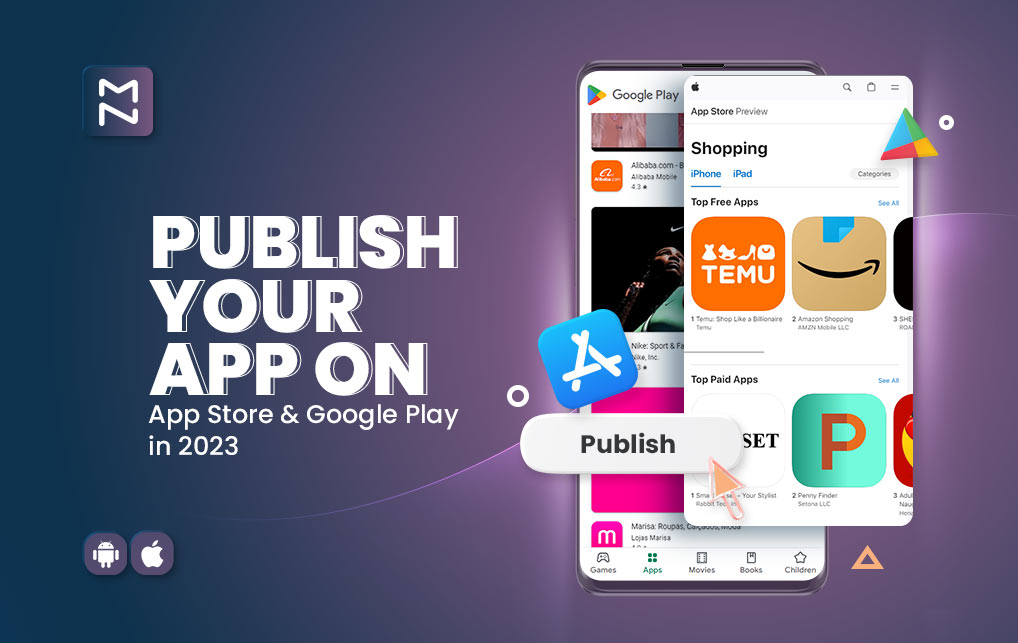 How To Publish Your App On Apple App Store And Google Play Store In 2024?
Objective: In this article, we provide you with an in-depth…
Read article >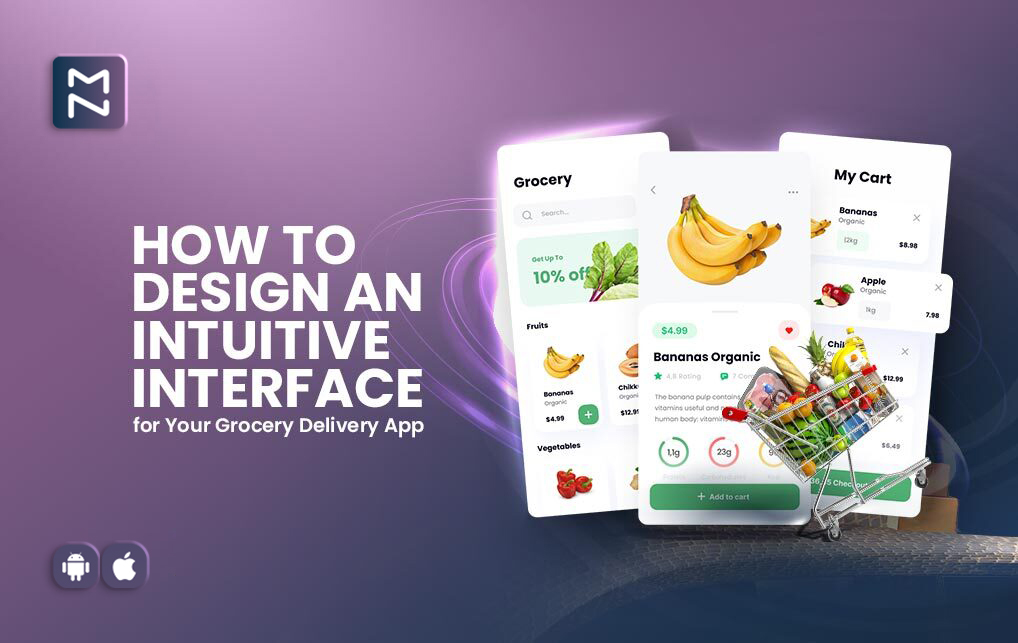 How To Create A Winning Grocery App Design? Best Practices To Know
In today's times, you cannot deny that mobile apps have…
Read article >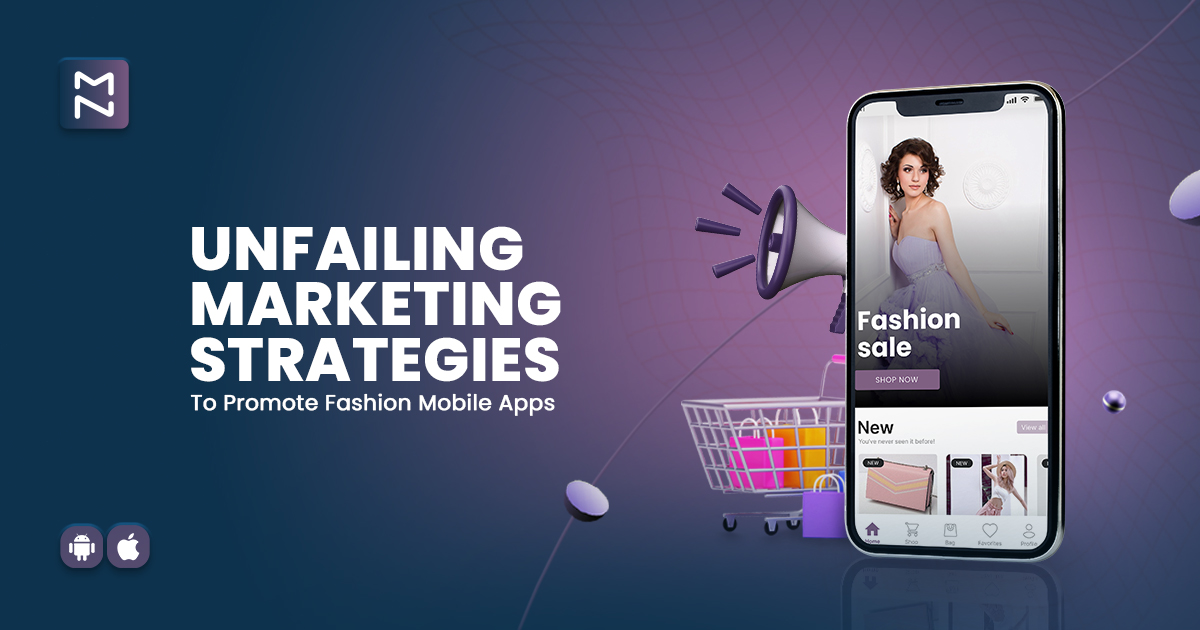 10+ Marketing Strategies for Your Fashion Mobile App
Are you into the fashion industry? Well, pat your back…
Read article >