Open a bank account at an online store? What appears to be a fantasy is already a reality for global brands such as Amazon and Samsung, known as embedded finance. A recent Research by Oracle reveals that the embedded finance market is projected to surpass $7 trillion in the next ten years, more than doubling the combined value of the top 30 banks of the world. Although consumer financing has generated some buzz in recent years, some noise is now being made in B2B eCommerce, with a slew of start-ups offering businesses embedded services like trade credit insurance and Buy now pay later for business.
If you still need to be made aware, now is the time to learn why embedded finance is the next big thing.
Let's go into detail about embedded finance and some of the most advanced areas.
Embedded Finance: Digital Innovation In The Cloud
Have you ever wondered how you can pay for a ride even before you arrive at your destination or pay utility bills without leaving your house?
I am sure you are aware of it – via Google Pay, Paytm, and various other channels that enable instant payments. But how is this taking place, and how are traditional banks being replaced by digital transactions?
The answer is simple, i.e., through embedded finance.
Embedded finance is the integration of traditionally sourced financial services through banks into the products or services of non-financial organizations.
Consider an online store that provides short-term loans in the form of BNPLs or a mobile phone digital wallet that allows instant contactless payments. However, this is only the beginning.By lowering entry barriers for various products and services, embedded finance is beginning to streamline financial processes in both consumer and business transactions.
The embedded finance market is expected to grow at a substantial CAGR of 16.4% between 2022 and 2032.
Previously, consumers had to go to an actual bank to get credit for a large purchase, and business buyers had to go through hours of tedious paperwork to access trade credits. Spending is possible. These services are currently available through embedded finance at the time of purchase.
What Are The Different Types Of Embedded Finance?
Embedded finance services and products come in a variety. They can differ significantly depending on the use case and industry. The most common embedded finance offerings incorporate Embedded payments, insurance, and lending.
Embedded Payments: An Ultimate Approach For Online Platforms To Offer Payments
Taking out a credit card and entering its information is a point of friction that can cause customers to leave a digital purchase if their card is not readily available.
Embedded payments make this process much simpler because no credit card is required.
Embedded payments are a quick and easy way to connect and save a payment method for later use. For example, the Starbucks app keeps debit or credit card information for single-click payments, and customers earn points for utilizing their app.
Embedded payments are not limited to credit cards. It can also allow customers to pay directly from their bank accounts, saving merchants money on fees.
Embedded Insurance: How Embedded It Is Transforming The Insurtech Landscape.
Embedded insurance at the point of sale has been around for a while, but fintech has aided its spread to digital marketplaces. It is beneficial because it is available when and where people need it, eliminating the need for a separate engagement with an insurance company or agent—and, in some cases, providing multiple competitive options.
Companies can embed digital insurance options in various ways, most commonly through partnerships with fintech firms. These fintech firms incorporate insurance options into the checkout flow, allowing customers to select insurance as an 'add-on' to their purchase.
There are three types of embedded insurance available
Singular policy: Companies such as Bsurance and Boost write insurance policies and then integrate them into purchase flows.
Multiple policies: This is an 'agency' approach in which businesses incorporate multiple insurance options into the checkout flow. Branch and Matic are two examples.
Extended warranties: Companies such as Extend and Clyde provide extended warranties in eCommerce checkout flows, usually as a single policy option.
Embedded Lending: How Is It Reshaping The B2B Financing
This is where financing or Credit products are integrated into a non-financial services firm, such as a marketplace or retailer, enabling consumers to access deferred payment facilities at the point of sale instead of going to a bank or other lender.
Embedded lending, also known as 'Buy now pay later' BNPL, is well known within consumer-focused embedded finance due to the ubiquity and success of major players such as Clearpay and Klarna.
Let's delve deeper into this hot topic and how it's assisting eCommerce in attracting buyers and increasing sales.
What Is 'Buy Now, Pay Later'?
Do you need to purchase something but wish to pay for it later? BNPL is a recent trend that has swept the retail market.
'Buy Now, Pay Later is a type of short-term financing that empower consumers to pay in installments by the end of the purchase period. Many online merchants and fintech companies in India offer BNPL services to customers as a convenient payment method and an excellent alternative to credit cards.
Why Are Shoppers Embracing 'Buy Now, Pay Later?
Following the recession, when banks reduced consumer loans, 'buy now, pay later' options arose. Many buyers are drawn to 'buy now, pay later' options because of the convenience of taking home purchases while paying a fraction of the cost upfront. 'Buy now, and pay later' meets two competing demands: the consumer's desire for instant gratification and the inability to pay in advance.
You might believe that 'Buy now, pay later' options would be reserved for large-ticket items like refrigerators or big-screen TVs. Buy now, pay later works well for relatively expensive items, such as this $2,800 ring.
The buy now, pay later option is increasingly appealing to customers at lower price points, and it can now be used to finance less expensive items such as cosmetics, clothing, sneakers, and even something as simple as back-to-school supplies. For example, consider this $12 item, which can be paid in four installments as part of a $35 total order:
With many consumers exercising caution when spending, 'Buy now, pay later options will become increasingly enticing in-store and online. And is a way for consumers to get the goods they want at a time when they may not be able to pay for them wholly and when the high-interest rates associated with credit card purchases are awful options.
Why Do Online Sellers Offer The 'Buy Now, Pay Later Option?
The buy now, pay later industry is rapidly expanding: Affirm's loan volume surpassed $2 billion in 2018, and Afterpay's annualized underlying sales exceeded $8.5 billion. Loan growth is the primary metric used by investors to evaluate these companies, but the real test is whether retailers benefit from offering installment plans.
The answer, according to Klarna, is yes. According to the company, offering financing at the checkout allows customers to spread their costs over time and pay at their own pace. It also claims that financing increases consumer purchasing power and increases sales.
A 30% gain in checkout conversion rates.
A 58% growth in average order value (AOV).
Similarly, Afterpay claims that retailers who use its payment option see increased purchasing frequency, customer lifetime value, and loss rates. According to the company, customers who joined Afterpay in Australia and New Zealand between 2015 and 2017 purchase approximately 22 times per year. Newer cohorts are following a similar upward trend, with the FY18 and FY19 cohorts buying 14x and 7x per year, respectively.
According to the company, retailers who offer Affirm can expect the following:
AOV increased by 87%.
An increase of 20% in conversion rates.
Despite the momentum, only some people are as enthusiastic about the buy now, pay later trend. Critics argue that even when creatively packaged and marketed, installments are little more than a ruse to entice young consumers into incurring more debt for items they don't need.
However, the option is undeniably gaining traction, with billions of dollars in loan volume and thousands of brands providing installment financing. It not only helps brands increase sales but also helps already-indebted consumers sleep better.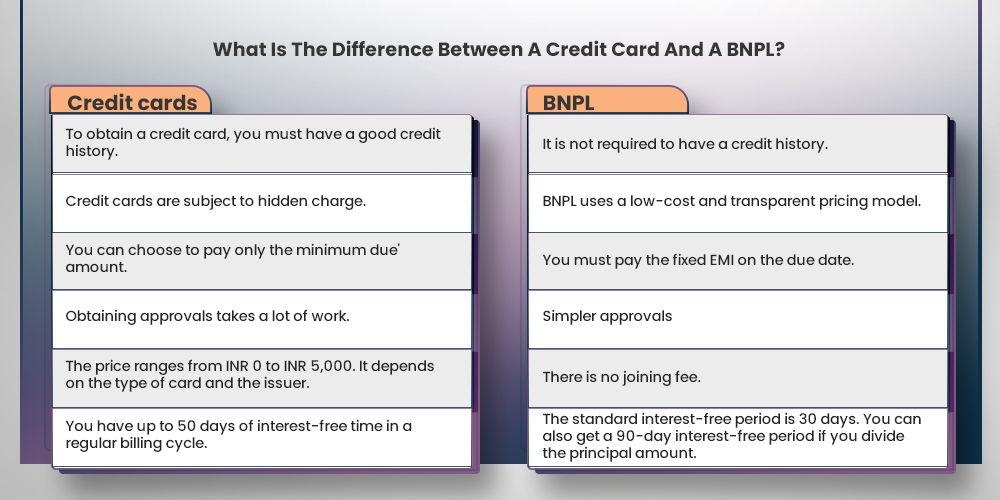 How Does 'Buy Now Pay Later' Work?
Customers can pay for products in installments using "buy now pay later" solutions, which are integrated into online checkouts. Though the financial terms vary by company, each allows the consumer to get what they want instantly and pay for it later.
As pioneers like Klarna, Clearpay, Afterpay, and Affirm compete with similar solutions from Square and PayPal. The market is becoming increasingly crowded. In some cases, paying in installments can be more cost-effective than using a credit card. Which has an average annual interest rate of 17.14%.
Though credit card companies and their banking partners now provide comparable installment options. 'Buy now pay later companies' frequently tout perceived advantages over credit card late fees, penalties, and compounding interest, such as:
Some solutions will display the total interest the consumer will pay.
Some allow customers to select their repayment plan (e.g., four installments every two weeks).
Others do not charge at all, but they will be charged late fees if deadlines are missed.
Others charge no interest if the item is paid in full within 6-12 months. Or will allow payments to be spread out over time at a lower annual percentage rate.
The Promising Future Of 'Buy Now Pay Later'
BNPL's future looks promising because the concept will entice more customers to immediately buy an item of their choice. Most lenders who offer this facility offer no-cost EMI repayment. Which is likely to become the preferred payment option in the future, particularly among the youth.
However, at its core, it is still a type of loan that the customer must eventually repay. Lenders providing this service must exercise caution. Because not everyone will be able to repay the amount within the time period specified. Customers must understand the consequences of failing to repay the amount on time to avoid interest and a drop in credit scores. The future of BNPL appears bright as long as customers use the facility properly and pay the amount on time.
How Does Buy Now Pay Later Services Transform Online Shopping Experience?
The Covid-19 pandemic has recently caused a paradigm shift in the global economy. Forcing e-commerce businesses to adopt new payment options to make the entire shopping experience easier for customers. Here, a pandemic-related shift to online shopping and digital payments has created a progressive wave in several sub-industry opportunities. And one of which is "Buy Now Pay Later" business model.
Because the fintech industry has quickly closed the credit gap between customers and businesses. They have developed many payment services in recent years to meet the urgent demand for seamless credit access when shopping.
Before delving into why BNPL services in the e-commerce industry are rapidly gaining importance. It is critical to understand why BNPL services in the e-commerce industry are quickly gaining prominence.
When you decide to take your brand online, you can be sure that a big portion of your targeted buyers is Millennials. Who have enough money to spend on their own. Before employing an app development company, you should understand that Millennials are expected to be the primary drivers of e-commerce spending growth. To capture that growth, retailers must recognize that 'buy now pay later' for businesses can provide a seamless shopping experience.
An Easy Way To Build A Robust And Fascinating Mobile App
The "Buy Now Pay Later" business model can provide interest-free and buy now and pay later installment payment options to Millennials.
Most e-commerce businesses are still determining whether adding these services to their online shopping platform is a worthwhile investment. BNPL services are completely customer-centric for many businesses. Before you believe this statement, you should understand why it is becoming more popular. And how "buy now, pay later" services work.
Why You Should Include BNPL In Your Ecommerce?
Since you have now understood the concept and its working model, why is it critical to utilize BNPL services in your e-commerce app?
To begin with, BNPL services are expanding globally. And it is a common misconception that these services are primarily for the fashion industry. However, these payment methods can be used for a wide range of products.
Amazon, for example, has chosen BNPL business model for a wide range of products, including electronics, utility bills, and more.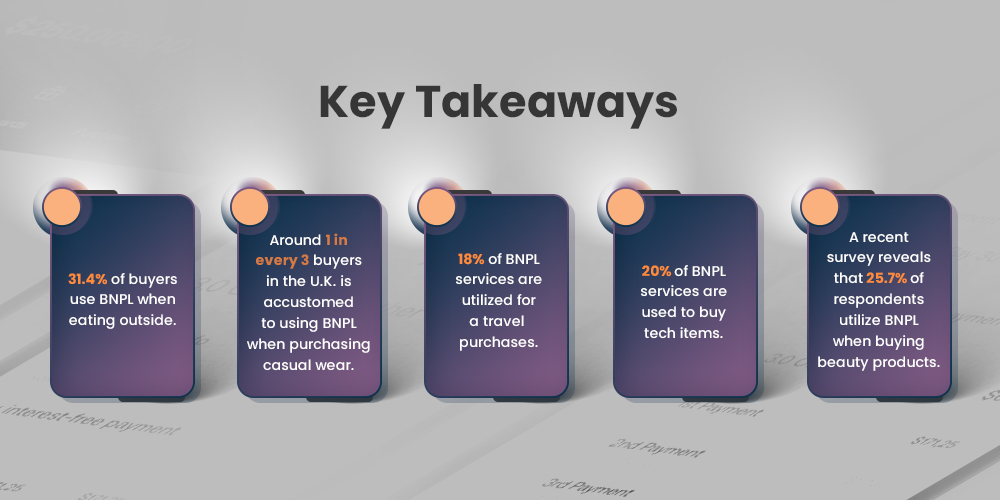 With these statistics, it is reasonable to conclude that "Buy Now Pay Later for business" are becoming more popular. And customers anticipate having their payment option while shopping online in the future. You can hire a software development company to add this feature to your existing e-commerce app. Or request that the payment app be customized for your business. Regardless of the industry vertical, the ability to pay in installments would be fantastic. This will help you attract more customers and encourage them to buy more products.
In A Nutshell
Whether running an e-commerce business or hoping to thrive in the multi-billion dollar e-commerce industry. You must prioritize your targeted customers and provide value-added services. Integrating your business with Buy now pay later services is one step toward making your app ready for future customers.
To include the option of paying later, hire a mobile app development company that allows customers to buy anything from anywhere by opting in later with interest-free monthly installments.
Customers and retailers will both benefit from this. It gives customers the option of paying later with no interest rate.
So, if you want to launch a mobile e-commerce app or upgrade your existing online shopping app with "Buy Now Pay Later" services, don't hesitate to connect with our experts or leave a comment below.
About The Author
A content marketing professional at Magenative, An app development company providing solutions on different app development platforms including Shopify , Magento and Woocommerce.
Related Posts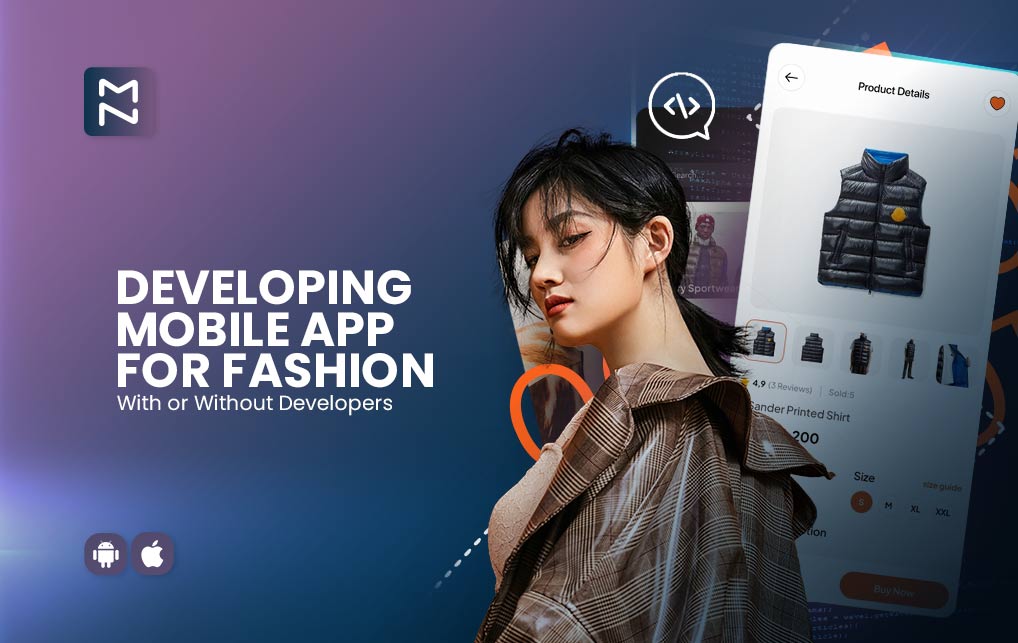 Fashion App Development: How Can You Do It? [With Cost & Time Analysis]
For fashion lovers, online shopping and mobile app purchases are…
Read article >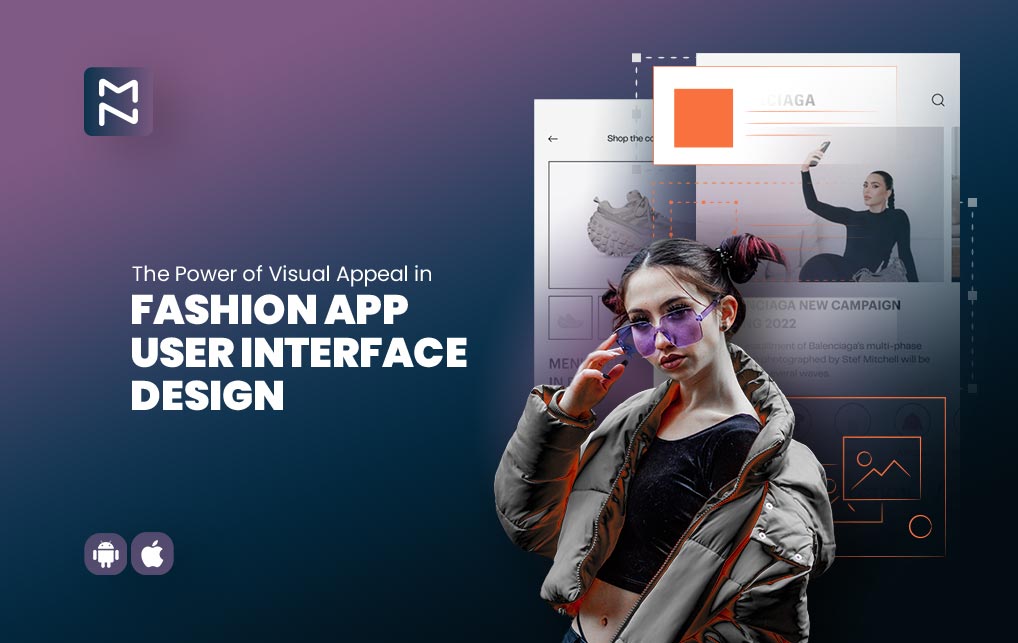 The Importance of UI/UX in Fashion Mobile App
You cannot deny the fact that UI UX in fashion…
Read article >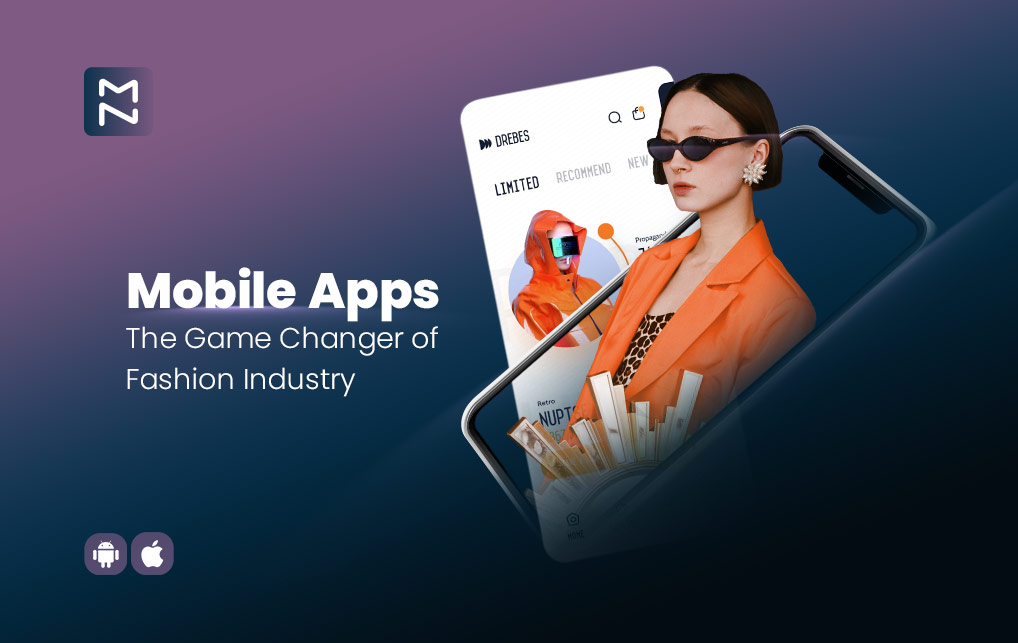 Fashion Apps – Navigating The Online Shopping Experience
Over the years, the fashion industry has been the heart…
Read article >