Are you into the fashion industry? Well, pat your back for being in this billion-dollar industry!
But have you listed some outstanding inventories at competitive pricing, yet you are not getting customers as you expected?
If yes, maybe you are not showing your flamboyant fashion app right away – it's just your marketing strategies are in need of some smart tweaks. It's just your potential users are yet to know what your app offers to become customers from mere visitors.
Did you know that global marketing spend was $3.6 trillion in 2021, irrespective of the industry? It will become $4.7 trillion by 2025 – marketing is given this much importance globally – are you doing the same?
Fashionable inventory, cool pricing, and a dynamic mobile app can just be overlooked if your marketing strategies are not effective enough. Fashion brands globally spend nearly $5 billion annually for promotional purposes! This amount is spent dedicatedly to reach the consumers in a convincing way to get sales from them.
Are you looking for guidance on promotional strategies for your fashion app? Well! You have landed on the right page! Let's dig into the best marketing strategies for your fashion app.
Fashion Mobile App Marketing Tips
Now, let's jump to the marketing strategies that can help your fashion mobile app to generate outstanding business results.
1. Provide A Consistent Brand Image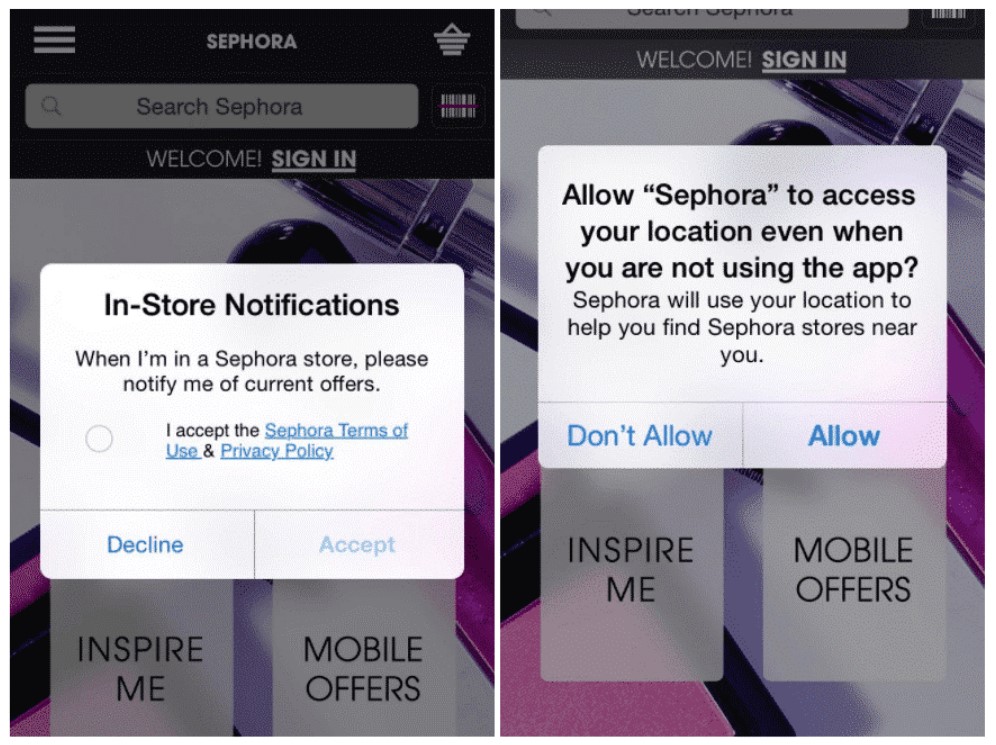 In order to do active and result-oriented marketing campaigns, consistency is a very important factor. So, before you indulge and invest in marketing, have a crystal clear picture of your deliverables and how the deliverables should look like. It will help you to maintain a uniform brand identity throughout.
Maintain a uniform color palette and theme
Be Regular with the campaigns
Maintain transparency
Convey the brand's message directly
2. Create A Dynamic Website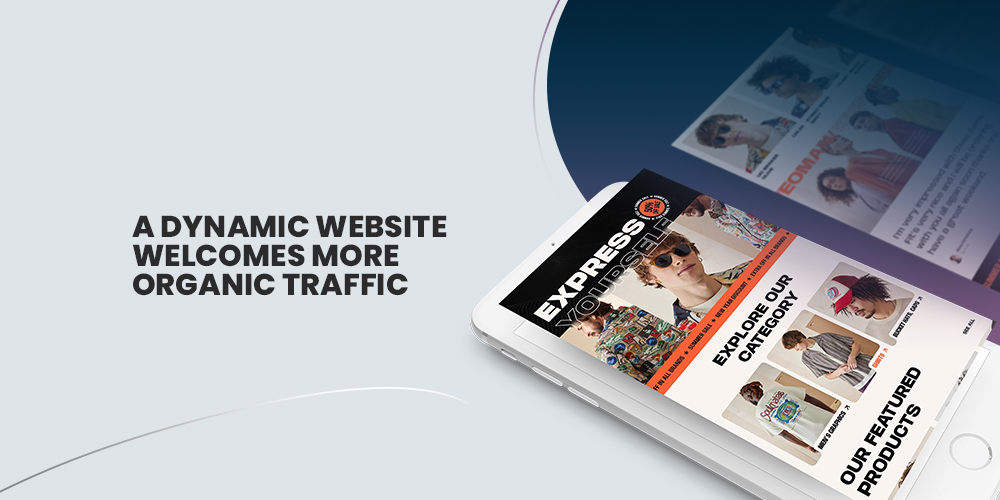 Fashion marketers often neglect the website as they believe their mobile apps will be enough to generate results – but that's not the case! As soon as marketing starts bringing results, the users will know about your brand name, and they will first google search you, which will lead them to their website itself.
So, while making the marketing strategies for your fashion mobile app, do not forget to improve your website presence. It should assure the users that it will be fruitful to download your app.
In order to improve your website,
Optimize its speed
Work on the themes and color cohesions
Incorporate advanced features like image search, chatbot, etc.
Place bright CTAs with your app store links
Apply SEO
Tinder's diabolic moves to become the ruler of the dating industry were super-cool dynamic app features, appealing user experience, and gamification. All these brought 100x faster user engagement on the app.
Did you know that in the USA, maximum revenue is generated in the luxury fashion industry – amounting to $27,150 million?
3.  Always Show The Bestsellers
Marketing is basically a process of reaching your target group (TG) and convincing them to purchase. Here, showing the bestseller products can be an awesome convincing trick. So analyze the maximum purchased products on your fashion app and try to promote that with a number.
For example, 100 pieces sold out just today with the image of the product. It will create an urge among the users to at least view that product once.
Oscar, a fashion brand, displayed a top and trousers combination so vividly on Instagram that users clicked on it.
4. Instill FOMO with PET Tactics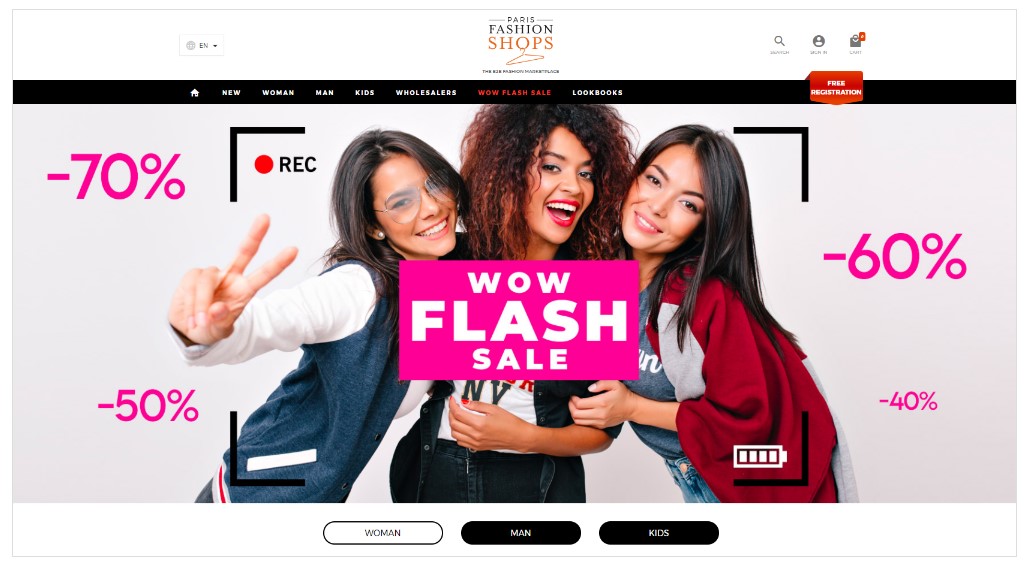 PET tactics are an unfailing way to grab the attention of the TG – PET stands for persuasion, emotion, and trust, and it deliberately creates FOMO in the consumer. So do include these in your app marketing strategies.
Can you deny the urge/pressure created in you when you see "Free Shipping only till XX:XX – hurry up", "25% OFF today only", or "Buy 1 Get 1 Free just today",  "Last 2 hours of the exclusive sales with double benefits just for you"?
Well, no one can deny – we all just can't neglect these slogans, and these bring results too. So, never forget to include these in your app market strategies.
Ready to skyrocket your fashion app's success? Dive into the strategies that can transform visitors into loyal customers!
5. Utilize Social Media For Marketing & Remarketing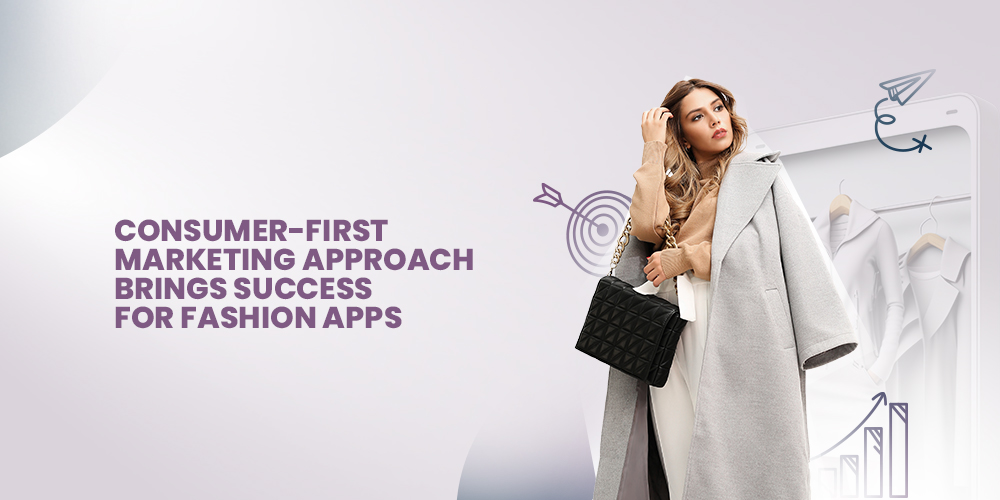 Read Also : Fashion App Development: How Can You Do It? [With Cost & Time Analysis]
At present, it is very true that The stronger the social presence, the higher a fashion brand grows. So, utilize the power of social media to take your app marketing strategies to the next level.
Did you know that around 52% of marketers use social media to receive higher organic traffic?
Before you neglect social media, just check out the number of active users in some of the topmost social media platforms: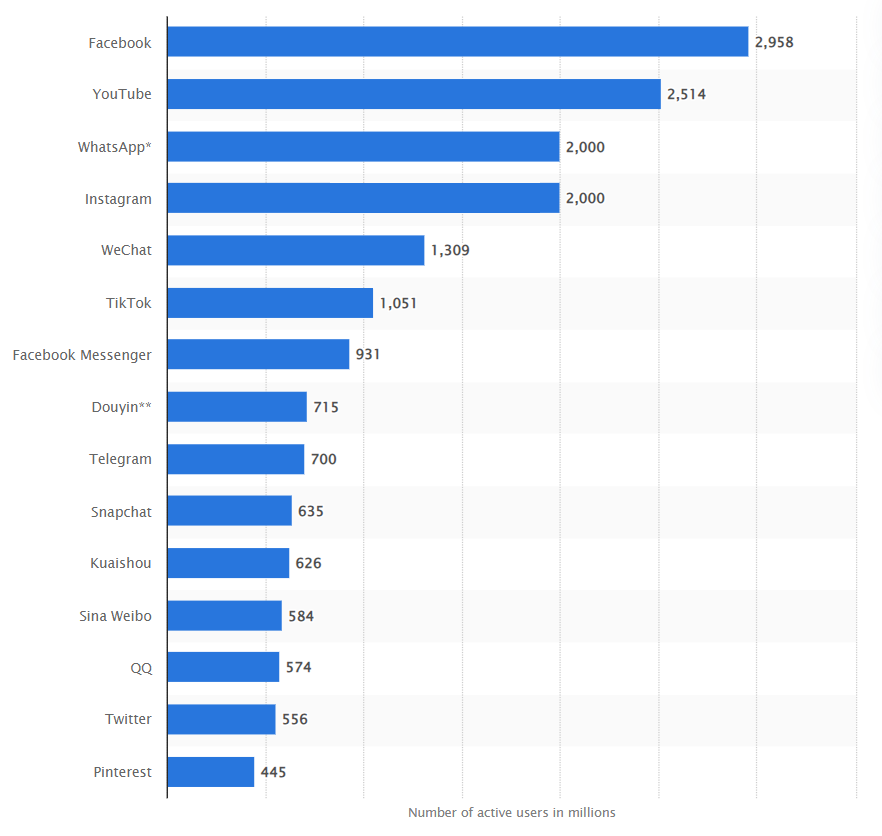 It means that by marketing your business on social media, you can reach these numbers of users. Just imagine what happens even if the minimum percentage of your target audience views your campaign there! Some of them will definitely visit your website and a certain percentage of them will make a purchase.
Did you know that popular brands are using social media to win followers to get business from them? Just check the number of followers: 
Nike – 255M 
Zara – 55M
Victoria Secret – 73.7M 
Chanel – 53.3M
To appeal to the users in social media, here are some markets strategies you can use for your fashion app:
Create unique contents for video, images, and text based posts – be platform specific while generating the content.
Publish style guides to inspire the buyers.
Have a variation of posts (image, video, blog, review video, carousel, offer posts, poll, contest, guides, etc.)
Maintain a YouTube channel for active video marketing – consider back stories, making process, unboxing videos, reviews, shorts/reels here
Use hashtags whenever possible
Check the table below to know the winners of the hashtagging game:
| Hashtags | No of posts so far |
| --- | --- |
| #nike | 113,765,016 |
| #gucci | 33,892,404 |
| #dior | 22,563,845 |
| #prada | 14,656,675 |
On social posts, too stick to the brand's principles like color and themes to maintain uniformity and be regular with the posts.
Everlane gained 1 million+ followers on Instagram, thereby $100 million+ in revenue!
6. Influencer Marketing & Celebrity Endorsements
In the fashion industry, influencers, and celebrities are the trendsetters, and to have steady progress here, it becomes essential to collaborate with them. Presently, it is undeniable that from young chaps to even older people, everyone is prone to purchase the fashion goods that any celebrity or influencer wore in any web series, movie, or even social media reels/content.
For successful influencer and celebrity collaborations, here are some strategies you can follow:
Checkout the influencers having higher reach and the maximum number of followers
Analyse the most followed celebrities and influencers by your target audience
See how their posts are receiving views
Interact with them on social media first
Check out the amount you can spend on this collab
Request them for a collab
Follow-up if no reply comes
Amazing fact 

22% of consumers claimed that they had bought something when an influencer recommended it on social media, and 51% of UK marketers have associated with influencers already!
7. Maintain A Blog And Partner With Popular Bloggers
Blogging is another essential factor in marketing as a number of consumers who refrain from social media, yet want to stay updated with what's happening. A marketer can deliver useful information to these users with blogs.
Blogging will provide all the relevant information to the users – you can write about the latest offers, style guides, and much more with the blogs. Initially, it may become somewhat difficult to get readers on your blog. You may partner with popular bloggers and manage a few backlinks on their blogs to make yours visible.
To get sufficient views on the blogs, here are some tips you can follow:
Request for guest posts
Refer and link popular sites
TopShop has taken fashion blogging to the next level with how-to blogs, style guides, beauty tips, and fashion news – it comes on a weekly or monthly basis.
8. Send Compelling Emails
Next to the blogs and social media, you need to work on the emails. It is often believed that emails are not even read and these are straightway thrown into the trash. But, this is not always right – there are a number of users who read emails, click on the given link and some of them even make purchases, therefore, plan it well.
Analyze the potential recipients
Create email copies
Create the follow-up copies
Include exclusive contents in email
Put compelling CTAs
9. Plan Your Holiday Campaigns Ahead
Holiday campaigns are another essential element of mobile app marketing strategies. You have to make your buyers feel special on the occasion. So, you need to plan these beforehand.
It is advised that while making the yearly planning, you include all these:
Select the occasions
Decide the offer
Understand the duration of the campaign
Generate content and all other requirements at least one month earlier
Louis Vuitton's #LVGifts holiday campaign for luxury gift-giving option featuring Alicia Vikander received 4.4 Million impressions and 2.7K posts within a month. The videos got 201K and 700K views as well.
Google Shopping Network is currently used to deliver a top-notch product discovery experience to users. It helps in getting the correct product without any delay.
From the search engine itself, the user gets a few details of the products – their name, price, and discount offered. By clicking on it, users can directly land on the website or the app.
On your fashion app marketing strategies, you need to utilize the power of Google Shopping Network so that your products can be displayed on the SERPs. It will directly bring sales to your app.
10. Welcome Reviews
Marketing means getting noticed so that you can create a positive impact – so always try to showcase the reviews everywhere. Now, you need to remember that customers will not be putting the review all by themselves – rather, you need to ask them for the reviews and remind them about the same.
You can schedule the notifications to remind your customers, and you need to promote the positive reviews and ratings on your social media profiles to create an overall good impact on the users.
11. Utilize Paid Ads, Retargeting Ads, And Display Ads More
Now, moving on to one of the most effective marketing strategies for your mobile app – yes, we are talking about the ads. Paid ads, retargeting ads, Facebook ads, display ads – all are getting used in bulk to earn profit. At present, brands are investing around $2.7 billion in ads and enjoying 2x-5x returns.
Raymonds used Facebook ads to get more in-store visits and they were successful in doing so!
12. Try Providing Personalized Experience And Deals
Customization is another cool trick that marketers in the fashion industry use these days wildly; therefore, you should incorporate it into your app marketing strategies. You can add personalization to anything and everything. For example, you can try
Personalized products
Customized gift cards
Personalized products
Personalized onboarding
Customization helps you to be more discoverable, and when your potential users discover you and find exclusive products/offers, they feel special. It increases the scope of purchase.
Did you know that Spotify app took the customization app to the next level with its exclusive "Only you" feature? Users loved it instantly!
13. Opt for referral marketing
Nowadays, referral marketing is one of the cleverest ways to retain customers and get repeat sales from them. Also, it is an unfailing strategy to get fresh customers on your fashion website and mobile app.
Referral marketing is basically a cyclic process where customers get a referral code, and existing customers can be benefited by sharing it. A referral code can be redeemed only through a purchase which is undoubtedly a profit for the fashion brand.
Nike's reward, milestone, and leaderboard features are still bringing business results to the table. 

WoolOvers' referral strategy of a 20% discount is another clever move that one can refer to.
14. Use App Store Optimization (ASO)
Making a feature-rich mobile app is just 50%. To get the most of it, you need to display it properly on the app store, right at the place from where the app will be downloaded. So,
Work on your app logo
Revamp its tagline
Add a short yet informative video
Write the description in easy and clear words – use technical language
Add some HD screenshots
Read Also : 10 Best Tips To Implement Successful App Store Optimization in 2023
What else?
Here are some bonus marketing ideas for your fashion app:
Use AI in the best possible way and notify users
Take help of loyalty programs
Provide shopping assistance
Affiliate marketing
Create Facebook and Instagram shops
Do Not Neglect The OFFLINE Power of Fashion Mobile App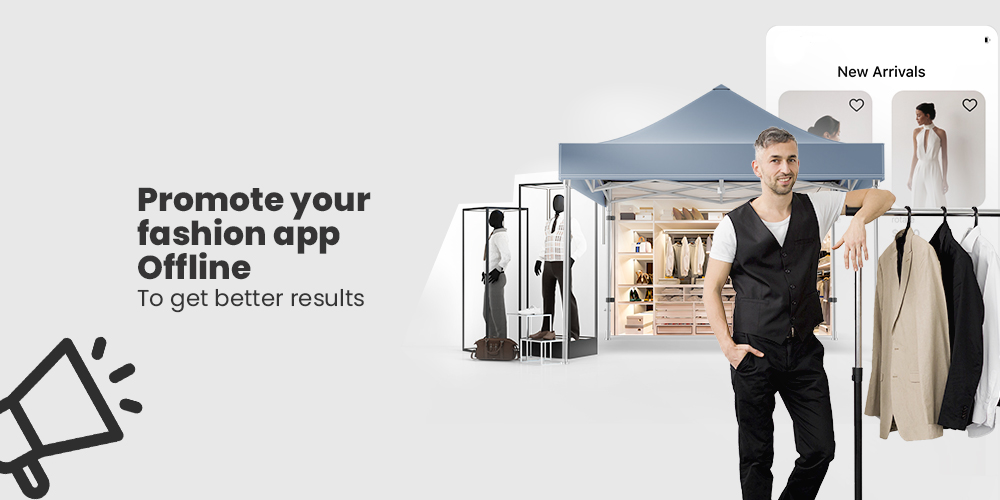 Marketers often reject offline marketing strategies only because they already have a dynamic website and a mobile app; however, it is strategically wrong. Offline marketing is essential even in these days – it creates an instant impact on the users
Organize local fashion show
Display bright banners, festoons, etc.
Distribute flyers to the customers
Try to get featured on TV
Take help of giveaways
Work for a cause (waste reduction, pollution control, go green, etc.) and promote that
Additional Requirements To Market A Fashion Mobile App
Now, check out what else you will need in order to market your fashion app like a pro
Correct platform
A marketing calendar
Unique content
Sufficient funds
Trending hashtags
Do Your Marketing Strategies Bring Enough User Engagement On Your Fashion Mobile App? Check with These KPIs
So, now, you have gathered all the requirements to market your fashion mobile app – you made effective strategies (both online and offline) – but what about the results?
Yes, you will have to track whether all your efforts are bringing results or not. Here are some KPIs that can help you in doing the same:
Average session
Time spent on apps
Stickiness
Number of active users
Retention rate
Churn rate
Conversion rate
Exit rate
Customer lifetime value
What Is the Importance of Marketing Even for Top-notch Fashion Mobile App?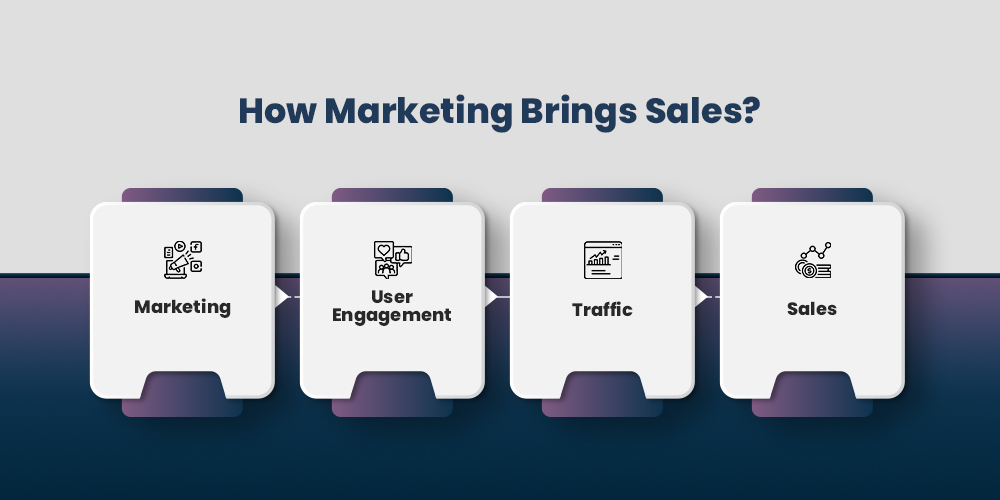 At present, consumers make purchases based on the presentation of the brand. It's not that the consumers will search for your brand and purchase what they need. No!
That happens only when the consumers are loyal to the brand itself. It takes a lot to get there.
Amazing fact: 

The global sales revenue of luxury fashion goods was $97.23 billion in 2022, an annual growth of nearly 5.62%. Statista further reports that in 2023, the revenue will be $111.50 billion with a CAGR of 3.39%. Just imagine the role of marketing in achieving this!
Currently, you have to be presentable enough and showcase out-of-the-box, fashionable goods to attract your audience. Only then will they view your website or mobile app and may purchase some fashion goods. Here are some of the benefits of marketing:
1. Awareness Building
Marketing helps a brand to
Stand out from the crowd
Make the TG aware of the products/services
Create an appeal to users
Generate an urge of seeing your future posts
2. Getting Discovered
With active marketing, you
Become more visible to your potential buyers
Get more traffic on your website or mobile app
Get more followers on social media
Can bring more viewers to your live streams
3. Higher Sales And Revenue
A report says that in 2021, the global value of just the online fashion market was $759.5 billion, and by 2025, it will be  $1 trillion. According to Statista, the sales figure of the fashion industry in the US in 2021 was $1.55 trillion, and by 2027, it is going to be $1.94 trillion.
This revenue is a result of getting discovered – unless your products are discovered, your buyers will rarely buy them. And low sales mean lower revenue. So, invest in marketing to get more sales and higher revenue.
4. Improved Brand Presence
Effective marketing strategies help a business to
Establish and popularize the brands
Make their brand name recognizable
Create loyal customers
Retain the customers for the long run
Should You Go for Online or Offline Marketing of Your Fashion App?
Currently, marketers have a query about whether to promote their business online or offline. Now, it actually depends on the audience they are targeting. If the audience is young, and they spend a huge time using mobile and the internet, there is no second thought that online marketing will be the perfect jam. Along with the younger generation, the middle-aged audience too spends an ample amount of time on mobile, so online marketing strategies will be helpful in reaching them as well.
Did you know that online sales for fashion goods accounted for nearly 30% of overall fashion purchases and the number is increasing? 
On the other hand, there will always be some audiences that may not be that level of tech-savvy at all. So, to reach these groups of customers, some conventional offline marketing strategies will be essential no matter how advanced mobile apps you have.
So, what's the verdict?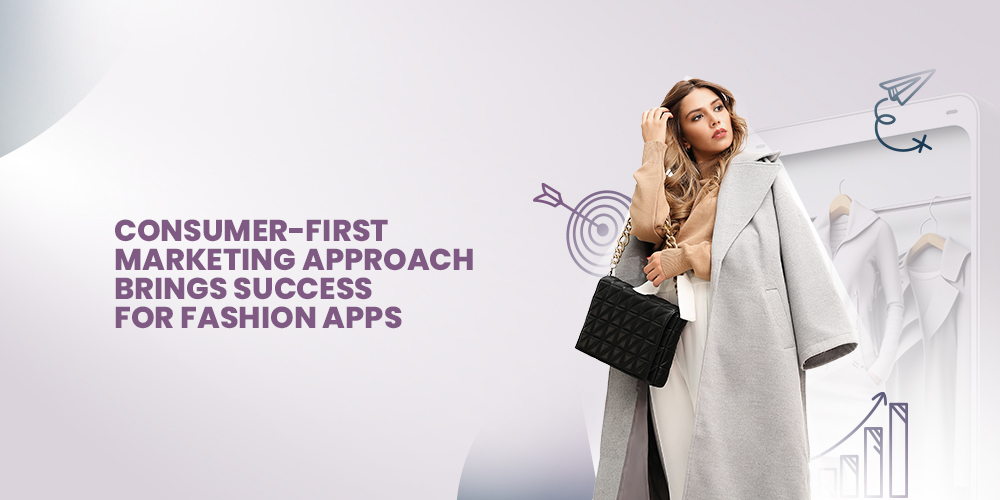 A combination of online and offline marketing strategies is now essential for any brand, and there will be no exceptions for fashion mobile apps.
Conclusion
So, making a dynamic fashion app will not be enough – you need to promote that app with app enough and check out whether your marketing strategies are working at all or not. Actually, you will be investing quite a good amount of money in your fashion app's marketing strategies, and you have all the right to see results out of it. And to get results, you have to keep trying.
Also, you often need to go through trials in marketing – it cannot be claimed that a specific marketing strategy will consistently work for you. After a certain time, you may need to club more strategies to get the results. In short, you cannot leave any genre of marketing untried for the success of your fashion app. So, keep updating your strategies with time to dodge all your competitors and reach your goals.
About The Author
A content marketing professional at Magenative, An app development company providing solutions on different app development platforms including Shopify , Magento and Woocommerce.
Related Posts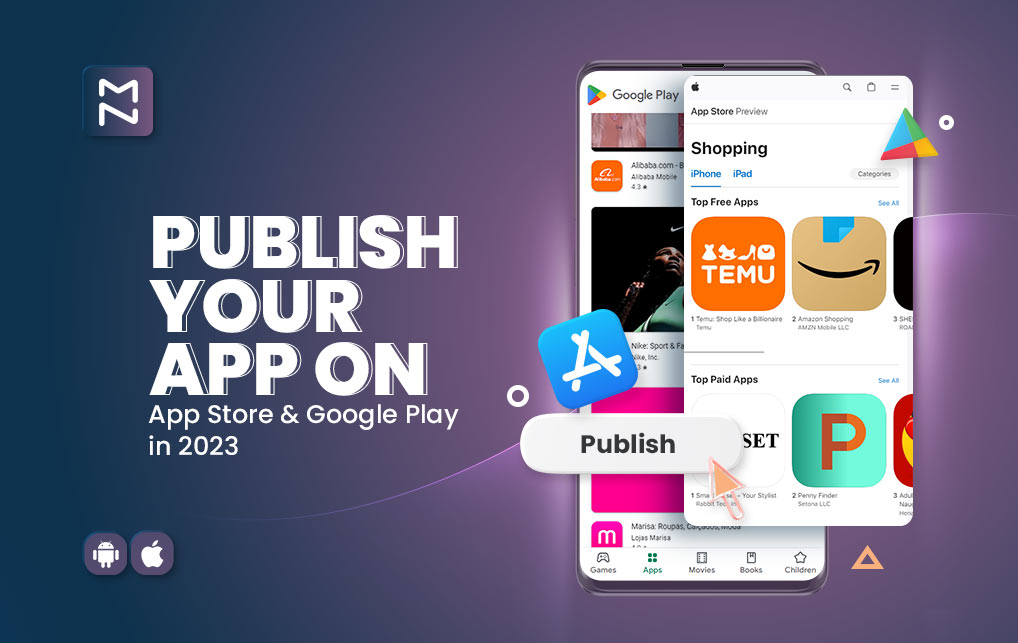 How To Publish Your App On Apple App Store And Google Play Store In 2024?
Objective: In this article, we provide you with an in-depth…
Read article >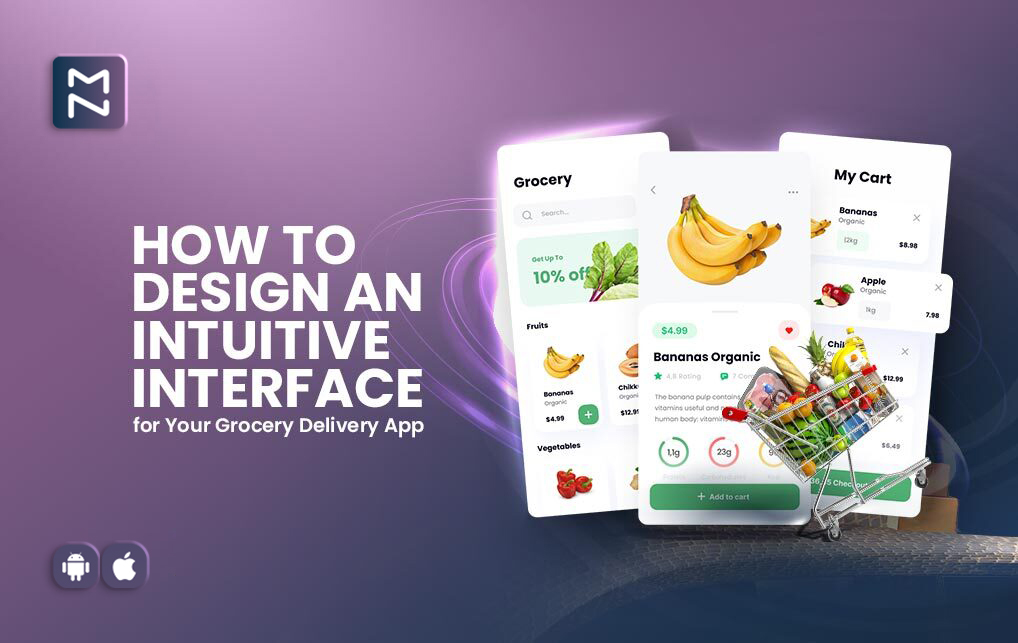 How To Create A Winning Grocery App Design? Best Practices To Know
In today's times, you cannot deny that mobile apps have…
Read article >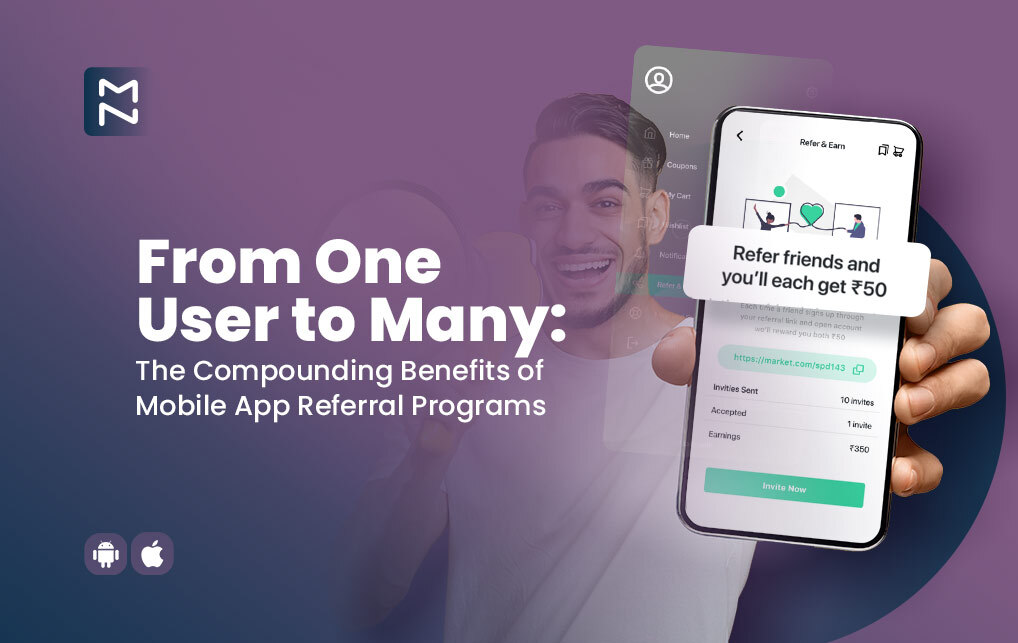 How a Mobile App Referral Program Can Help Your Business Grow
In today's crowded mobile app marketplace, businesses must be creative…
Read article >