As a mobile app owner, the constant hustle to build a good user acquisition strategy that works and results in increased app installs (preferably with a reasonable ROI) must be challenging to say the least. But does it have to be like that ?
We say no! Why?
You're about to find out.
Let's take a closer look at what Mobile User Acquisition (UA) is and how to develop an efficacious strategy for it.
For starters we know that competition for users' attention is intensifying and app developers and marketers face the challenge of developing a robust mobile application that appeals to one and all.
What Is Mobile User Acquisition?
User acquisition is the act of getting new users for a mobile app through various marketing activities.
Any strategy that is particularly designed to increase app installs is referred to as mobile app user acquisition strategy. This is typically accomplished through advertising campaigns and/or promotional offers.
How Is Mobile User Acquisition Measured?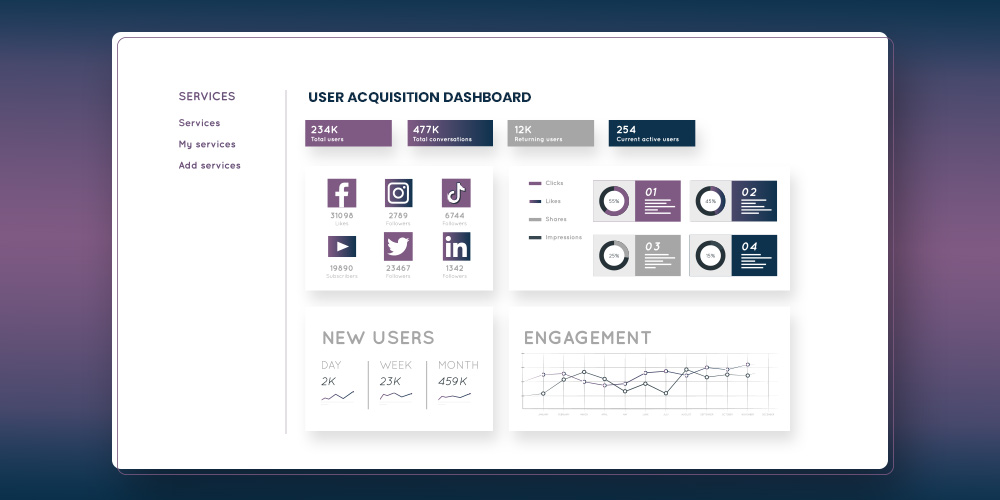 The most important metrics for acquiring users for your mobile app are the number of installs and the install rate. Obvious right ! These two metrics are by far the simplest way to determine whether your app is something that people find valuable and, thus, whether it has a chance of success.
However, it is also important to consider other cost-related metrics. These are some examples:
CPI (cost per installation): This is becoming more expensive, and it is not an efficient way to gain valuable users.
Lifetime Value (LTV): The estimated profit that a customer will bring to your business over time.
CPA (cost per action): The cost of converting a customer.
Customer acquisition cost: (Total acquisition costs)/(total new customers).
Cost per 1000 impressions (CPM).
Conversion rate.
ROI: Are the users you've acquired profitable? Making in-app purchases?
Read Also: Data-Driven Decision Making: The Power of Mobile App Analytics
(i) Mobile App Acquisition- Doing It Organically
Even though organic user acquisition does not directly involve money, it is not entirely free either; it refers to all your efforts to make your app easily discoverable.
Fact Check: According to Apple, 65% of downloads come from App Store searches.
This is organic, and we must consider that the 35% remaining isn't solely paid because we still have several other promotion methods where you don't have to pay for an app to be discovered.
The benefit here is that you are not charged for each new user. Furthermore, your efforts will continue to yield results for weeks and months after that. This is distinct from paid acquisition, which will not continue bringing you users after the ad has expired.
Furthermore, because the organic user discovered your app on their own, the retention rate and session numbers are higher.
Diving a little deeper, here are some organic means to user acquisition.
1: App Store Optimization
App store optimization is the process of optimizing mobile apps to rank higher in the app store search results. The higher your mobile app ranks in the search results of an app store, the more visible it is to potential buyers.
This increased visibility usually results in more traffic to your app's app store page. So that searchers can perform a specific action to download your app.
Key Factors To Consider For An Efficient App Store Optimization
1- App name and Title.
2- Description.
3- Keywords.
4- Total number of downloads.
5- Subtitle.
6- Ratings and reviews.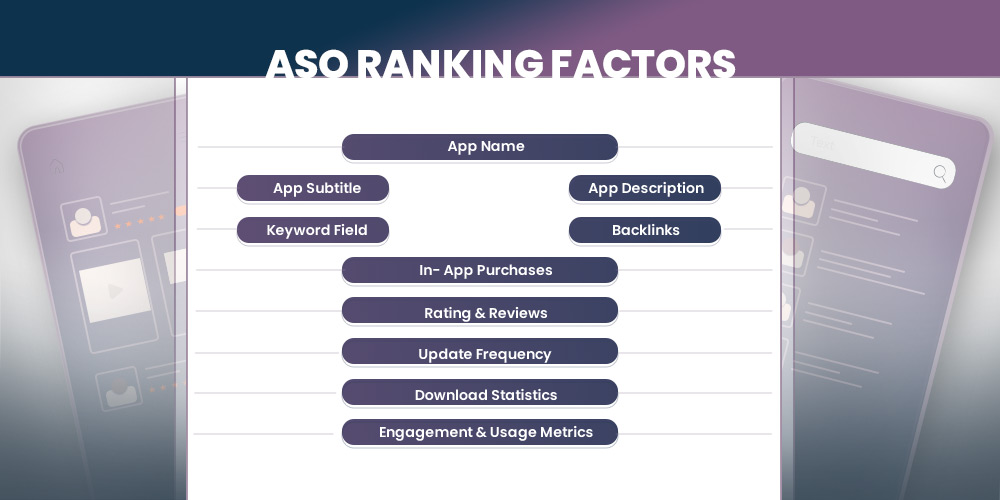 ASO is a crucial factor in increasing app's visibility and increasing app's downloads. According to Google, app store searches lead to the discovery of 40% of apps. As a result, searching in the app store is the most popular method for discovering and downloading new apps.
Turn Your Mobile App Into Fast And Fascinating Mobile App
2: User Acquisition With Social Media
We spend our days on social media, so do your customers
When you go on vacation, all 1,500 of your Facebook friends will see your vacation photos. Your Twitter followers are there for you when you're stuck in traffic on a Monday morning and need to vent! Every day, there are 3.2 billion interactions on Facebook and over half a billion tweets published.
Think of social media as the modern form of "word-of-mouth marketing." People are talking about your brand on social media, whether or not you are listening and engaging. However, it is essential to note that your customers want you to listen. Customers expect customer service through Facebook alone, but only 23% of brands provide it. The cost of not participating in social media is increasing by the day.
3: Content Marketing
Do you know?
Almost 90% of businesses use content marketing to generate inbound leads.
Content marketing involves creating and distributing online material such as blogs, social media posts, and videos to stimulate consumers' interest in purchasing products or services. According to eMarketer 60% of marketers crafts at least a single piece of content each day.
With content marketing, you give away valuable information before asking people to buy anything. Even if you sell a product via content marketing, your ideal customers will appreciate it because they feel more valued and understood.
Content marketing can take time to produce tangible results for B2B marketers. However, it is a solid, long-term strategy for increasing your brand's online visibility. It also aids in the development of a stronger relationship with your customers.
(ii) Paid Channels For User Acquisition
With over 3.48 million Android apps in the world and 2.22 million apps in Apple's App Store as of Quarter 1 of 2021, it is evident that the app market is expanding at an exponential rate. And investing in a mobile user acquisition would be a wiser decision to proliferate in the online marketplace.
Paid user acquisition in mobile marketing is simply a collection of non-organic activities carried out by apps with the goal of acquiring new users. It is a type of advertising that is mostly used to drive app installs and bring users to the app's store page. Paid advertising is a paid but quick way to generate results.
Paid UA is a critical growth strategy. It aims to attract a specific audience to an app, increase visibility and downloads, and improve rankings. Reaching consumers likely to buy is difficult because more than organic is needed to scale significantly. Top apps are spending a lot of money on user acquisition, which is expected to continue.
1: Paid Ad Campaigns
If your company or online store is new, you may need to invest more in paid advertising to attract new customers.
Ads generate traffic, leads, and sales almost immediately after they are launched. Paid ads can also help you find keywords to drive your organic search campaigns, which can help your SEO efforts.
However, pay-per-click (PPC) can quickly become prohibitively expensive without the proper tactics. The following are some best practices for maximizing ad spend:
Include a remarketing strategy at all times – Whether you run Facebook or Google ads, not every person who clicks on your ad will purchase something. Remarketing ads supplement your paid advertising by following shoppers around the internet while showing your ads until they buy. Remarketing ads can provide up to a 1,300% ROI for some brands.
For Facebook ads, use automation. Consider using a chatbot to initiate a conversation with paid traffic if you run Facebook ads. It's a simple way to create interactive experiences for potential customers while maximizing your ad spend compared to traditional methods.
Make use of Google Dynamic Search Ads- Dynamic Search Ad headlines and landing pages pull content from your website based on the search term. They help keep your ads relevant, save time, and increase ad conversions.
2: Email Marketing
Do you know what successful entrepreneurs do with the traffic generated by content marketing and SEO? They create an email list.
The business outcome is only better with first-time visitors than when they subscribe to receive updates from you. You can send out sales or discounts on your products or services, exclusive content, customer benefits, and other promotional campaigns.
When it comes to communicating with your customers, email marketing is one of the most cost-effective options. In fact, according to a Direct Marketing Association study, email has a $38 average return on investment for every $1 spent.
Here's why email marketing works
It is simple to get started: Email marketing platforms such as MailChimp are simple. They include tools to help you collect sign-ups, design emails, manage data, segment customers, measure success, and more.
It is simple to assess performance: Email marketing platforms also make it simple to collect data and use it to improve your future marketing strategy. You can monitor opens and clicks, eCommerce activity such as purchases and abandoned cart recoveries, and even the amount of traffic directed to your online store or website.
Increasing brand awareness: Your customer receives an email notification every time you send one. Whether or not they open your email, they will see your brand and offer, which will keep you in mind the next time they need to buy something.
Automation works in the favour of emails: Unlike paid marketing campaigns, you can automate a series of emails that you can set and forget. From welcome series to post-purchase follow-ups to rewarding customers with special promotions, you can quickly and easily connect with thousands of customers.
Hiring an email marketing expert can be beneficial if you have the resources. If you don't have the budget, you can still invest in client acquisition software with email marketing features, allowing you to reach more people and increase your sales.
How Else Can Users Be Acquired?
Having ticked off organic means to acquire customers, let's cover some other means to the goal
1: Referrals and invites
Referral programs are a simple way to increase client acquisition in your company. You've most likely seen them before for professional services or online stores. The programs are usually simple: the more people you refer, the more money you save or earn.
Some compelling reasons to launch a referral program include the following:
Dropbox's referral program is one of the best examples of customer acquisition using a referral program. The well-known program provides you and your friends with 500MB of additional free storage space, totaling up to 16GB.
Dropbox's refer-a-friend program increased sign-ups by 60% in the first month, with over 2.8 million referral invites sent. They also reduced their ad spend per customer from up to $388 to zero thanks to their referral program.
Dropbox has over 14.3 million customers and has used this referral program to drive customer acquisition for nearly a decade.
When developing your referral program, give something away for free so that referred leads have nothing to lose by signing up. If you run a SaaS company, consider offering Pro features for a limited time. Give eCommerce businesses a reasonable discount on their first purchase.
Once customers interact with (and enjoy) your brand, they will continue to refer new customers to your company.
2: Demos and free trials
Typically, the customer receives a free product trial for a set period, such as 14 or 30 days. This allows the user to see the product's value and try out the features in the hopes of signing up for the software at the end of the free trial. The freemium or Product Growth business model is an extension of this, with the free trial typically limited by features rather than time.
The benefits of free trials
It immediately gets potential customers to use your product.
They get to first hand experience your product and its features to understand how it works before making a purchase decision.
Users can experiment with your software at their leisure and at their own pace.
It does not necessitate using resources from your sales or customer success teams.
Some Stats You Wouldn't Want To Miss!
Advertisers will devote 51% of their marketing budget to mobile advertising in 2021. (Digitalexaminer).
In the United States, mobile ad placements increased by 95% year on year (App Annie).
Mobile advertising accounts for 92% of Facebook's total ad revenue (Techjury).
With $120 million in advertising spending in 2020, the United States was the largest mobile advertising market (Semrush).
Mobile phones account for 59.02% of the market. (Statistics Counter)
The Top Performers Avoid These Mistakes
1- Inadequate understanding of ASO.
2- Not preparing an efficient app development strategy.
3- low recognition of App name and icon.
4- Lack of critical app data analysis.
5- Focusing on acquiring new users without proper planning or strategy.
6- Absence of proper marketing actions before the final launch of an app.
A Mobile User Acquisition Channel Matrix
To summarize all that we touched upon in this piece here we've created this Mobile User Acquisition Matrix for you. We encourage you to study the graphic and keep it handy when deciding which acquisition channels to invest in for your mobile app user acquisition strategy.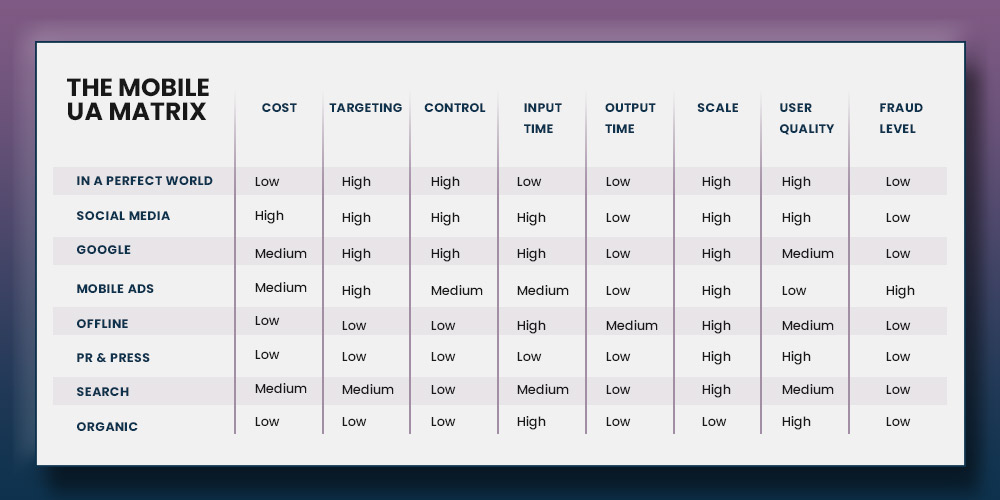 Wrapping Up: Boost Usership Of Your App
What's the point of having the best app since sliced bread if no one uses it?
Fortunately, you can increase the number of people who use your app by creating an effective mobile user acquisition strategy. Select the appropriate channels for your company, Then, start experimenting with each and optimizing your approach as needed.
We've shown you how to get people to download your app. You can increase your app's traffic, downloads, and revenue.
Get started with an efficient mobile app and implement these tricks on it to thrive in the online marketplace.
Is there something else that has worked for you in the past? Let us know below in the comment box.
About The Author
A content marketing professional at Magenative, An app development company providing solutions on different app development platforms including Shopify , Magento and Woocommerce.
Related Posts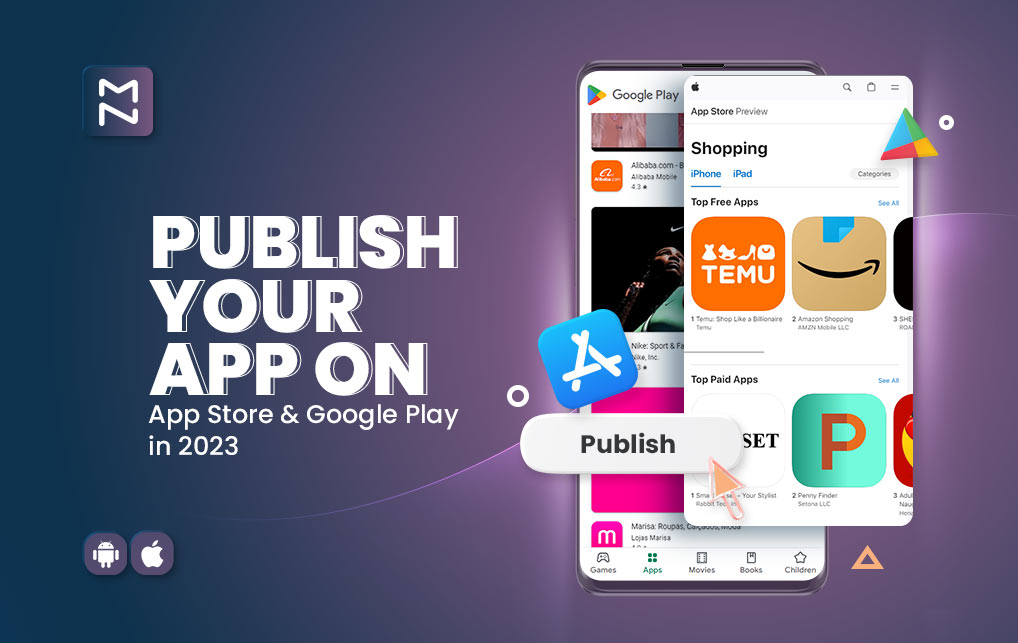 How To Publish Your App On Apple App Store And Google Play Store In 2024?
Objective: In this article, we provide you with an in-depth…
Read article >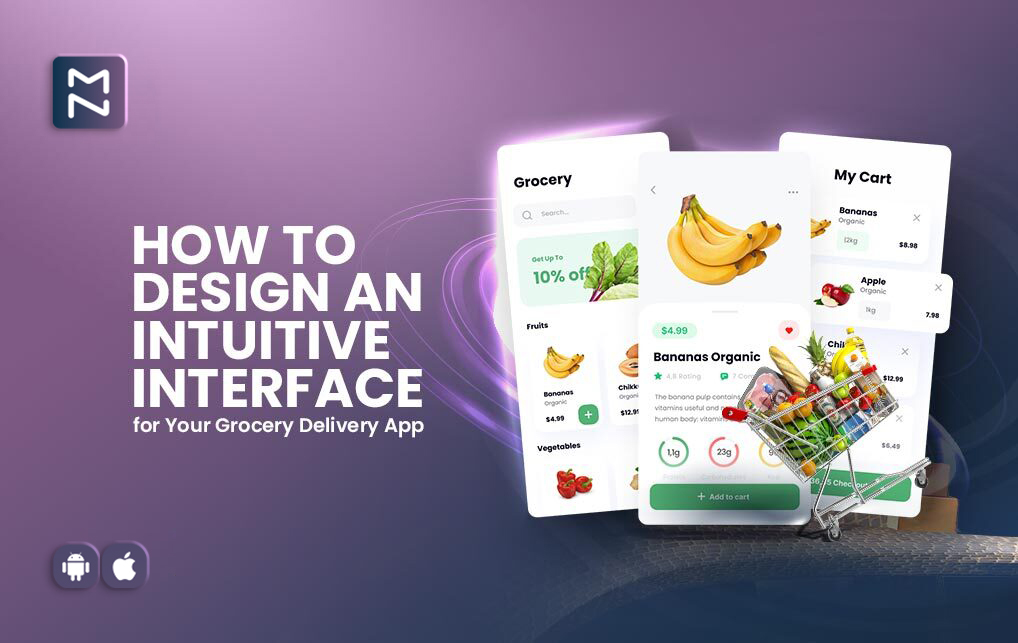 How To Create A Winning Grocery App Design? Best Practices To Know
In today's times, you cannot deny that mobile apps have…
Read article >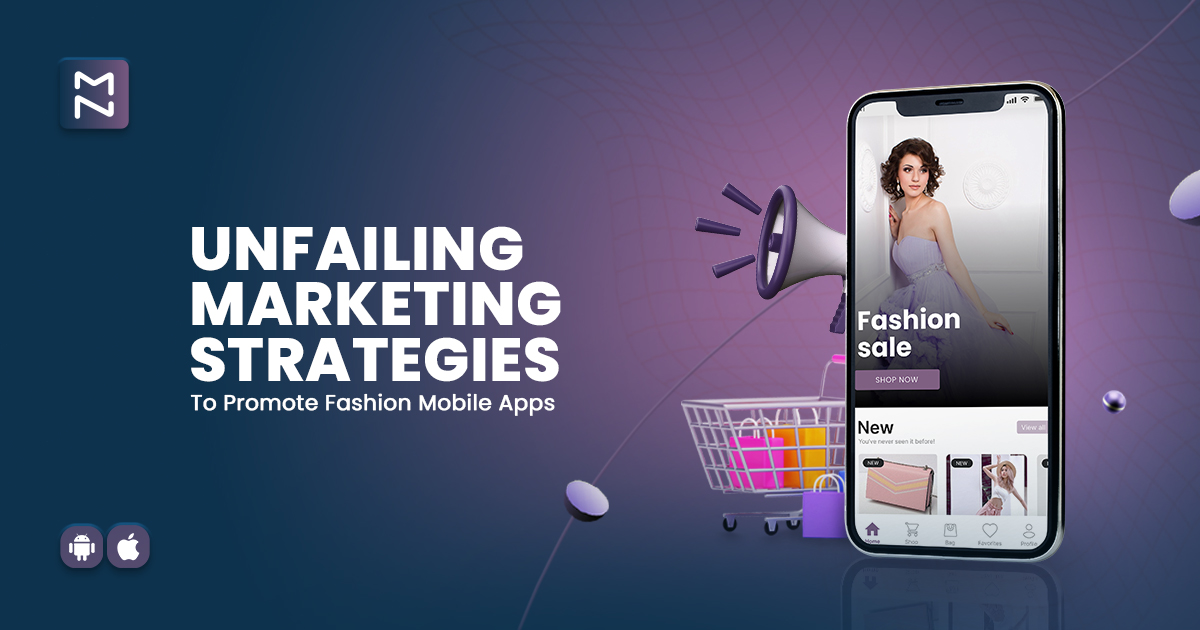 10+ Marketing Strategies for Your Fashion Mobile App
Are you into the fashion industry? Well, pat your back…
Read article >