Have you ever realized how the mystic figure on the Starbucks container unknowingly became the brand's identity to you? Or can you deny that you develop a mindset that something interesting will glue you for the next few hours when the "N" of Netflix pops up? Similarly, coming across actual dominoes (especially with one and two-dot ones) will remind you of Domino's Pizza!! Isn't it?
Well, in users' minds, images are registered
60,000 times faster than text (it takes only 13 nanoseconds to memorize)
! And they, most of the time, unknowingly identify and remember a brand with its logo. Here, comes the importance of designing smart and meaningful logo.
Madison Carr, the owner of Creative Chameleon Studio, says – The logo is what ties people to a brand, its feelings and promises. 
So, the better logo you create, the smarter business you can do – are you paying enough importance to logo design yet? If not, here is why you should further emphasize logo designing:

Why Do Businesses Need Logos?

The simplest answer is that a logo is a brand's identity and the overall company. Users may even forget the company's name, but they can easily recall the logo since it is a visual representation. And by recalling the logo, a simple visitor conducts a search for your brand and gradually becomes a customer.

So, yes, a logo is of paramount importance. The most popular types of logos used at present are:
Wordmark – Coca-cola, Disney, Google, Amazon
Lettermark – ESPN, HBO, CNN
Letterform – McDonald's, Netflix, WordPress, Wikipedia
Brandmark/Pictorial – Twitter, Nike, Target, Apple
Combination – Dove, Taco Bells, Burger King
Emblem – Starbucks, Harley Davidson
Mascot – Pillsbury, Amul, KFC

If the idea of curating the smartest possible logo for your brand intrigues you the next section is all yours:

What Is The Importance Of Creating A Powerful Logo For Better Business?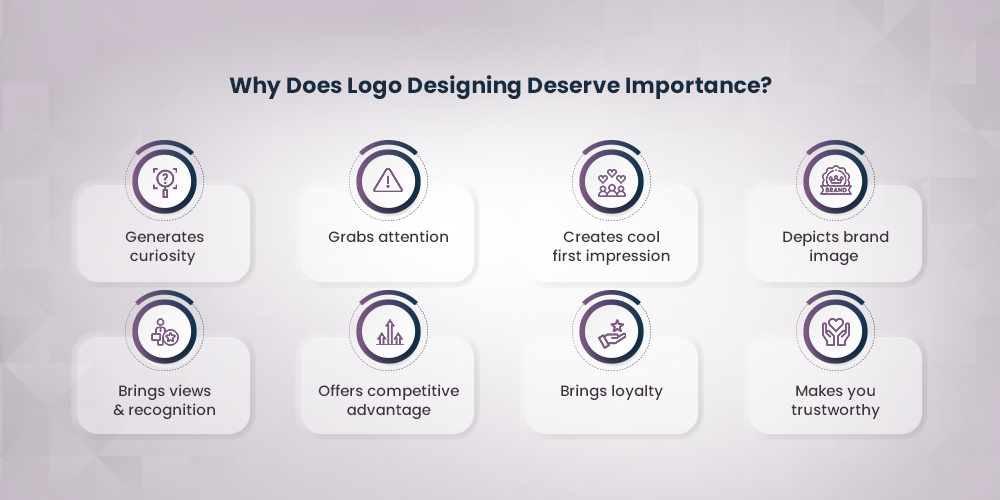 In business, a logo is as important as the marketing strategy, and if the logo is displayed and promoted correctly, it can do wonders for your brand.
Check out these points to know the importance of a logo more specifically:

1. Logo Makes Users Curious

A logo builds a curiosity factor that becomes a reason for all the benefits it brings. A logo, once seen, creates questions in the minds of users about the offerings of the brand – they feel curious about the products and services of your company. Or at least they feel the urge to search for you in Google, check your website/app, or read the description part on the app store.
If things go well, the users even install the app and make transactions, which is why logos are very important. There are logos that clearly depict what it sells, but there are some that smartly create suspense.
For example, consider Wikipedia, Google, Microsoft, and IBM – you can hardly understand what these brands deal with from their logos. So, users have to check these out or research for it to figure out their offerings which also work in favor of the company.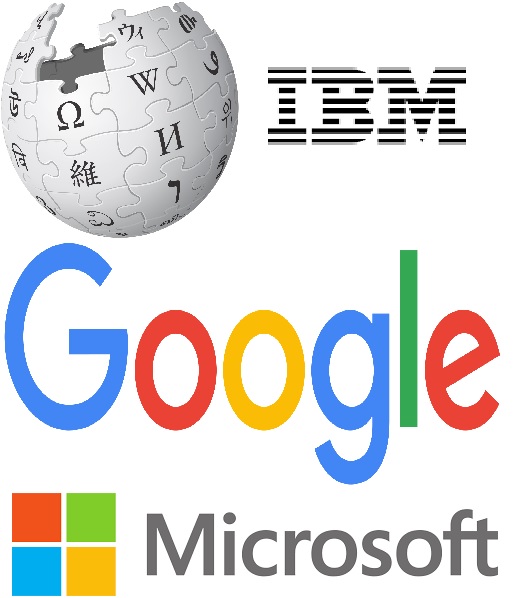 2. Logo Grabs Attention At Once

Logo catches users' attention at once and very easily. Be it on SERPs or app stores, it is the logo that is synonymous with your brand. And when the logo is unique and interesting enough, it grabs users' attention.
The logo of Amazon deserves mention when it comes to making appeals to users. It is interpreted that the curve from A-Z of Amazon is a smile that comes on users' faces by getting EVERYTHING (A-Z). It caught user attention easily due to its simplicity and versatility. The image below represents the evolution of the Amazon logo, and each format grabbed user attention to the fullest.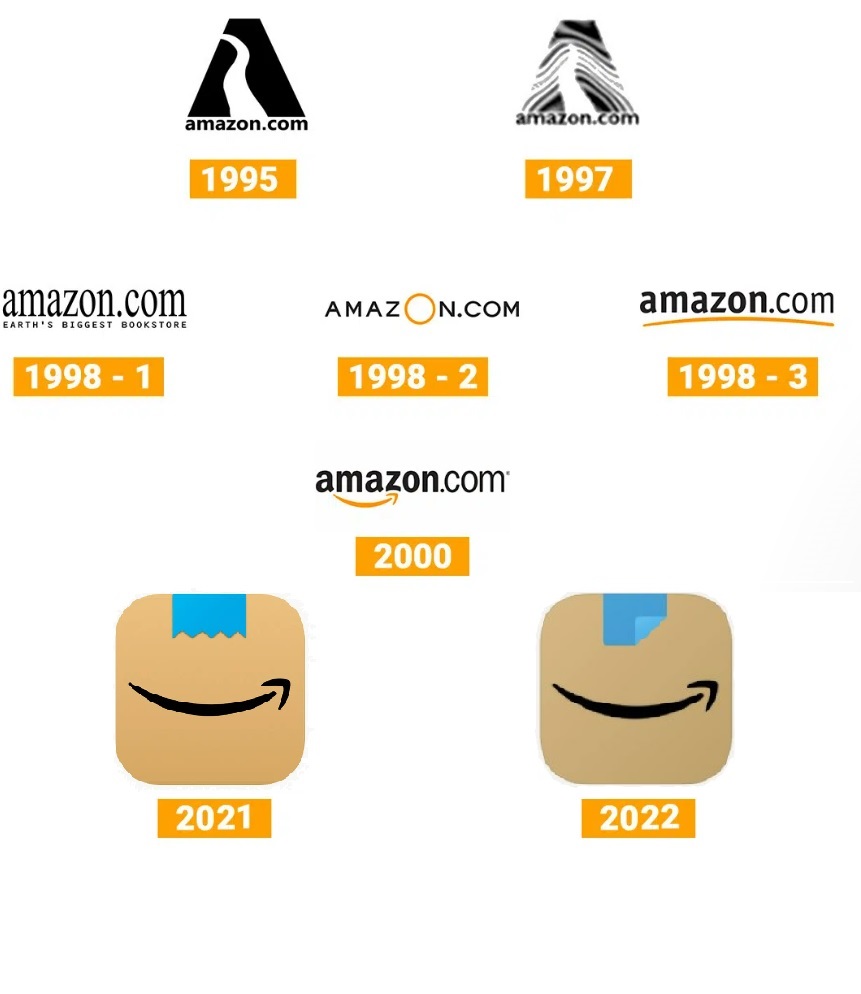 3. Logo Creates A Powerful First Impression

When people come across your online store or mobile app, the first thing they see is the logo. And this first impression lasts long and influences users to visit again.
We need to mention that if your logo fails to create a powerful impression, it becomes more and more difficult for your organization to attract and retain your target audience.
The logo of the London Olympics 2012 can be taken as an example here – for hurting the sentiments of the citizens, a petition was circulated and got 40,000+ signs.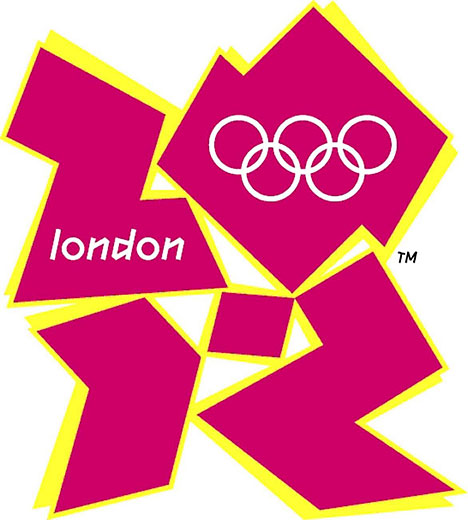 4. Logo Depicts Brand Identity

A perfectly designed logo depicts brand identity – it gradually becomes the face of a brand. You can take the logo of Burger King for example! It actually holds the brand name as well as what it sells.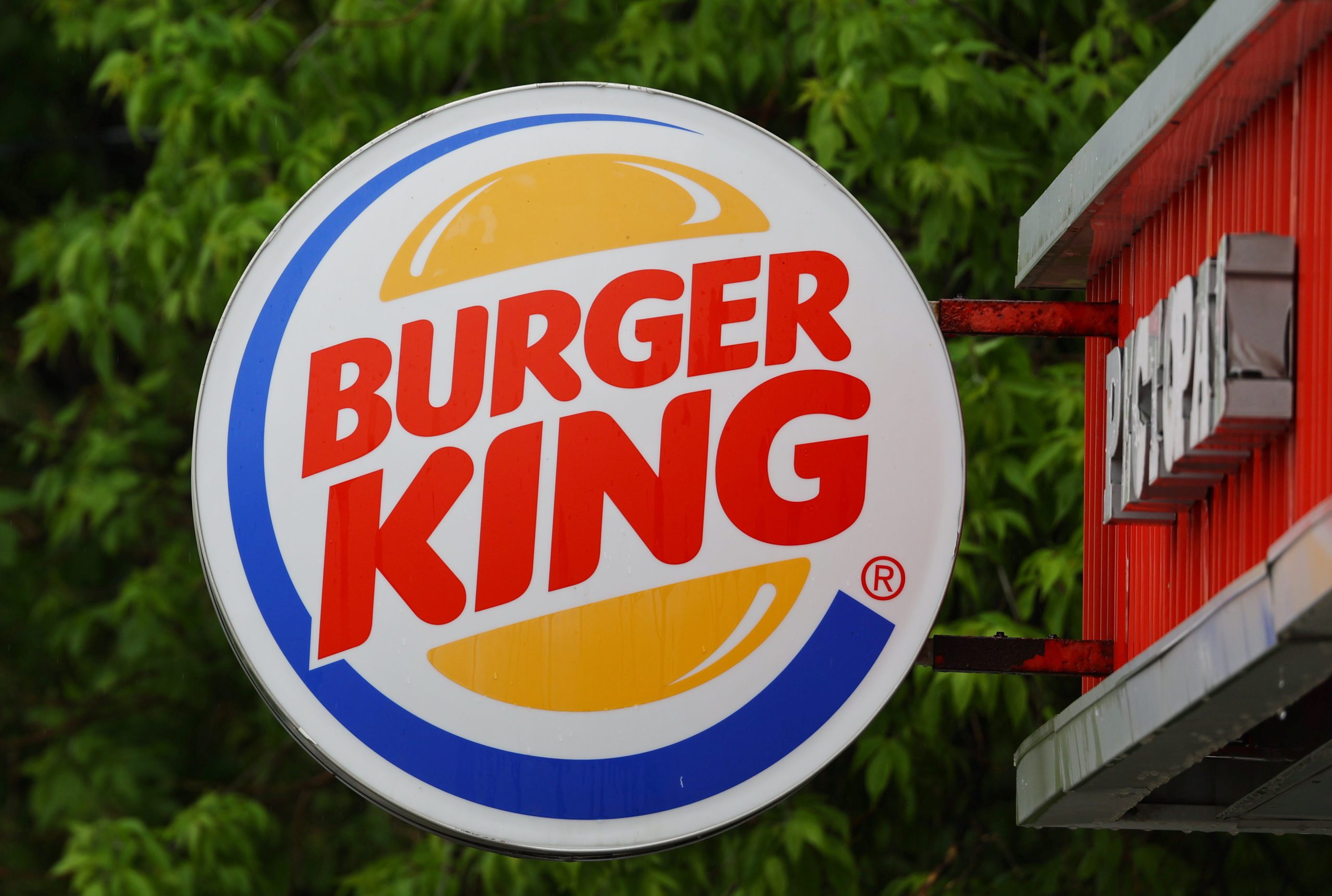 The same thing is applicable to Hershey's logo – the drop of chocolate after its name clearly shows that the brand is dealing with chocolate and related products.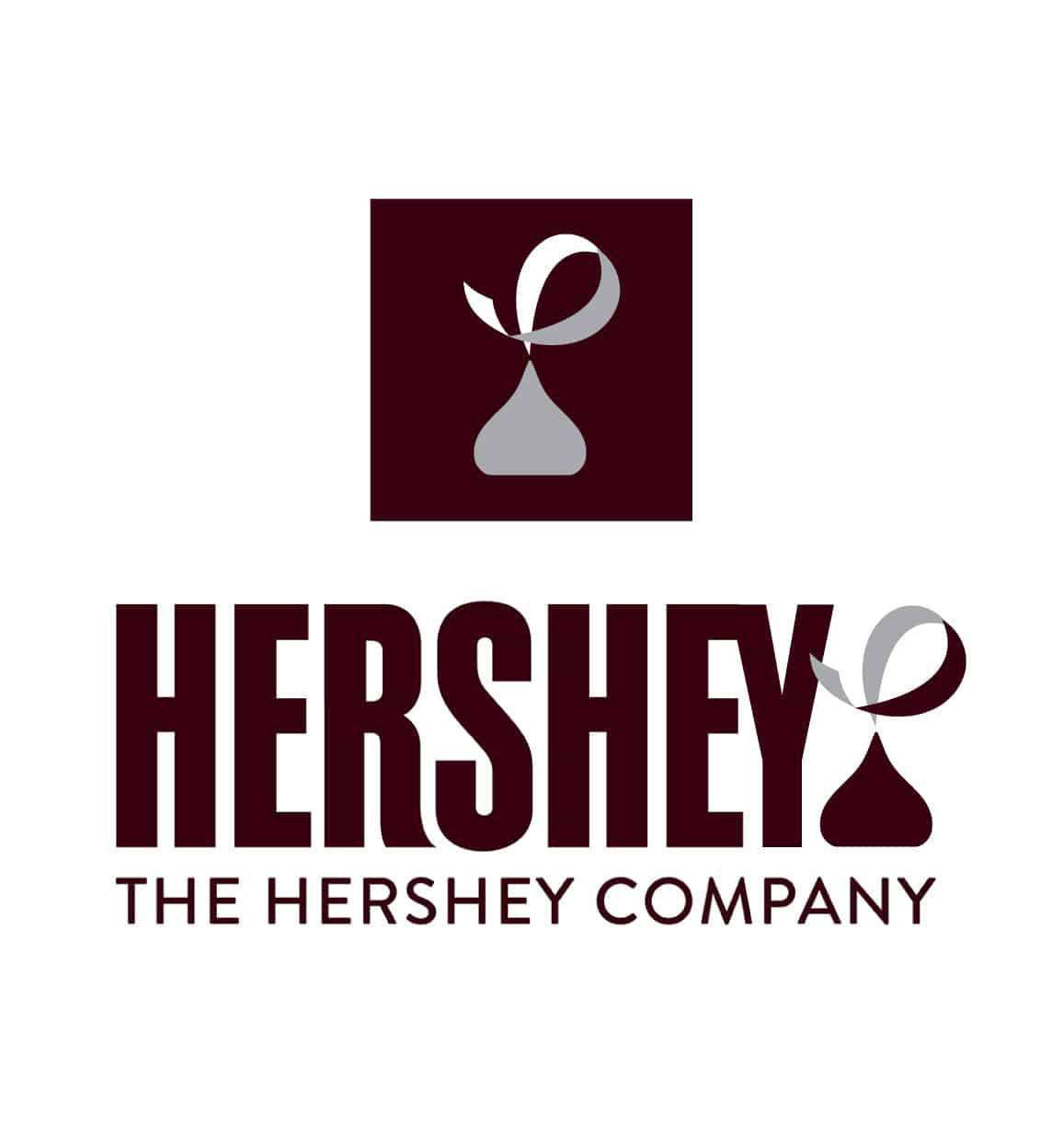 In short, it speaks on behalf of your brand and conveys its message to the target audience. So, the importance of the logo is undeniable if you are looking for business growth.

5. Logo Is Seen And Recognized For a Long Period Of Time

Logos not just create a powerful first impression, but they are also recognized easily. Being a visual representation, these can be seen easily. For example, one can see this in banners/hoardings, flyers, social media, app stores, Google SERPs, etc.
The main parameter that makes a logo recognizable is its simplicity. How easy a logo is to the eyes ultimately decides how much traffic and recognition it will get.
Talking about the most recognizable logos, how can we forget about Apple, McDonald's, Tesla, Shell, and Coca-Cola?

6. Logo Puts You Ahead Of Competition

The benefits of logos are interconnected! As a logo helps a brand to be stronger and more recognizable, it naturally helps you to stand out in the competition. However, being recognizable does not mean better business, but it helps the company to secure some organic results like more traffic, higher session time, and much more. All these provide some sort of results to the company and lead it to success.

7. Logo Enhances Loyalty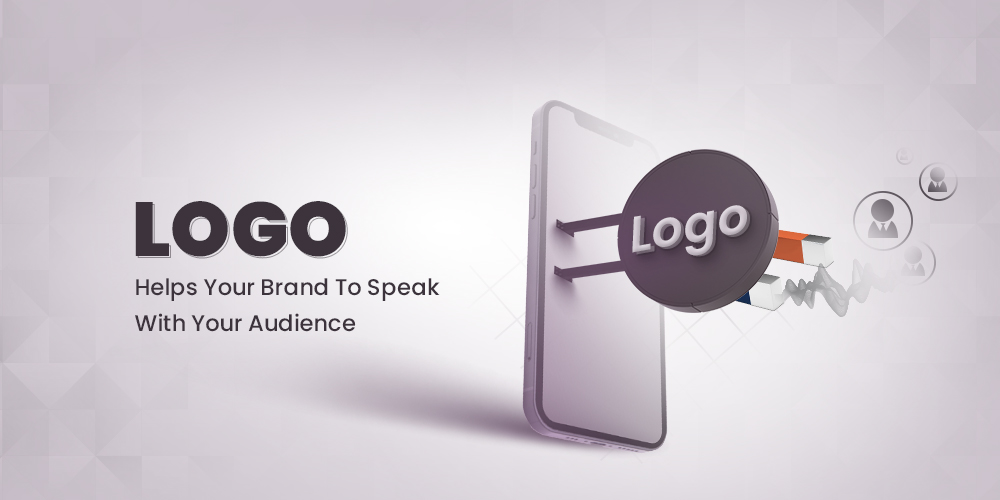 Believe it or not, logos bring customer loyalty; wondering how?
Here is the process:
Logo first brings views → views create impression → constant impression → an urge of trying out → good experience after purchase → retention → loyalty.
So, is the importance of creating a unique and impactful logo clear to you now?
Well, we are not done yet! Logo can offer you some more:

8. Logo Is Loved And Relied on

A logo is much loved – be it the logo of Domino's, or Starbucks or Cadbury or Rolex, or Ford – these logos create a sense of reliability among the users. People believe that they will not be cheated if they purchase from these.
At the same time, logos are loved as they create a status symbol. Who can deny the temptation of posting the picture of Witch's Brew Frappuccino from Starbucks or the Drums and Thighs from KFC with a cheesy caption? Relatable, right?
Well, it's not just you – it happens to everyone! But to become so loved and reliable, you need to be very creative with your logo. You need to go through some trials as well.

What Makes A Good Logo? – The Key Elements of Logo Designing
The core elements that make a good logo are
Color and the color scheme (Monochromatic, Analogous, Triadic, Complementary, Split Complementary)
Typography
Shape of the image
Tagline
Spacing
Graphics/icon
Layout
Variations Of Top 3 Elements Of Logo Design And Secret Messages Brands Share With These

Color, typography, and shapes are the 3 most important elements of logo design. The most popular brands are using these just like a pro!See the table below to understand the variations of these 3 most important elements, their types, and their hidden meaning.
Elements 
Variations 
Meaning 
Top Brands Using 
Color
Red
Energy, Love, Excitement, Boldness, Passion, Confidence
Coca-Cola, Redbull, Kellogg's
Blue
Stability, Trustworthiness, Loyalty, Reliability, Security, Honesty, Strength, Patience, Carefulness
Facebook, Ford, Visa
Orange
Happiness, Friendliness, Affordability, Scalability, Creativity, Excitement, Rejuvenating
Fanta, Nickelodeon, Penguin
Yellow
Logical, Playfulness, Optimistic, Forward Thinker, Confident, Friendly, Enthusiastic
Shell, McDonald's, IKEA, IMDB
Green
Growing, Natural, Caring, Fresh, Close To Earth, Organic, Balanced, Healthy, Reassuring, Calm, Comfort, Pleasure
Subway, Spotify, Animal Planet, Tropicana, Starbucks, Whole Foods Market
Purple
Imaginative, Creative, Nostalgic, Glamorous, Luxurious, Mysterious, Wise
Cadbury, Yahoo, Monster, Hallmark
Black
Elegance, Exclusivity,  Seriousness, Formality, Sophistication, Authority, Seductive
BBC, Sony, Honda, Nike, Puma
Pink
Fashionable, Youthful, Carefree, Attractive
Lyft, Johnson & Johnson, Barbie, AirBNB
Brown
Old-Fashioned, Dependable, Approachable, Laid-Back
Hershey's, M&M's, A&W
White
Simplicity, Purity, Cleanliness, Conservativeness
Mac, LG, Tesla
Grey
Experienced, Modern, Stable, Knowledgeable
Apple, Mercedes Benz, Wikipedia, Toyota
Multi-Color
Positivity, Elegance, Playfulness, Boundlessness, Bold
Google, eBay, Microsoft
Typography
Classic
Trustworthy, Strong, Straightforward
HSBC, Bayer, Rolex, Vogue, Google
Fancy And Cap-Small Merged
Modern, Funky, Youthful, Easygoing, Premium
Facebook, Ray-Ban, Disney, Baskin Robbins
Visual Representation
Trustworthy, Strong
Burger King, Target, Apple
Wide Fonts
Difference
Netflix, Gap, Harrods
Minimal Spacing
Punctuality, Strength
NASA, Zara
Shape
Circle, Oval, Ellipses
Positive, Emotional, Friendliness, Love, Unity, Partnership, Stability, Endurance, Bond-Community, Wholeness
Pepsi, Hyundai, Ford, Land Rover, Starbucks, WordPress, Olympic
Box, Square, Rectangle, Triangle
Balanced, Strength, Efficiency, Professionalism, Science, Masculinity, Reliability, Intellectuality, Power, Energy
Google Drive, Dominos, Instagram, Lego, Adobe
Horizontal And Vertical Lines, Curve
Strength, Tranquility, Community, Calmness, Youthfulness, Aggressiveness, Happiness, Femininity, Rhythm
IBM, Cisco, Formula 1, Adidas, Soundcloud, Bumble,  Amazon
What Makes A Bad Logo?

The importance of the logo is now ✔
Core elements of the logo are ✔
Variations, and secret messages behind the elements are ✔
So, what is left? The counterparts! Yes! What makes a bad logo and its impacts?

Here are the factors that make a bad logo:
Excessive clumsy
Complications and too artistic
Poor colors/shapes
Difficult to read at once
Difficult to recognize later
Too much matching with another logo
Frequently changing (too difficult to create loyalty)
Not aligning with the brand's message
Impact Of A Bad Logo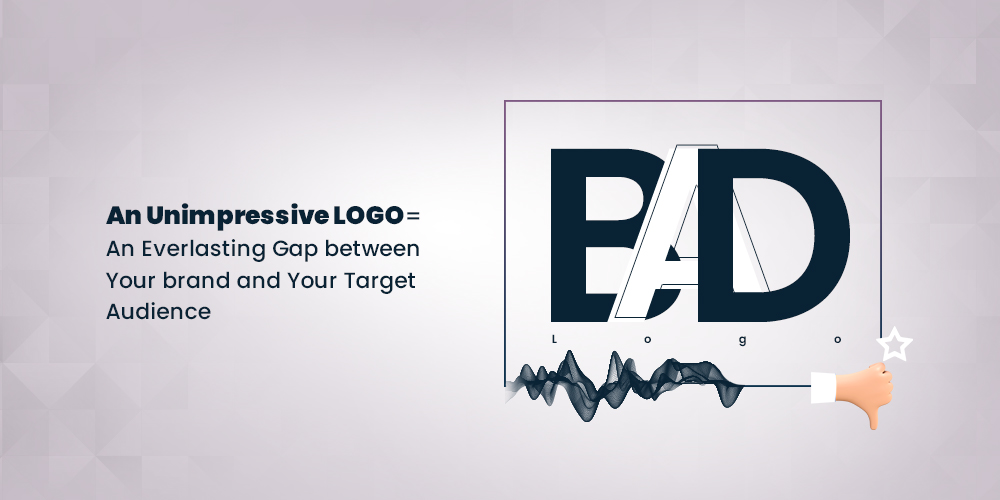 When your logo is not impressive at all, a permanent gap is created between your brand and your customers. As a result, it becomes more and more difficult for you to reach them and get into a business relationship with them.
However, there is nothing to worry about because updating your logo after a certain time is cool – experimenting with your logo is also acceptable. But, we advise you not to delay as soon as you find your logo is not working at all – update it.

Best Practices: How To Design The Most Powerful Logo And Grow Business?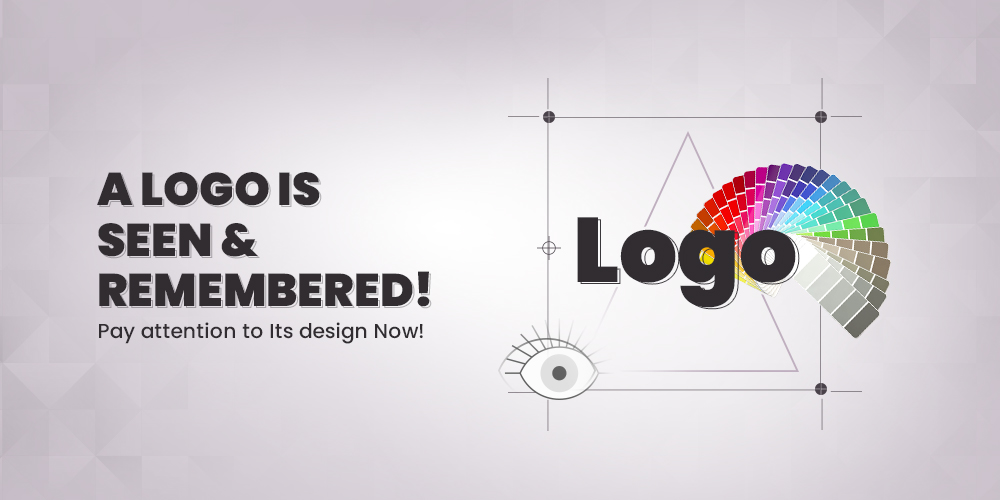 Are you looking for some tips to design your logo like an expert?

Well then, go ahead; what are you waiting for? Here are some tips to kickstart your logo design:
Pick The Best Typography – Choose a font style that makes it easy to read
Get The Smartest And Easy-To-Go Colors – Picking warm colors is highly recommended; however, experimenting with black and white is also welcomed. Check out the demography of your target group before choosing the color.
Keep It Simple, Easy To Remember, Yet Unique/Original – Take ideas from other brands dealing in the same industry. It is advised not to make your logo complicated to make it unique – just be original and maintain simplicity.
Try Being Memorable – Present something in a logo that stays in viewers' minds for quite a long time, only then you can get some long-term results.
Keep It Timeless And Versatile – Keeping the same logo for a long time is really cool, but if that is working well.
Keep Things Balanced – The main task of the logo is to play psychologically with customers and bring them back to your store for transactions and further business interactions. So, try not to overdo anything; instead, play safe by keeping everything balanced.
Stay On Your Brand – Conveying your brand's message through the logo is also a brilliant approach. You may aim at showing the on-demand or highest-selling product you believe in your logo. This will keep you very specific and bring a smile to users' faces.
Be Open To Feedback – Users often drop constructive feedback, be open to that. See their suggestions (if any) for your logo and try to implement them in your next update. It will make your users feel special.
Essential Factors To Consider During The Usage Of Logo
Once your logo has been designed, you need to be very careful about its usage. Here are some tips to make your usage of logo just perfect:
Maintain Uniformity – As your logo represents your entire brand, maintaining uniformity in the logo is essential. Creating your logo in B/W along with the original (coloring) format is a good practice. Tweaking the logo in different colors other than this will make it difficult to be identical to your brand. Use either the B/W version or the colored version while using it – be it website, social media, app store, ads, or banners – do not experiment with your logo with different colors.
Showcase All The Versions – If you are dealing mostly online, your website will be the best platform to showcase all the versions of your logo. Prepare a logo for showing in the title bar of the website, along with the actual logo and its B/W version. This short version is mostly displayed in SERPs and on other pages.
Display Your Logo Seamlessly – While displaying it, never feel that you have shown it enough! It is never enough, especially when you aim to be a recognizable brand – so display it more and more.
Link It To Your Homepage – Make sure the logo is redirecting the user on the homepage on clicking. This can never be an exception – make it a practice to link your homepage with the logo always.
What Are The Best Platforms To Design The Best Logo?

Now, time to close the article with information on some best platforms for logo designing.

Here are our top 10 picks from our experts:
End Words – Your Logo Is The Front Window Of Your Business

Logo is the brand's identity – it is a logo that speaks for itself and the brand and its offerings. So craft it after research, invest sufficient time, choose the right platform, and see a flourishing business.
If your logo fails to impress your audience or make them curious about your services, it will nonetheless be difficult to bring them back. Yes, it's true – no matter how pro-level marketing you do, an uninteresting logo will hinder your business growth. This is why we consider designing logos with this much importance.
Creating a unique logo opens hundreds of thousands of opportunities for you. Indeed, a company with a unique logo too cannot survive if the products/services are not of premium quality. However, the premium quality products/services will not even be explored if your logo is unimpressive – it's like a locked front door. So, unlock it and allow users to explore you.

Make a mobile app with the least effort and make your brand more accessible to your customers with MageNative App builder on Shopify. 
About MageNative
MageNative is a leading app-building platform that facilitates app creation for business owners regardless of their knowledge of the technical nuances involved. At MageNative, we convert ideas into scalable mobile apps instantly and conveniently.
Check out the most successful Case studies of MageNative.
About The Author
A content marketing professional at Magenative, An app development company providing solutions on different app development platforms including Shopify , Magento and Woocommerce.
Related Posts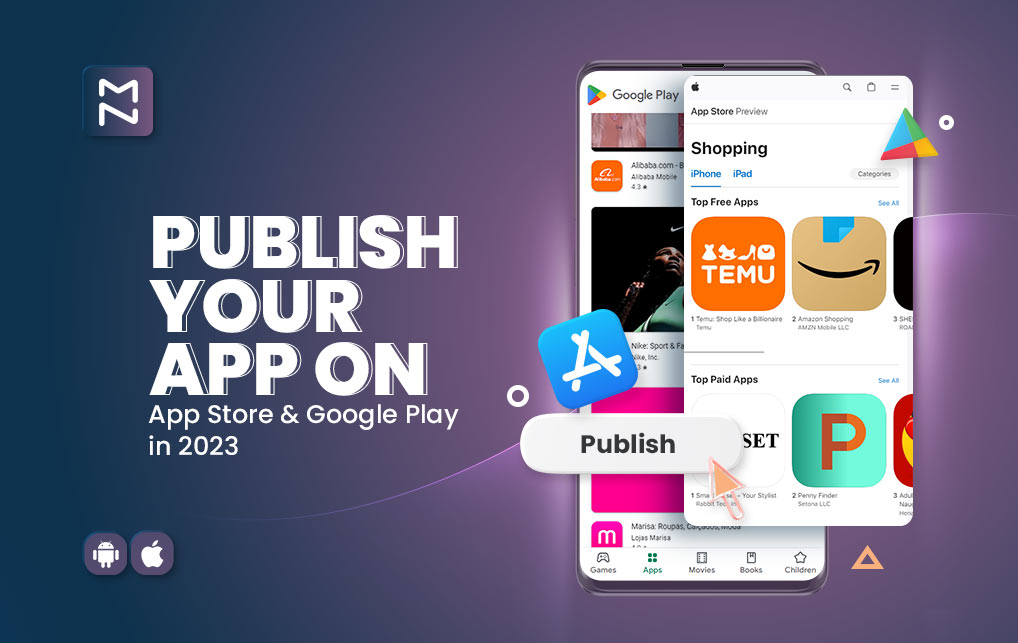 How To Publish Your App On Apple App Store And Google Play Store In 2024?
Objective: In this article, we provide you with an in-depth…
Read article >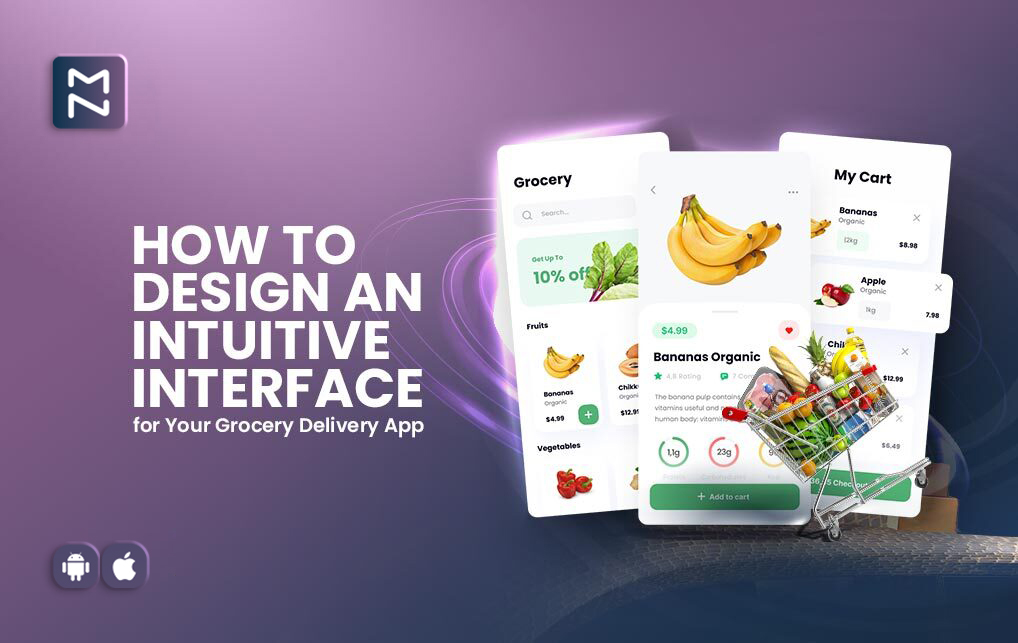 How To Create A Winning Grocery App Design? Best Practices To Know
In today's times, you cannot deny that mobile apps have…
Read article >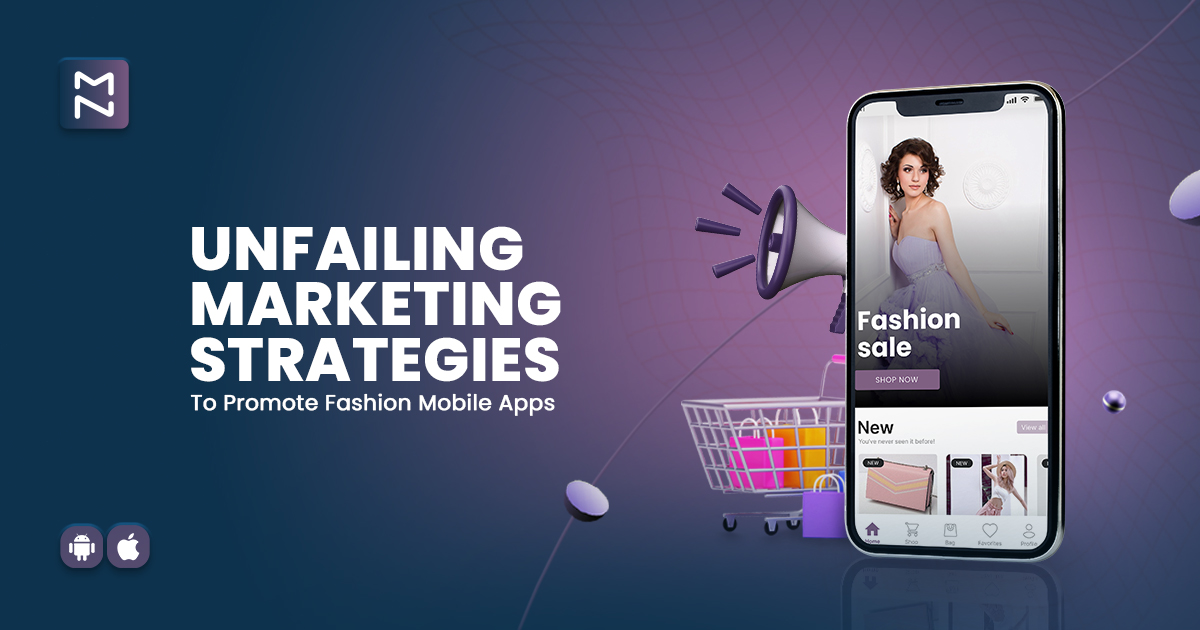 10+ Marketing Strategies for Your Fashion Mobile App
Are you into the fashion industry? Well, pat your back…
Read article >