Ever wondered what impact user insights can have on your mobile app experience?
People download mobile apps every day, but the reality is that most of them are abandoned or never even used. With the help of better user insights, you can understand your customer better and provide them with what they really want.
Collecting your consumer's data may not seem much of a difficult task in itself but turning raw data into valuable insights is. And utilizing that data to create an efficient mobile app and an effective business strategy for you can make a big difference!
People spend an average of 30 hours per month on mobile apps. It's no secret that gathering your customer's data is vital for your business, but what is even more important is how you ensure the best use of it. Let's discuss some pointers about how you can maximize your customer insights.
Customer Insight Is Directly Connected To Business Growth
Everyone knows the saying "Customer is the king," but what do you do to make your king happy? The proper and effective use of customer data can decide how well your mobile app performs which is directly connected to the company's growth.
Gathering data about your consumers and applying them with technology and wit is critical for business growth. Draw patterns in your audience's behavior, and connecting those with social and technological trends will give you an edge over your competitors.
To be in a winning position, you need to satisfy your consumer's needs and wishes before anyone else from your competition does.
Before We Begin, Some Interesting User Insights For Better Mobile App Experience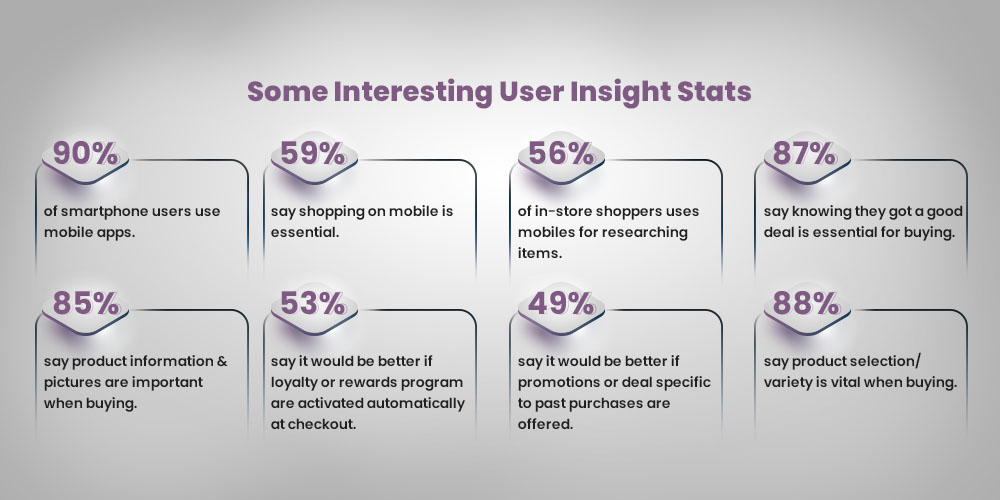 90% of mobile owners say they use mobile apps.
59% of shoppers say that being able to shop on mobile is essential when deciding which brand or retailer to buy from.
A survey suggests that 56% of in-store shoppers used their smartphones for shopping or research items while in a store.
87% of shoppers say knowing they got a good deal is essential when shopping.
85% of shoppers say product information and pictures are essential when deciding which brand or retailer to buy from.
53% of shoppers say that their shopping experience would be much better if a retailer's rewards or loyalty program were activated automatically at checkout.
49% of shoppers say their shopping experience would be much better if retailers offered deals and promotions specific to past purchases.
88% of shoppers say product selection/variety is vital when deciding which brand or retailer to buy from.
Offline App Marketing Strategies
What Are Customer Insights?
Consumer insight can be best defined as an interpretation used by businesses to understand better how their audience feels and thinks. Analyzing human behaviors allows you to understand what your consumers need and want; more than that, you'll know why they think this way.
When you conduct consumer insight research properly, it will enhance the effectiveness of your mobile app experience and how your business communicates to your consumers, which will improve consumer behavior resulting in a sales increase.
Importance of Customer Insights
Consumer insights are critical building blocks of any business that it can use to improve its product, service, and sales. They help you understand your customers and how they use your product and service.
Customer insights provide vital information regarding product performance, consumer market, and buying behaviors. Businesses can use this information to examine, predict, and tackle the influencing factors of their mobile app experience resulting in better sales.
Customer insights also help marketing teams and provide them with vital data about the demographics of their target audience. This helps in creating efficient messaging to reach potential clients. Some types of insight provide statistical evidence and predictions of consumer habits and trends, such as purchase histories and website user data.
Nobody wants to play the guessing game when it comes to the needs and wishes of the customers. It'll be like shooting in the dark with no visible target. An accurate consumer insight gives you an idea about the actual needs and wants of the customers from your company and why.
Customer Insights Vs. Market Research How Are They Different?
Market research is the wider process of information collected about your business's customer, buyer, and target audience.
A broader market to gain knowledge about how your service or product works among these sections of people.
It provides information regarding customers, competition, market needs, and market sizes. Market research can be defined as the "what" behind customers and market groups. Market research tends to be quantitative.
Consumer insights can be defined as the "why" behind customers.
It is another type of market research. It provides data that helps understand consumer behavior and why they do actions specifically related to your business. Consumer insights are actionable.
Grow Your Sales This Festive Season
Types of Customer Insights
There are various forms of consumer insights. Learning and understanding the different forms of customer data will provide better insights and help you know what to look for when it comes to collecting and analyzing consumer insights.

1. Customer Complaint
Customer complaints refer to when a business needs to deliver on its commitment and meet customer expectations regarding the services or products. The clients are the most crucial aspect of every business. For tremendous success, companies need more happy clients.
The best way to keep the existing clients and get new ones is by giving them with best possible service. But how to identify whether your consumers are happy or unhappy? A customer complaint highlights an issue that might be connected to a business's employees, products, or internal processes.
By hearing these problems directly from customers, an organization can investigate and improve its mobile app experience to avoid additional complaints in the future.
2. Market Intelligence
It is the information or data a business collects from its operating market or the one it wants to operate in. Examine existing market metrics, market opportunity, segmentation, and penetration. Market intelligence is a vital aspect of understanding the state of the market. Also, it helps collect competitor intelligence which in turn aids in becoming profitable.
3. Market Research
It is defined as evaluating the value of a new service or a product through consumer research conducted on potential consumers. This process allows businesses or organizations to find their target audience, collect opinions, and make better decisions.
Organizations or companies can conduct market research directly or outsource to agencies with expertise in this field. Market research can be done through interviews, interacting with a group of people, deploying surveys, and other similar processes.
The key purpose of market research is to examine and understand the market associated with a specific product or service to decide how the consumer will react to a service or product. The information from market research can be used to customize marketing/ advertising activities or determine consumers' feature priorities/service requirements (if any).
4. User Analytics
User analytics is a form of analyzing user data to give businesses a clearer view of user groups. Typically, business intelligence software combines customer behavior data from the web and mobile applications to create a holistic view of the user and the user experience.
MageNative mobile app's analytics feature gives you all the insights in one place with just a simple click. You get detailed customer behavior that will help you to understand its buying habits. This could be a game changer for improving your mobile app experience and business growth.
5. Customer Segmentation
Customer segmentation can be defined as the process by which you group your consumers up based on common characteristics like demographics or behaviors so that you can sell to those customers more efficiently.
After making these customer segmentation groups, you can also use them to begin discussing and building a marketing presence. This is because customer segmentation is consistently used to inform brands' messaging and positioning. It is also used for the improvement of how a business sells. So marketing personas must be closely positioned to those customer segments to be effective.
6. Customer Loyalty
Customer loyalty is not just a user insight but an emotional bond between you and your customer, which shows how engaged a customer is with you and repeatedly buys from you versus your competitors. You gain customer loyalty with their positive experience with you and work to create trust.
Traits of A Loyal Customer
They buy repeatedly.
They not only buy, but they also use the purchases.
Are engaged with you through multiple different channels.
Also, your biggest supporters and promoters who send others to you and provide proactively (and reactive) positive feedback.
7. Customer Inquiry
Customer inquiry tells much about consumers, like how they got the number or email to connect. The means of getting the contact details to define how the person likes to be touched.
Customer support is the interaction between a service or product provider and customers. The dialogue may occur at any point of the sale cycle, such as before, during, and after a sale. Customer service plays a vital role in better customer loyalty. It satisfies the customer and encourages them to buy repeatedly. Another aspect is adding value to a product or service.
8. Competitive Information
It is sometimes called corporate information, which is the ability to collect, analyze, and use information gathered on customers, competitors, and several other market factors that give rise to a business's competitive advantage. Competitive information is crucial because it helps companies understand their competitive environment and its challenges and opportunities. Businesses analyze the information to develop efficient and effective business practices as well as enhance their mobile app experience.
Understand Customer Psychology For Mobile App Growth
How To Collect Customer Insights?
There are many ways to collect customer insights for your business, but the best way is to begin by conversing with your buyers across multiple channels. You can also gather customer interaction data from various other sources. From there, use technology to organize and decode the datasets.
Have conversations with your customers.
Use technology to aggregate and analyze data.
Conversation With Customers Generates Great Insights
Whether in person, over a phone call, or through a messaging app, customer conversations are critical to understanding who your consumers are and what they want. Use these conversations to ask customers how they use your service or product and what they think about it.
Customer conversations are critical to understanding your genuine buyers and what they actually want.
You can also organize dedicated groups around a specific topic. Whether you're having a face-to-face conversation or talking to an online consumer in real time, you must let the conversation flow to gain the insights you're looking for and make it actionable.
Researchers suggest that you don't need to have a conversation with many customers to get meaningful insights: It could be ten people only, but you'll start seeing some trends.
You could send surveys to your customers for feedback collection, but remember that two-way conversations are ideal. Ask surveyors about their experience with your service or product and how you can improve them.
The multiple touchpoints conversations will help you generate more meaningful insights from your product, support, or sales teams. But equally important is centralizing this vital data and sharing it within your company so teams can stay in sync.
Use Technology To Aggregate And Analyze Data
Once you collect insights, you'll need the help of technology to combine conversation data from various locations and convert it into practical information. You can begin using consumer insights to meet your business targets.
Forbes says to dig deep into your data, you need tools that can make your data collection meaningful and hassle-free. At MageNative, we put every possible effort into making it easy for businesses to examine and measure every aspect of their customer data.
Irrespective of the tools you use, it's crucial to have all the information in a single place and share it with all the employees across the business. With this process, you can ensure everyone works better by breaking down data silos.
How To Take Advantage of Customer Insights
Good consumer insights help you understand your customer's needs. That can enhance your service and product offerings. Based on their customer journey, the data can help you identify trends and examine how to give your consumers the better mobile app experience they want.
Consumer insights are a critical building block for businesses to improve everything.
From a support point of view, you can use consumer insights to identify general customer questions and redirect them to the team members that are best equipped for that specific query. For example, many companies that use MageNative leverage customer insights to divert queries to the right service provider.
With the help of consumer insights, you can develop content that may help customers independently answer their questions. This customer self-service option gives agents more time to handle complex, high-level inquiries and smoothens the support.
Most importantly, businesses should use consumer insights to better their service or product. Many support teams will pass on customer questions to product and engineering departments so they can make adjustments based on the feedback.
The Takeaway – How To Begin with Customer Insights For Better Mobile App
Once you've got an idea of collecting and analyzing consumer insights, you'll have the base of your building to keep customers happy. This data will help you improve your mobile app experience and also create a strategic, data-based plan for how to grow your company in the future and keep your business in sync.
Gain a clear picture of what is and isn't working for consumers, so you know where to improve. Repeat this process consistently, and you'll be well on your way to building an app that customers love, brand loyalty, and keeping customers around for the long haul.
About The Author
A content marketing professional at Magenative, An app development company providing solutions on different app development platforms including Shopify , Magento and Woocommerce.
Related Posts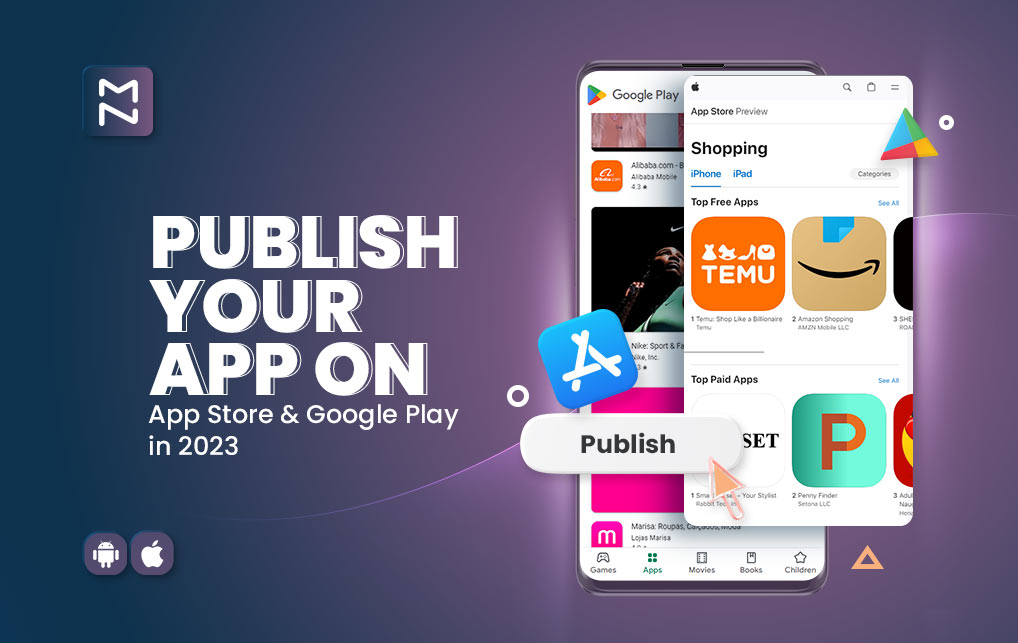 How To Publish Your App On Apple App Store And Google Play Store In 2024?
Objective: In this article, we provide you with an in-depth…
Read article >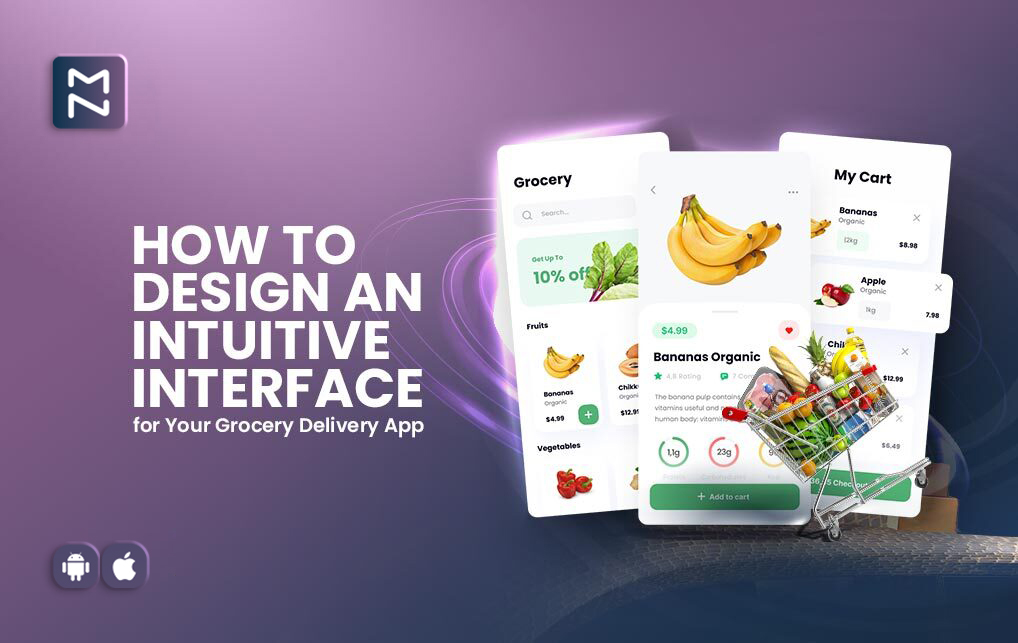 How To Create A Winning Grocery App Design? Best Practices To Know
In today's times, you cannot deny that mobile apps have…
Read article >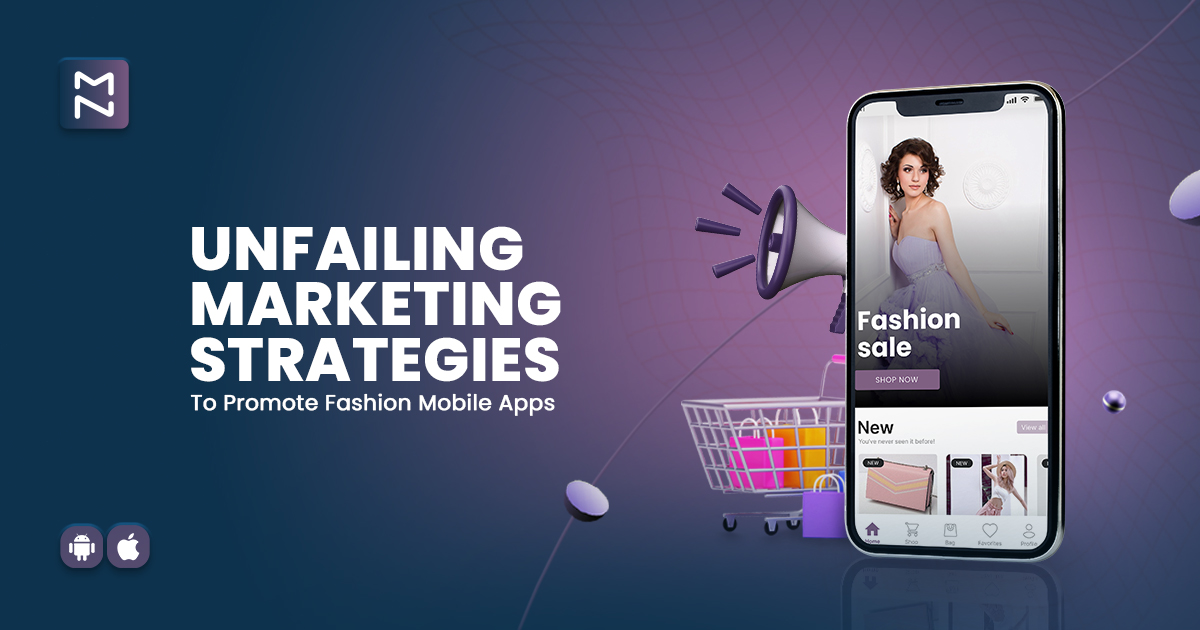 10+ Marketing Strategies for Your Fashion Mobile App
Are you into the fashion industry? Well, pat your back…
Read article >