Use of a mobile app is undoubtedly an advantage to any eCommerce business. But having an app – is that all? Well, having an app is 50% growth in business but tracking how well your app is performing and identifying the improvement areas are the remaining 50%. Here comes the need for performance measurement of mobile apps. An app never claims to perform consistently – it may start on an excellent note and then lag, or it may start moderately and perform superiorly later. Now, to track the ups and downs of a mobile app, there are some metrics and KPIs – let us discuss them here.
What Is KPI?

Key performance indicators or KPIs are the special checkpoints on which the performance of a specific device, solution, team, or organization is monitored. In other words, KPIs define how successfully the objectives are fulfilled with minute details.

KPIs solely aim at offering a clear picture of the overall performance to the concerning authority so that:
Merchants  can make on-time reforms on the plan (contingency plans)
Teams or concerned members can arrange possible resources

KPIs also identify what possibly goes wrong in the current situation and indicate what may happen if effective measures are not taken on time.

Why Are KPIs Important to Measure Mobile App Performance?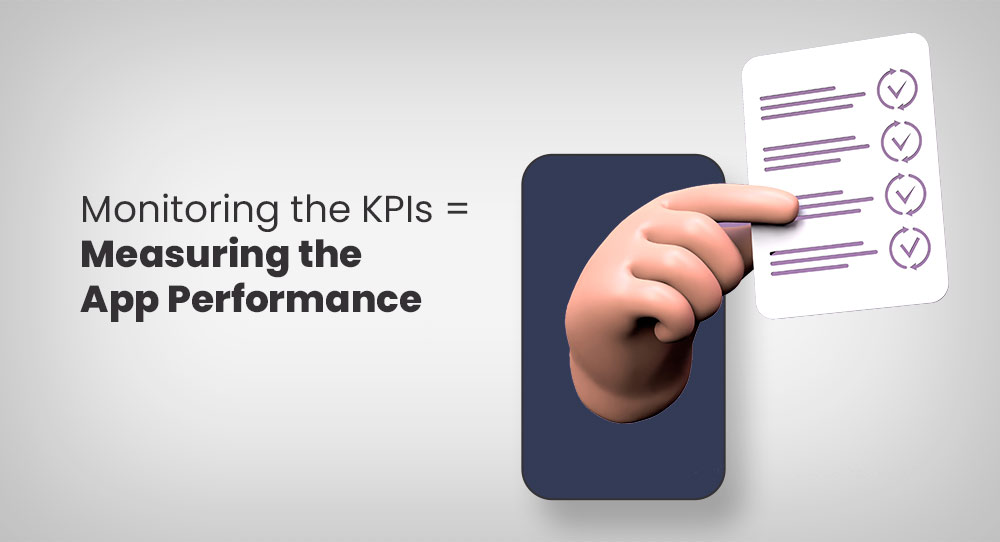 KPIs are an important part of any process, and running mobile apps is also a process that needs thoroughly monitoring. We cannot expect the apps to be consistent performers throughout. There can be situations where the mobile app may need extra support to give its 100%.
There can be new and trending features missing out on your app. Due to slow app loading speed, your app may experience low traffic, shorter sessions, low conversions, and even some uninstall. If you don't improve it immediately, your competitors will take it as an advantage and beat you.

Mobile app KPIs are such important checkpoints because it helps in
Understanding pacifiers of your app and making these even better
Finding the glitches that need to be fixed
Sustaining business growth by preventing uninstalls, cart abandonment, etc.

Now, let us check the most important mobile app KPIs that you cannot overlook if you want success in the long run:

What Are The Most Important KPIs In Terms Of Mobile App Performance Measurement?

There are numerous KPIs to measure the performance of your mobile app. But to make monitoring your app performance easier, we have segregated the KPIs into different categories. So, take help of the specific KPIs to measure specific performance. On the other hand, test your mobile app on all these KPIs to get an overall picture of your app's performance.

I. KPIs Related to Customer Engagement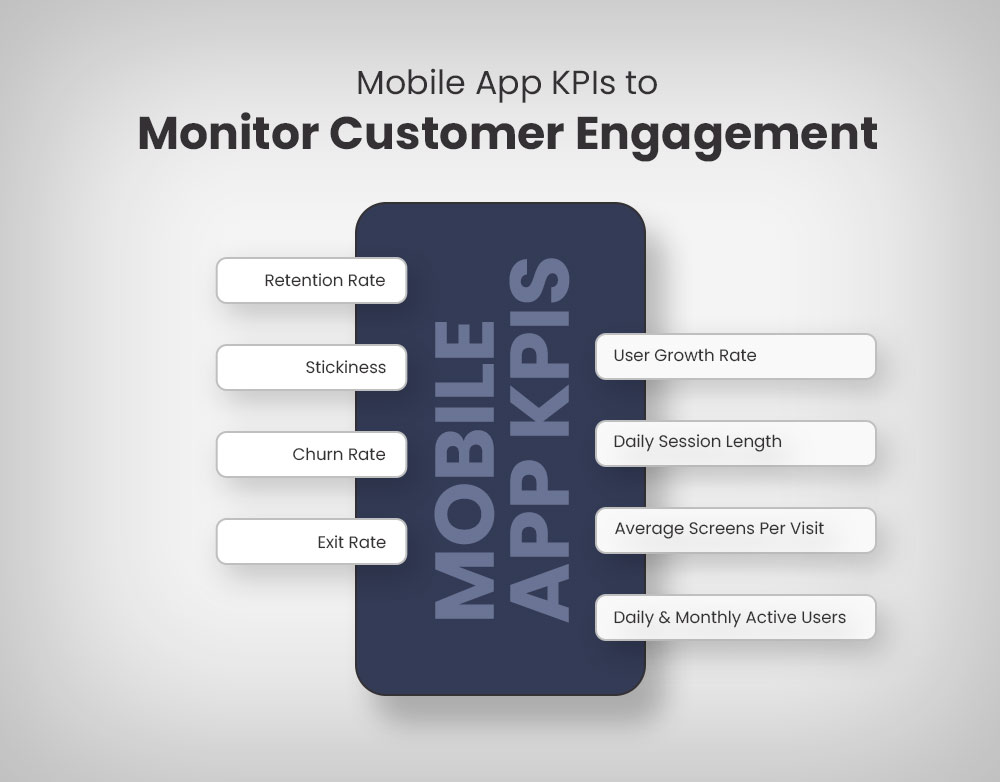 Mobile apps are built to reach customers and keep them engaged so your business can grow. So, monitoring customer engagement on your app is a necessity. Here, find the mobile app KPIs that can denote this:

1. Retention Rate

Customer retention rate is the number of buyers returning for repurchase after a certain time. A high customer retention rate is good as it hints at your app's potential to bring users back, leading to higher earnings.
Check out: Spice Up Your Customer Retention Strategy With Mobile Apps

2. Stickiness

Stickiness is the gluey element that is responsible for customer retention. If your app lacks this element, your customer retention rate will decrease. Stickiness can be fast speed, relevant notifications, good products, adequate support, a combination of all, or anything else.

3. Churn Rate

Churn rate is one of the most important mobile app KPIs that points out the time when an active user uninstalls the app or unsubscribes. The possible reasons behind a high churn rate can be a lack of relevance or update or slow speed.

4. Daily And Monthly Active Users

These two are the evergreen mobile app KPIs which indicate the number of active users daily and monthly. Both indicate growth – if the number is steady or coming downwards, you need to take action.

5. User Growth Rate

User growth rate is directly related to the number of active users – a certain growth is needed on an app, and if it is not growing, there is something wrong. Over time, merchants need to track user growth rate; however, the growth rate will be a bit low at the initial stages.

Grow your business remarkably with Shopify mobile apps from MageNative. See our offerings.
6. Daily Session Length Per Active User

It is another "old but gold" KPI that will never lose its relevance – session length per active user indicates how much time an active user spends on your app. The longer the session duration your app has, the stickier and more profitable you are.

7. Average Screens Per Visit

The screen indicates the app's unique pages, and the average screen per visit indicates the number of pages a user unfolds. The more screens a user hits, the better your app because it indicates its potential. The main reasons behind the higher number of screens are related products, app UX and UI, etc.

8. Exit Rate

Exit rate is a very important mobile app KPI yet often a very ignored one. Merchants pay more importance to bounce rate instead of exit rate, but they need to do the opposite. Merchants need to understand the same screen from where the users dropped more than calculating how many users dropped. Exit rate points out the screen where the users dropped. Once pointed out, the developers and designers need to work.
You might be interested in: A Complete Guide To Turn Your Shopify Store Into A Mobile App

II. KPIs Related to Acquisition and Revenue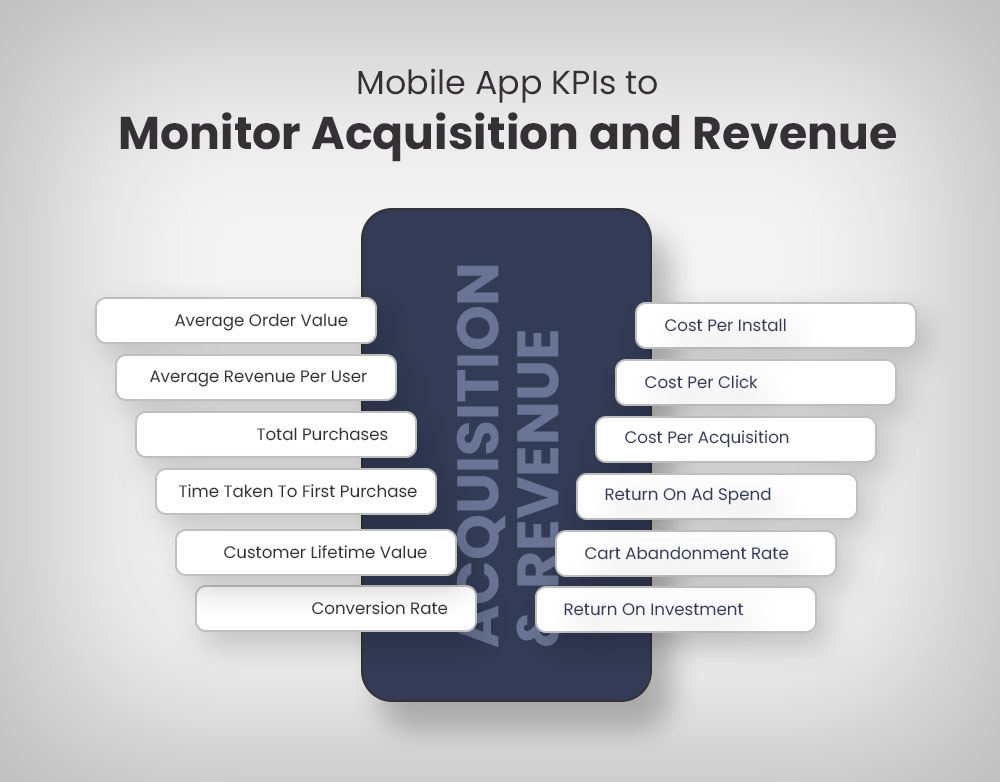 Customer engagement results in the purchase, and merchants will need some mobile app KPIs that can specify the revenue part. These mobile app KPIs are related to your earnings and spending so that you can understand your net profits. Here are the much-needed KPIs for this purpose.

1. Average Order Value

Average Order Value or AOV is the amount each user spends purchasing your app. The higher the value, the better for you.

2. Average Revenue Per User

Average Revenue Per User of ARPU is the value or amount you collect from each active user from in-app purchases, clicks, ad impressions, subscriptions, or any paid features. It is specifically how much your users spend on your app itself.

3. Total Purchases

It is a comparatively simple mobile app KPI that aims to determine the total amount your app earned at a certain time.

4. Time Taken To First Purchase

This mobile app KPI calculates the time each user spends making the first purchase on your app. This time starts from the installation and goes till the first purchase.

5. Customer Lifetime Value

Customer lifetime value or CLV is the net profit a customer provides over a specific period. It is a very important KPI to monitor as it hints at both engagement level and conversion rate altogether.

6. Conversion Rate

Conversion rate is another evergreen KPI that denotes the percentage of users who complete the conversion funnel journey. It starts from the awareness stage to the action stage. There are two types of conversion rates: Paid Conversion Rate (which comes from ads) and Organic Conversion Rate (which comes when users themselves find and use your app).

7. Cost Per Install

Cost per install measures the acquisition costs you took for each customer via paid ads. In other words, it tracks how much you spend making the users install your app.

8. Cost Per Click

Cost Per Click is much similar to cost per install, but with a difference – this mobile app KPI measures the amount you spend on paid promotions to get each click from customers.

9. Cost Per Acquisition

Cost Per Acquisition or CPA is the total investment you make to acquire a customer. It includes both CPC and CPI, along with other marketing costs.

10. Cart Abandonment Rate

This mobile app KPI is the percentage of the shoppers who started shopping by adding products to the cart; however, they abandoned the process without completing the transaction.

11. Return On Investment

Return On Investment or ROI dedicatedly measures how well an investment performed or what the investment gives in return.

12. Return On Ad Spend

Like ROI, Return On Ad Spends or ROAS breaks down how much of each dollar invested on an app is returned.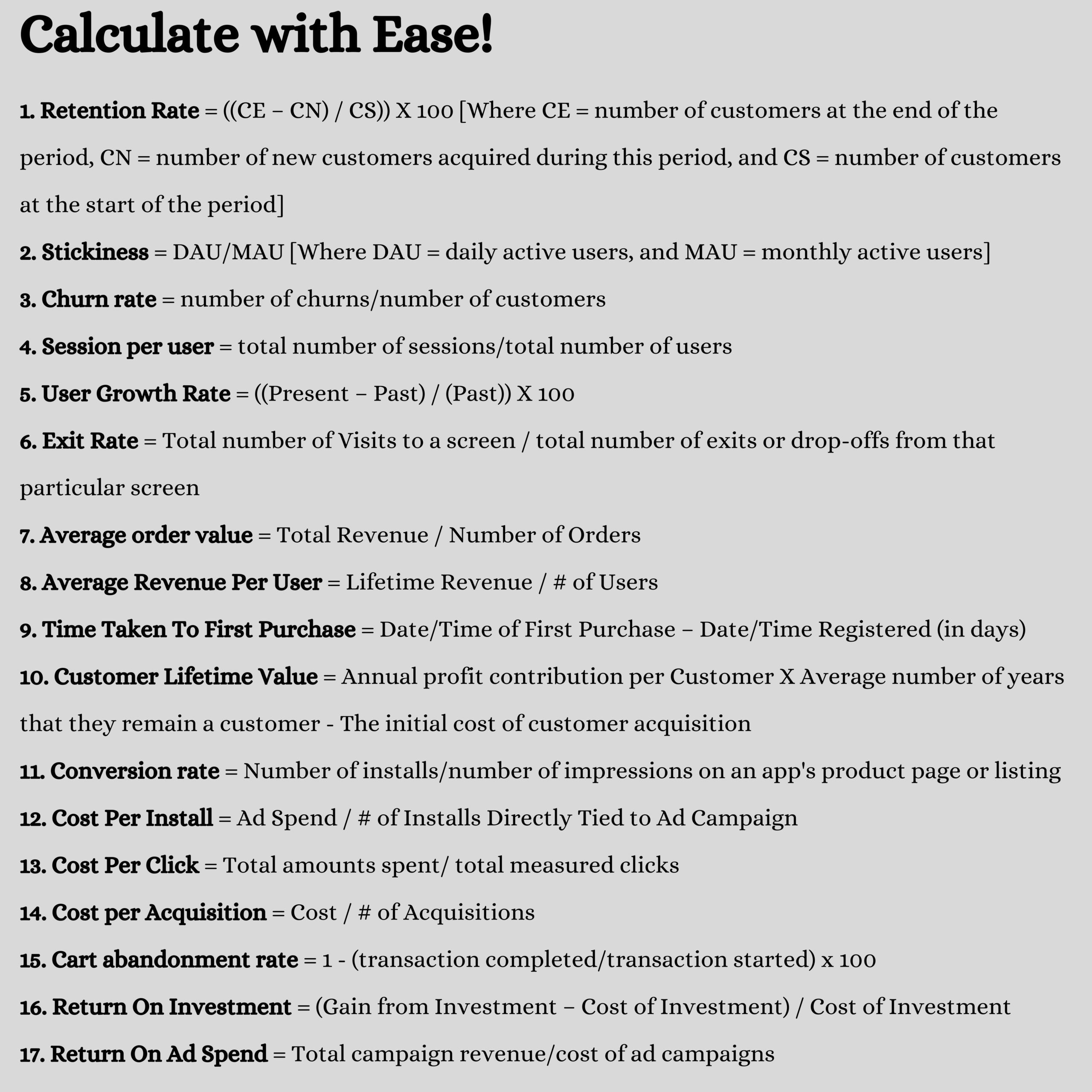 Also, read: Benefits of Shopify Mobile Apps – See What Your Business is Missing Out Without an App

III. KPIs Related to App's Dynamics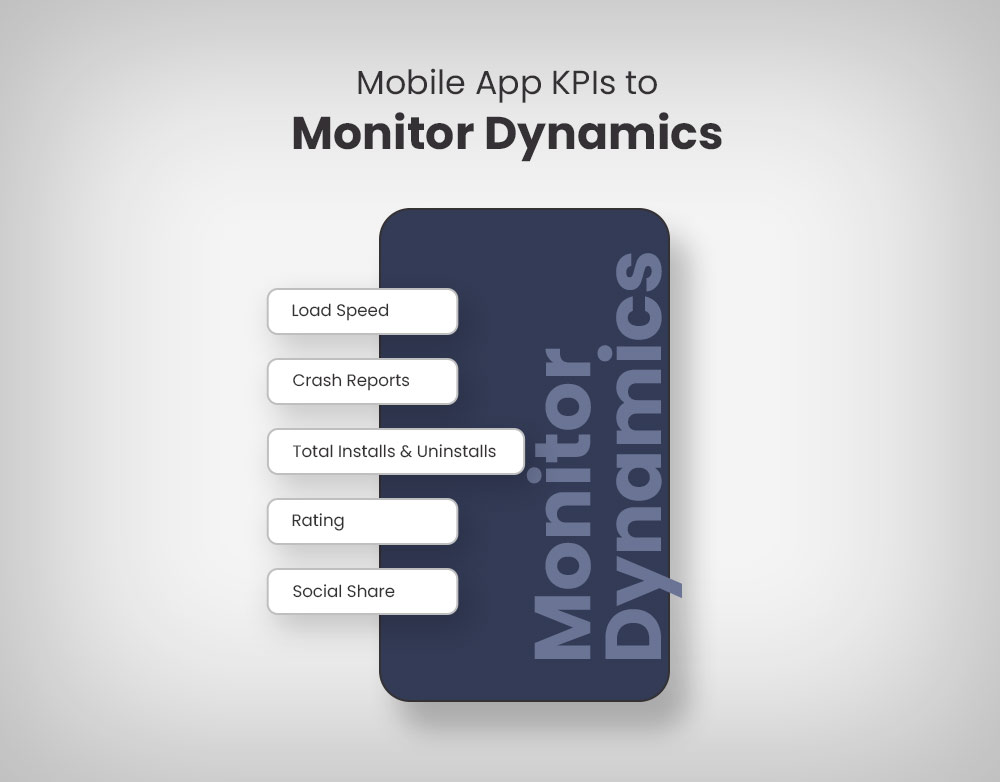 User engagement and revenue are dependent on app dynamics. Good dynamics keep users connected and lead them toward purchases. As a result, merchants need to invest less in paid marketing. On the other hand, poor dynamics cause cart abandonment and low traffic, thereby increasing your paid campaign costs. Here are some of the most important mobile app KPIs to track mobile app dynamics are:

1. Load Speed

App load speed indicates the time it takes to load after tapping. The shorter it is, the better results you can get. On the other hand, a longer mobile wait time means that you must take immediate action to avoid losses.

Now fast-loading Shopify mobile apps are at your fingertips. Find how it looks yourself:
2. Crash Reports

Crash report is an important mobile app KPI that calculates the time the app collapsed after installation. Here, fewer crashes indicate a good app.

3. Total Installs And Uninstalls

These are very simple yet important mobile app KPIs that denote how often your app is installed and uninstalled. Installations have to be higher than uninstalls to be in a profitable position.

4. Rating

Rating on PlayStore and AppStore cannot be neglected even though 100% of these ratings cannot be genuine. However, merchants from their end need to identify the genuine reviews and attempt to fix the glitches.

5. Social Share

A mobile app with good UX and UI has the possibility of future recommendations. Right now, social sharing is one of the easiest ways to recommend it to others. A high number of social shares will be a positive factor for your app.
Check out: How Are Shopify Mobile Apps Transforming The eCommerce Landscape?
What is the Ideal Time to Use Mobile App KPIs?

Well, there is nothing like the ideal time for using these KPIs – you can begin measuring app performance right from launching an app. However, you may not get remarkably positive results in the initial stages. But you need to take it positively and strategize your business so that it brings fruitful results in the long run.
Therefore, you must carefully analyze the results you obtain from these KPIs. So, do use these KPIs daily.

See how the experts of MageNative Helped AmorEarth to reach millions with the power of Shopify mobile app
Winding Up

These are the most important mobile app KPIs that cannot be ignored; however, hundreds of other KPIs exist. So, if you want a decent picture of your app's performance – these 25 KPIs will be sufficient for you. You must use other metrics for a more detailed overview of your app's performance.
No matter how advanced tech stack you have used in your mobile app, you cannot expect a steady performance from it throughout. There will be ups and downs, which you can track easily with mobile app KPIs. So, do not neglect these KPIs and check the results to improve your performance of your Shopify mobile app.

About Magenative
MageNative is a leading app building platform that facilitates app creation for business owners regardless of their knowledge of technical nuances involved. At MageNative, we convert ideas into scalable mobile apps instantly and most conveniently.
About The Author
Gaining knowledge by reading - Sharing knowledge through content
Reader| Forever Learner| Believer| Animal lover| Music is life| Linkin Park and Backstreet Boys fan| Experimental baker| Dessert Maker| A Noob Guitarist
Related Posts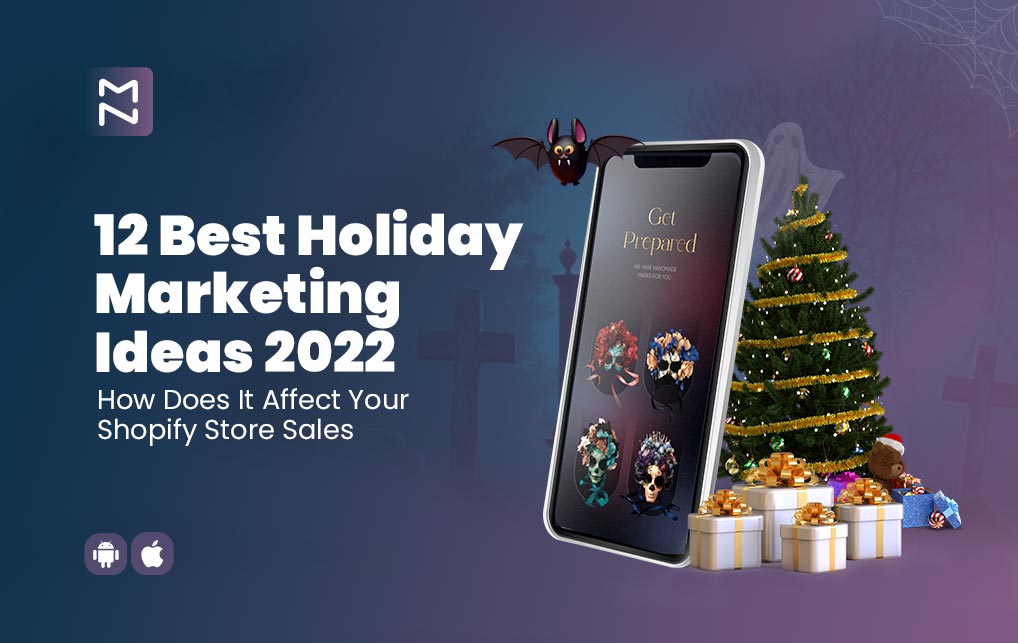 12 Step Holiday Marketing Guide To Boost Shopify Store Sales This Festive Season
The Holiday Season is coming and it's a perfect time…
Read article >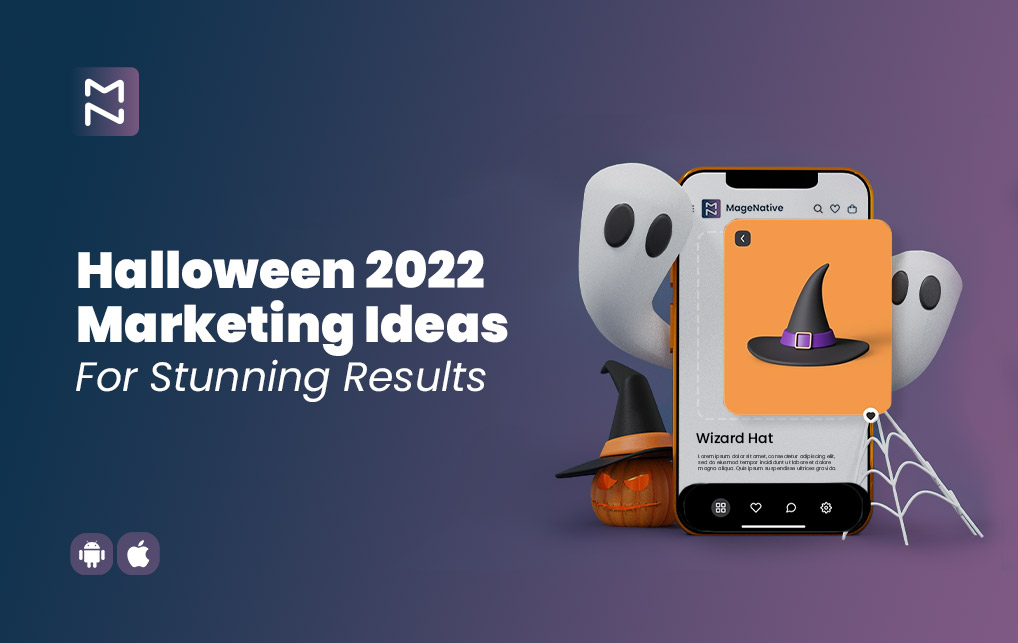 10 Spooky Halloween Marketing Ideas To Boost Sales On Your Shopify Mobile App 
The time of black cats, carved pumpkins, witches, spooky decors,…
Read article >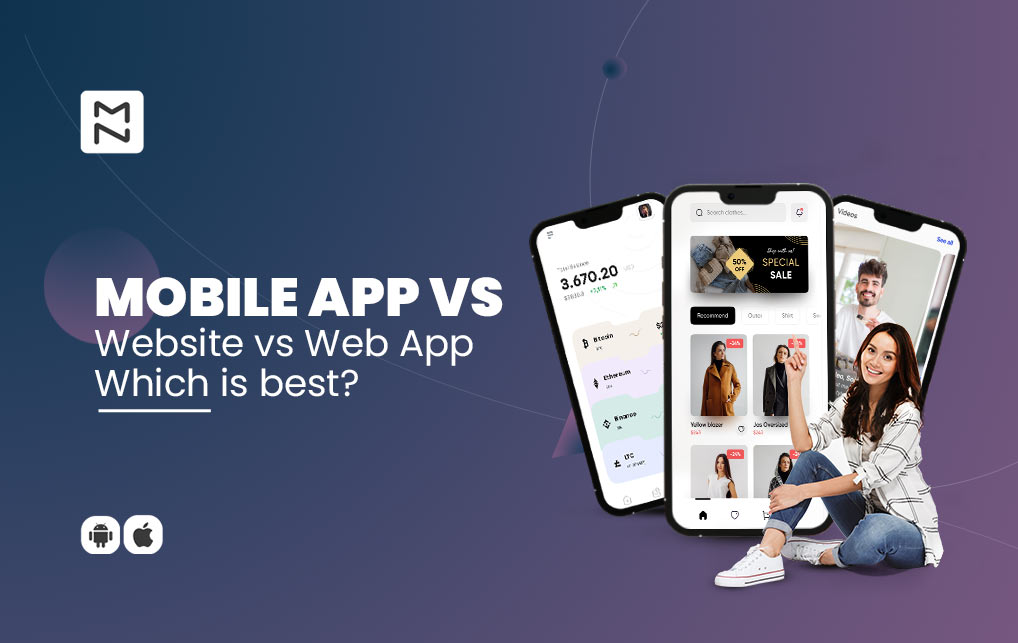 Mobile App Vs. Website Vs. Web App – Which is Better for Business?
Mobile app vs website vs web app – it is…
Read article >