Do I need a native mobile app or a responsive website for my business?
With more than 3.5 billion smartphone users today, it's no longer a question of whether you should adapt products for mobile devices but rather how to do it properly. For the past few years, there has been a huge buzz around the comparison of native mobile apps and responsive websites and which is better. With over 60% of web traffic coming from mobile devices, you cannot ignore it. It's a significant jump from 2016 to 2021 when the traffic share remained steady at roughly 50% for desktop and mobile users. With the continuous advancements in the technology field, it is bound to grow even further.
In today's scenario, it's out of the question whether your business needs a mobile app but whether a mobile app vs. a responsive website will serve your business better. At first glance, mobile websites and apps can look very similar, but in reality, they are very different mobile mediums. Let's look more deeply into the topic. Because actually, we are talking about two essential, connected, and still quite different things.
Deciding which medium serves your needs best depends on several factors, including target audiences, budget, and intent. To simplify this decision, we've broken down how each option impacts the user experience. Both responsive apps and native apps have their advantages and disadvantages, and it's essential to understand these in detail before committing to a particular development path. Let's dig deeper.
What Is A Mobile App?
Native apps are developed to run on a specific mobile operating system. They are created in a programming language for OS. For example, if you make a native app for iOS, you'd do the development in Swift. You'd create the app based on the guidelines proposed by Apple and go through the App Store review process before your app becomes available for users.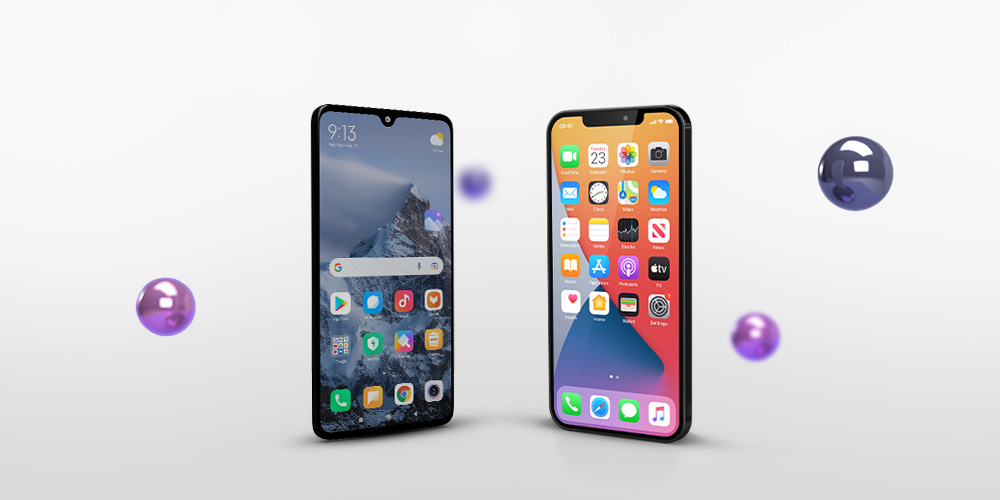 Depending on the operating system type, you need to download mobile applications from specific portals such as the App Store, Google Play Market, or other markets. Whereas responsive/mobile websites can be reached via browsers. Mobile apps offer smoother interactions and faster access to content. Several recent statistics support the convenience of using mobile apps. According to Flurry Analytics' 2016 survey measuring the time mobile users spend surfing the internet, 90% of users prefer using applications to mobile websites.
Another line of research by ComScore affirms that from 2013 to 2016, the amount of time mobile users spend surfing the web has grown more than 50%. Significantly, 90% of this growth relates to mobile applications. A well-designed mobile app will always stay on your client's device, and they will use it to complete daily activities. Mobile apps have unique user experiences that ensure the effectiveness of your application.
What Is A Responsive Website?
Like any other website, a responsive website is a way of accessing internet content through a browser. Responsive web refers to web designs that accommodate different screen sizes, so the content looks great on any screen size. Compared to regular websites, it's designed specifically for mobile devices and needs to be displayed more perfectly on desktops.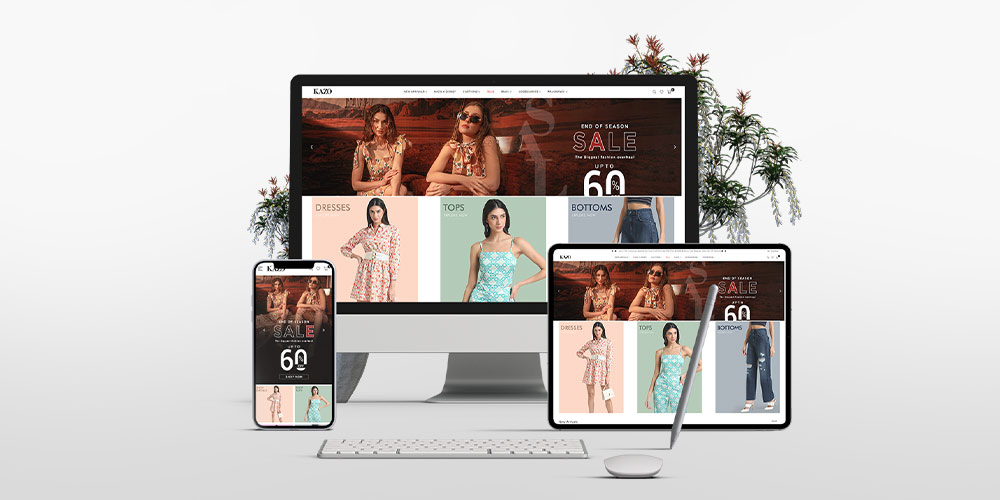 A broader picture of optimizing websites for multiple screens like mobiles, tablets, laptops, desktops, etc., is called a website with a responsive design. In a responsive website, HTML pages are linked to being viewed in browsers over the internet. Responsive websites are mainly developed to display all screen sizes correctly.
It works well with mobile-friendly websites and desktop versions and appropriately scales down for smartphones and tablets with touchscreen interfaces. Therefore a responsive web design goes perfectly with the mobile website just as much as a mobile device. Mobile or responsive websites work perfectly for implementing outreach strategies and supporting PR or marketing campaigns.
The most significant advantage of a responsive website is that there is only one version of the website. The website owner makes all the adjustments in a single place, regardless of the target device. In short, responsive design guarantees that your website is displayed correctly on every device.
Native App VS Responsive Website
Let us help you understand which is a better option for your business a native app or a responsive website.
1. Operation Speed
Mobile applications are much faster than mobile websites. Even a highly-optimized, well-groomed, responsive mobile website cannot match the speed of a mobile app. A successful business is about delivering the service as fast as possible today. A slight lag can cause massive losses, leading to customer discontent.
The sophisticated code frameworks used in mobile app development are faster than the scripts used for mobile website development. Thus, these features constitute mobile apps to gain an advantage over mobile websites.
2. Personalized Experience
Customers have more affinity for the personalized shopping experience. Being surrounded by relevant products and services makes it easier to decide. This is where mobile apps drive users more toward it when compared to responsive websites. Delivering filtered product deals and real-time recommendations excite every customer to build an emotional bond with the app. A responsive website lags way behind in providing a personalized experience to the customer.
3. Online And Offline Capacities
One of the most exciting advantages of mobile apps is offline accessibility. Unlike responsive websites that cannot run without an internet connection. Also, mobile apps can be accessed instantly with all their functionalities though. Keeping the relevant data within the device performs well online and offline modes. And this is the crucial factor that makes mobile apps stand out compared to responsive websites.
4. Utilize Device Features
Mobile apps can use the features of native devices seamlessly. It opens an excellent opportunity to engage with the users productively. For example, apps can ask permission to access the camera, location service, payment gateways, etc., to ease out the service. Also, mobile apps can leverage notification functionalities and security measures to provide quality service. Responsive websites are way behind in this scenario as they cannot utilize the device features as efficiently as a mobile app.
Stay ahead of the competition and 4X your sales with a native mobile app. Opt for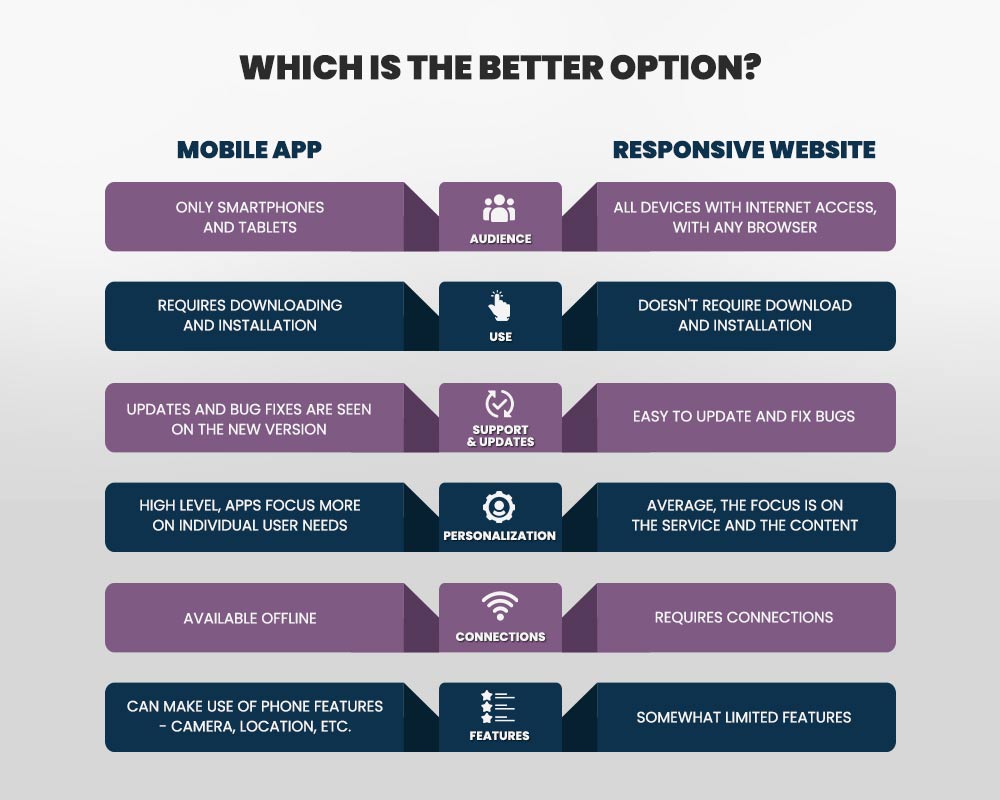 5. Instant Updates And Notifications
This is one of the most compelling reasons that inspire eCommerce shops to build a native mobile app. Push notification is a great way to drive users into customers. A responsive website has nothing to offer that can compete with this feature. Regardless of a user's interest, this facility helps keep the users updated about the deals.
In-app notification is the next fantastic possibility to engage customers. It keeps updating the users about new deals and upcoming sale seasons.
6. Branding Possibilities
An app serves as a brand ambassador for the company. It has unlimited possibilities to engage customers in different dimensions. From the design part to the communication strategy, apps can help improve brand recognition. Providing the exemplary service your customers are looking for and engaging them frequently keeps your presence noticed. In contrast, a responsive website has limited connection with its customers.
7. Affordability And Productivity
Mobile apps can reduce costs with assured productivity, as apps can connect vendors and customers through a single direct channel, which is impossible through a responsive website. A native mobile app also reduces extra marketing expenses. Further, they can communicate directly through applications, another advantage that is not there with a responsive website. In the long term, it results in enhanced productivity. With a mobile app, your customers can become your best social media marketer by sharing the offers on their walls. This accounts for a significant reduction in your branding and marketing expenses. This huge benefit is not there in the responsive website.
8. Enhanced User Interaction
Customers are fond of immersive experiences today, and mobile apps are the best solution to provide such a joyful shopping experience to their customers right from their comfort. With the exclusive user interface, mobile apps can leverage their great potential to engage users in multiple ways. A responsive website cannot provide the user experience that an app can give. An immersive experience engages a customer.
9. Advanced Optimization Possibility
The mobile application provides a more dynamic competitive advantage over Google ranking guidelines. Optimizing the in-app content and elements with better user experience helps you rank both the app and website in SEO. Plus, optimizing the applications in app stores with the right keywords and better SEO tricks improves your chance of reaching the right customers.
10. Resizable Website As Per Any Device
A responsive design makes the website fit the screen sizes of disparate devices, like laptops, desktops, mobile phones, and others. In short, you get a fantastic feature of automatically adjusting all website visuals so that it needs no extra effort to define designing codes for different devices.
Conclusion
Which Is The Better Option?
Ideally, you should have both. If we go by the statistics, the numbers do favor a native mobile app. The latest report from Sensor Tower suggests that app installs and consumer spending on mobile apps grew significantly from 2020 and reached a staggering $133 billion worldwide across the Google Play and iOS App Store. Initially, this growth was driven by COVID-19 and its impact on consumer behavior; this stat is up 20% from 2020 and is set to rise further in the future.
Your business objective can better tell you what you need in the first place. If your goal is to offer a mobile-friendly experience to as many people as possible, then a mobile website would suit you best.
However, a native mobile app is better if you want to interact, engage, and communicate with your customers to drive customer loyalty.
In many cases, you may need both a mobile website and a mobile app. If done correctly, both can be strategic and valuable choices. Regarding your brand's mobile strategy, it should not be a question of a mobile app vs. a mobile website but a two-pronged approach.
What matters the most is satisfying your users' needs. Carefully specify your business goals and find the right way (or ways) to achieve these goals using a responsive web app, native apps, or a combination of both.
It depends on your target audience and their preferences. The statistics today favor mobile apps over mobile websites. However, they are taking a generic audience that needs to be more accurate for your business. For a more informed decision, you should understand the needs and preferences of your users.
About MageNative
MageNative is a leading app-building platform that facilitates app creation for business owners regardless of their knowledge of the technical nuances involved. At MageNative, we convert ideas into scalable mobile apps instantly and conveniently.
Check out the most successful Case studies of MageNative.
About The Author
A content marketing professional at Magenative, An app development company providing solutions on different app development platforms including Shopify , Magento and Woocommerce.
Related Posts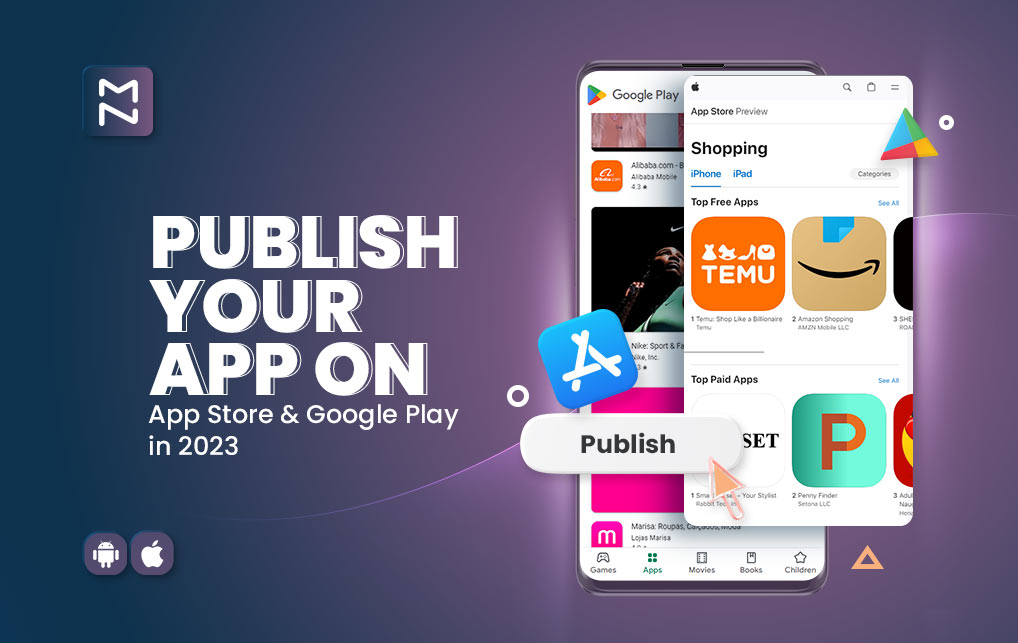 How To Publish Your App On Apple App Store And Google Play Store In 2024?
Objective: In this article, we provide you with an in-depth…
Read article >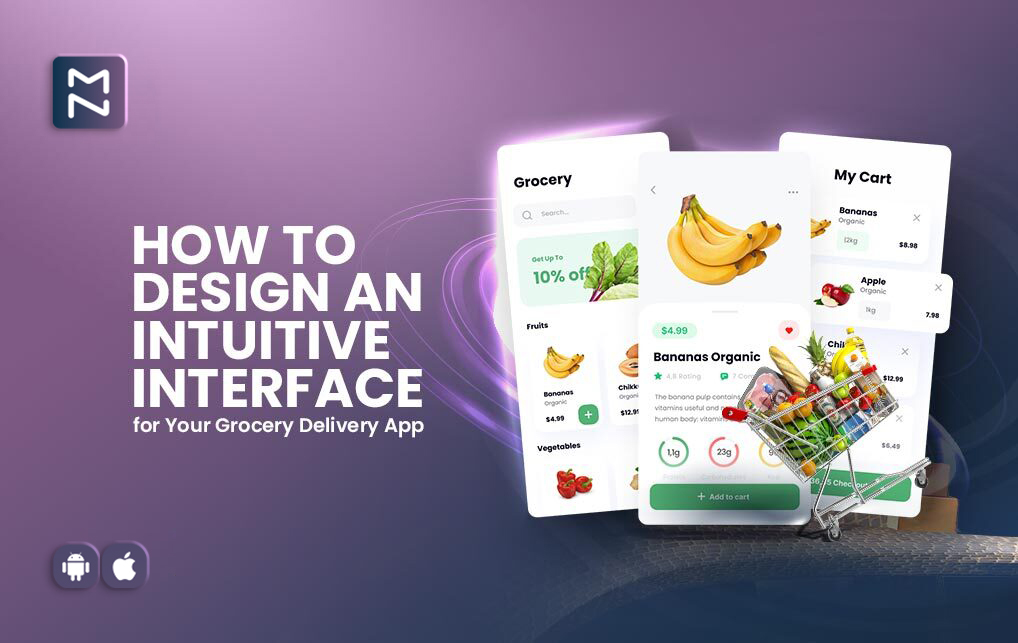 How To Create A Winning Grocery App Design? Best Practices To Know
In today's times, you cannot deny that mobile apps have…
Read article >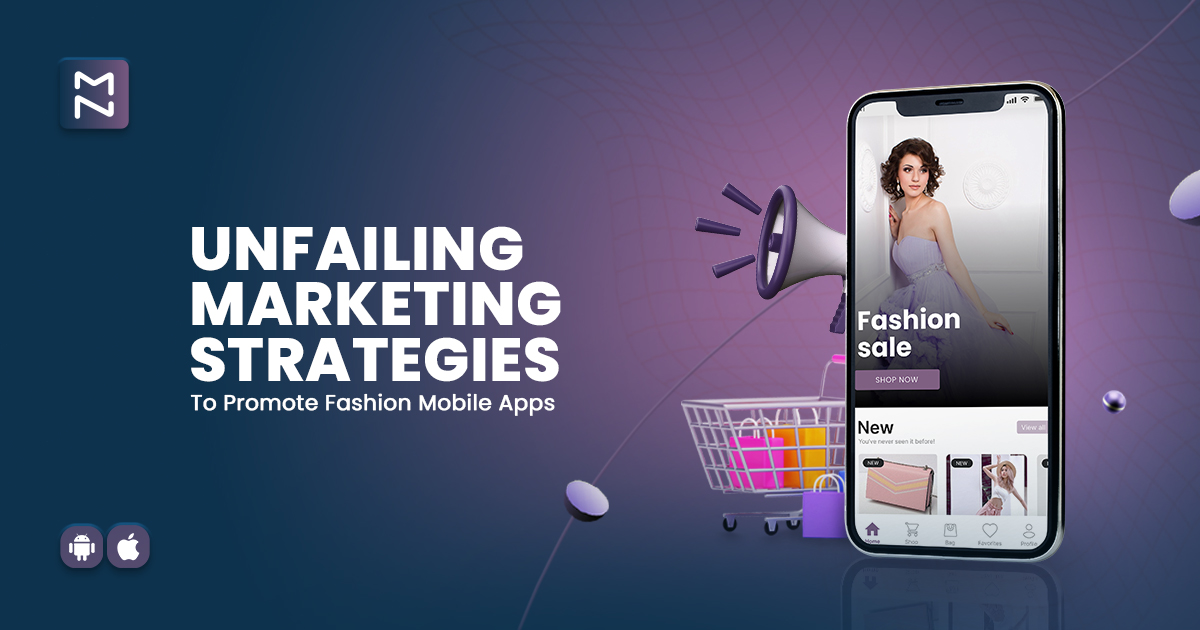 10+ Marketing Strategies for Your Fashion Mobile App
Are you into the fashion industry? Well, pat your back…
Read article >