People often think offline app marketing is ineffective or irrelevant. But the reality is far from this. There might be a giant leap in online marketing with smartphones and the internet taking over our lives. However, a good marketing strategy still consists of a good combination of online and offline marketing.
As per CNBC, half of all global advertising dollars were spent online in 2020. This indicates that the spending on offline platforms, such as TV, radio, print ads, billboards, etc., still accounts for around 50% of the global ad spending.
While offline app marketing might seem like a thing of the past, big brands are getting creative with how they do offline marketing.
Offline Resources Still Have Huge Significance
In 2018, Nielsen found that Americans spent 50% of the day (almost 11 hours) interacting with the media. These 11 hours include over four hours on live TV, 36 minutes on DVR, and around two hours on the radio. Overall, this total time makes up for almost seven hours of media with minor internet usage.
Let's First Get An App
Let us first tell you how to make an app on a budget. Don't worry; your quality won't be hampered. Once we finish making an app, we'll discuss promoting it offline.
You can build premium Android and iOS apps on the go with MageNative. It is an entirely no-coding Mobile App Builder, which is super user-friendly. Once you are all set, you can start promoting your app online and offline.
What Is Offline Marketing?
Any advertising or promotional practice that uses traditional and offline media falls under offline app marketing.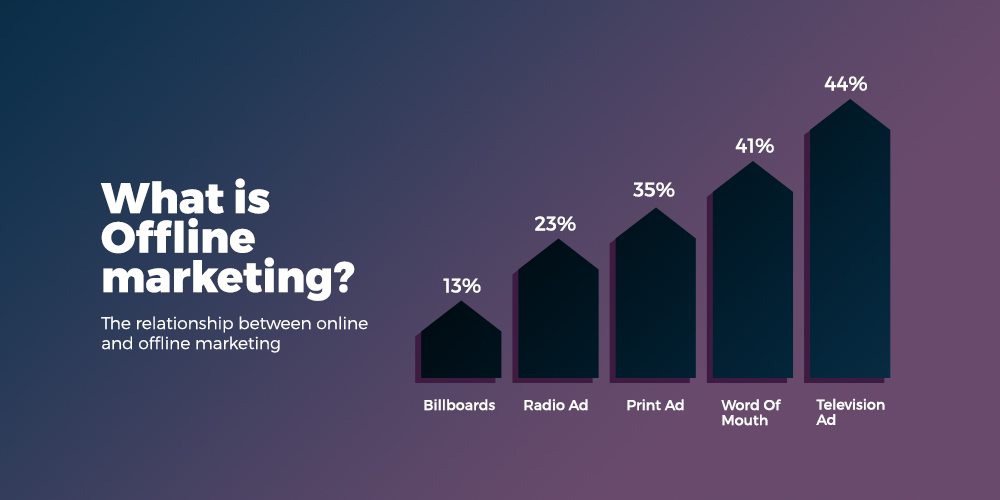 For brand promotion, traditional channels and platforms like television, radio, newspapers, posters, banners, graffiti, billboards, outdoor advertising tools, event sponsorships, etc., are known as offline marketing.
Brands are still investing in making suitable TV ads and creating catchy billboards. Offline marketing is still relevant and vital for any brand looking for a wholesome solution.
Who Can Opt For Offline Marketing?
Any brand can use offline marketing, however big or small. However, the strategies and platforms may differ depending on the brand's scope, scale, and goals.
For example, offline app marketing can be used by:
Large-Scale Businesses And Enterprises:
Target, GoDaddy, Burger King, etc., are some of the big brands that continue to leverage offline marketing platforms. If you have the budget and means, you can go for putting up TV ads, billboards, etc.
Medium-Sized Businesses And Enterprises:
Such companies often operate regionally, and getting a hold of the local market can become more manageable by using offline means such as organizing local events, publishing ads in newspapers, or using radio broadcasts, etc.
Small-Scale Mom & Pop Businesses:
Home-grown or small brick-and-mortar stores can extensively use offline marketing strategies to promote their website or app. Small-scale restaurants, salons, florist stores, etc., can paste QR codes in their stores and ask users to scan and get the app download links.
Offline Tools Support Online Marketing
It's a big reason to opt for offline app marketing. Ensuring your customers a multi-channel marketing, communication, and promotional experience will help you immensely.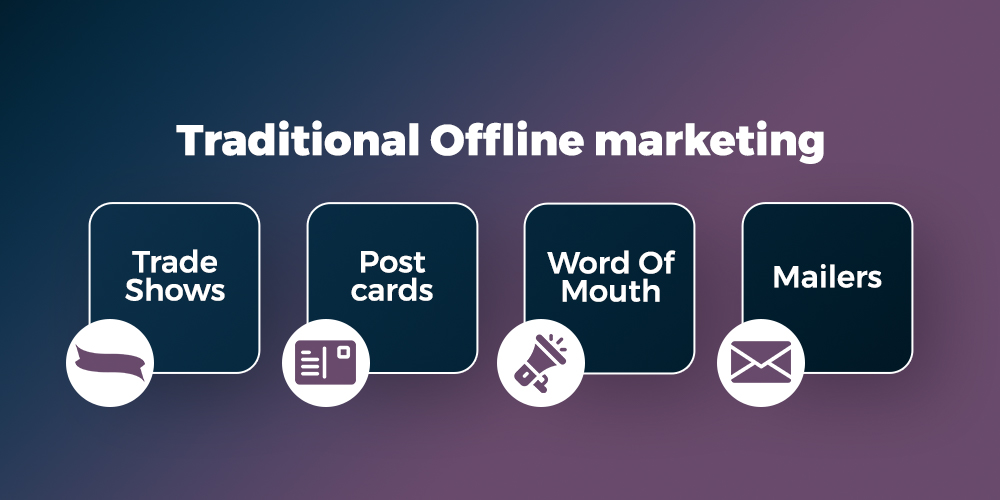 It will boost your online initiatives and maximize your efforts to get organic and genuine traffic diverted to your stores. The benefit of offline app marketing is it will not attract bots, thereby boosting conversions and sales.
Suitable For Testing A Regional Market
If you want to gain the trust of a local audience, merely depending on online mediums can take time and effort. Therefore, you can harness the power of in-person outreach to make the most of your localization initiatives.
Organize seminars, events, walk-in sales, concerts, etc., for your potential clients and give the local audience a chance to connect with you personally.
Online Mediums Help Connect Offline Customers
Offline promotions are suitable for a regional market and connecting with any audience to your online resources.
The shift from physical to digital is still ongoing, and many of the population still utilize all the benefits of online resources.
Get Our 30 Days Free App Trial
There Is No Match To Human Touch
Whatever you do, the human touch is unmatchable. This is one of the most substantial reasons you must opt for offline app marketing in whichever way possible. Nowadays, there is an abundance of advanced tools and software that can connect you with your target audience; even in real-time, they still need to match the human touch.
Your brand image and authority will significantly boost when you interact with your audience on a personal level. It will help you gain better insights into their behavior, earn their trust and confidence, and connect with them better.
How Can Offline App Marketing Help Your Business?
Now, before you say – who promotes their app offline in the 21st century, let us tell you that even today, thousands of brands across the globe rely on traditional advertising techniques.
These techniques may vary from pamphlets, cold calls, merchandise, billboards, radio, print, and events to other conventional modes of marketing where you can promote your product face-to-face.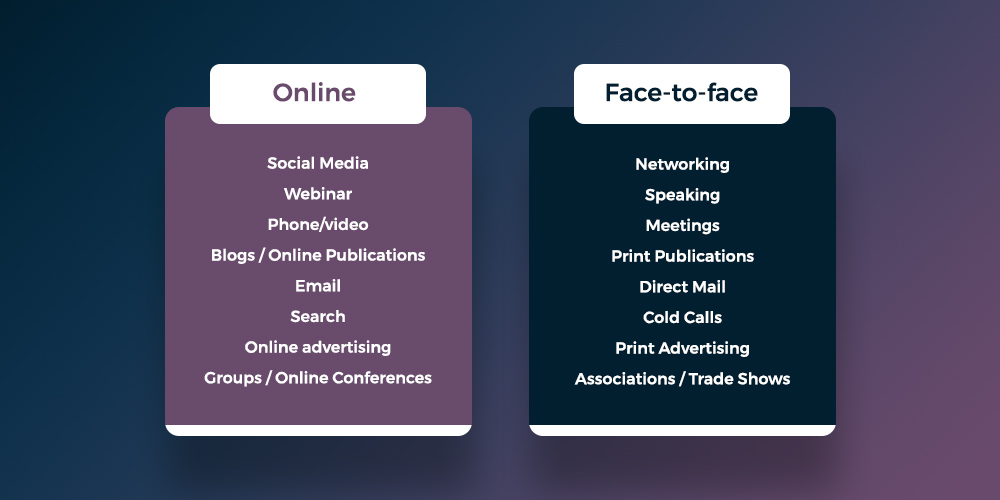 Offline marketing is still significant for gaining 360-degree exposure for your website, app, or overall brand. Indeed effective marketing strategies tend to combine both offline and online initiatives to create a well-rounded, multi-faceted approach.
The two can complement each other and elevate your chances of success, growth, and expansion. We decided to put down our phones and go out, trying to find the top ways to promote our app offline.
Let us dive a little deeper and understand all such methods to promote your app offline.
1. Press Release
Print media has always been a great way to promote brands. Create a well-crafted press release for your app and give it to local newspapers. Write an impressive storyline for your app that delivers a solid message to the audience. Ensure the news is newsworthy, evoking curiosity about your app. More importantly, it should create a positive impression of your brand among your target audience.
Ensure your brand is newsworthy and create positive relations with the press members. Leaving a good impression is vital for your brand promotion. Ensure that the press members are happy as they are the ones who will spread, hopefully, positive reflections on your brand to the masses.
You can target local newspapers and magazines and spread the word about any event you are organizing related to your app or directly promote your app through advertisement.
2. Distribute Merchandise
Create an eye-catchy logo(if you haven't already) for your app/brand that will grab eyeballs instantly. Ensure that the logo is minimalistic but resonates well with the buyers. Add the logo to valuable items like key chains, pens, bottles, etc. Give them as freebies to your target audience.
You can target areas such as colleges, tech conferences, and fairs to distribute them. Though this offline app marketing strategy doesn't come cheap, it's well worth the investment as everyone loves freebies, and your app's awareness will multiply exponentially through word of mouth.
Want a cheap way to create a buzz surrounding your app? Create cool and eye-catching stickers that will draw the attention of users. Once you have your ideal design, it's time to go local and use them in places your target audience frequents the most.
3. Place Billboards At Strategic Locations
Placing billboards in the city center can generate a massive buzz around your app. Remember how the BBC employed a billboard to promote their TV series Dracula? They cleverly used shadows and stakes to see the count emerge as a haunting ghost. Similarly, a creative billboard at a strategic location will make your app an overnight sensation.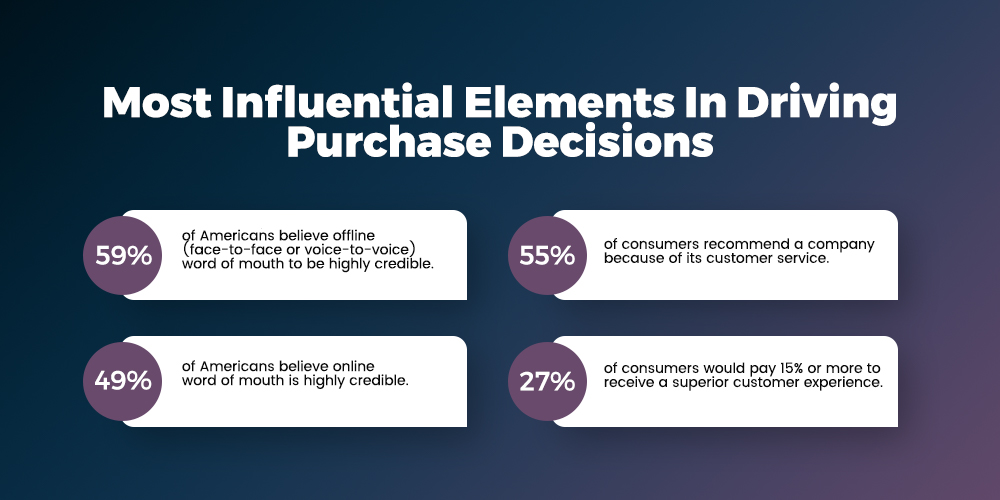 4. Make Cold Calls
Yes, cold calling is still very much alive. Here are the steps:
Make a list of potential leads.

Establish a cold-calling strategy.

Get cold calling software to analyze the call patterns.

Tailor the conversation to meet the needs of each customer based on the inputs you get from the software.

Although it is more of a sales move, cold calling helps your app quickly reach the intended target audience.
Phone calls are a private mode of contacting a lead private than emails and demand an instant response – which can be both good and bad.
Cold calls are great for reaching out to potential marketing partners about collaboration opportunities, like hosting a webinar or producing content together.
Ensure you address the recipient by name and are confident about why you are reaching out to them.
5. Business Cards
If you need business cards for your app, consider making one soon. They are great for conferences and group meetings. There are countless sites online for designing and customizing your business cards. Get help from them.
Use QR codes in your business cards to redirect your audience to your app's download site. QR codes are no longer considered a novelty and are used almost everywhere. And creating one is pretty easy, as several QR code generator sites are available online.
It will be helpful if you remain consistent with your branding, as business cards are an extension of your brand. You can get customized business cards from sites like Printvenue and Vistaprint. Choose a unique design that reflects your values and creativity and sets your brand apart.
Ensure everyone has their card to give away, as you never know when to meet a prospective client.
6. Organize A Community Event
If your app is connected to a local community, then a promotional event would greatly benefit you in reaching your audience. Focus on common gathering spots such as shopping malls, parks, local bars, or any busy corner in your area.
Create a theme and decorate your event to match the theme of your app. Introduce elements such as lucky draws and coupons in the possibility of interacting with your audience and keeping them hooked.
Getting your name out there is a great way to get community involvement. Our first thought may be sponsoring a nonprofit, but you can also promote volunteer work in your company.
Consider attending trade shows where you can network with other industry leaders and prospective buyers. Trade shows can provide an excellent opportunity to put the most effective offline app marketing strategies into practice. In addition to in-person networking, you can also pass out print materials and get the chance to be a featured speaker.
Both approaches can bring your marketing full circle by increasing your firm's visibility and bringing more attention to your online brand.
Quick Tips For Effective Community Engagement:
Involve your employees in deciding on which organizations or initiatives you'll support

Go beyond sponsorships and donations by holding events and developing service projects.

Carefully consider which organizations and services you provide to ensure they align with your company values.
Wrapping Up
Delivering a human touch is one of the prime reasons you should include an offline app marketing strategy. Communicating with your audience personally and allowing them to do so can dramatically affect your app downloads.
And if you still need to create your app, we are here to help. We are a leading mobile app builder catering to a wide range of global brands. You can try MageNative free for 30-days.
MageNative Mobile App Builder for Shopify
You can create, customize, and publish premium iOS and Android apps without coding expertise. Build apps as efficiently as possible and launch them to connect with mobile-friendly users.
The techniques given above, combined with online strategies, will help you get maximum exposure for your brand, which will help in promoting and popularizing your app.
If you promote your app among potential audiences, then it will take your business to new heights. That was all about offline app marketing and promotions. You can combine online and offline resources to build robust and holistic promotional campaigns for your brand.
About The Author
A content marketing professional at Magenative, An app development company providing solutions on different app development platforms including Shopify , Magento and Woocommerce.
Related Posts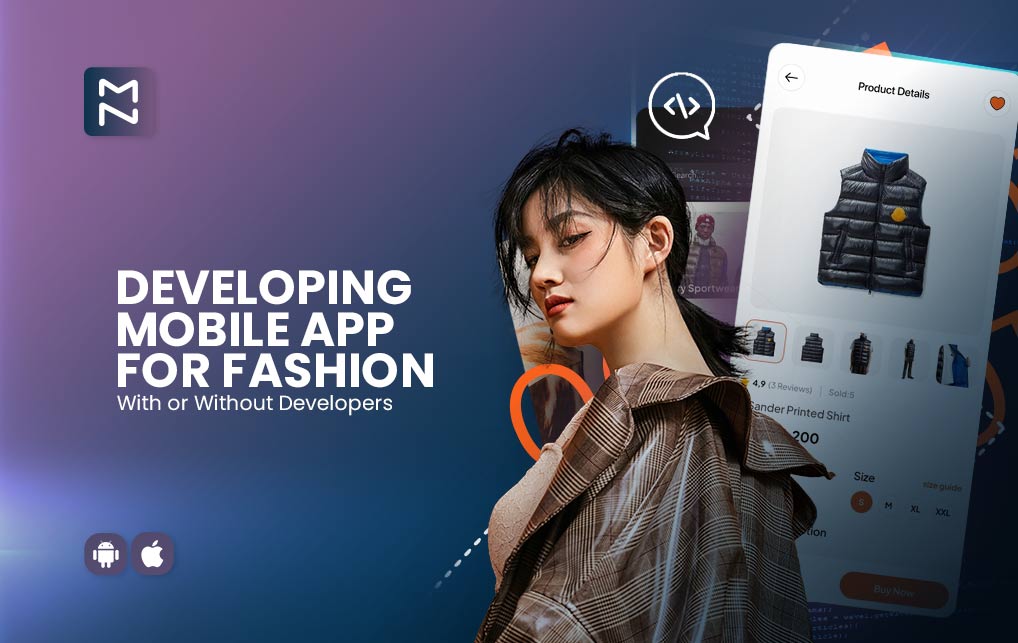 Fashion App Development: How Can You Do It? [With Cost & Time Analysis]
For fashion lovers, online shopping and mobile app purchases are…
Read article >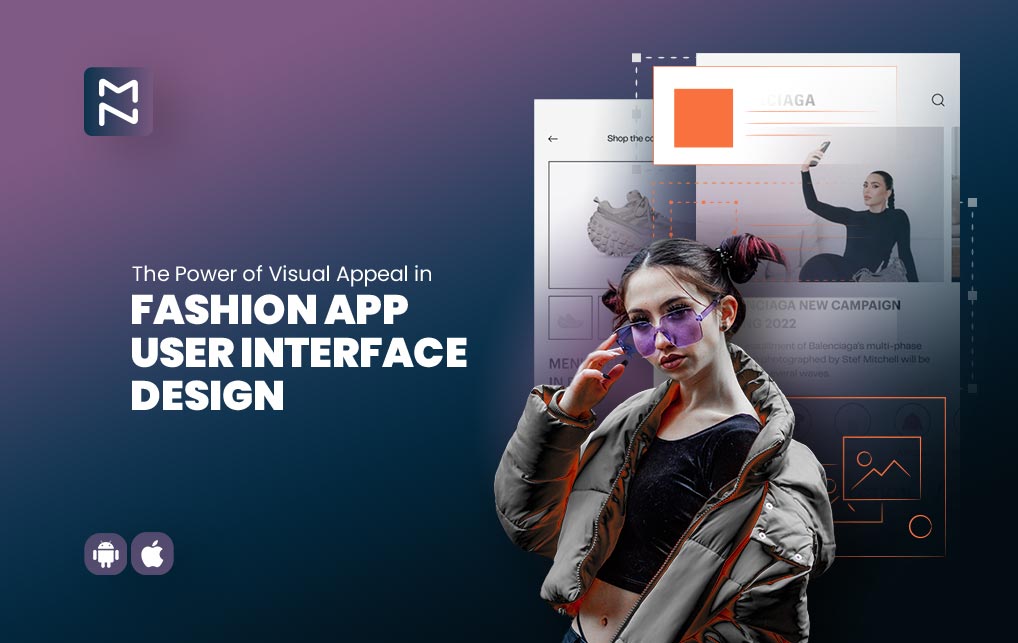 The Importance of UI/UX in Fashion Mobile App
You cannot deny the fact that UI UX in fashion…
Read article >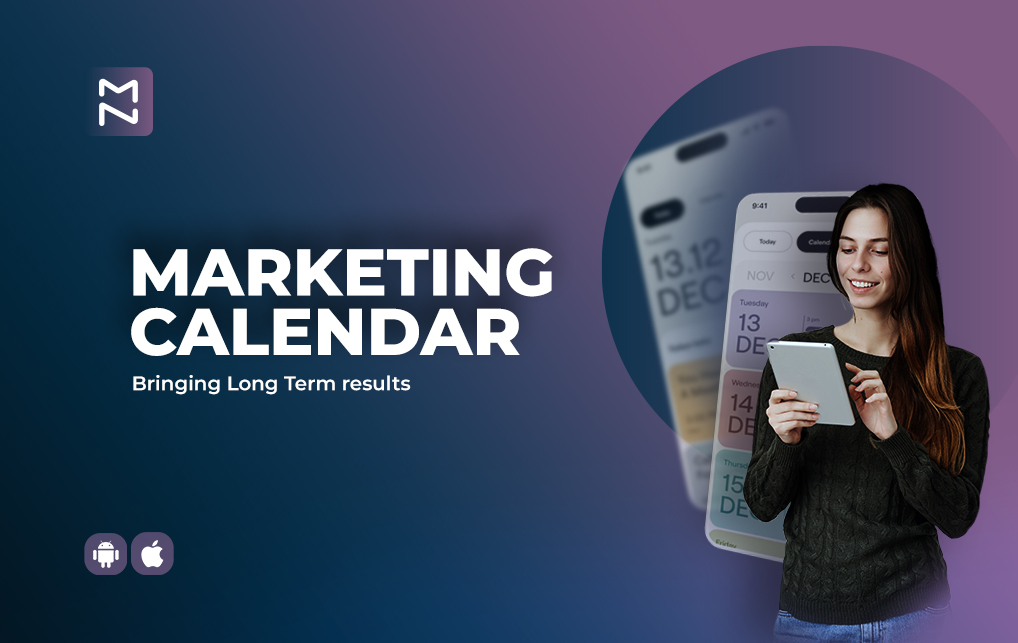 How To Make A Marketing Calendar That Brings Results? 
Marketing is undoubtedly an essential part of any business in…
Read article >