Shopify has been an eCommerce buzzword these past 2-to 3 quarters because of its remarkable growth amid the most problematic years for the retail economy. With millions of businesses moving to eCommerce as contactless shopping slowed down the traditional retail, Shopify turned into a popular eCommerce platform with its exceptionally different and simple-to-utilize offerings. Shopify mobile apps offer incredible features that give shoppers an enhanced shopping experience.As Shopify is a platform specifically crafted for eCommerce , it helps online businesses flourish better and gives online sellers tools that make their tasks easier and help them thrive. Moreover, it enables businesses to give their customers an enhanced shopping experience by providing them with amazing tools like augmented reality, social login, etc.
What Is Shopify?
Shopify is a SAAS(Software As A Service) platform that offers businesses online shopping solutions. It enables businesses to set up an online store, turn them into appealing mobile apps, and sell items online effortlessly. Different pricing plans and several features make it suitable for every kind and size of business. Startups to big businesses can benefit by utilizing Shopify as their eCommerce platform. There are a lot of plugins and integrations to enhance this software scale per business requirements.
Why Is Shopify The Future Of eCommerce ?
The global eCommerce sector is anticipated to grow by $11 trillion between 2021 to 2025. As the businesses came online during the pandemic outbreak, the global trend toward digitization has fled forward at lightning speed.
Even when things began to open after the pandemic, eCommerce growth continued to rise. And the global ecommerce sales are anticipated to reach $5 trillion in 2022 and $6 trillion by 2024.
So, businesses are growing at an unprecedented rate and need a robust infrastructure to support this remarkable growth. Currently shopify eCommerce stores and apps provides a huge competitive advantage to the eCommerce sector. The most important factor which makes it outstanding and helps standout among other brands is its adaptability with all Ecommerce business models.
Significant Prospects That Drive Shopify's Future Growth
Numerous available factors act as a driving force for the growth of Shopify.
Global Growth
Although Shopify has operations in 175 countries across the globe, it might be astonishing to know that most of its sales are generated from North America. This company is striving hard to expand its global operations and reach as well as provide localized tools for global retailers. Currently, the platform is available in 20 distinct languages. Shoppers across the globe are increasing exponentially, taking their business to the Shopify platform.
Shopify Fulfillment Network
Shopify has recently launched a Shopify fulfillment network which can be used to fulfill orders and store your inventory. SFN helps you deliver your orders directly to the consumer whenever you receive an order. Moreover, it helps you manage business data, including inventory levels, customer data, and shipment tracking. So the future of the fulfillment network is bright. Millions of online retailers have expressed their desire to be a part of this program.
Shopify Is Making eCommerce Accessible To Everyone
Shopify's all-in-one eCommerce platform is devised in a way to help online businesses set up their online stores and enable sellers to sell directly to their shoppers globally. Shopify offers every possible way to retailers to expand their Ecommerce. It allows retailers to sell on social media, in-store, online, or even on the go by offering end-to-end services from billing to shipping, thus making the platform accessible to every business and consumer.
Why Is There A Brisk Shift From eCommerce Stores To Shopify Mobile Apps?
If you are an online business owner you must be aware of the fact that simply having an online store is not enough to survive and thrive in the market. But In this growing digital environment, you need to offer something outstanding and unique to your shoppers. Over the last few years, mobile apps have witnessed a crucial role in building relationships between customers and businesses. In fact, eCommerce mobile apps are well known for knowing their shoppers better. Mobile applications offer an easy path for business owners to reach a larger audience base and help shoppers have a better customer experience.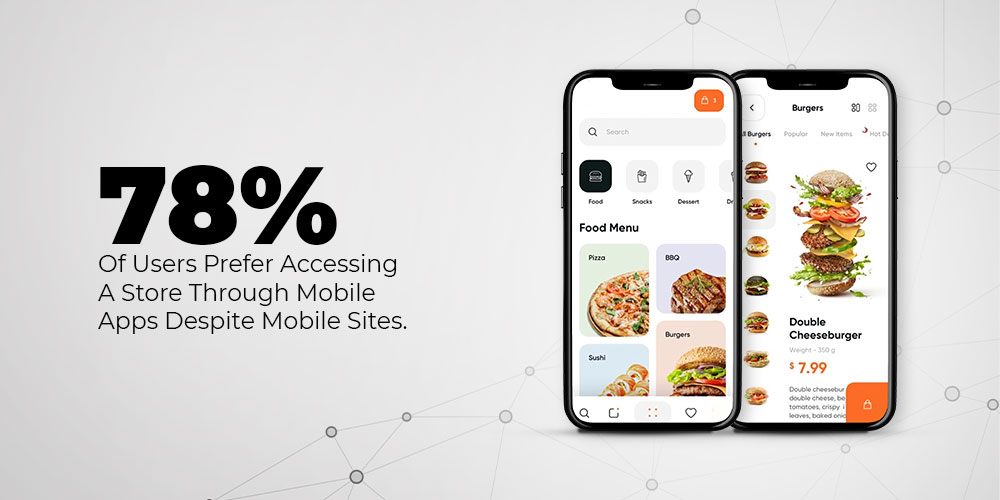 So turning an online store into a fascinating Shopify mobile app will act as a catalyst for your business. It helps you in numerous ways in building a brand and reaching millions of potential customers.
Increased Brand Recognition
One key reason for picking an eCommerce app is increased brand visibility. Utilizing a mobile platform for eCommerce lets the brands easily connect with their consumers as people nowadays spend most of their time on mobile devices such as smartphones or tablets. And in search of an enhanced user experience, shoppers prefer to download mobile apps.
Enhanced Marketing Communications
With mobile devices, shoppers stay connected with the brand 24×7. Mobile apps empower brands to deliver an engaging and enhanced user experience. These applications have brought brands the potential of real-time communication. From responding to normal queries to assisting them with urgent support, building mobile applications enables brands to connect with their customers quickly and efficiently.
Enhanced User experience
By keeping the audience's preferences in mind, mobile apps are created and developed to please shoppers. From appealing UX design to fast loading speed, mobile apps are the perfect solution for an enhanced user experience. Its captivating UX design lets you acquire maximum clients, and interactive features keep them stuck to the app.
Higher conversion rates
Mobile phone users view 4.2x more items per session using mobile apps compared to mobile responsive sites. This results in 3x more conversion rates for mobile apps than mobile responsive sites. So these stats clearly show that users are more inclined toward mobile apps, and thus apps are a great tool for increased conversion rates.
Increased loyal customer base
The site delivers the same generalized content to all visitors, no matter who is visiting. This makes the same experience for all users, making it irrelevant to a large part of the audience. But in the case of mobile apps, it sets preferences and offers a relevant and personalized experience for each segment of its users. This level of personalization builds a strong connection between the brands and consumers, thus helping increase brand loyalty.
Offer Personalized Shopping Experience To Customers
Shoppers love personalized shopping experiences. Being surrounded by relevant products and services makes it easier to decide. Here is where Mobile apps attract customers more towards it. Offering filtered product deals and recommendations excite shoppers to build an emotional connection with the brand.
Mobile apps provide customer-appropriate content and a personalized experience. Analyzing users' past purchase behaviors, preferences, locations, and interest apps can tailor a pleasant consumer experience. Further, the mobile app offers personalization provisions for the consumers to set their preferences.
Read Also : Success Story: How MageNative Helped AmorEarth Reach Millions By Using Shopify Mobile App
Increase Retention Rates
Mobile applications are fast, secure, and interactive, thus helping acquire more visitors and keep them stuck to the app. The enhanced and seamless user experience offered by mobile applications retains users to the app for a long time, thus increasing its retention rates.
Why Does Your Shopify Store Need A Mobile App?
As discussed in the blog above, Shopify is among the top eCommerce platforms with more than 1 million users across the globe. It offers an appealing website that is mobile responsive. But simply having a responsive website is sufficient for you to thrive in the online marketplace. In fact, mobile commerce begins beyond the mobile site.
There are numerous reasons why you should have a retail mobile application. Modern-day tech-savvy shoppers always look for quick, easy, and convenient ways to shop. Mobile applications are much faster, interactive, and secure than mobile responsive websites. So turning an online store into an app helps you reach a larger audience base and keep them engaged with your brand.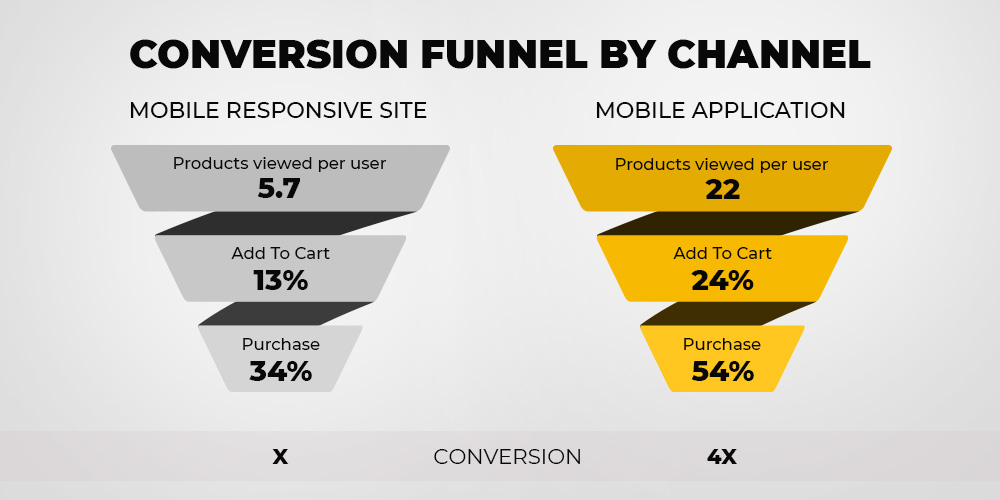 How Shopify Mobile Apps Are Transforming The Game Of eCommerce
Shopify is a platform that offers all the eCommerce and point-of-sale features you need to start with and thrive in the online marketplace. Shopify apps deliver an ample of advantages to eCommerce sellers, also helps provide hassle free shopping experience to shoppers.
Easy To Use eCommerce Platform
The best thing about Shopify is that it offers an easy-to-understand and useful way to build an app. Now there are app development firms like MageNative that offer no-code app builders, letting users create and customize mobile apps independently without requiring coding skills.
Support Or Wide Range Of Online Businesses
Shopify supports many different types of eCommerce businesses. Shopify users can sell physical products, digital products, or drop-shipped products on Shopify (so long as none of the products are illegal).  Sellers use the software for marketing a wide variety of products like Beauty supplies, Handcrafted goods, Outdoors gear, Home goods, Digital products, Clothing, Events, Online classes, eBooks, Gift Cards, And lots more!
According to a recent study, the highest trending Shopify items for 2021 are kitchen towels, bike saddles, household storage containers, handheld device accessories, play food, and toy kitchens. So Shopify is an ideal choice for a wide array of online businesses.
Cost-Efficient
Shopify is affordable for every type and size of a business. It has various pricing plans depending on the requirements of the business. The more features you want to include in your app, the more will be its cost. Nevertheless, it is quite affordable for all, making it the most efficient and affordable eCommerce platform for different online retailers.
Turn Your Shopify Store Into A Fast, Fascinating, And Cost-Effective Mobile App!
Appealing Themes
Shopify offers numerous free and paid professionally designed themes that delight your shoppers. Although it comes with basic themes, working with Shopify theme development developers and designers would give your visitors an appealing user interface and richer user experience.
Immersive 3D Experience
Shopify's AR feature gives its shoppers a new experience of the products they will purchase online. Augmented reality simulates the in-person shopping experience by enabling shoppers to see how the product might look in real life. This will enable the shoppers to get a realistic image of the product they are going to purchase online. This help makes the purchase decision easier for customers and increases sales.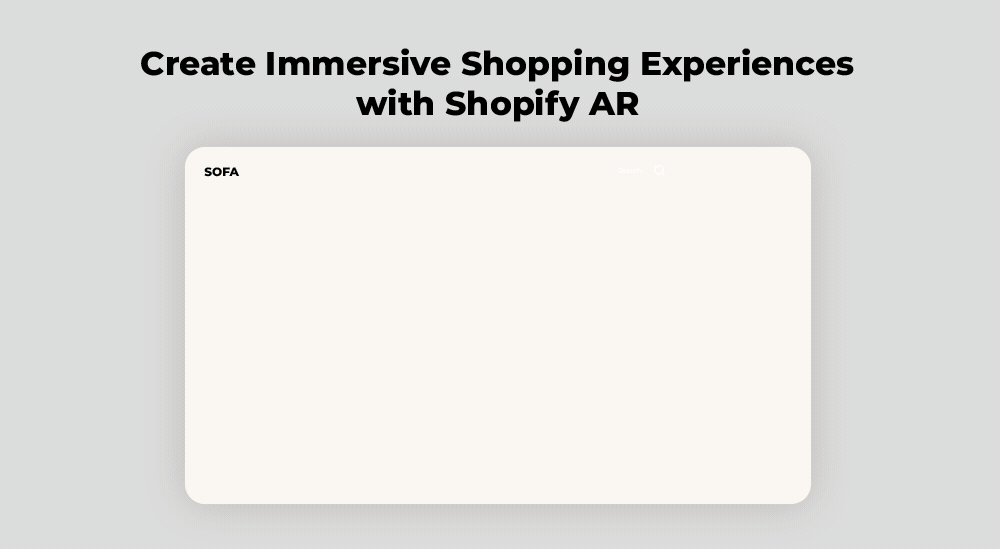 Seamless Customer Support
In terms of customer support and after-sales service, Shopify is no. 1. It offers its customers 24×7 excellent customer support service, making its selling process more effective and hassle-free.
Safety And Reliability
Security, particularly regarding customers' sensitive data, should be a top focus for every retailer in eCommerce . Simultaneously, the data must be reliably obtainable at all times. Shopify takes care of these essential aspects of a good online shop and regularly updates its software. Moreover, Shopify has an incredibly good technical infrastructure, which controls server time-outs even with the increased number of accesses.
Third-Party Integration
While expanding your eCommerce store, you must ensure that you do not compromise upon the features or functionalities essential to your business. Third-party Shopify mobile app integration helps online merchants to get additional functionality, consequently helping to offer an enhanced overall user experience.
Payment Options
Another best thing about Shopify is that it offers multiple payment options, making it easier for users to make transactions. It gives users a wide array of payment options; almost all popular payment gateways are supported.
Frequently Asked Questions By Shopify Store Owners
Can I Convert My Shopify Store Into An App?
Yes, you can turn your Shopify store into a fascinating mobile application. Even no-code Shopify app builders are available in the market that let you create an app without requiring coding skills. You can design your app just by dragging and dropping different available components in the app. So to avail of the Best mobile app builder to turn your online store into an app.
Do I Need To Be A Developer Or Designer To Use Shopify?
Absolutely no, you dont need to be a developer or designer to customize your Shopify. You can easily customize your store or app as per your choice by utilizing the store/app builder. It allows you to build your application just by dragging and dropping the available components.
In What Countries Can I Use Shopify?
You can use the Shopify platform almost in every country across the globe.
Can I Convert The Shopify Store To A Mobile App For Free?
Yes, you can turn your store into an app for free, depending on whether the app development firm offers a free trial. MageNative offers a 30-day full-featured free app trial to its users
How Much Shopify Mobile App Builders Cost?
Your monthly subscription plan will depend upon the app development firm you pick, the type of plan you choose, or the features you want to incorporate into your app. Different app development firms charge a different amount for the native Shopify mobile app builder, which typically starts at $99 per month. However, being a customer-centric mobile app, MageNative's pricing plan starts at $49 a month so that it could be affordable for every business size and type. So if you want to add more features, integration, or functionality to your mobile app, you can avail of it at an additional cost.
Turn Your Online Store Into A Robust And Captivating Mobile App By MageNative!
In A Nutshell
Shopify is the most viable and cost-efficient choice for eCommerce businesses. It offers outstanding support with numerous tools and features to customize the app. Moreover, provide tools that aid in online selling—allowing the users to sell physical or digital products to the entire point-of-the-scale system or run a store with multiple merchants. So it is a single solution for all eCommerce problems; it is helpful in every size and type of business and provides a cost-efficient solution. There are several big players available that can offer outstanding M-commerce solutions like MageNative App Builder.
About MageNative
MageNative is a leading app building platform that facilitates app creation for business owners regardless of their knowledge of technical nuances involved. At MageNative we convert ideas into scalable mobile apps instantly and most conveniently.
About The Author
A content marketing professional at Magenative, An app development company providing solutions on different app development platforms including Shopify , Magento and Woocommerce.
Related Posts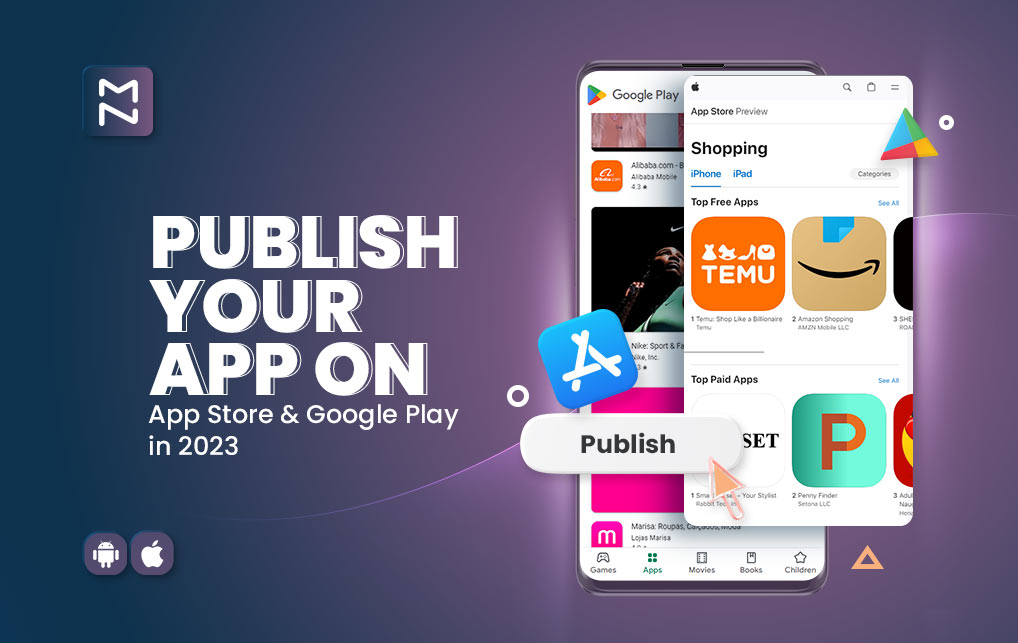 How To Publish Your App On Apple App Store And Google Play Store In 2024?
Objective: In this article, we provide you with an in-depth…
Read article >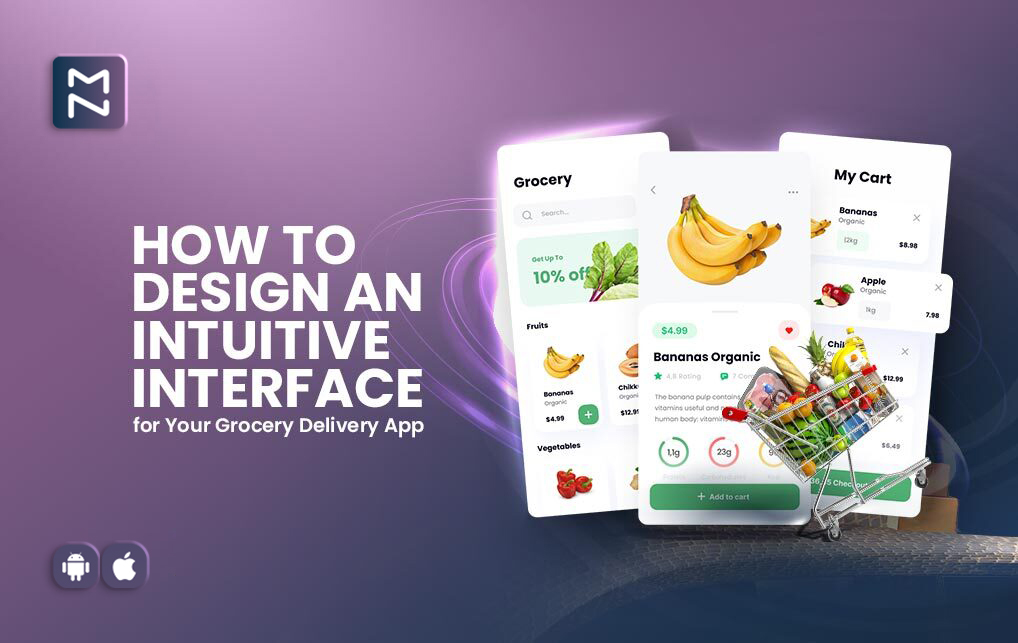 How To Create A Winning Grocery App Design? Best Practices To Know
In today's times, you cannot deny that mobile apps have…
Read article >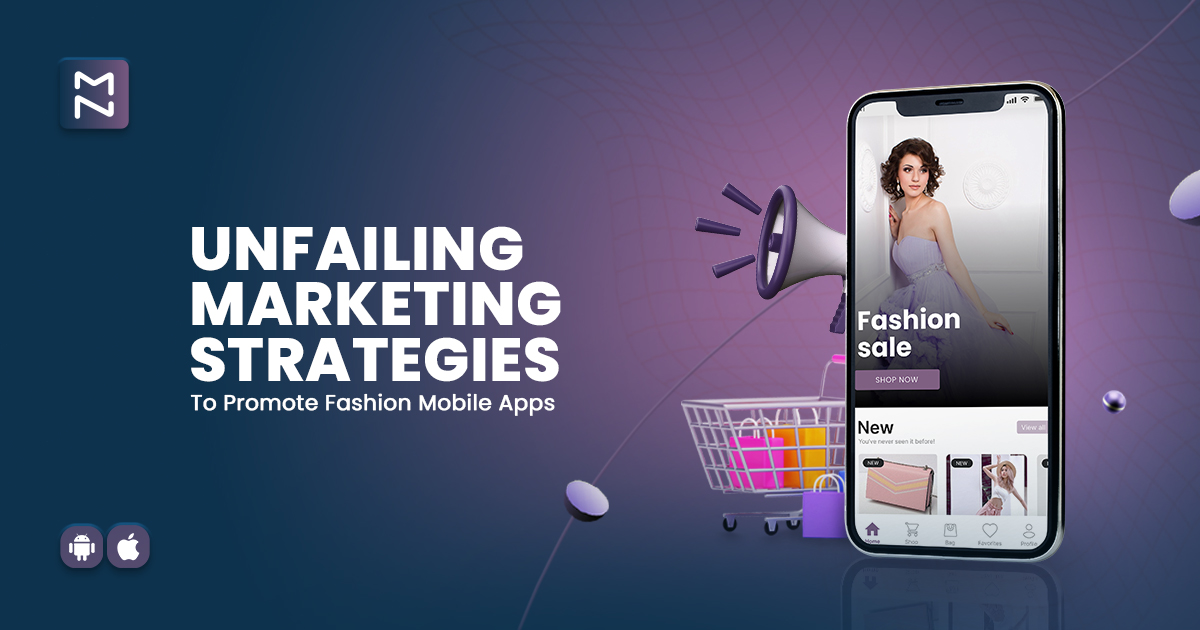 10+ Marketing Strategies for Your Fashion Mobile App
Are you into the fashion industry? Well, pat your back…
Read article >