App ratings and reviews are important. So important, in fact, they often play a crucial role in convincing users to download the app.
However, obtaining ratings and reviews is not always simple unless dealing with a disgruntled customer.
Although 76% of apps have ratings of four stars or higher in the App Store and Google Play store, most of these ratings weren't simply the result of users feeling inclined to leave feedback. It is likely that some background research was done to compile this positive feedback. And if you want to improve App Store Optimization (ASO), you must learn it.
In this piece of content, you'll discover how to showcase your customer reviews more elegantly to build customer trust and credibility.
What Are App Rating And Reviews?
App ratings and reviews are one- to five-star clusters that appear next to an app's name in the App Store or Google Play store. Aside from the name and app icon, app ratings are potential customers' first interaction with your product when browsing or searching for apps. But app ratings are much more than just a first impression for potential users. They're a crucial component of app store optimization and a way for users to share their opinions, ask developers to make improvements, and guide others in choosing which apps to download.
When app ratings were first introduced, having a five-star app was considered a badge of honor. Ratings, however, depend on the situation, as most users are now aware. A five-star rating doesn't mean as much if you only have one or two reviews.
A higher rating gives your app a competitive advantage because, on the other hand, having less-than-stellar app reviews and ratings raises many concerns about the app's ability to deliver and frequently prompts users to research a competing product.
Why Ratings And Reviews Matter?
In app stores, going from two to three stars can increase conversion by up to 306%. Moving from three to four stars significantly impacts conversion, increasing it by up to 89 percent.
The majority of consumers—90%—consider star ratings to be a crucial component of their assessment of a new app. Consumers check user reviews and ratings 79 percent of the time before downloading an app, 53 percent before updating an app, and 55 percent before making an in-app purchase. App publishers must prioritize these pieces now more than ever because of their immense influence.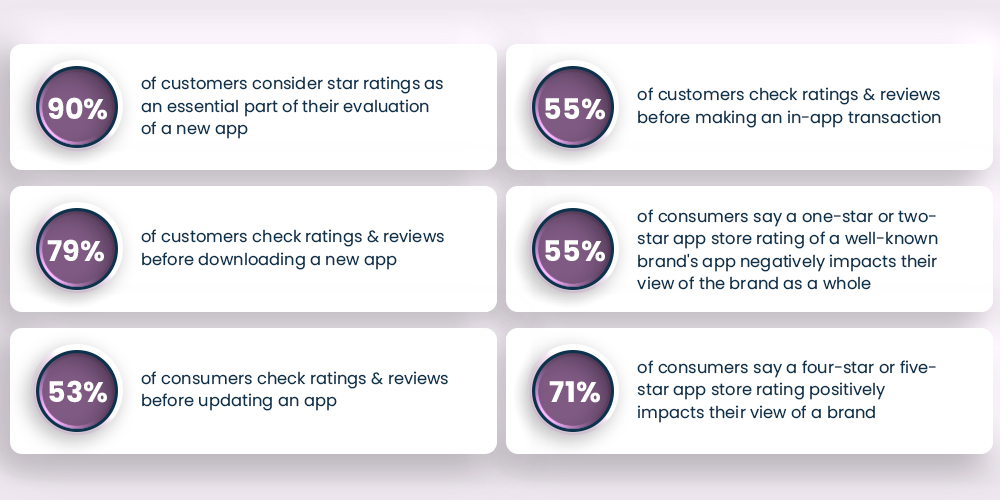 App ratings and reviews influence app store optimization in a variety of ways. If you don't actively improve ratings and reviews, improving app store rankings, keyword positions, and search visibility is practically impossible.
Here Are A Few Compelling Reasons Why Improving App Ratings And Reviews Is Crucial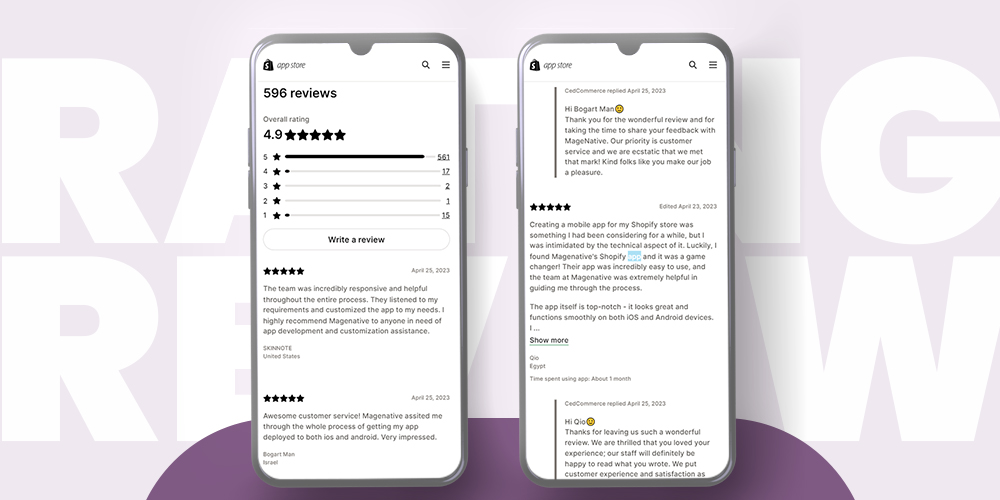 1- Increased App Search Traffic
App store users can find your app in a number of ways, including performing a search directly in the store, browsing through store categories, clicking on an ad, or coming to the listing from a third-party website. Out of these, app store searches are the one that leads to the most app downloads.
And almost every time app users see your app's name and icon, the average rating number will appear next to it. High app ratings imply greater reliability and immediately convey to users how likable an app is. In other words, the in-app ratings reflect what customers of the app store think of it.
Additionally, there is a much greater chance that apps with higher ratings will obtain top keyword positions.
2- Increased App Browse Traffic
App Store Browse is organic traffic comprising all users who found an app while looking at Category Charts, Top Charts, the Today tab, or Featured placements.
Getting featured on Google Play or Apple's App Store without a sizable number of positive star ratings is very challenging.
While app store searches drive most traffic and downloads, securing a prominent placement can dramatically increase traffic to store listings or product pages.
3- Higher Conversion Rates
Ratings and reviews influence app conversion rates because they allow people to easily and quickly compare and evaluate apps.
Every search result for an app in the Google Play Store displays its average rating, allowing users to compare apps based on the ratings they typically receive. In Apple's App Store, search results include the average number of ratings an app has.
Additionally, once visitors arrive at a Google Play store listing or an Apple App Store product page, they can read popular reviews that affect their decision to download the app.
To put it simply, high ratings and favorable reviews lead to higher conversion rates and more app downloads.
4- Positive Image And First Experience
Positive reviews are essential for businesses to sell their products, with customers willing to spend 31% more on a company with excellent reviews. Positive app ratings and reviews are unified metrics that help users navigate the millions of apps in app stores. Apps use ratings and reviews to convey value and quality in a similar way to how traditional brands do it. App store users will give an app much more thought if they notice it has a lot of positive reviews and a high average rating.
Additionally, ratings and reviews influence conversion rates and communicate app quality compared to other apps, which is strong social proof that the app is a good fit for users. Or, to put it another way, ratings and reviews support the app's reputation as a brand.
5- More Trust And Credibility
App reviews enable visitors to every store listing page to immediately see what people like and dislike. Over 99.9% of consumers read reviews at least occasionally when shopping online.
The negative reviews give insight into an app's issues, whether it annoys users with ads, and how the developer responds to user feedback. Positive reviews also support the decision to download the app by demonstrating its reliability.
6- More Indexing And Keyword Rankings Possibilities
When an app consistently receives positive reviews, and ratings, Google and Apple's algorithms can tell that the app is valuable to users. The quantity of user reviews and ratings in both stores influences the algorithms.
Google Play indexes the keywords in reviews, so if an app receives many reviews with the category keywords, it will rank higher in the search results. Additionally, it will help an app rank for keywords that it usually wouldn't.
Even though Apple doesn't index keywords in reviews, it promotes apps with many ratings and reviews.
Key Takeaways

About 95% of users, according to a Spiegel report, read online reviews before making a purchase.
According toTestimonial Engine, about 72% of customers purchase only after reading reviews.
A 5-star rating increases a product's likelihood of being purchased by 270%, claims Spiegel.
Why Most Of The Users Prefer Top Rated Mobile Apps?
Most people have a tendency to trust the opinions of those around them. In this digital age, word-of-mouth marketing spreads across the network, from family and friends to strangers. Visitors benefit from knowing what other users think of the app they intend to download. Buyers' decisions to buy the product are influenced by other users' favorable app reviews. On the other hand, negative reviews make a buyer reconsider purchasing the product.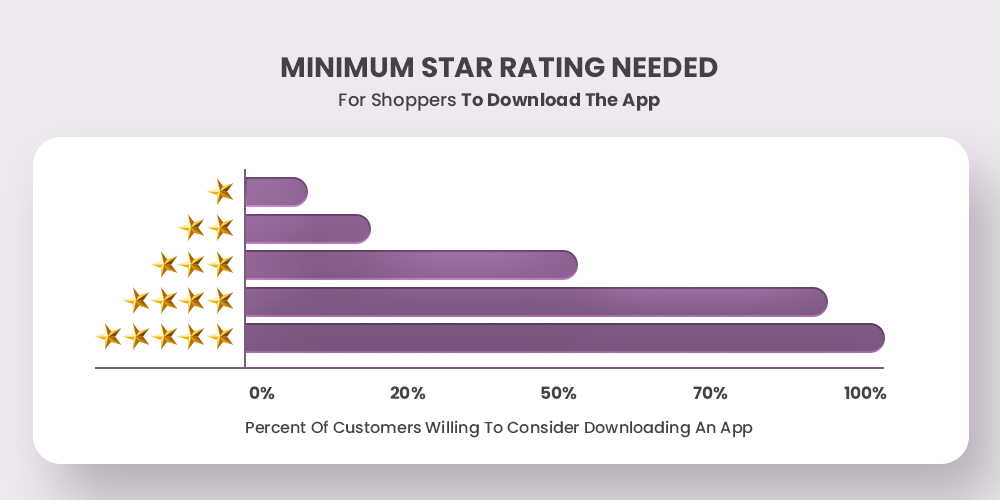 How To Improve App Ratings And Reviews?
Ultimately, rather than waiting for feedback from the 1% of at-risk and VIP customers who approach you, you need to ask for it to activate the silent majority proactively. If you're proactively seeking feedback, you're taking advantage of a chance to stay in touch with your app users, increase customer satisfaction, and increase your revenue. Prioritizing customer feedback from your silent majority has limitless potential, but you must be strategic in how you go about getting it.
To improve app ratings, you must scrutinize both positive and negative customer experiences. We must actively encourage people to think about their customer experience by bringing the user interface, mechanics, and other background components to the forefront.
However, we like to encourage our customers to approach ratings and reviews from a more comprehensive perspective. When asked to rate and review something, it's about more than just what the customer thinks at that moment. It is the culmination of the customer's larger journey with you as a brand and a piece of the bigger picture. You can be sure that it will result in excellent ratings and reviews if a customer has been asked for feedback at the appropriate time and place and then is shown that the feedback was taken into account and incorporated into the app.
How To Deal With Negative App Reviews And Ratings?
Negative app reviews and ratings can be a frustrating experience for app developers, but it's essential to handle them professionally and with a positive attitude. Here are some tips on how to deal with negative app reviews and ratings:
Identify the root cause of the problem: Try to understand the root cause of the problem mentioned in the review. Analyze the feedback and see if there is a pattern to the complaints. If there is, work on fixing the issue as soon as possible.
When you receive a negative review, respond to it promptly and professionally.
Show your appreciation for the feedback and try to address the user's issues.
Avoid being defensive or confrontational in your response.
Use negative reviews as feedback: Negative reviews can provide valuable feedback on areas of your app that need improvement. Use this feedback to make your app better and more user-friendly.
Engage with the user: Engage with the user who left the negative review to understand their perspective and offer help to resolve their issues. Ask for additional details about their problem and provide them with possible solutions.
Update your app frequently: Update your app frequently with bug fixes and new features to address user concerns. Keep your users informed about these updates and how they handle the issues mentioned in the negative reviews.
To sum up, Handling negative app reviews and ratings requires a professional and positive attitude. Responding promptly and engaging with users can turn a negative review into a positive experience and improve your app's overall rating.
How Can A MageNative App Help You Build Brand Credibility?
MageNative lets you integrate your app with not one, not two, but a total of five different services.
They enable you to solicit reviews, gather them, and show them on your app. The request can be sent via Facebook Messenger, email, or even SMS, increasing the likelihood that your customer will do so.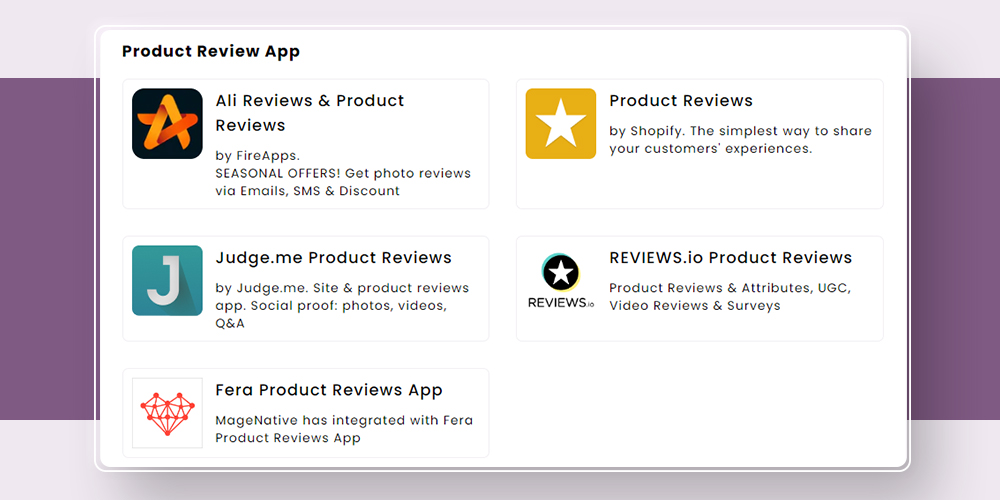 Users can upload pictures and videos of what they are reviewing, giving future buyers much more confidence in the reviews they are reading. Additionally, it helps you understand what they liked, disapproved of, and what other people find appealing.
Almost 90 percent of online shoppers research products before making a purchase. Building brand credibility and customer trust through app ratings and reviews is a great idea.
To your benefit! To help you understand exactly what we're talking about, we'll compile a list and demonstrate a few of these useful integrations. Additionally, you can discover about each integration from here!
Let's Take A Glimpse At Each Integration Separately:
1. Ali Reviews:
MageNative and Ali Reviews integration help you collect reviews via email, SMS, social media, the AliExpress review importer, and QR codes. Make your brand stand out by using beautiful widgets to show reviews on any page without slowing down the application. Ali Reviews uses customer behavior (items in the cart, products viewed) to display relevant reviews, reducing cart abandonment and increasing conversions.
2. Product Reviews:
With MageNative and Product Reviews integration, you can collect and share customer reviews on your online store's product pages. Customers can rate and review products to assist others in making purchasing decisions and give you helpful feedback.
3. Judge.me:
MageNative and Judge.me integration offer a fast-loading, fully customizable review app in 37 languages. You can increase conversion rates by displaying reviews and user-generated content (UGC) on your storefront widgets, sharing them on social media, and adding stars for SEO on Google. Setup is simple and tailored to your store; you can change the widget's texts, colors, and themes or ask our round-the-clock support staff to make simple design adjustments.
4. REVIEWS.io:
MageNative and Reviews integration empower you to assist customers in making informed purchasing decisions. Brands can give customers the trust signals they need to purchase by sharing user-generated content and customer feedback.
5. Fera:
 MageNative Fera integration helps you manage and expand your store's customer reviews, photo reviews, and video reviews. Import reviews from Google, Facebook, Etsy, and other sources without sacrificing your brand's aesthetics, and schedule automated review requests to collect customer feedback.
Let Your Positive Reviews Shine Through To Entice Buyers And Build Trust
Try Mobile App Builder For Free
In A Nutshell
In this digital business era, customer ratings and reviews of mobile apps are a useful form of word-of-mouth advertising. While favorable reviews and feedback can increase sales and improve a brand's reputation. Negative comments or reviews can damage your online reputation if you don't respond immediately. Knowing the importance of reviews and how to use them to promote an online business is a great way to stand out in this cutthroat market. MageNative is collaborating with fire apps to give our users a great platform to get customer feedback. Thanks to this integration, you can more elegantly display all of your client testimonials. Start your online journey with a robust mobile app by MageNative.
About The Author
A content marketing professional at Magenative, An app development company providing solutions on different app development platforms including Shopify , Magento and Woocommerce.
Related Posts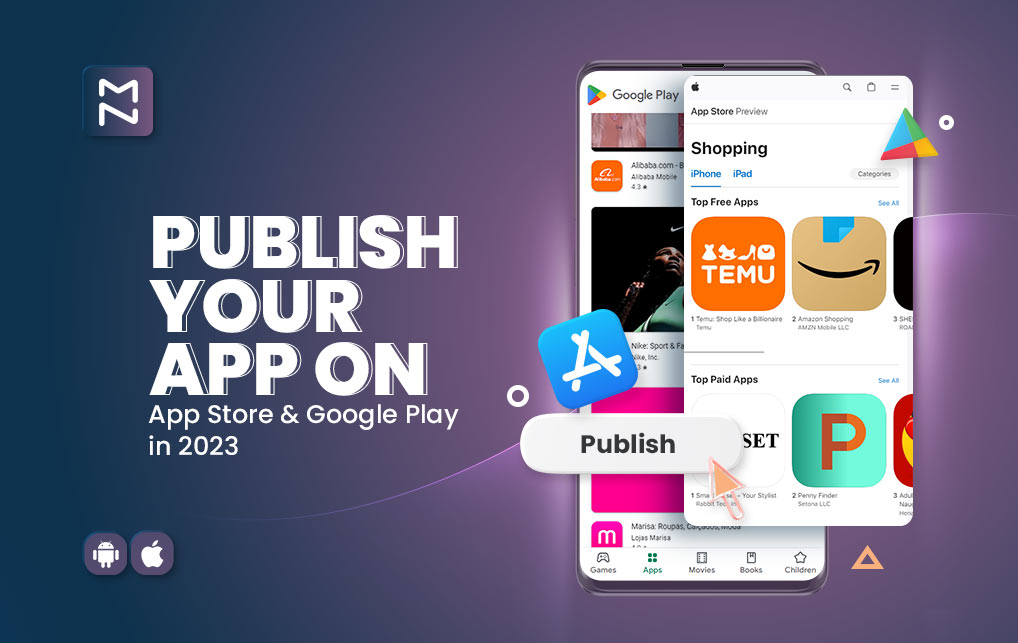 How To Publish Your App On Apple App Store And Google Play Store In 2024?
Objective: In this article, we provide you with an in-depth…
Read article >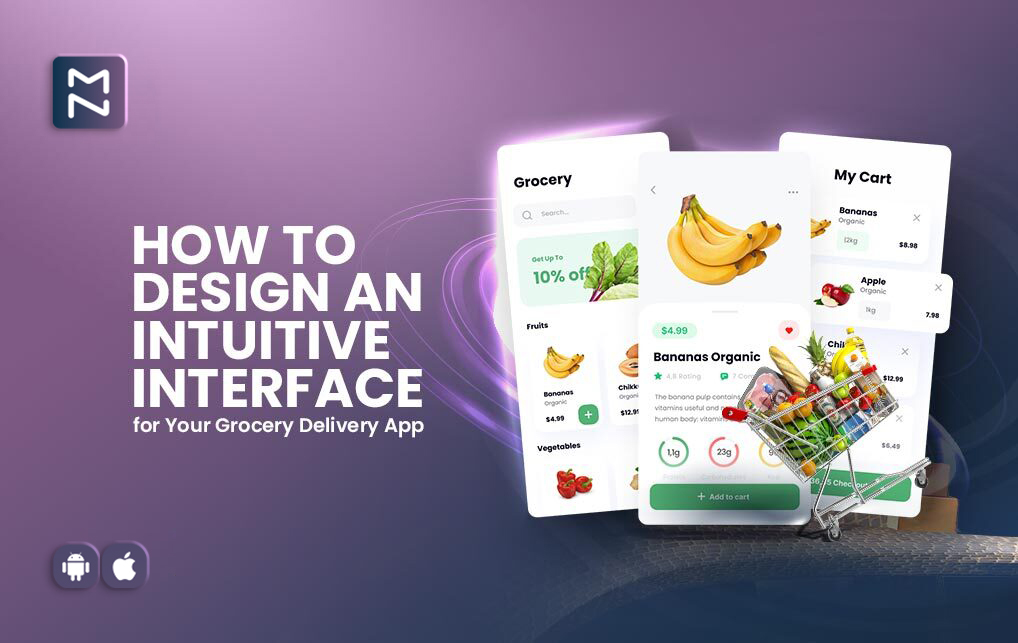 How To Create A Winning Grocery App Design? Best Practices To Know
In today's times, you cannot deny that mobile apps have…
Read article >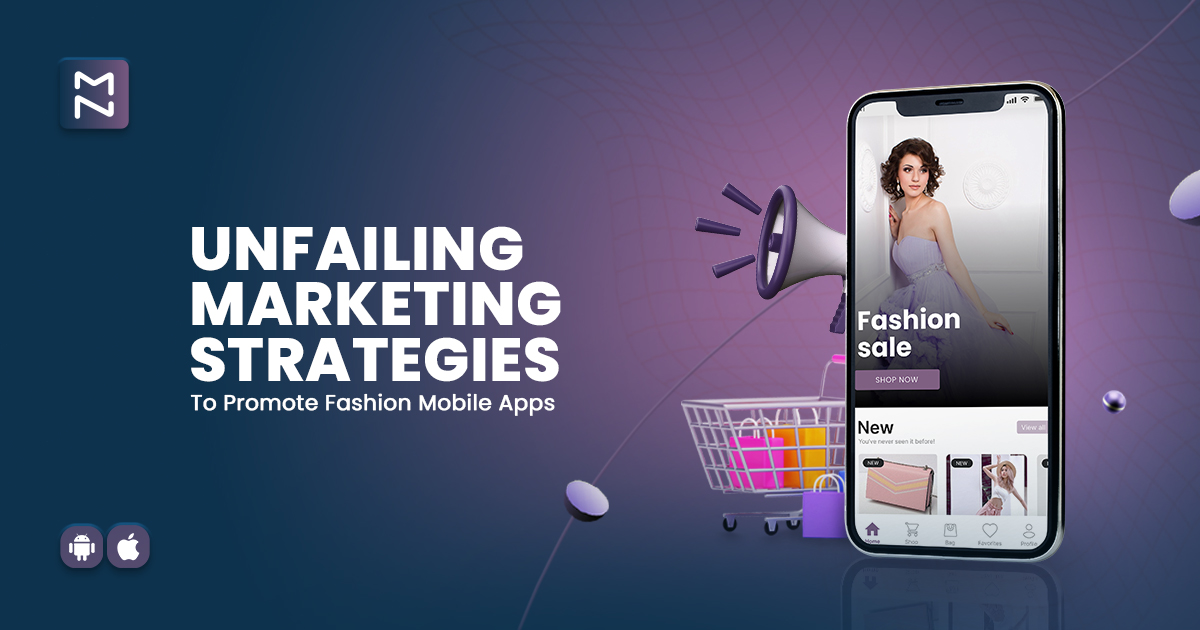 10+ Marketing Strategies for Your Fashion Mobile App
Are you into the fashion industry? Well, pat your back…
Read article >