Case Study Category:
eCommerce
See how multiple industries peers are succeeding with MageNative
Whether you're simply beginning or developing deals into the large numbers. Learn from some of our most successful merchants using Shopify Mobile App Builder
Grow your eCommerce Shopify Store by checking out some more Resources related to Mobile Apps!
Got a minute? Hear what our customers have to say about us.


Great continues help from the support they custom many options to us and it helped our app and genarated sales from day one with it, I highly recommend this app to every one starting out. We cant thank them enough

I utilized the programme to create an app for my customers, and it was incredibly quick and simple. It was completed with just a few clicks:). So far, it's been simple to set up and utilise, and if you have any unique ideas, they'll gladly assist you.

The team at MagNative has been extremely helpful in the process of setting up a mobile app. They are ready and able to answer any questions. Great service and great mobile app builder.

Very helpful team. I recommend their services. Initially i felt building an app was a bit overwhelming but with the support of the amazing team all came together pretty well.

The team was really helpful in accommodating too all our edits and updates! Prompt replies and great communication! recommended!

I love this app. Im in the process of set up and the customer service is amazing! They are very helpful. Magenative having good IOS support (Shubham) who I can trust for issues.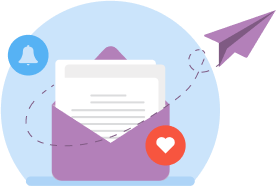 Subscribe to our latest Customer (Success) Story
Join to receive new updates, articles, and resources