Case Study Category:
Gaming
See how multiple industries peers are succeeding with MageNative
Whether you're simply beginning or developing deals into the large numbers. Learn from some of our most successful merchants using Shopify Mobile App Builder
Grow your eCommerce Shopify Store by checking out some more Resources related to Mobile Apps!
Got a minute? Hear what our customers have to say about us.

I was hunting for an App Builder who can support me on the first journey to success. I install MageNative on my Shopify Account and more-or-less instantly I was contacted to help me with the Read more...first steps. I am very concern about the look and functionality of the App. So I started and requested Help. I was absolutely impressed with the level of support using WhatsApp which makes answers almost instantly. All the guys at MageNative are not only with good knowledge but friendly, quick and extremely helpful. In a very short time, my App is now waiting approval. I never expected it to be that easy. If you are looking for an App Developer, consider MageNative, you will not regret it. Happy Customer
They have been very helpful I'm not a techy person but everything that I asked they did they are very quick and responsive and very helpful I am glad that I have this app can't wait to make it go live!
Great continues help from the support they custom many options to us and it helped our app and genarated sales from day one with it, I highly recommend this app to every one starting out. Read more... We cant thank them enough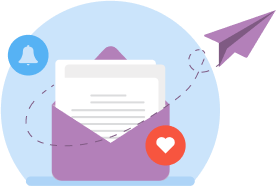 Subscribe to our latest Customer (Success) Story
Join to receive new updates, articles, and resources