Mobile app development is evolving at an alarming rate these days.
In a market where quality and performance always take precedence over brand loyalty, however, building a fluid user experience is critical to the success of any mobile app development project. Millions of businesses utilize the mobile approach with Shopify as their eCommerce platform. Shopify is among the world's largest eCommerce platforms, accounting for about 32% of the market in the US alone. And more than 70% of traffic on Shopify comes from mobile devices. So it is imperative to deliver the best shopping experience for mobile visitors. Here is the success story of the Al Shasea group and how they succeed after including
MageNative's Shopify mobile app
in their marketing strategy.
About Al Shasea Supermarket
Al Shasea is a growing retail business cluster that deals in a wide array of fast-moving consumer goods. The Group is made up of three business entities: Al Shasea Supermarket: Spanning over 4,000 sqft, a supermarket in Al Taawun, Sharjah. Al Shasea provides a complete range of FMCG products at cost-efficient prices to a diverse range of buyers in the surrounding area. HM General Trading: This Al Shasa supermarket group unit handles all imports, primarily to the Asian and GCC countries. FTP International FZ LLC is a business entity of Al Sasha founded in January 2019 that primarily supplies various industrial products to diverse customers across the UAE. HMGT and FTP primarily assist Al Shasea Supermarket in obtaining supplies at very competitive prices. This allows the supermarket to offer the product to its buyers at a very competitive price when combined with different promotional offers.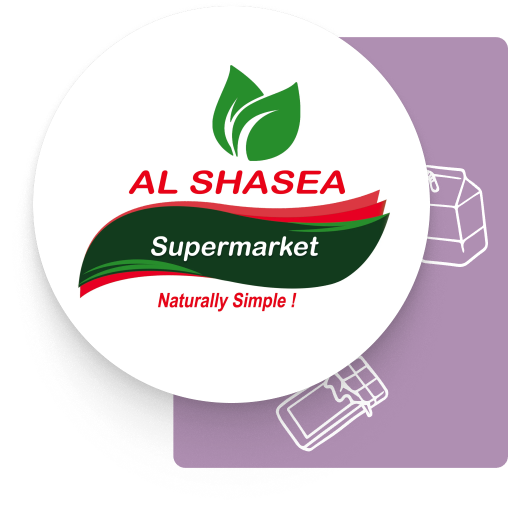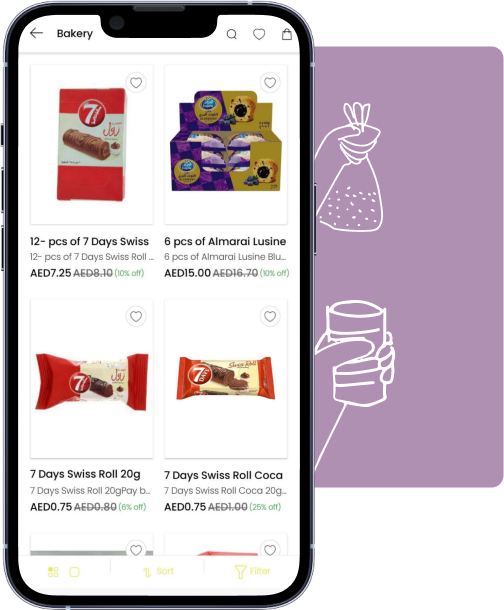 Why Is There A Need For Mobile Apps?
There are around
5.34 billion unique mobile users
across the globe. And With this rising number of people accessing the Internet via mobile devices. Mobile app development has now become an essential tool for reaching a large number of potential buyers. Not only have smartphone and tablet sales increased but so has the number of mobile apps installed.
According to the PewResearch Internet Project,
roughly half of all smartphone users have mobile apps installed; of this percentage, 2/3rd are regular app users. These statistics show that mobile apps have a unique opportunity to engage with an entirely new type of buyer, one who is constantly connected to the Internet and the global commerce space. In essence, a mobile app provides you with access to millions of new buyers.
When Al Shasea Felt A Need For A Mobile App?
There's no denying the fact that we live in a mobile-first world. According to Statista, mobile accounted for 54.8% of global web traffic in the first quarter of 2021. In April 2021, 85% of people in the US owned a smartphone, and 97% owned a cell phone of some other type. People use mobile devices for more than just making phone calls or sending text messages. There are mobile applications for almost everything from managing bank accounts to grocery shopping and online classes to medical consultation; there is an app for everything. That is where Al Shasea realized the need to build a fascinating mobile app. From the current scenario where everyone is on the app, Al Shasea realized the importance of mobile apps for their business. MageNative, helped them in glossing their mobile commerce journey by delivering them an outstanding mobile application.
How MageNative Helped Al Shasea In Building A Mobile App?
As previously stated, the majority of people are inclined towards mobile commerce. Al Shasea has decided to build a mobile app to capture the large number of potential buyers floating on mobile platforms. MageNative helped Al Shasea group in building an intriguing mobile app packed with astonishing features. Also helped Mr. Priyanshu Pal to deliver an exceptional and seamless experience to their buyers. On asking Mr. Priyanshu pal, Managing director of Al Shasea Group, What sealed the deal for you when you chose to go with MageNative? He stated," its price competitiveness and support from MageNative team." So MageNative helped them thrive in the online marketplace by delivering them an excellent mobile app at the most affordable cost.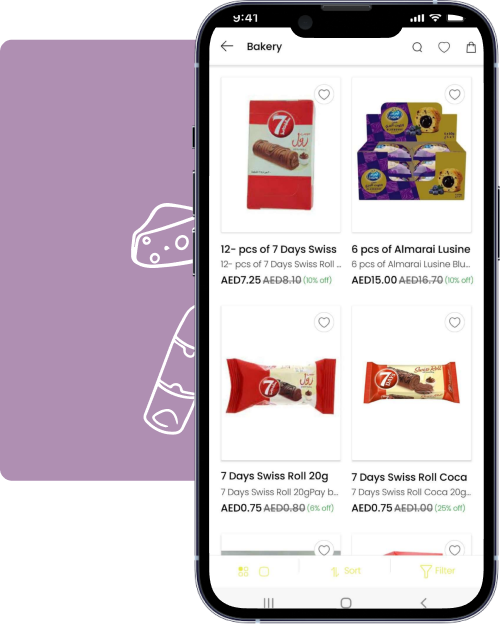 Features Al Shasea Desired In Their Mobile App
MageNative, offers outstanding features and performance to enhance the user experience. Its numerous astonishing features help the Al Shasea group thrive and deliver to their buyers an enhanced shopping experience. However, the most desired feature by Al Shasea in their mobile app is seamless checkout. MageNative offers a quick and robust app enabling users to seamlessly access the app without navigating through unnecessary processes.
The impact of the MageNative app
Having researched several app store options and exploring online. The Al Shasea Group found MageNative, a perfect solution for their mobile app needs.
"It was amazing, MageNative team even reply me on whatsapp at 1:30am at night as per India Time. I am very impressed with the service of Magenative
Mr. Priyanshu Pal
Managing Director Al Shasea Group.
So,
MageNative mobile app
provided them with the solution they needed. And assisted the Al Shasea group at every single step in building a fascinating mobile.
Conclusion
As a rising number of individuals unlock their smartphones to shop online, having a robust and efficient mobile application is imperative for the success of eCommerce in this digital landscape. We have seen that Al Shasea, a Gulf-based retail business cluster, included a mobile app in its marketing strategy and experienced fruitful results after launching its mobile app. If you're concerned about the cost and time of developing a mobile app, MageNative is the perfect solution !! Our instant mobile app development methods will quickly and efficiently deliver your intended mobile app for your store. MageNative will help you take your business to the next level with the most delinquent features, such as
Augmented reality
AI-Driven Product Recommendation
Social Login
Cart Abandonment Campaign
Personalized Push Notifications
Multi-Currency
Multi-Language and RTL Support and lots more
Book a
Demo
now for more information.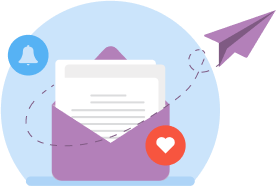 Subscribe to our latest Customer (Success) Story
Join to receive new updates, articles, and resources