Prepare to be blown away by the transforming power of MageNative's mobile app, as we go through Amir Farghli's incredible experience. See how an innovative business person transformed online grocery shopping, producing a stunning 70% increase in sales and unrivaled customer satisfaction.
LGet ready for an exhilarating journey through innovation, convenience, and exponential success that fascinates you and makes you want to join the mobile app revolution.
Introduction
In the fast-paced digital age, Amir Farghli had a vision - to bring convenience and accessibility to the world of grocery shopping. Fueled by this idea, he embarked on his journey to establish an online grocery store. However, he faced a common obstacle that plagues many entrepreneurs in the e-commerce industry - visibility and reaching customers effectively. Little did he know that his path to success would be paved by a game-changing solution provided by MageNative. In this compelling case study, we explore how mobile app transformed Amir's business, making it easier for customers to find him and revolutionizing the way people shop for groceries.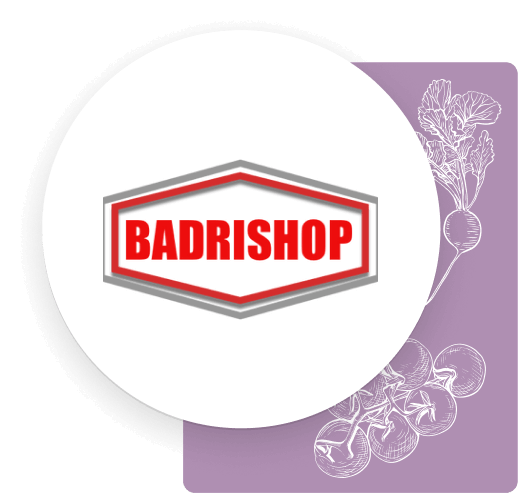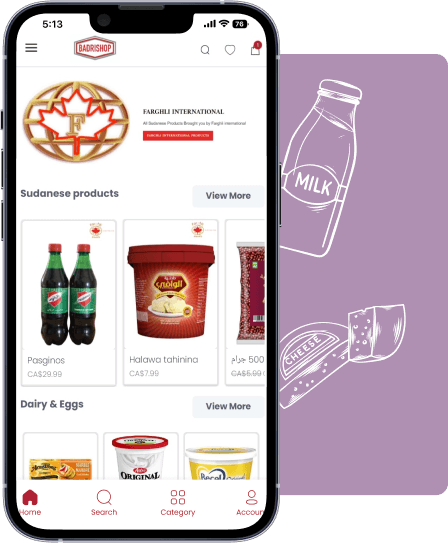 The Idea Takes Shape
About Amir always dreamed of starting an online grocery store, but he wanted to take it a step further. He envisioned a mobile app that would not only streamline the shopping experience but also offer a tracking system for orders, ensuring transparency and peace of mind for customers. Recognizing the growing importance of mobile technology, Amir knew that a mobile app would be the key to reaching more customers and making their grocery purchases effortlessly convenient.
Seeking The Perfect Solution
Before discovering MageNative, Amir faced the uphill battle of limited visibility. His customers had to go through the arduous process of searching for his store on Google, a cumbersome and time-consuming task. Amir knew he needed a solution that would catapult his business into the digital realm and make it easily accessible to customers. That's when MageNative mobile app builder entered the picture. 
The MageNative Mobile App Advantage
Amir's encounter with MageNative proved to be a turning point for his business. MageNative's team of experts offered invaluable support, guiding him every step of the way and empowering him to bring his vision to life. With their assistance, Amir's online grocery store seamlessly transitioned into the digital world, gaining a mobile app for iOS and Android that would change the game for his customers.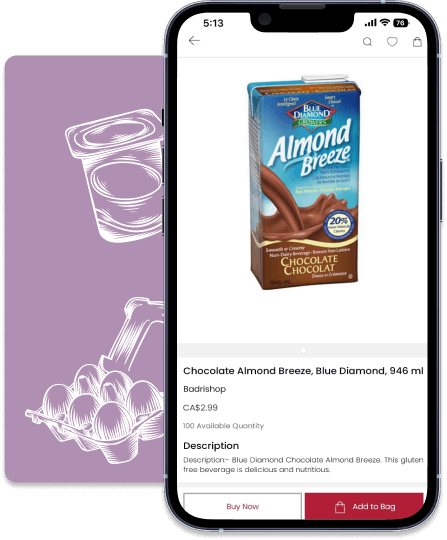 Unleashing The Power Of Mobile App
With MageNative's mobile app, Amir's store became effortlessly discoverable to his target audience. Instead of relying on Google searches, customers could now find his store with a simple tap on their smartphone screens. This transformation propelled Amir's business to new heights, unlocking the potential for exponential growth.
Unparalleled Growth
Since implementing MageNative's mobile app, Amir witnessed a staggering 70% increase in his business. The streamlined interface and user-friendly design of the app attracted a wider customer base, enabling him to serve more people and expand his reach. With the app's notification features, customers were kept informed about their orders, resulting in improved customer satisfaction and loyalty.
What Are The Key Advantages Of The MageNative Mobile App?
The MageNative app offers a range of features that contribute to eCommerce's growth and overall success. Here are some of the most promising features that have helped
Amir Farghli's Badrishop
streamline its buyers' journey:

The app allows buyers to create personalized wishlists where they can save products they are interested in for future purchases. This feature lets customers easily track and manage their preferred products, making their purchase decisions more convenient and boosting sales.

Utilizing advanced AI technology, the MageNative app provides buyers with efficient and targeted product recommendations. The app delivers personalized suggestions by analyzing individual preferences and needs, simplifying the purchasing process and enhancing customer satisfaction.

The app includes a quick one-click shopping cart, enabling shoppers to add products to their cart and proceed to checkout swiftly. By reducing the number of clicks and form fields required for a purchase, this feature minimizes friction and streamlines the buying process, improving user experience.

The MageNative app prioritizes fast loading speeds, recognizing its crucial impact on potential customers. A rapid loading time establishes credibility for the business and encourages users to spend more time on the app. Badrishop benefits from MageNative's exceptional loading speed, which helps retain customers and provides an outstanding shopping experience.
Amir's Testimonial
"MageNative has been a game-changer for my online grocery store. Their unwavering support and expertise have taken my business to new heights. With their mobile app, I've experienced an astonishing 70% growth, and I couldn't be happier. Their dedication to providing exceptional service and round-the-clock support is unparalleled. If I could give them more than 5 stars, I would. MageNative is truly the best in the business!"
Conclusion
Amir Farghli's success story is a testament to the transformative power of MageNative's mobile app. By leveraging the potential of mobile technology and revolutionizing the way customers discover and shop for groceries, Amir's online store flourished. With a seamless user experience, tracking capabilities, and enhanced visibility,MageNative propelled Amir's business to unprecedented heights. As Amir continues to thrive, he stands as a shining example of how innovation and collaboration can redefine the e-commerce landscape.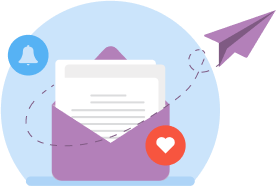 Subscribe to our latest Customer (Success) Story
Join to receive new updates, articles, and resources