The Indian organic food sector is anticipated to exhibit a CAGR of 25.25% during 2022-2027. A Group of Indian professionals decided to invest in the online selling of organic foods.
The amalgamation of their professional experience and passion for organic farming ushered them to the foundation of an organic online store. More people are now gravitating towards using the internet and mobile. The online availability of organic products has made them readily available to everyone.
About GreenDNA
GreenDNA is an online store offering organic fruits, pulses, vegetables, grain, and other essentials. The firm offers 100% organically cultivated and harvested produce, with an unwavering commitment to deliver fresh products directly from their farm.
The diverse set of professionals from different educational and cultural backgrounds unite to drive sustainability and build a healthy ecosystem.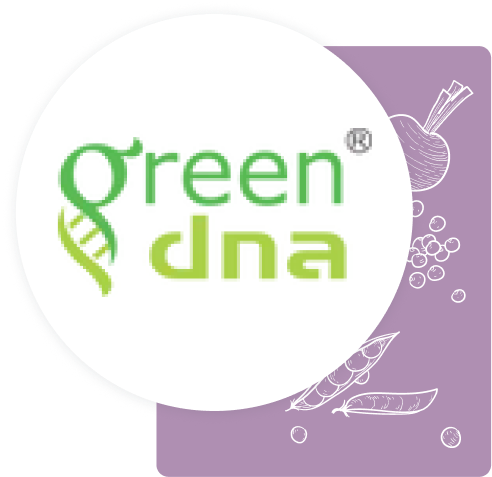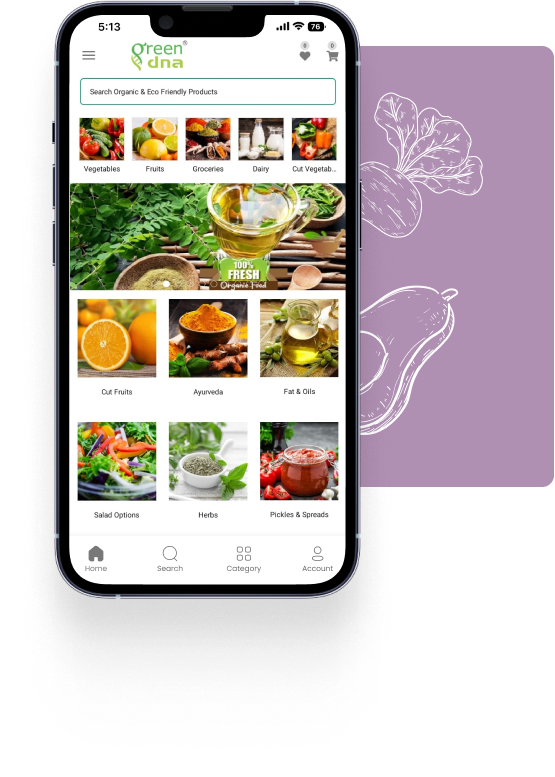 What Motivated GreenDNA to Build A Mobile App For Its Shopify Store?
M-Commerce has emerged as a powerful tool for marketing and selling, with around 65.7% of all global e-commerce retail sales . The use of m-Commerce has significantly impacted the lives of retailers and their potential customers.
Smartphones and mobile apps have increased substantially and will continue to grow.
The average millennial has over 67 apps on their smartphone.
By 2023, mobile apps could generate more than $935 billion in revenue.
Consumer spending on mobile apps could reach $171 billion by 2024.
96% of Generation Z already owns a smartphone.
3739 android apps are added to the Play Store every day.
It is evident that a mobile app is imperative to increasing your reach and engaging a larger audience. Increasing number of m-commerce on Shopify store users prompted GreenDNA to go for a robust mobile app. So Mr Rupesh Venugopal decided to give his users a hassle free solution and good interface with a native mobile app.
The Problem: To Get A Hassle-Free Solution With An Appealing UI/UX via A Native Mobile App
Did you know?
About 70% of online businesses fail due to poor user experience.
There are numerous app development firms committed to delivering the perfect solution. However, not all app development firms can provide the ideal solution as they guarantee.
The challenge for GreenDNA was to build a mobile app for its Shopify store that is swift, robust, and visually appealing.
He tried many other solutions before turning to MageNative but found none of them suitable for his needs.
Upon asking Mr. Rupesh Venugopal, co-owner GreenDNA, about the problem he faced before utilizing MageNative, he stated the drawbacks with other products he has already tried "slow and very basic design, no templates to choose theme etc.".
The Solution: MageNative Assisted Them Building A Visually Appealing & Feature Rich Mobile App
Improving the user experience can increase KPIs by more than 80%.
With MageNative, GreenDNA found the perfect solution for its Mobile commerce needs. MageNative provided them with a robust mobile application with the right collection of features and functionalities to streamline their m-commerce journey.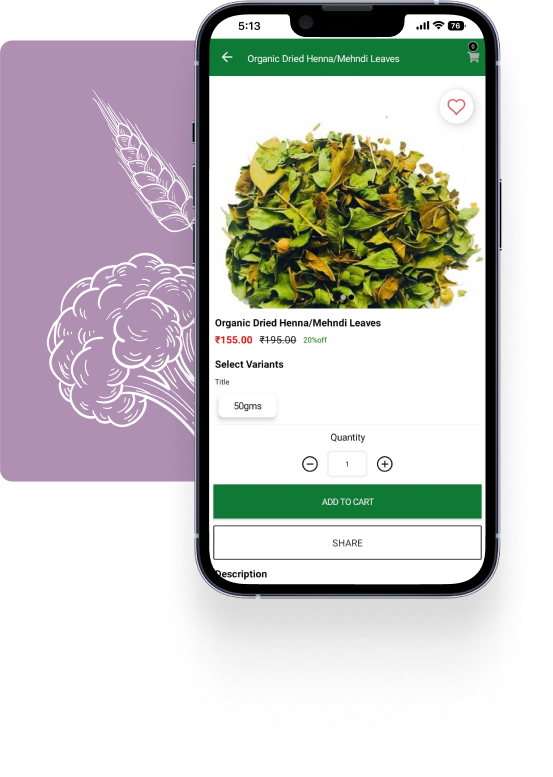 It has given GreenDNA an easy-to-use, aesthetically pleasing mobile app for a better user experience.
MageNative's no-code app builder with a dynamic collection of widgets empowers them to create a fascinating app of their own design.
Its auto-synchronization feature lets them easily synchronize their online store with the app.
MageNative assisted GreenDNA at every step in building a fascinating mobile app for its Shopify store. Consequently helped them build a solid mobile presence and increase its online reach.
"It got tightly attached with Shopfy and we could publish our app in minimal effort and tie" "Mage has a tailor made solutions we could easily couple our store and publish in both Apple and Android platform" - Mr. Rupesh, Co-founder, GreenDNA India Pvt Ltd.
Results Achieved: GreenDNA Achieved Significant Growth After Utilizing MageNative App
MageNative provided them with a robust and captivating mobile app packed with cutting-edge features.
The quick and scalable mobile app helped them thrive in the online marketplace.
In the two years of its journey with MageNative, GreenDNA has been completely satisfied.
Its revenue increased by 40% after using the MageNative app.
The MageNative Mobile App directly connected GreenDNA to a large number of m-commerce users. The massive app downloads demonstrated the impact of the mobile app on GreenDNA.
The company's total revenue increased, with mobile app revenues continuing to rise. Moreover, it has become one of the leading online providers of organic food.
"User friendly and good support from the hand holding team" - Mr. Rupesh, Co-founder, GreenDNA India Pvt Ltd.
Features That GreenDNA Found Most Useful In Its M-commerce Journey
There are lots of features and functionalities offered by MageNative that streamline the eCommerce Process.
Here are some standout app features that helped GreenDNA to provide a top-notch user experience.
In-built AR to provide the most realistic and immersive shopping experience.
Multi-currency, Multi-language, and RTL support to deal with global buyers.
Powerful cart abandonment campaign to regain the buyers lost during the checkout.
Direct access to the app via social account login.
App performance tracking with in-built app analytics.
No code app building for easier and self customization of apps.
AI-based product recommendations to make purchase decisions easier for buyers.
Personalized push notifications to reach the right customers at the right time.
MageNative acquires every single feature that helps in building a delightful shopping experience.
Yet the feature GreenDNA found most helpful in setting up its Mobile app is Auto-synchronization. In this the app synchronizes in real-time with the store, so any changes made in the store are automatically reflected in the app.
How Can MageNative Help You Too?
MageNative provides a top-class mobile app builder. Using its simple drag-and-drop design editor, you can convert your Shopify store into iOS and Android mobile apps. It has distinct features, such as
Augmented reality
AI-Driven Product Recommendation
Social Login
Multi-Currency
Personalized Push Notifications
Cart Abandonment Campaign
Multi-Language and RTL Support
Product Share and lots more.
As a result, you can ensure that your mobile app is on-brand and driving more sales. Shopney integrates with popular Shopify apps to bring your website's entire eCommerce functionality into your mobile app.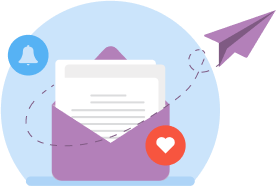 Subscribe to our latest Customer (Success) Story
Join to receive new updates, articles, and resources