Building a fluid user experience is critical to the success of any mobile app development project in a market where quality and performance always take precedence over brand loyalty.
Millions of businesses use Shopify as their online shop and use the mobile approach. Shopify is one of the world's largest eCommerce platforms, accounting for approximately 32% of the market in the United States alone.
Furthermore, mobile devices account for more than 70% of Shopify traffic. As a result, providing the best shopping experience for mobile visitors is critical.
Here is infinity loop's success story and how they succeeded after incorporating MageNative's Shopify mobile app into their marketing strategy.
About Infinity Loops
Infinity Loops delivers high-quality Apple Watch bands and accessories. As avid Apple Watch users and fitness enthusiasts, its goal is to create a store where other Apple Watch fans could find unique and unusual bands in one location. Unlike any other online retailer, infinity loops aims to provide a one-of-a-kind, personalized shopping experience.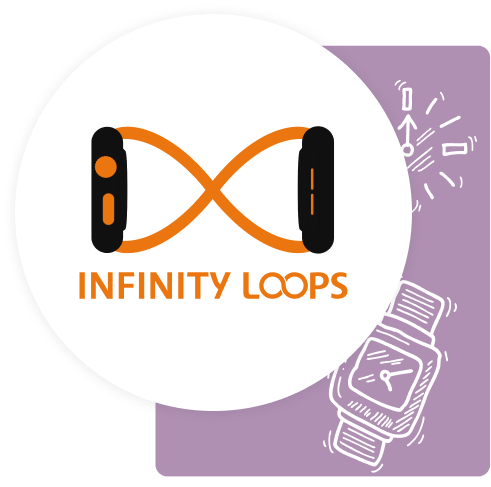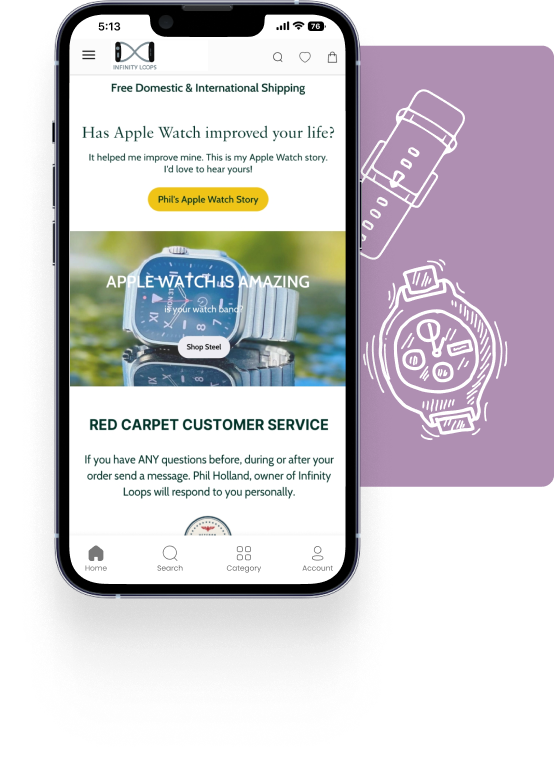 The Need For A Mobile App
Within the context of increasing online sales, the eCommerce sector is experiencing the most significant growth in mobile application development, driven by the desire to satisfy consumer desires. Customers must be able to purchase goods and services at any time and from any location, even when on the go. As a result, more online buyers prefer eCommerce mobile apps because they provide superior speed, adaptability, and convenience. Consider the following statistics:
These astounding statistics demonstrate how important mobile apps are for online retailers to thrive in the online marketplace and provide an enhanced customer experience.
Infinity Loops Desire To Build A Robust Mobile App
Infinity Loops was a well-managed e-shop for premium wristwatches and bands that was well-liked by its customers. However, Phil Holland, the company's owner, wanted to expand their eCommerce business to mobile platforms. Following a thorough evaluation, the company has decided to build an app for its eCommerce website with MageNative.
Well, a wise business decision to go the app way. Let's see why we'd say that.
Did you know that?
Conversion rates from mobile applications are 3x higher than those from mobile responsive sites.
This is why most online businesses are converting their websites into mobile applications.
As the eCommerce market grows at an exponential rate, a mobile app is quickly becoming a requirement for online businesses and stores. In this digitally transformed era, where online stores are gradually becoming mobile apps, an increasing number of web users are turning to mobile users. Furthermore, a rising number of customers are now spending the majority of their time on eCommerce apps. App development is expected to grow even more in the coming years.
The Challenge: To Build A Fast, Fascinating And A Cost Efficient Mobile App
The goal was to build an online watch store application that is user-friendly, cost-efficient, and helps them achieve their objectives. Users should be able to find the product they are looking for quickly and easily, and there should be quick check-out options. The product page should include features that help repeat and new buyers build trust so they are confident and feel safe ordering watches online. 
On asking infinity loops why they want to go for a mobile app, said Phil Mr.Holland, Owner Infinity Loops, "Increase exposure to my brand and ease of ordering".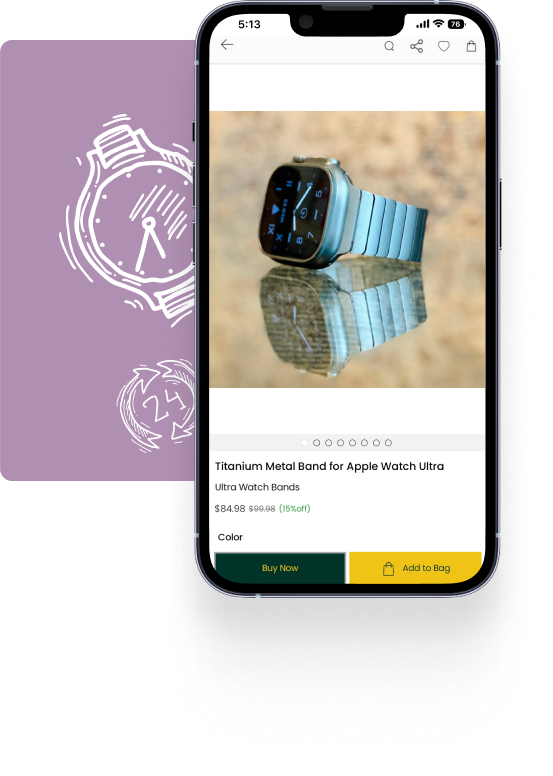 The Solution: How MageNative Helped Them Building A Scalable Mobile App?
Magenative provided Infinity Loops with all the tools and functionalities required to create a fully operational mobile app. It enabled them to develop and update an app in real-time without coding or user interface experience. Along with a plethora of valuable features such as Augmented reality, Buy Now, Pay Later, cart abandonment campaigns, and much more.
"For anyone looking for a developer partner to build an app version of their e-commerce site don't look any farther. They go above and beyond and meet every need and question. Infinity Loops couldn't be happier with our experience." - Mr.Holland, Owner Infinity Loops
In this way, MageNative assisted Infinity loops in expanding its store to the mobile platform, helping them prosper and providing a top-notch user experience via mobile application.
Result Experienced After Including MageNative To Their Marketing Strategy
Thanks to proper guidance and assistance from MageNative, Infinity Loop witnessed significant growth in sales in just two months after launching its app.
"It seems like an optimal place to sell my products, Apple Watch bands." Mr. Phil Holland
In addition, Phil Holland's wise decision to use a mobile app-enabled him to attract and cultivate a large and engaged audience base.
By utilizing the MageNative mobile app, the company has increased its sales by $2000 in the first two weeks.
Key Areas Where MageNative App Worked Wonders
MageNative is already equipped with numerous app features. Everything from its layout design to its product catalog can be accessed with a single tap in the app, allowing for a lightning-fast shopping experience. Nonetheless, some distinguishing characteristics set it apart from the competition.
Easy and quick access to the app with social media login
An immersive buying experience with Augmented reality
Customer tracking with MageNative's trailblazing in-built app analytics.
Re captivating lost buyers with an efficient cart abandonment campaign 
Boundless targeting global buyers with multi-language, RTL and Multi-currency
Drag and Drop app building without any coding skills
Easy and quick access to the app with social media login
Are You Ready To Launch A Mobile Version Of Your Online Store?
The app store contains a plethora of apps. On the other hand, big-winning apps stand out from the crowd by offering distinct competitive advantages and unique selling propositions. Thriving apps can quickly scale their early momentum across their industry. They provide a solution that can be used by a large portion of a specific niche market rather than a small number of users. MageNative is a user-centric app with outstanding features that provide users with an exceptional experience.
MageNative can assist you if you are serious about developing a successful app but need help determining where to begin. We have assisted numerous eCommerce businesses in defining their goals and making their app ideas a reality.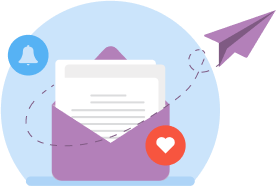 Subscribe to our latest Customer (Success) Story
Join to receive new updates, articles, and resources