With a rising market size of almost $30 billion, the furniture retail sector is a promising e-commerce segment that is projected to surpass forty billion US dollars in revenue by 2030. This lucrative potential is reflected in the consistent rise in average value of online home furniture orders worldwide, which exceeded USD 500 per order in the second quarter of 2022.
With the emergence of scaleable and feature-packed mobile applications, purchasing furniture has become more common among online buyers.
Let's take a glimpse at the success story of Lux furniture, how incorporating a mobile app into their selling process simplified their online journey.
About Lux furniture
Lux furniture is a one-stop spot for trendy furniture and home decor products. The establishment offers a wide range of furnishings and decor products for the kitchen, dining room, bedroom, and living room.
Lux furniture's compelling collection of modern decor products adds the missing enchantment to homes. The furniture and decor products offered by the firm are inspired by different themes and a fusion of urban and modern furniture design with long durability and finest quality.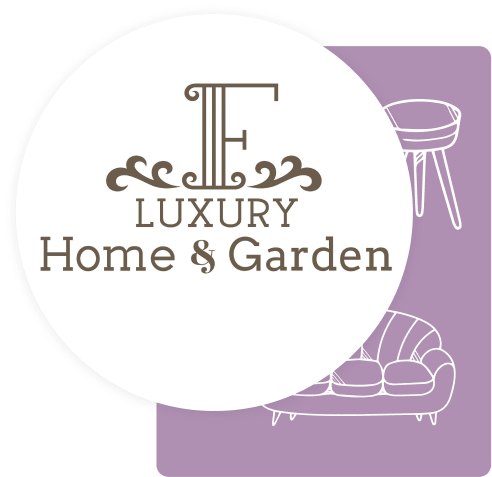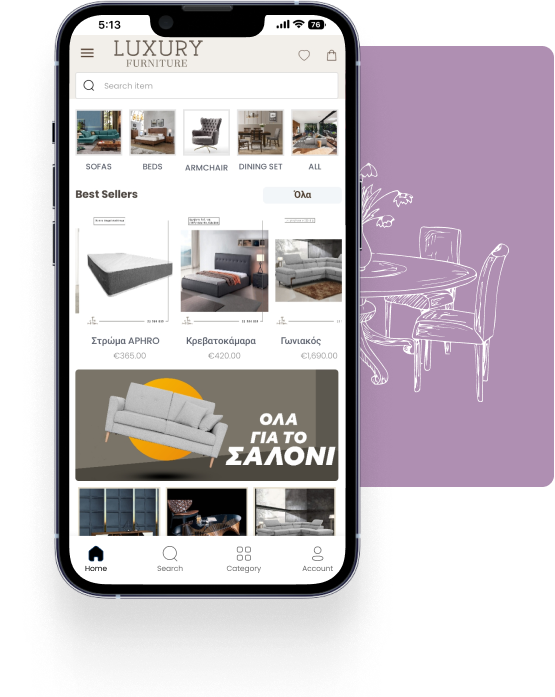 The Need For A Mobile App
Utilizing data from market studies, analyses, and user reviews, help Lux furniture narrow down the common issues numerous shoppers face when buying furniture online.
Sellers do not use authentic product images, which appear to be stock photos.
Furthermore, the image quality was poor, masking essential details.
Because products are expensive, they only purchase them after first reading reviews.
Some users who are accustomed to purchasing furniture in-store are hesitant to buy online because they prefer to inspect the products physically.
A catalog with thousands of products makes it difficult and overwhelming to find what they need.
1 out of every 2 furniture searches is conducted on a mobile device.
"Everyone uses their phone to shop now, so an app is way easier to have" Dimitris Sazos, Owner, Lux Furniture
All of these factors and the growing prominence of modern buyers for mobile commerce made Dimitris Sazos realize the need for a feature-rich mobile app. A mobile app that would provide them with real-time notifications and updates on new orders, deliveries, and unfulfilled orders. Customers, sales, and order management become more spontaneous as a result.
The Challenge
The challenge was to create an online furniture store application that is user-friendly and assists them in achieving their goals. Users should be able to discover the product quickly and easily they are looking for, and there should be quick check-out options. The product page should include features that help to build trust among repeat and new buyers so that they are not hesitant and feel safe ordering furniture online.
"The representative was very helpful along the way, they offered me all the assistance that I could possibly get. Very patient from start to now" Dimitris Sazos, Owner, Lux Furniture
How MageNative Helped Them Build a Fascinating Mobile App?
Magenative provided Lux furniture with all the tools and functionalities needed to create a fully-featured mobile app. It empowered them to devise and update an app in real-time without coding or UI experience. Along with numerous useful features like Augmented reality, Buy, now pay later, cart abandonment campaigns and lots more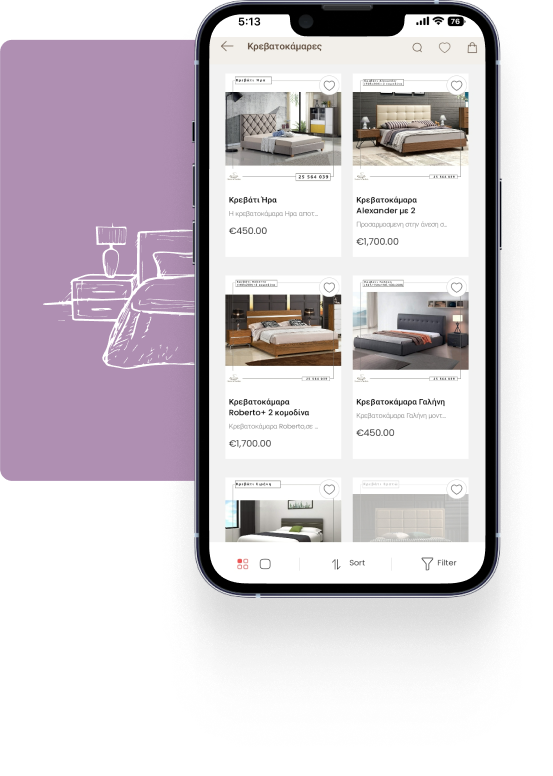 "Magenative is directly integrated with my Shopify store which makes it a lot easier for me. I tried other app builders before but they required me to import CSV sheets, which was a hassle since all of my store is in Greek. MageNative saved me a lot of unnecessary time wasting." Dimitris Sazos, Owner, Lux Furniture
This way, MageNative helped Lux furniture expand its store to the mobile platform and aided them to prosper and provide a top-notch user experience via mobile application.
What Are The Features Lux Furniture Was Looking For In Their Mobile App?
Did you know?
About 74% of visitors are likely to return to your app if it has an appealing mobile UX.
According to a survey, 58% of respondents would pay more for products from a brand with positive reviews.
The mobile app's success widely relies on users' engagement levels, customer reviews, and higher ranking on the mobile App Store. And that is the reason why there is a need for a top-notch app design and positive customer ratings to thrive in the online marketplace.
With these unique capabilities already built into MageNative, Lux Furniture is now to provide an impeccable customer experience. The MageNative mobile app comes with an appealing user interface. It is integrated with top-notch third-party tools like Ali Reviews, Judge.me, and Product Reviews, which help sellers to showcase their customer reviews more elegantly and drive engagements.
In A Nutshell
Lux Furniture's hunt for an intuitive and user-friendly mobile application came to an end at MageNative. MageNative has made its M-commerce journey smoother with numerous astounding features like:
AI-Driven Product Recommendation
Buy Now, pay Later
Augmented Reality
Multi-Language and RTL Support
Multi-Currency
Personalized Push Notifications
Cart Abandonment Campaign
Product Share and lots more.
The MageNative solution not only enabled Lux Furniture to reach out to numerous potential customers but also converted them into buyers. Simultaneously, it provided a solution to their problems through a Seamless selling experience.
Lux Furniture attributes its success to the team's fantastic support, which was extremely helpful and delivered value for its pricing. Because of the technical support they received, they recommend MageNative solutions for all Mobile commerce needs.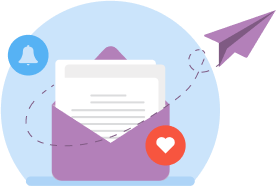 Subscribe to our latest Customer (Success) Story
Join to receive new updates, articles, and resources