Algolia: Search and Discovery – Product search & discovery that increases conversions at scale
Product Filter And Search

Algolia: Search and Discovery – Product search & discovery that increases conversions at scale
Algolia is a discovery and eCommerce search platform that enables retailers of all sizes to offer personalized and fast eCommerce experiences that drive engagement and increase conversions across the globe. Algolia integrates with your Shopify collections and catalog to provide navigation and a frictionless experience. Enabling Algolia Shopify integration helps you to create a relevant, powerful, and scalable discovery experience for the users.
How to Integrate Algolia: Search and Discovery with MageNative Shopify Mobile App Builder?
Let's have a look at how to enable Algolia Integration in your Shopify Mobile app:
Step 1- From the left menu bar of your dashboard, click on 'Supported Integrations'.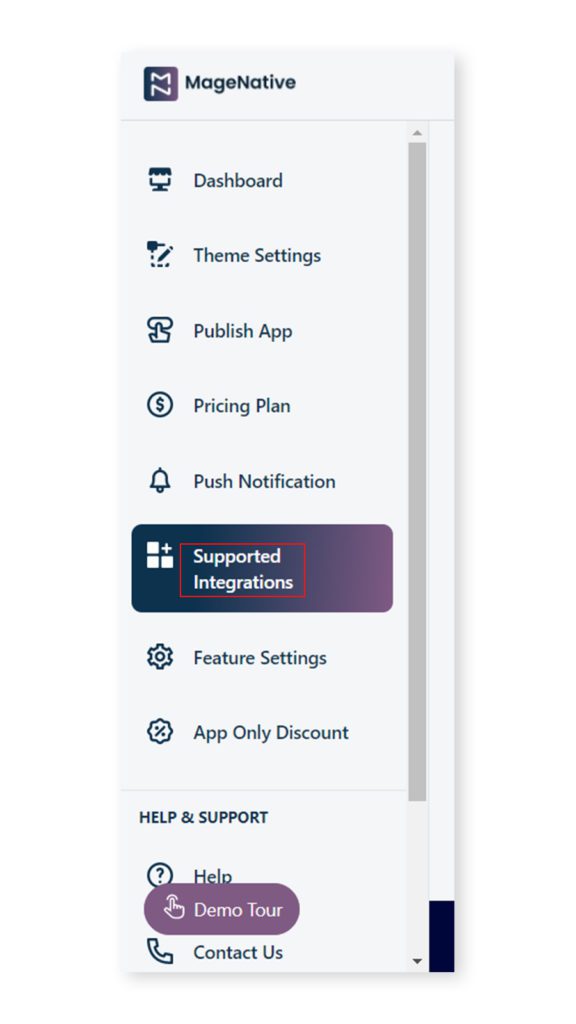 Step 2- After that, click on the 'Product Filter and Search' option.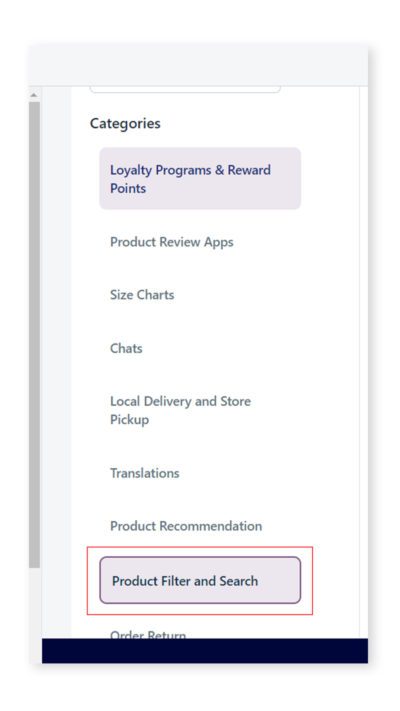 Step 3- Click on the 'Enable' link to activate this integration in your application.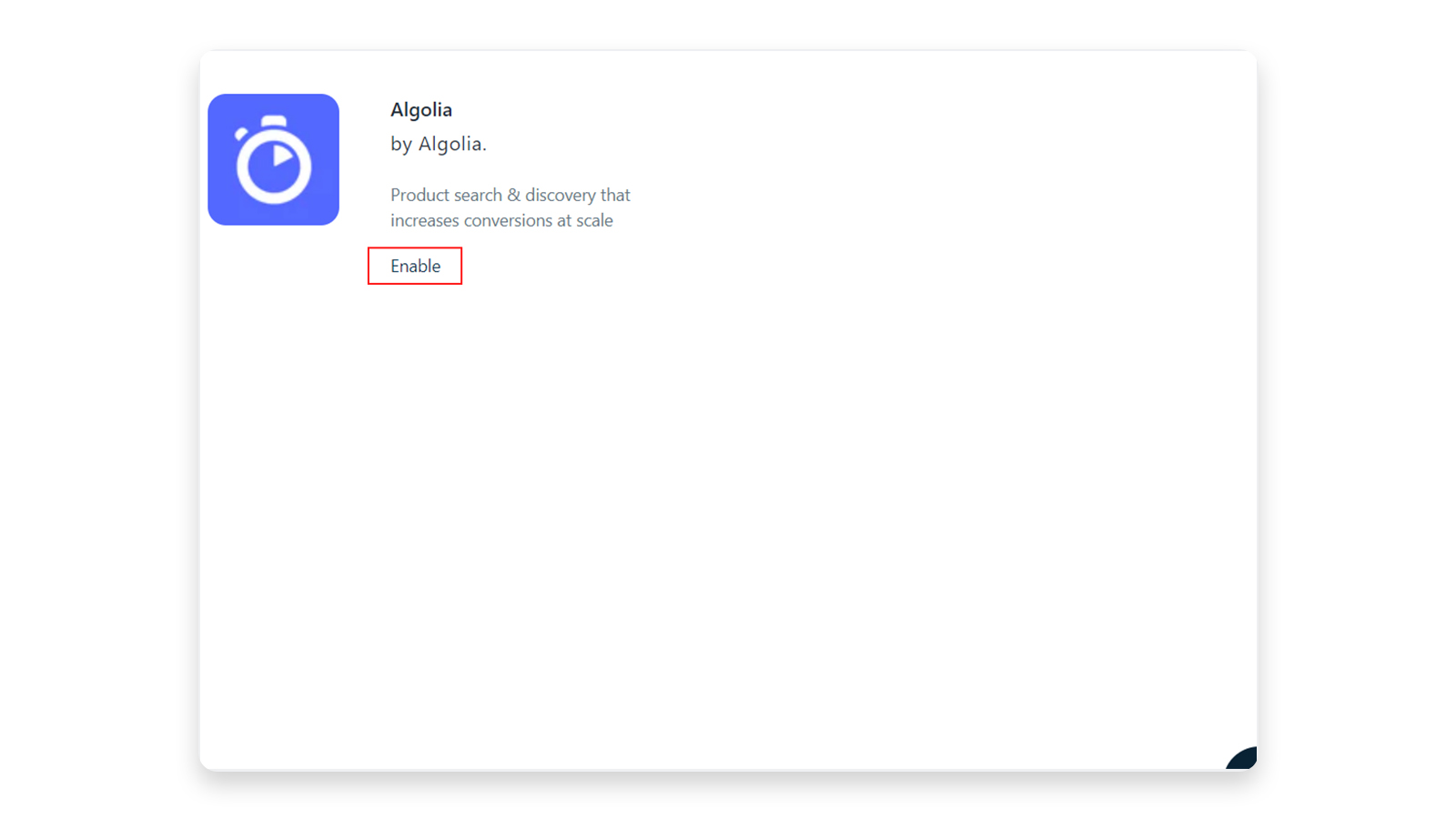 Step 4- A dialog box will appear read the instructions carefully.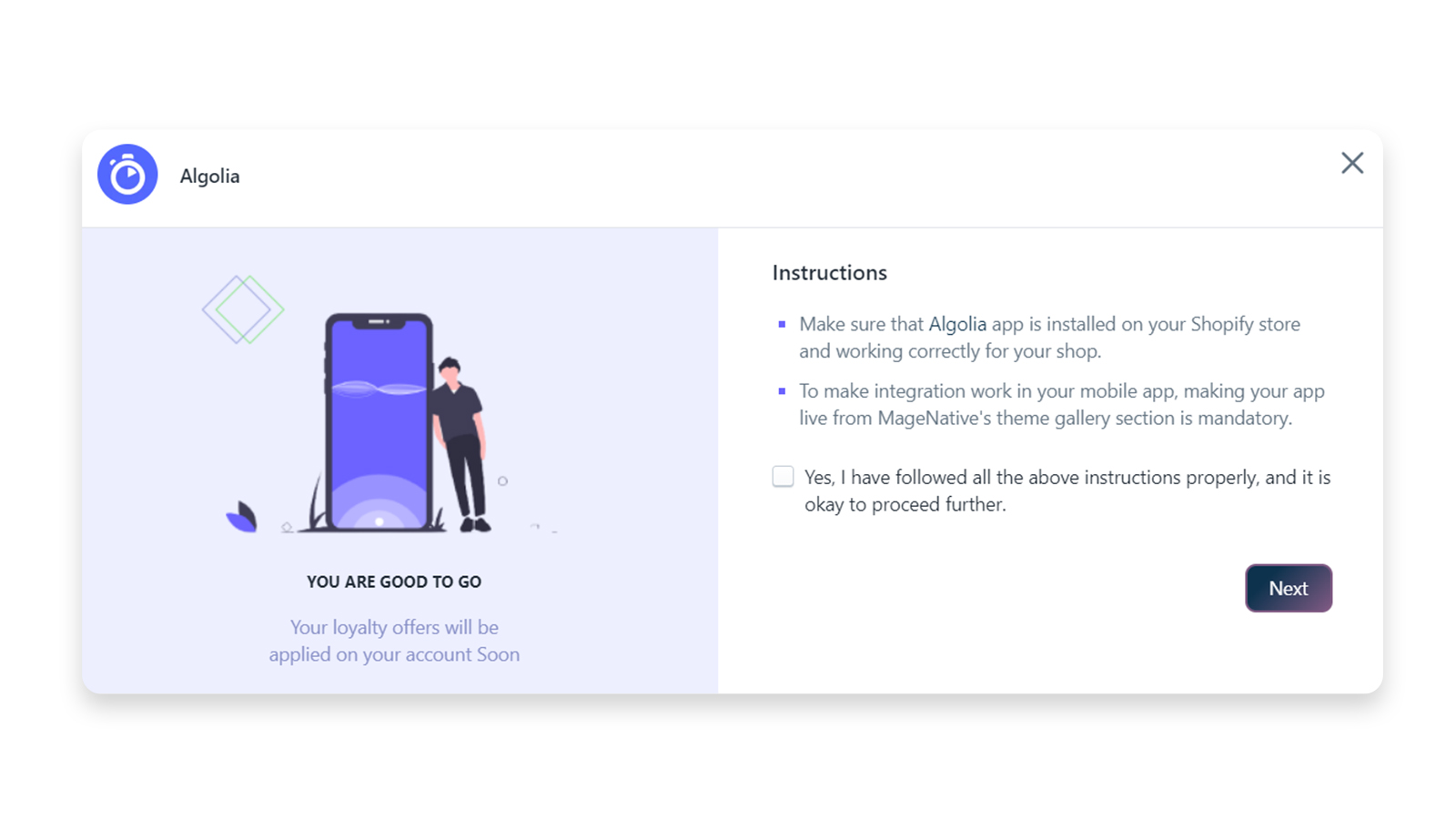 Step 5- Mark the checkbox and click on the 'Next' button to continue.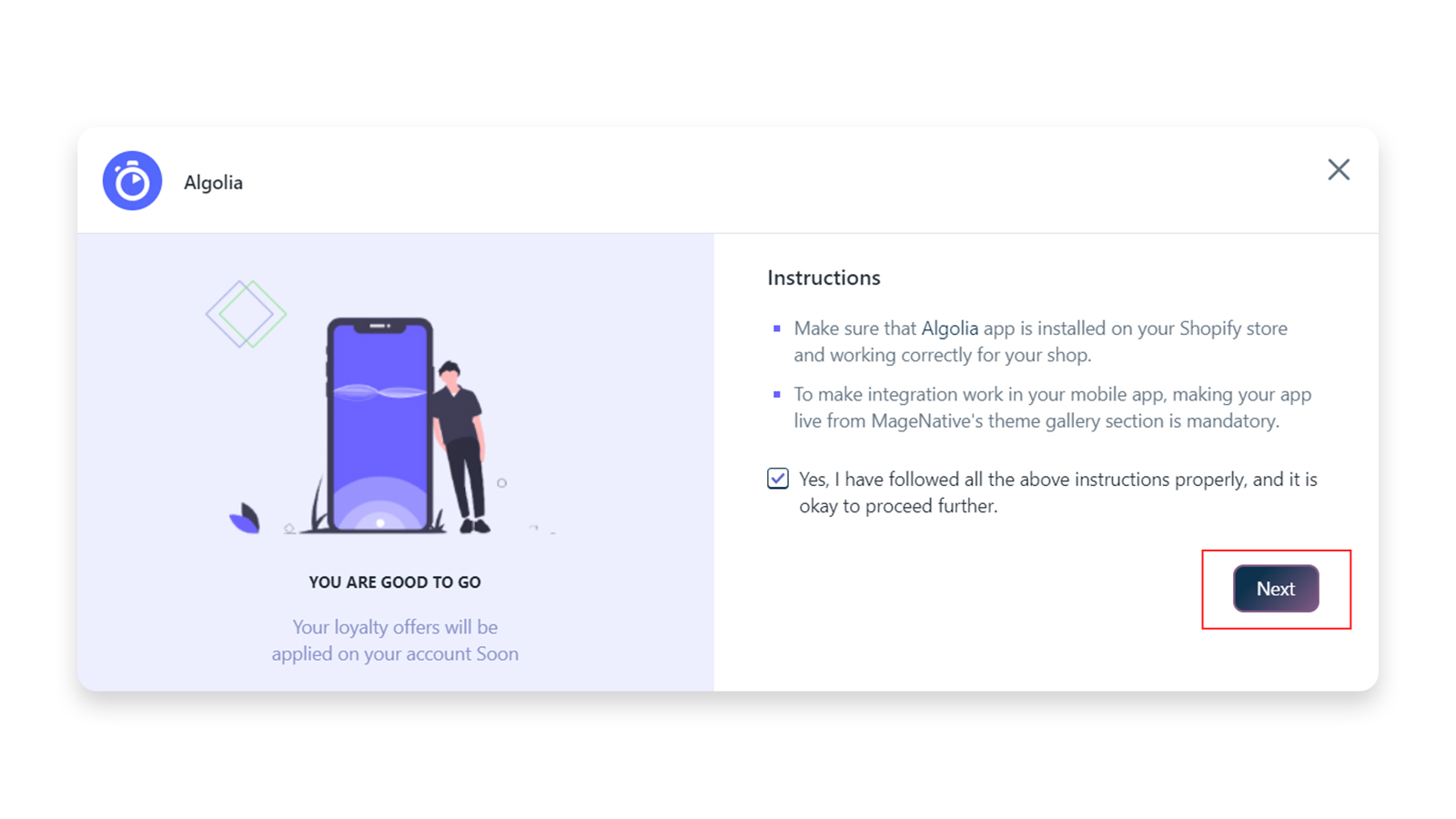 Step 6- Here you will require to enter Algolia App Id, Search API Key, and Indexes prefix then click on the enable button to continue.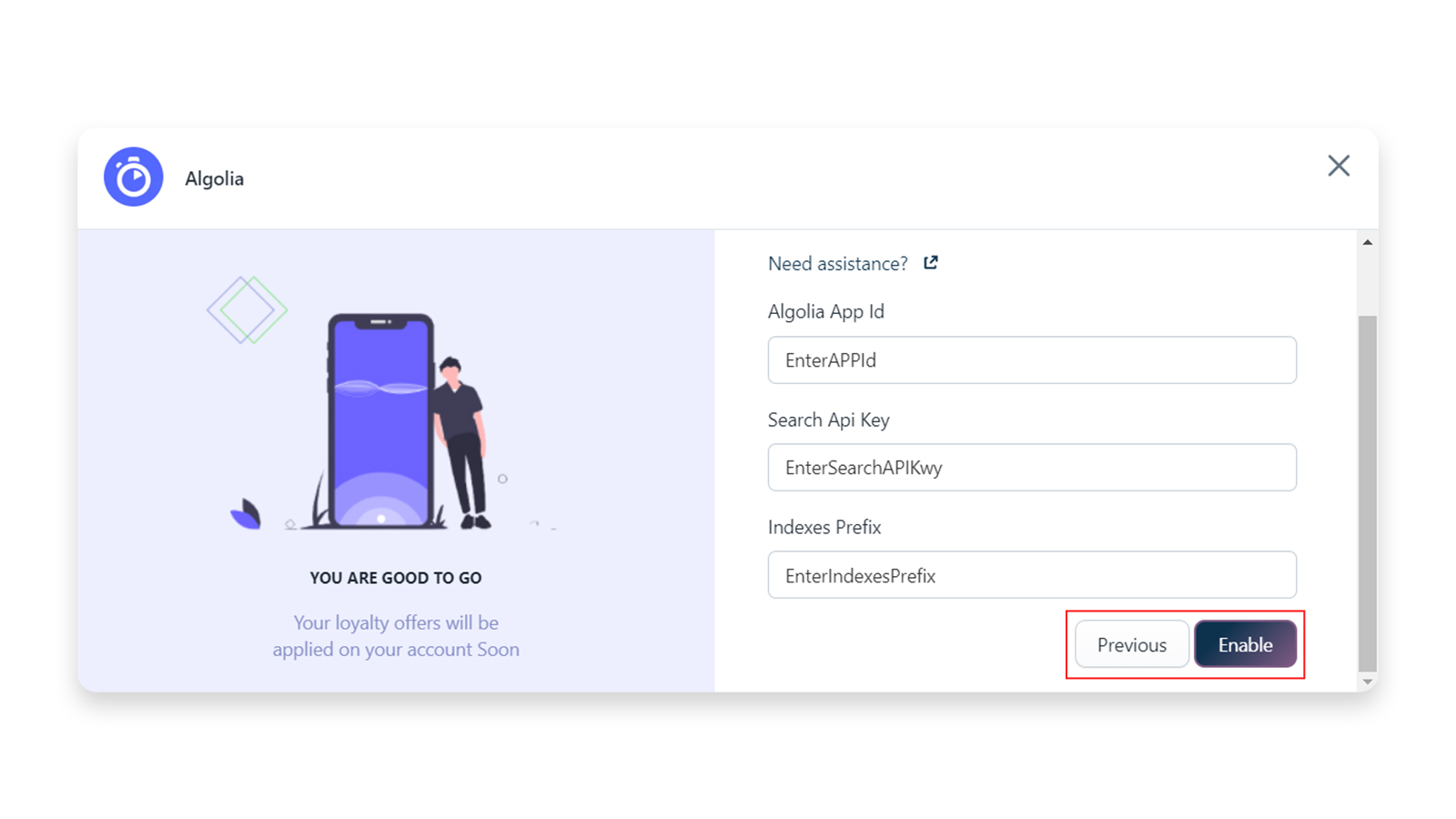 You're all set! you have successfully enabled Algolia in your MageNative mobile app, now make your search easier with Algolia.