Introducing The Ultimate Powerhouse: Argoid-MageNative Integration!
Product Recommendations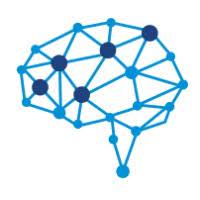 Introducing The Ultimate Powerhouse: Argoid-MageNative Integration!
AI recommendations make shopping better for buyers by suggesting things they might like. They look at what buyers prefer and suggest items just for them, helping them buy more and find new stuff easily. This makes shopping more fun and keeps buyers happy. Also, businesses learn what's popular and change to make buyers happier when they shop, which means more sales and happy customers.
Magenative's stunning Mobile App Builder is teaming up with Argoid's cutting-edge AI, creating a game-changing experience. Elevate your business with personalized AI recommendations and skyrocketing conversions.
Revamp your store's sales strategy with Argoid's AI recommendation ribbons. Upsell and cross-sell seamlessly with real-time suggestions: from Trending Products to Frequently Bought Together. Elevate your customers' experience and watch sales soar.
Gear up for unmatched e-commerce success with Argoid-MageNative Integration.
Let's take a look at how to enable this integration in your mobile app.
Step 1- To activate the integration in your Shopify mobile app, first, you need to install Argoid on your Shopify store.
Login to your Shopify account.
Enter "Argoid app" into the search bar.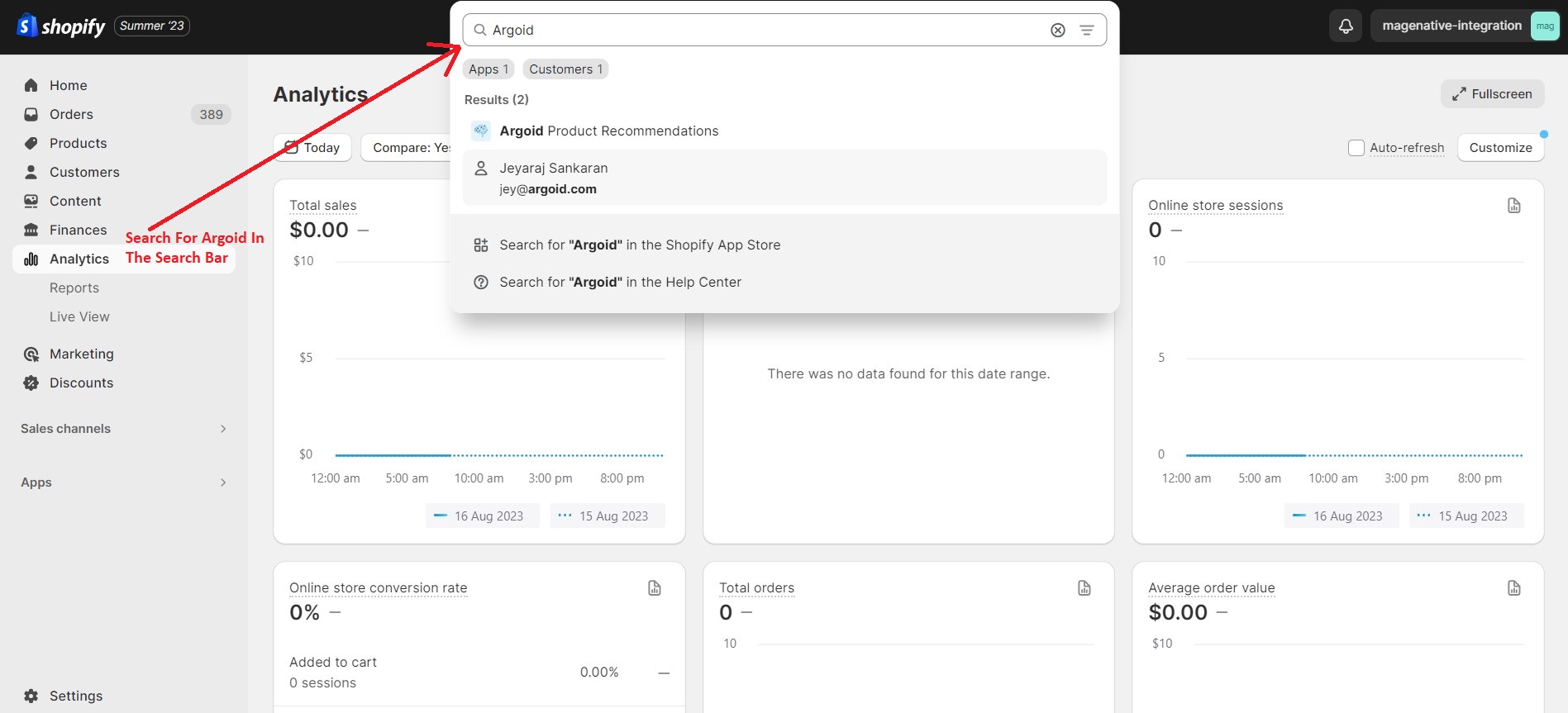 Step 2 – Navigating the Argoid App:
Download: Obtain the "Argoid" app from your preferred app store.
Sign In/Up: Log in or sign up within the app's interface.
Argoid Dashboard: You've successfully entered the Argoid app, and now you're on your personalized Argoid dashboard.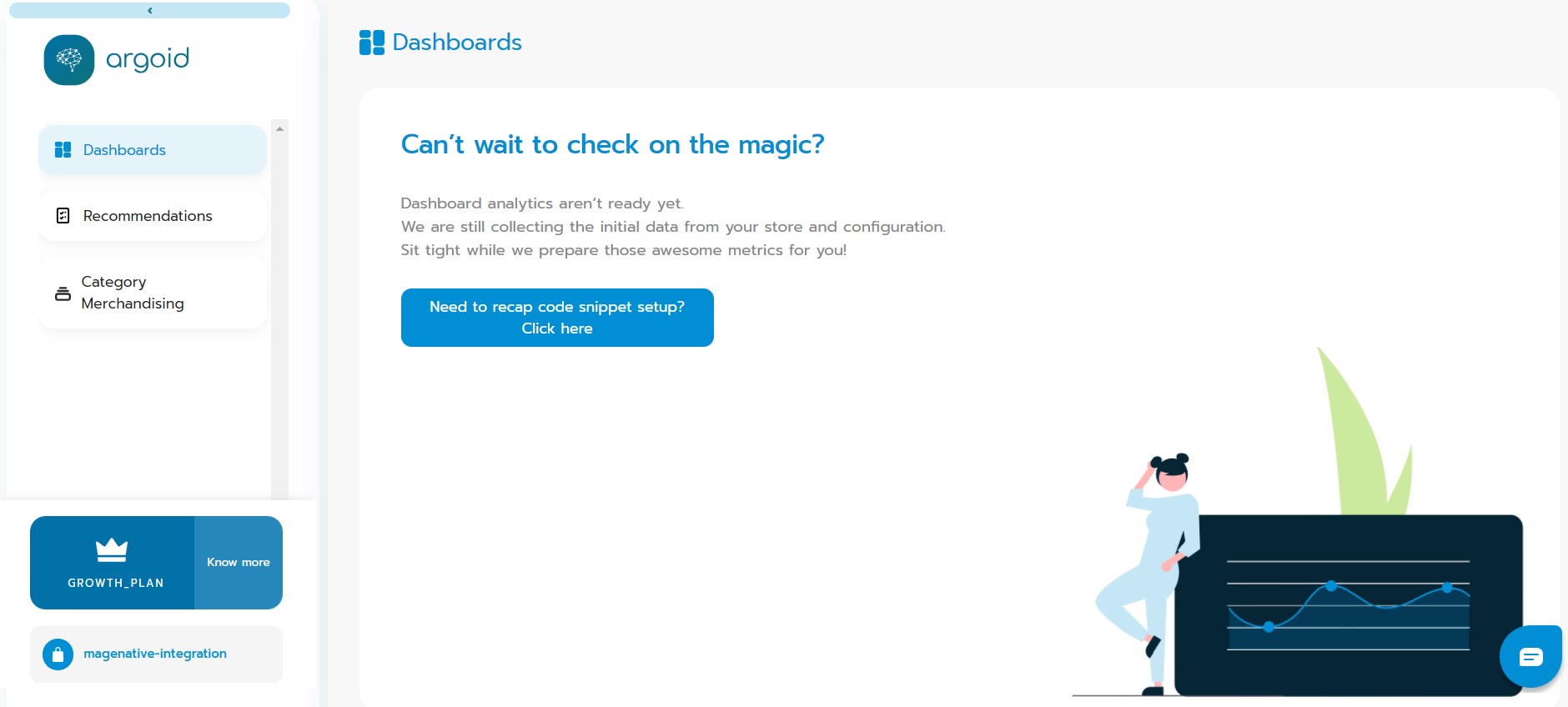 Step 3: Accessing Store API Details
Click on the store name at the bottom section of the dashboard.
After that click on the 'Settings' link.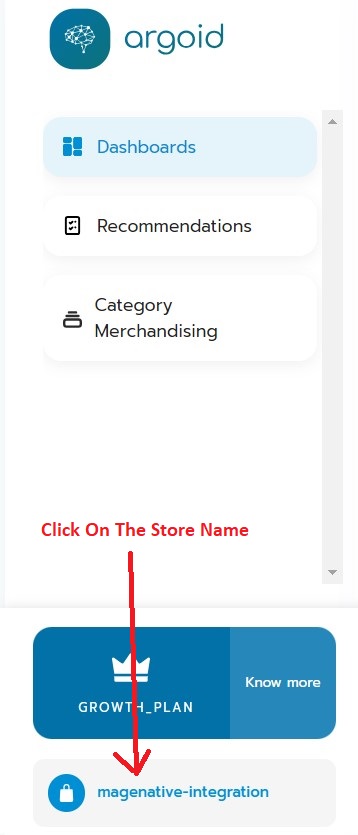 Step 4- Get The API Details
Click on the 'API details' menu.
Find API Key: In the 'API details' section, you will find the API key..
Purpose of API Key: This API key is crucial because it will be needed later to activate the integration.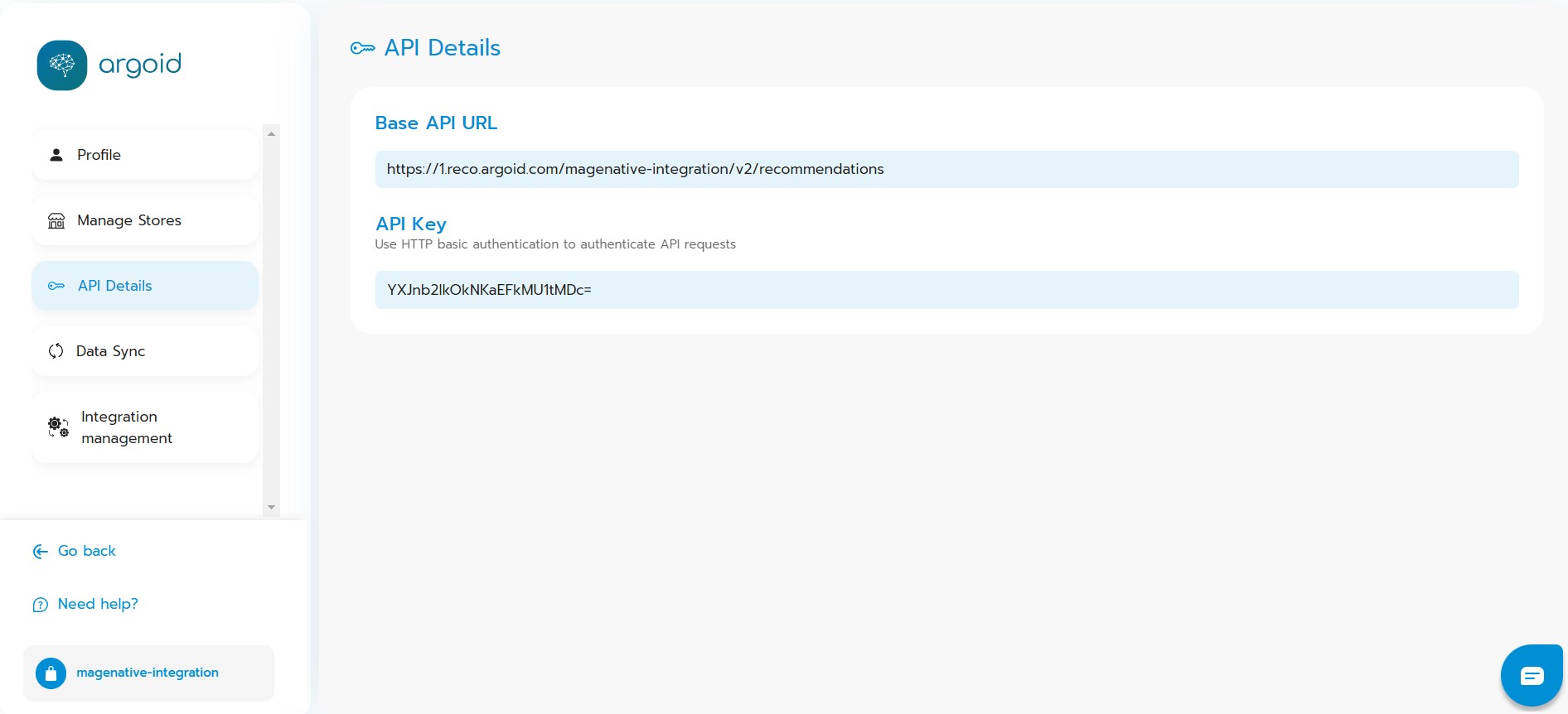 Step 5: Following the steps above, proceed in the manner below:
Login to your Shopify Account and open your MageNative Admin Panel.
Next, Check and select the link labelled "Supported Integrations".

Then click on the category Product Recommendations.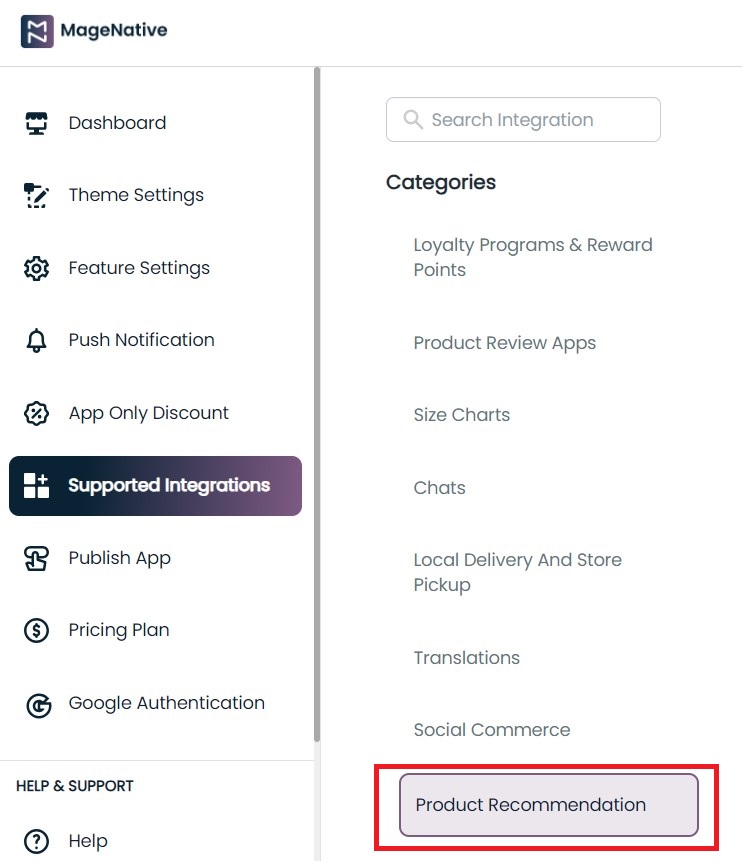 Step 6- Find and activate the Argoid Integration
Find the "Argoid" tab on the dashboard.
Click on the "Enable" button under the "Argoid Upsell Cross‑sell AI" tab.>

Step 7: Read and Follow the Instructions

When you reach this step, a popup will appear on your screen.
Take some time to carefully read and understand the instructions provided in the popup.
Once you have thoroughly reviewed the instructions, locate and mark the checkbox as directed.
Now, click on the "Next" button to advance to the next stage or step.

Step 8- Now, use The Auth Key To Activate The Integration

Paste the secret key copied above.
Click on the enable button to activate the integration.