Boost Product Filter & Search
Product Filter And Search
Boost Product Filter & Search
Boost Commerce offers a variety of solutions to improve Shopify-powered online stores' functionality and user experience. They provide a number of apps and themes that are made to enhance various features of an online store, including product filtering, navigation, and search functionality.
Boost Product Filter & Search, which uses multiple filters and search terms to help customers to.
Find products quickly.
Boost Sales.
Enables store owners to create customizable upsell and cross-sell offers; and Boost Rooster.
Moreover, it provides social proof by displaying recent customer purchases, which are some of the well-known Boost Commerce apps.
Boost Commerce also offers several themes that are designed to be highly customizable and optimized for conversions. Some popular themes include:
Turbo theme, known for its speed and flexibility.
Portland theme, which features a modern design and advanced customization options.
Overall, Boost Commerce aims to help online store owners improve the user experience and increase conversions through their apps and themes.
Let's take a closer look at how this MageNative Boost Commerce integration can help Shopify users streamline their search process.
The first thing you need to do, to activate Boost Commerce integration to your Shopify app is to:
1- Open the MageNative mobile app and log in.
2- Click the Enable button under the supported integrations section.
3- After your integration has been enabled, you can now take advantage of its feature in the ways enumerated below.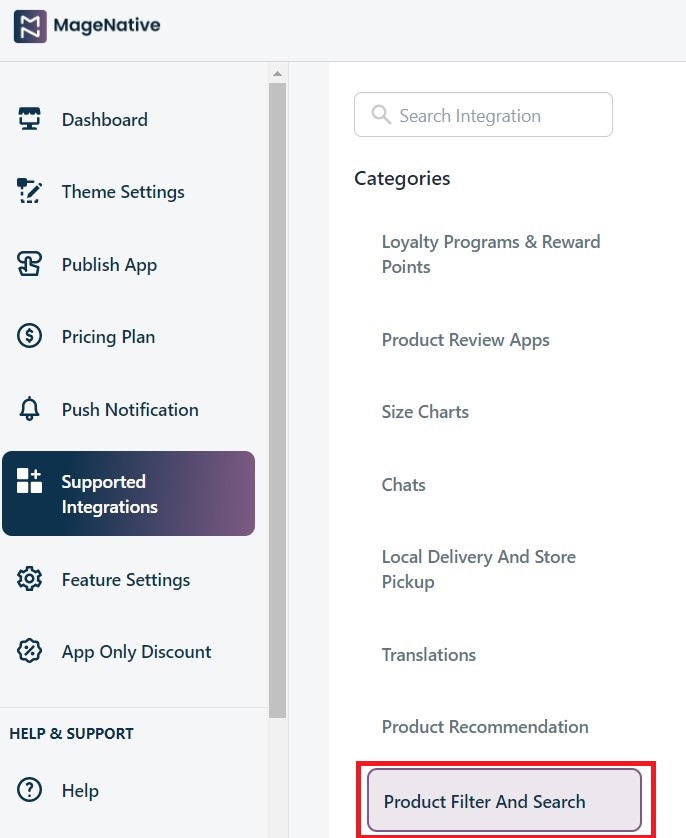 So if you own a Shopify store and want to improve its performance and customer experience, you should look into Boost Commerce's apps in the Shopify App Store.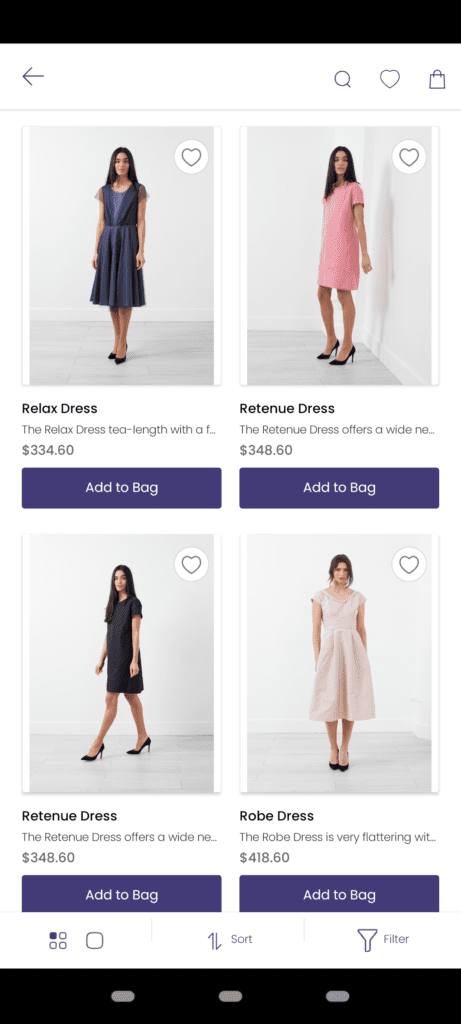 Product Search & Filter: With the help of Boost Commerce and MageNative integration, buyers can quickly and easily search and filter the products in your Shopify store to make it easier for them to find what they're looking for.
Here you can categorize products and apply filters to them based on their vendor type, product, price, or color.
Filter
Boost Commerce uses your storefront data type to create filter types and ranges.
You can select and add custom filters and also customize their range values from which the user can select and filter the products. You need to go to the filter tree section in the Boost Commerce app in your admin panel and choose the add custom filter option.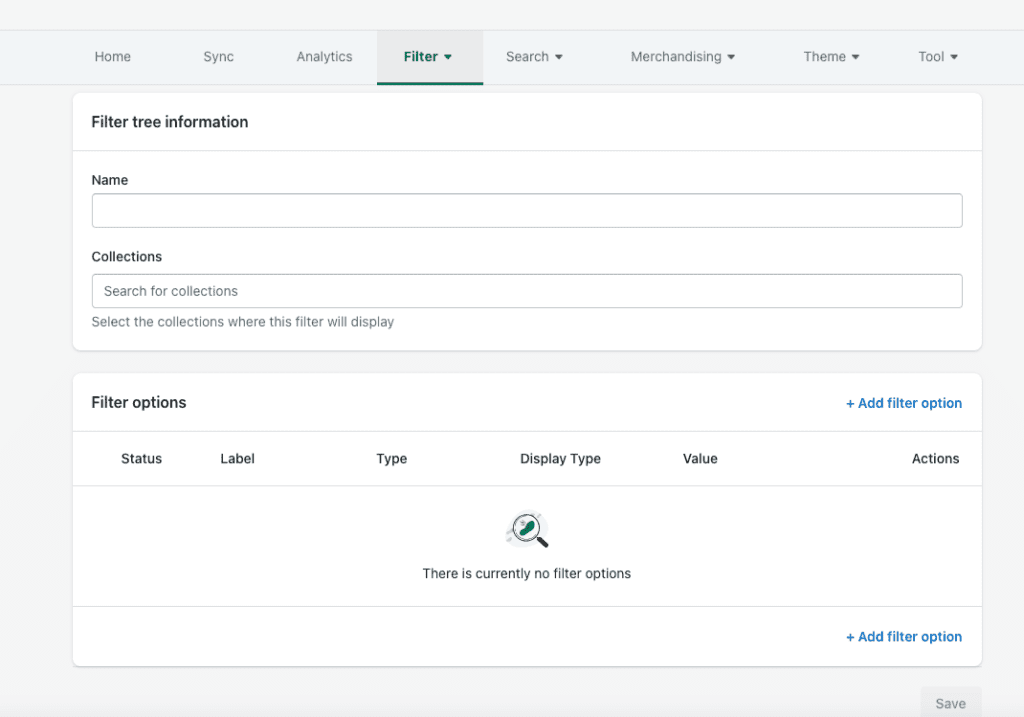 The general filter option lets the merchant create different filter types as per their requirement. Like the size, color title etc.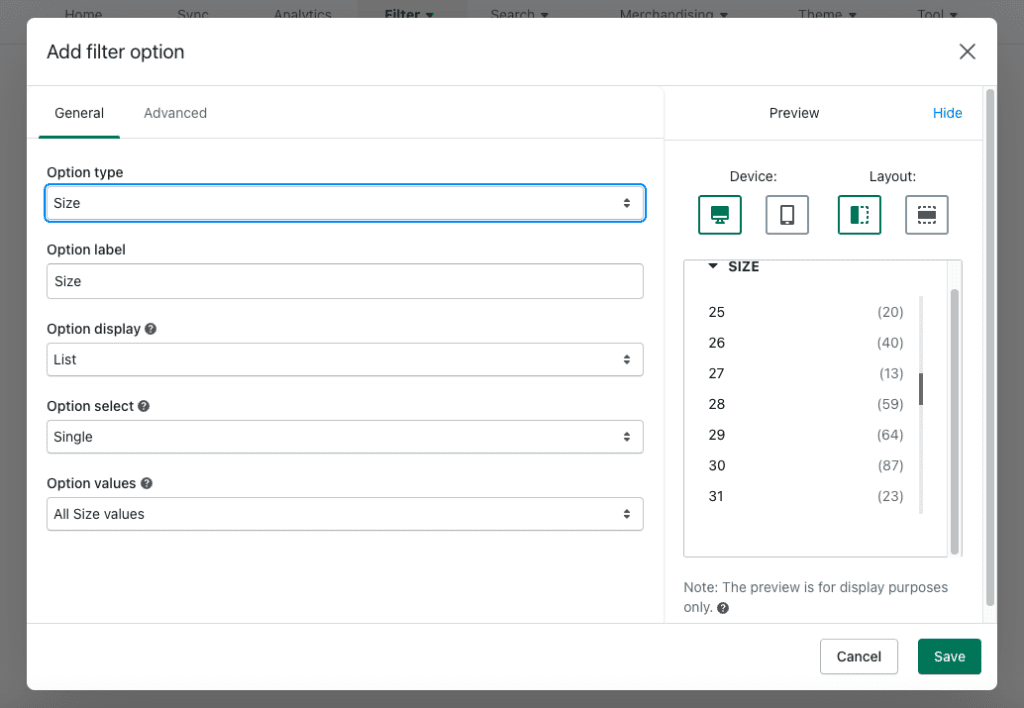 Click on "Add Filter" and select the filter type you want to add, such as "Color", "Title", "Size" etc. You can also create a custom filter if the option you need is unavailable.
Once you have added the filter option, buyers will be able to use it to narrow down their search results and find the products they are looking for more easily. This can help improve your store's user experience and ultimately lead to increased sales and customer satisfaction.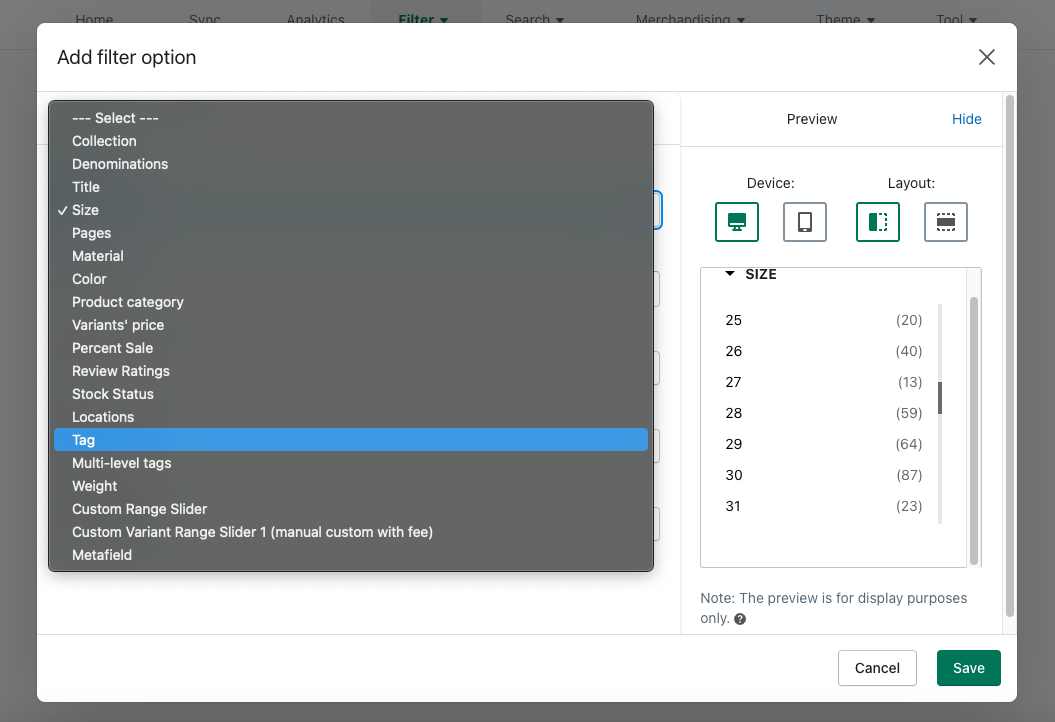 You can also enable and disable the filter tree if required. Let's look at a custom example for the filter option "Vendor, Product Type, Price, etc".
Vendor
Through Vendor filters one can filter down their searches based on different vendors. Filtering vendors can help retailers save time and focus their search efforts on vendors most likely to provide the products they need for themselves.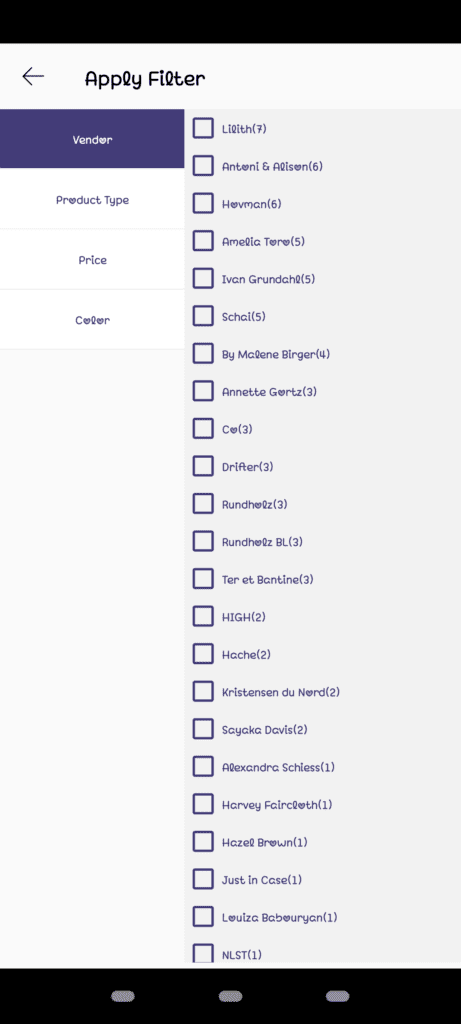 Product Type
A product type filter is a tool that allows users to narrow down their search results by specifying the type of product they want. For instance, if a user is looking for shoes on an e-commerce site, they can use the product type filter to limit their results only to show ladies' apparel.
Integrating MageNative with Boost Commerce gives an advanced searching algorithm and helps users to apply filters over the searched product. Let's take an example to understand it better. Suppose the user is looking for a white bedsheet of some specific size. With the help of product searching, the user can apply a filter for the color white and the particular size he desires, Which will return white bed sheets with that specific size and color. Also, this allows users to narrow down the product and buy the product within a few clicks, which could have taken a lot more time without the filters on search. The user can also shorten the product list that he got from the search results.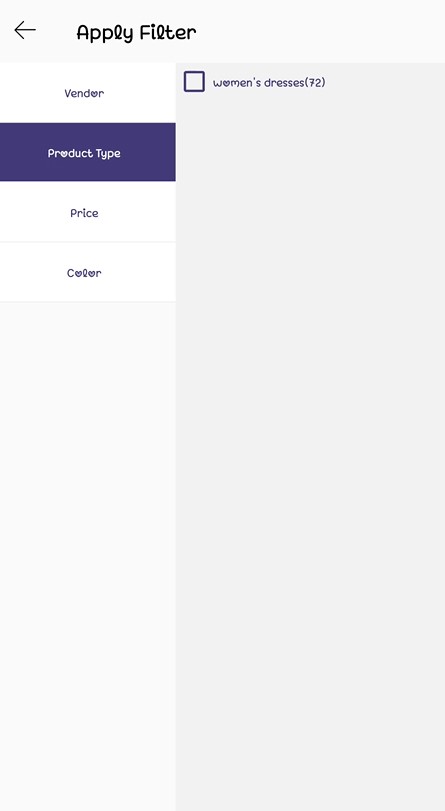 Price Filter
A price filter allows users to narrow down search results by specifying a price range or budget.
Price filters can help users save time by narrowing their search results to products within their budget. By only displaying items that fall within their price range, it can also assist them in making more informed purchasing decisions.
Here, the price filter will show the product price range based on previously selected filters. Where you can further filter your products by setting up the price range. Assume, for instance, that you have chosen vendor "x" from the list. Then select "ladies' dresses" under the "product type" filter. The price range for the vendor and product type you've chosen will then show up in the price filter section.
Here you can set the budget min to the max as per your requirement.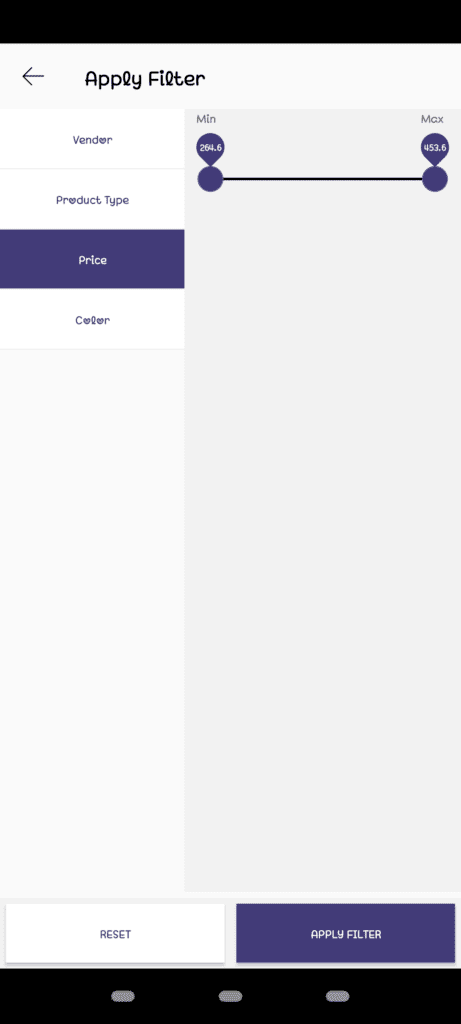 Color filter
Another filter you can use to categorize your products is a color filter. Users can filter search results by choosing one or more particular colors using the color product filters feature.
For instance, if someone is looking for a new pair of shoes, they might want to filter the search results by choosing "black" only to see shoes in that color. After that, the user can view a list of shoes that come in black, making it simpler to choose the right item.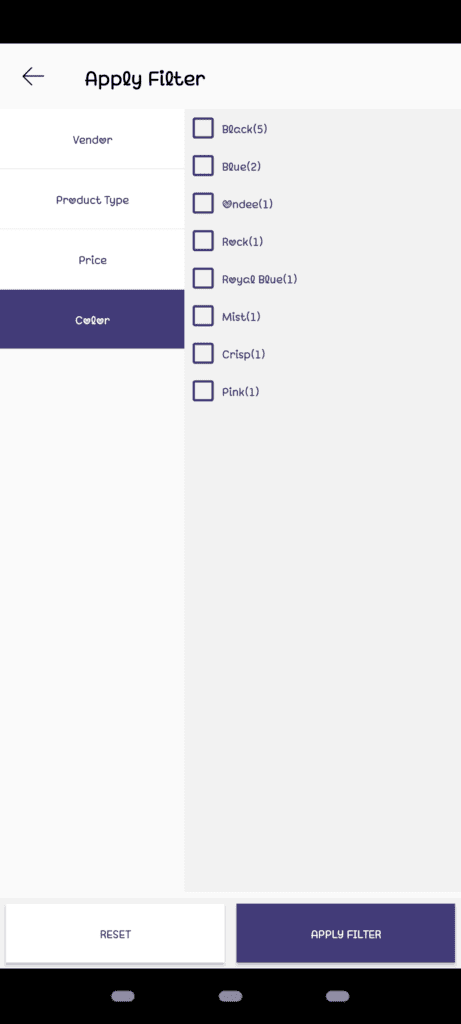 MageNative Boost Commerce integration helps buyers in numerous ways to streamline their product search process. Implementing this integration gives users:
Unlimited Filter option by tag, variant, meta field, vendor, sale percent, and reviews.
Smart search bar: Spell check, instant auto-suggestion, custom search filter.
Insightful analytics with search behavior report & detailed collection filter.
Optimal site search: Synonyms, stop words, redirects, full text & fuzzy search.
So here are all the privileges of this feature, get this into your Shopify mobile app, and give your users an outstanding shopping experience.