Flits: Customer Account Page
Loyalty Programs And Rewards

Flits: Customer Account Page
We at MageNative consistently strive to deliver outstanding solutions to our customers. We have always been on a mission to build strategic integrations over time that have added value to the brands and their mobile applications. Customer experience is the key factor responsible for building a loyal customer base. So to provide our customers with a more enhanced and seamless shopping experience we have integrated with Flits.
Flits lets you customize your buyer account page and deliver a more engaging experience.
Flits offer buyers impressive exciting Store Credits, account pages, and other features like Social Logins, Order History, Reordering, and Wish Lists that would ease consumer usage.
With MageNative Flits integration, you can enable your buyers to access their buyer account page through MageNative's mobile app instead of opening it on the browser. It lets your buyers access their previous orders, store credits, recently viewed products, and more on the go.
With MageNative-Flits integration, you can deliver your buyers an outstanding and impeccable shopping experience.
How to Integrate Flits: Customer Account Page with MageNative Shopify Mobile App Builder?
The better the mobile experience, the higher will be the sales. Now let's go through the step-by-step guide on enabling Flits in your mobile app.
Step 1- From the dashboard of your app click on "Supported Integration".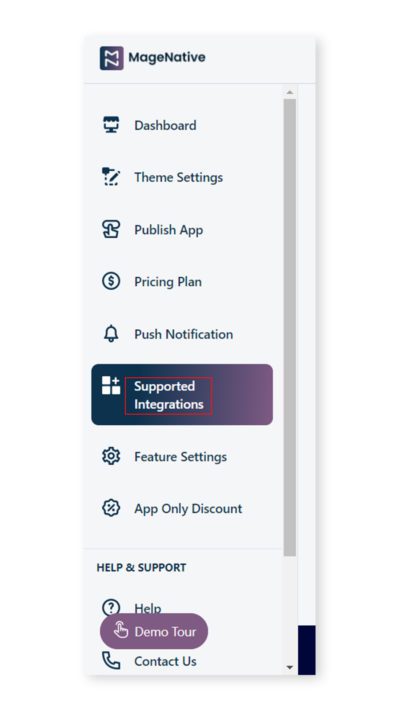 Step 2- After that click on 'Loyalty Programs' and 'Reward Points.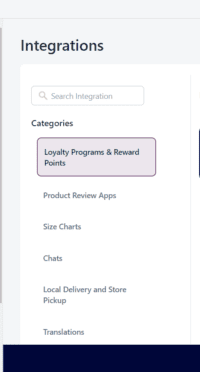 Step 3- Click on the 'enable' link to activate the flits integration in your app.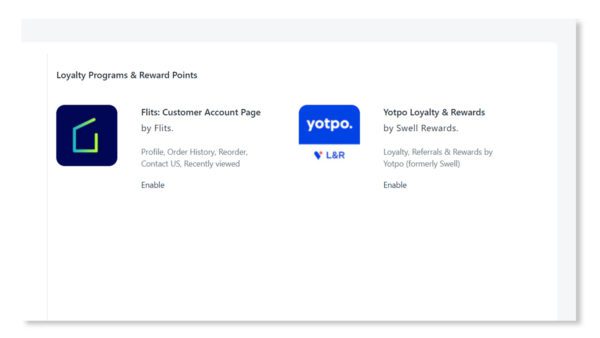 Step 4- Read the instructions carefully in the dialog box.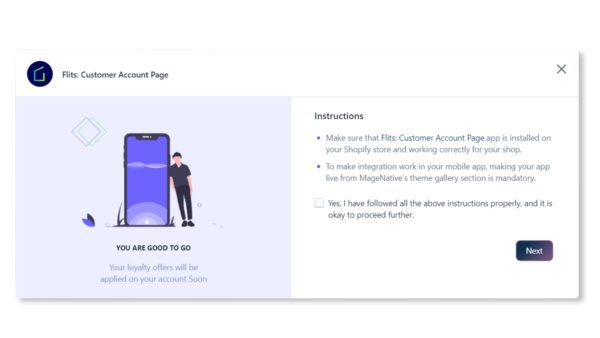 Step 5 – Mark the check box then click the next button to proceed.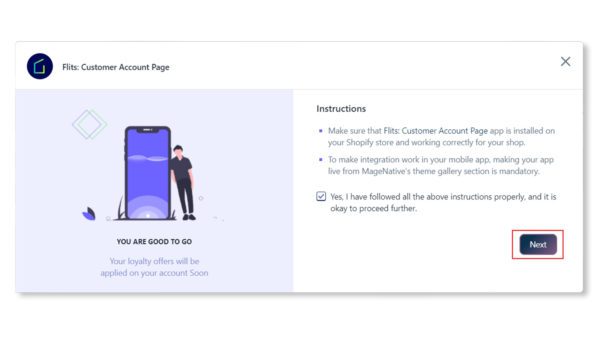 Step 6- Enter the Generated flits API and User Id and click on the enable button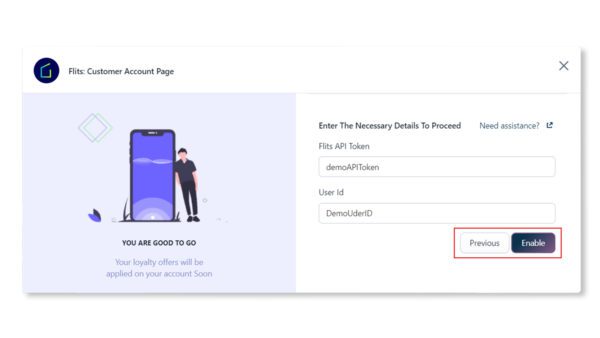 Now you are all set! you have successfully activated the Flits integration on your mobile app.