Product Review App

Judge.me Product Reviews
Leverage social proof to improve trust and product credibility among shoppers!
Reviews are key to the decision-making process; about 95% of shoppers check for online reviews before making a purchase. A positive review convinces them to purchase and helps make customers' purchase decisions easier. Online reviews are the perfect way to build trust and credibility between your business and your customers. Reviews are something that cannot be overlooked; they must be showcased appealingly and elegantly to attract visitors.
Here at MageNative, we take every single measure to make your online journey easier and help grow your business. That is the reason we have integrated with top-class mobile apps. Here in this doc will learn about how to set up Judge.me in your MageNative mobile app.
Before moving to the steps to configure judge.me Let's have a small talk about the judge.me app.
MageNative Judge.me integration helps you gather and showcase star ratings and reviews about your products. Social proof from reviews and other content like videos, and photos increase your organic traffic, conversion rate, and buyer engagement.
How to Integrate Judge.me Product Reviews with MageNative Shopify Mobile App Builder?
Now let's check step by step how you can enable it on your Shopify Mobile App:
Step 1- Click on the "Supported Integrations" from the left menu bar of the MageNative app dashboard.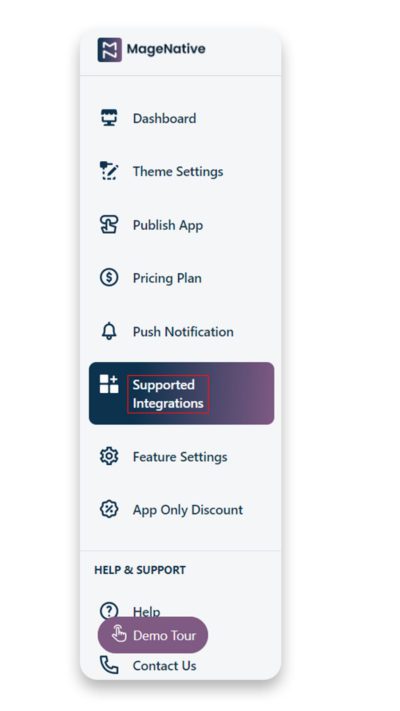 Step 2- After that click on Product review apps and proceed.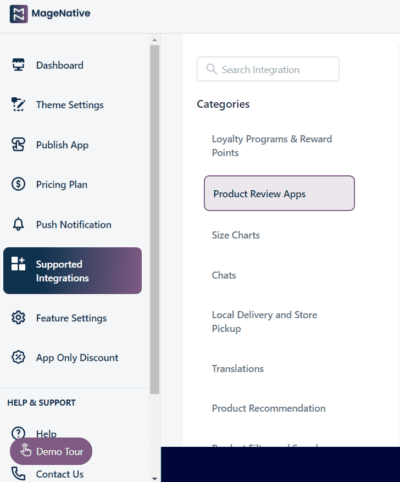 Step 3 – Then click on the "Enable" link to integrate your app with judge.me.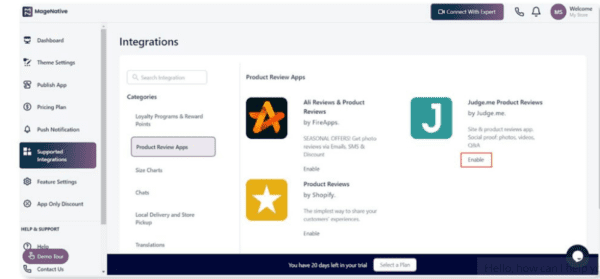 Step 4- A dialog box will appear where you need to read the instructions and mark the checkbox and click "next".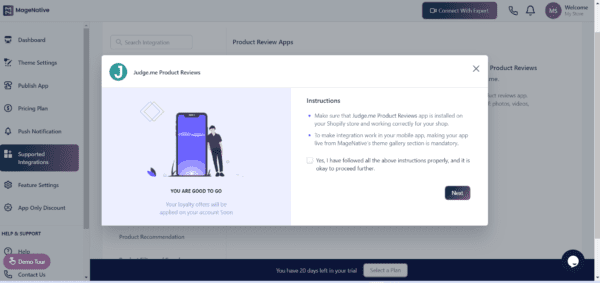 Step 6 – After that, you need to enter the generated judge.me private API token.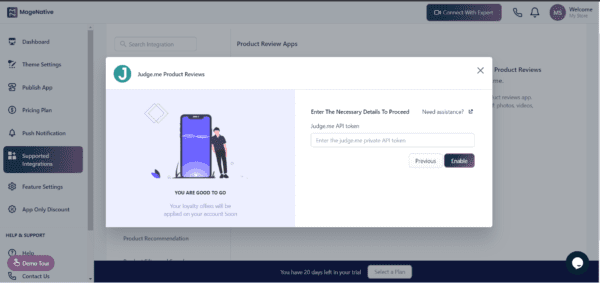 Let's check how to generate Judge.me API token.
Step 1- First go to your app find settings & then under settings click the integration tab.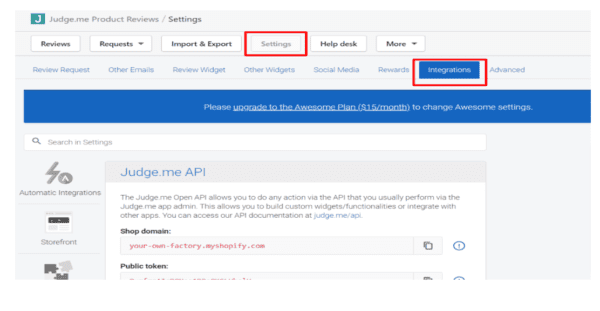 Step 2: Under the integrations tab finds the Developers section and copy the private token.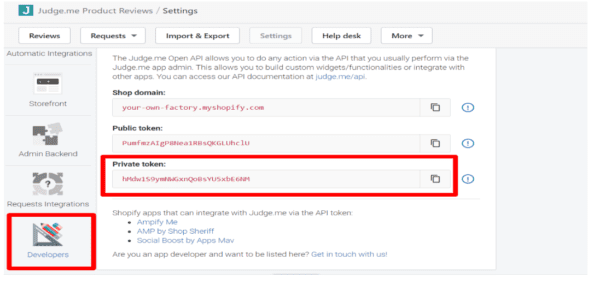 It's all set! Now your private API token key is generated, you can use this key to enable judge.me in your app.