Kiwi Size Chart & Recommender
Size Chart

Kiwi Size Chart & Recommender
Most fashion retailers face product returns due to size issues and poor fits of apparel they purchase online. So to overcome this problem, MageNative has integrated with the Kiwi Size Chart & Recommendermobile app. Kiwizising offers a sizing recommender and chart plugin that helps users to get the perfect size of the apparel they are going to purchase online. It enhances the shopping experience by offering them a fit recommender, a customizable sizing chart, and lots more.
How to Integrate Kiwi Size Chart & Recommender with MageNative Shopify Mobile App Builder?
Kiwizing integration with Shopify mobile app lets you deliver an enhanced shopping experience to your audience.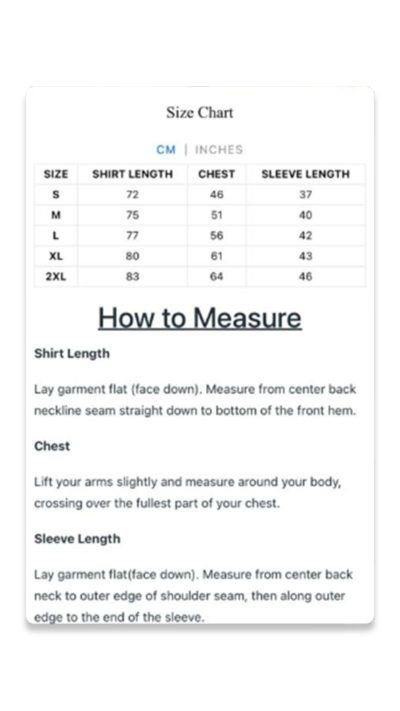 Kiwisizing smart features let you pick the size as the body structure of the buyer. Smart and efficient recommenders help increase conversion rates and reduce returns.
Let's have a look at how to enable it on your mobile app
Step 1- From the dashboard of your MageNative App click supported integration.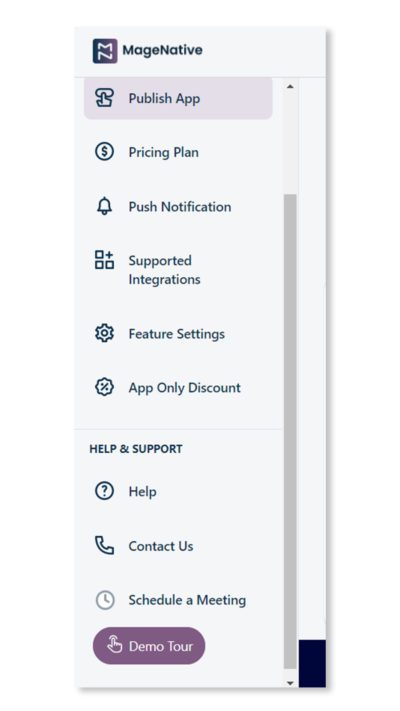 Step 2- After this click on the "size chart" link from the left menubar.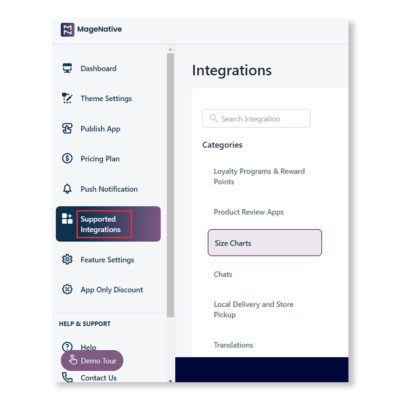 Step 3- After this click on the "Enable" button.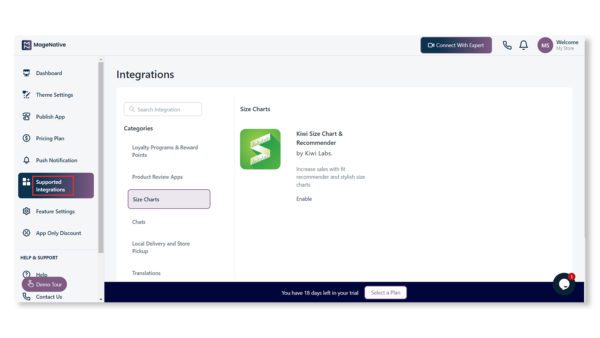 Step 4 – A pop-up will appear where you need to read all the instructions carefully.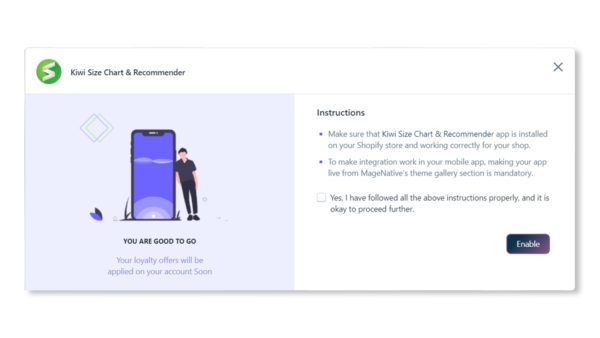 Step 5- Mark the checkbox and click on the enable button to proceed.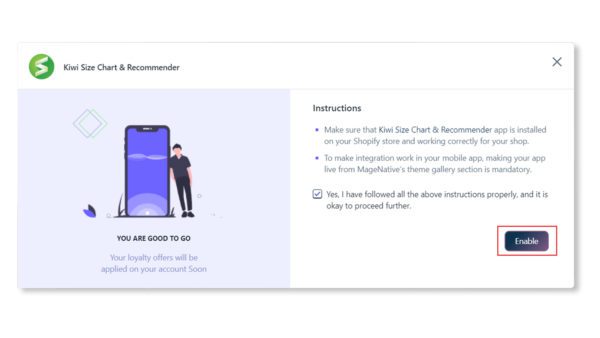 You're all set! utilize the sizing chart and give an enhanced shopping experience to your shoppers.