Translations

LangShop
LangShop is an effective translation app that lets you translate the language of your Shopify storefront into the language your global consumers speak in.
By detecting your consumers' language, it automatically switches your Shopify store/app to the correct one or allows them to choose it manually. It makes your store multilingual and allows you to display your product prices in multiple currencies.
LangShop can translate all types of content into 241 languages without requiring coding skills. It automatically translates your app's content and saves it so you can edit and improve it whenever you want.
How to Integrate Langshop with MageNative Shopify Mobile App Builder?
Let's have a look at how to integrate Langshop into your MageNative Shopify Mobile app.
Step 1 – From the dashboard click on the 'Supported Integrations'.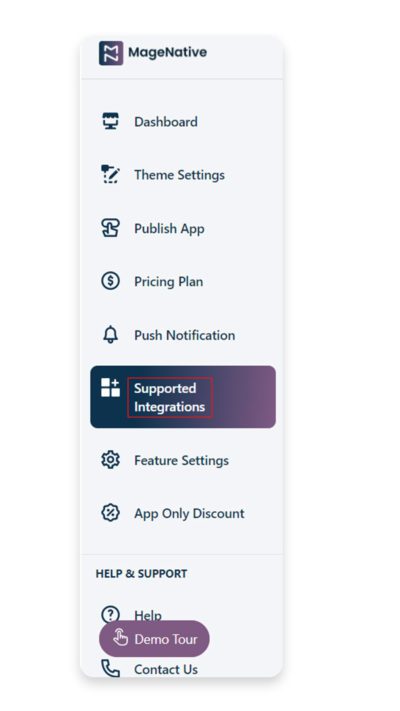 Step 2- After that click on the 'Translations' link.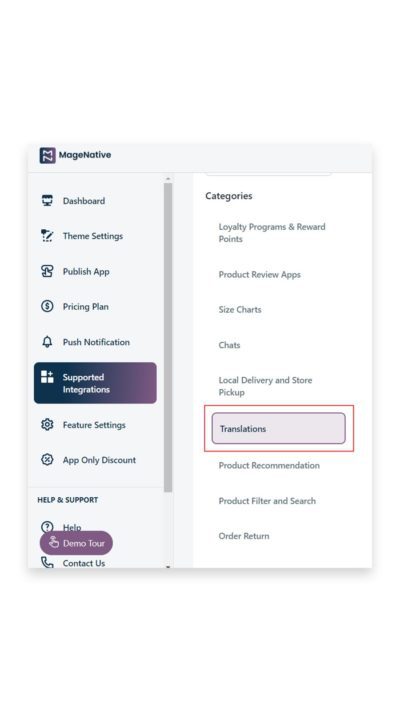 Step 3- After this click on the "Enable" button.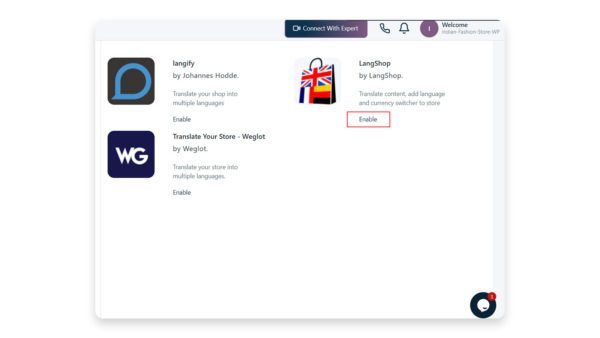 Step 4 – A pop-up will appear where you need to read all the instructions carefully.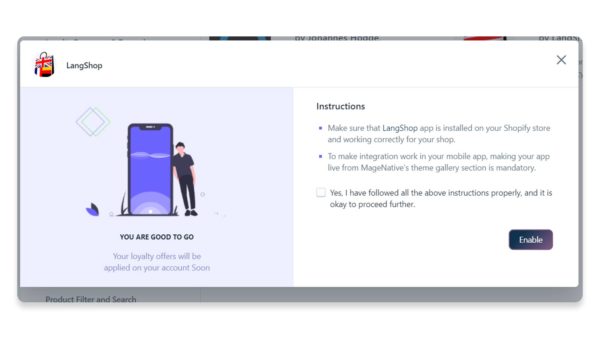 Step 5- Mark the checkbox and click on the enable button to proceed.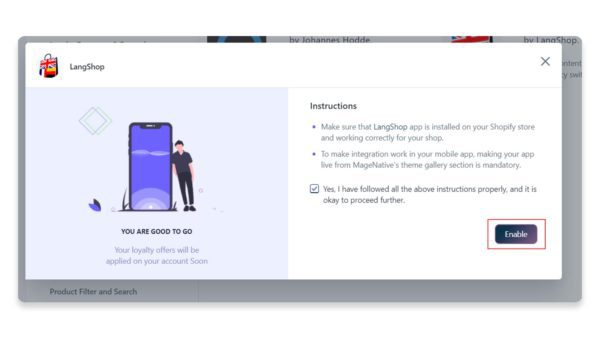 You're all set! Utilize Langshop and connect seamlessly with all your customers across the globe.