MageNative Integration With Shipway
Order Tracking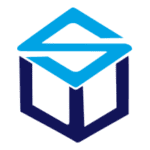 MageNative Integration With Shipway
Once your eCommerce business starts engaging with buyers and yielding enormous sales volume, order fulfillment becomes a full-time job.
In addition to being hectic, Ecommerce shipping can be both time-consuming and costly.
Simultaneously, customer expectations for shipping management and order fulfillment have risen, with 96% of customers now defining "fast delivery" as same-day delivery, according to Invesp. It is also worth noting that 54% of customers will shop with a retailer less frequently or never again after a bad delivery experience, according to Pitney Bowes.
Fortunately, there are shipping management tools for Shopify eCommerce, like Shipway, that help you efficiently manage your shipping processes.
Shipway Integration Helps Buyers In numerous ways
Enhancing the post-purchase process for both merchants and buyers.
Reducing buyers' queries while enhancing the user experience.
Determining which shipments are experiencing delivery issues.
Gathering Feedback from your buyers/ Getting order reviews.
Get real-time order tracking on your mobile app.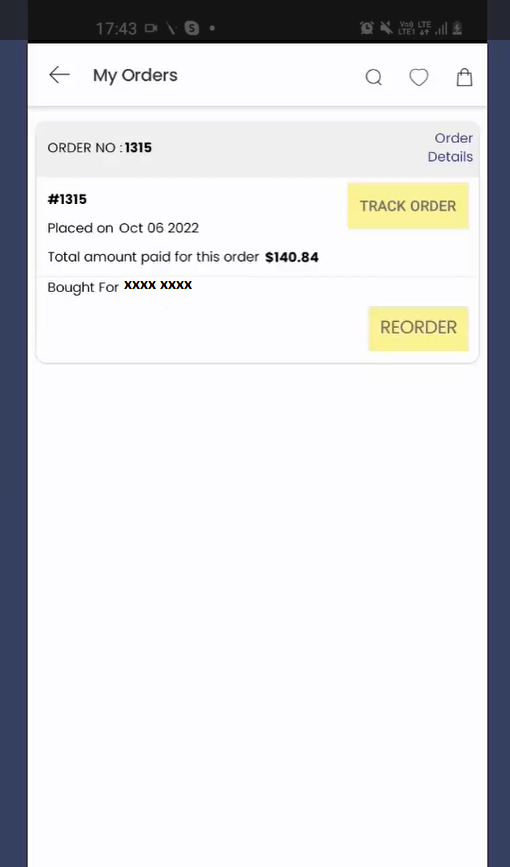 Sit relax! Keep an eye on your order at each step.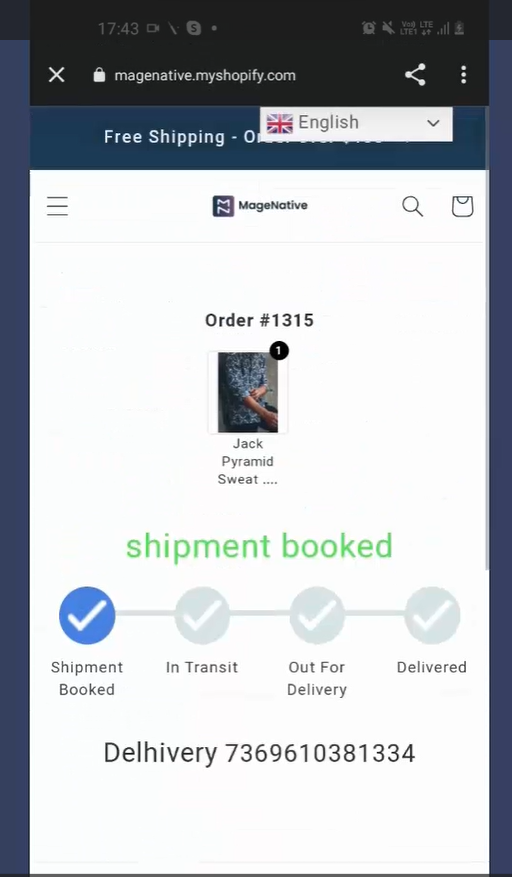 So whenever there is a status change from the delivery part, you will receive a real-time notification in your app as per your delivery status.

Need help installing? No worries – here is the step-by-step guide to activate this incredible tool in your Shopify mobile application.
Step 1- From the left menu bar of your dashboard, click on 'Supported Integrations.'

Step 2- After that, click on the 'Order Tracking link.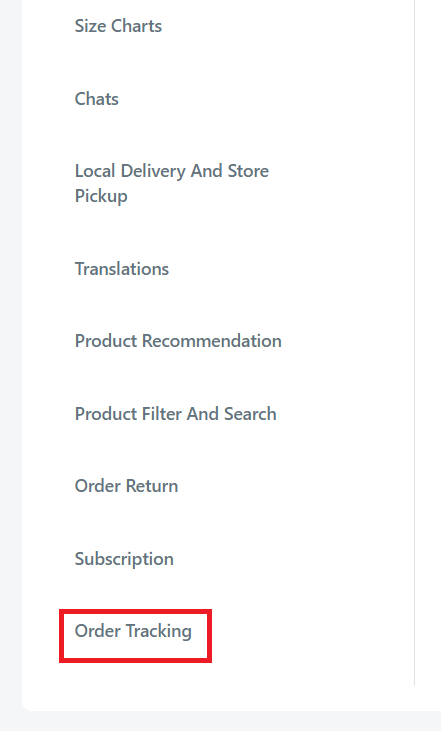 Step 3- Click on the 'Enable' link to activate this integration in your application.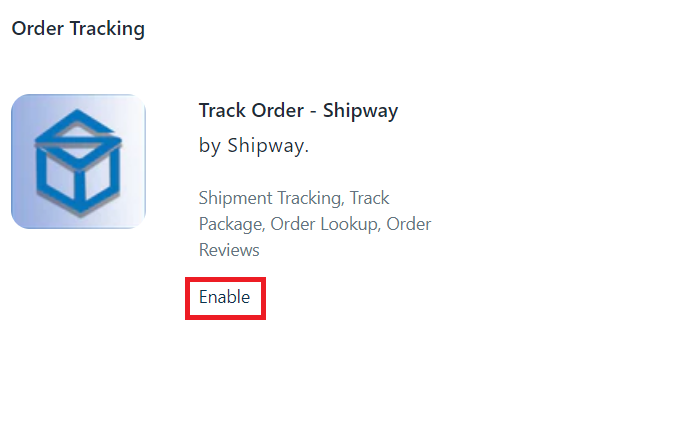 Step 4- A dialog box will appear; read the instructions carefully.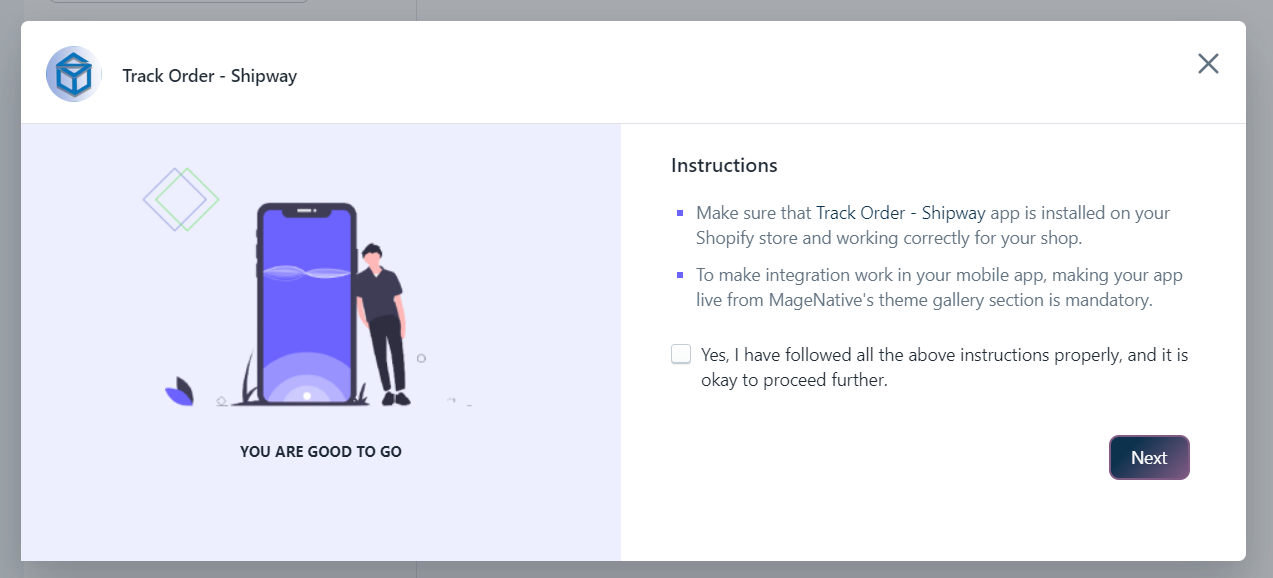 Step 5- Mark the checkbox and click on the 'Next' button to continue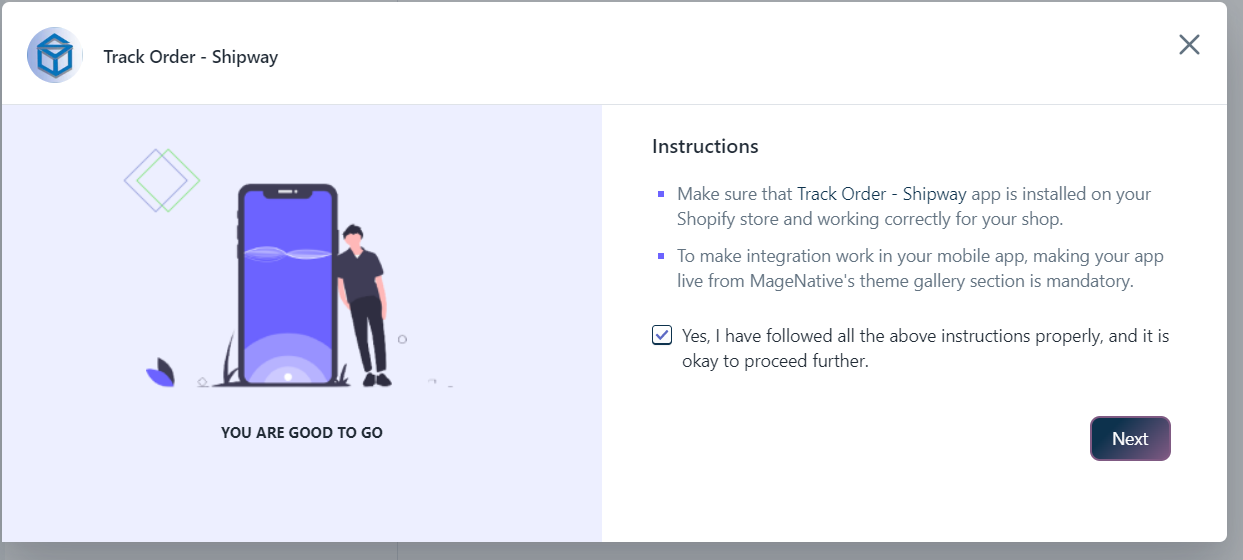 Step 6- Here you will be required to enter 'Username' and 'License Key' and then click on the enable button to activate your integration.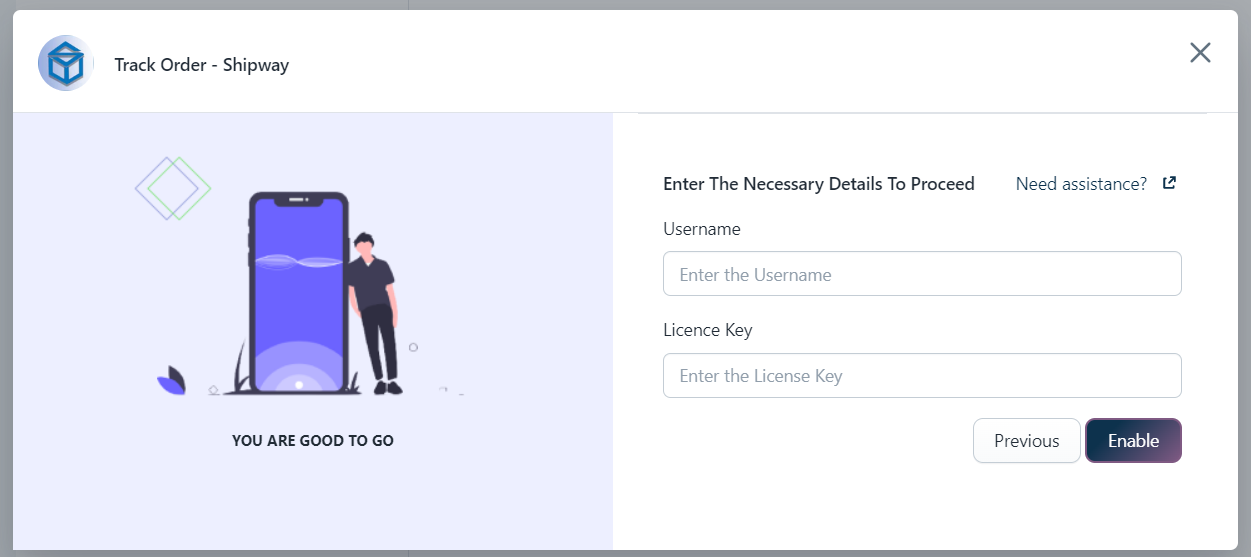 You're all set! You have successfully enabled Shipway in your MageNative mobile app.