REVIEWS.io Product Reviews
Product Review App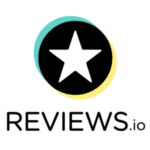 REVIEWS.io Product Reviews
Grow Your Sales Up To 4X By Integrating Your Mobile App With REVIEWS.io Product Reviews
Did you know?
Customers who read authentic reviews are four times more likely to make a purchase and spend 28% more per transaction. Make a connection with your buyers, share authentic experiences, and increase sales.
So to help you grow through customer trust and advocacy. MageNative is integrating with the best reviews and rating apps, i.e. Reviews.io.
Reviews.io is an excellent choice for any eCommerce business looking to collect company and product reviews in order to assist customers in simplifying purchase decisions. It is a trusted online reviews platform that assists businesses of all sizes gather, share, and publish customer reviews. Customers can post reviews on the application or site for the company and the goods or services it provides. Verified buyers can leave reviews by responding to automated email and SMS invitations.
You Can Easily Stimulate Your Mobile App Integration With Review.io By
Signing into your Shopify app.
Clicking the enable button under the supported integrations section.
Entering the necessary API key.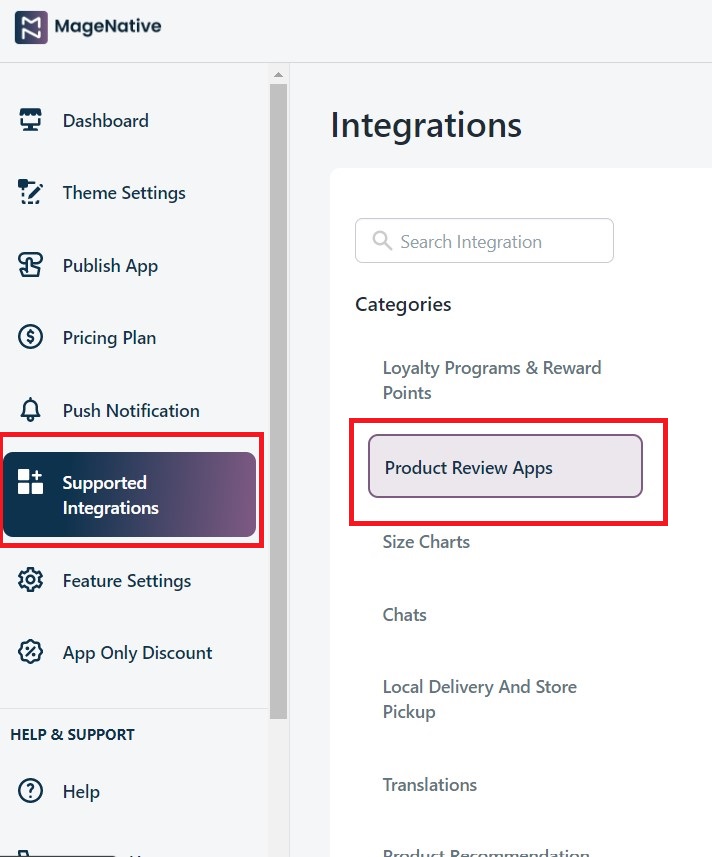 Once you have enabled the integration in your Shopify mobile app. You can now start to build brand credibility by showcasing your reviews and ratings in an elegant manner.
So, let's take a look at the app on your mobile device. And see what features this incredible integration has to offer.
Below the selected product, you can easily view the reviews and ratings left by buyers on the app.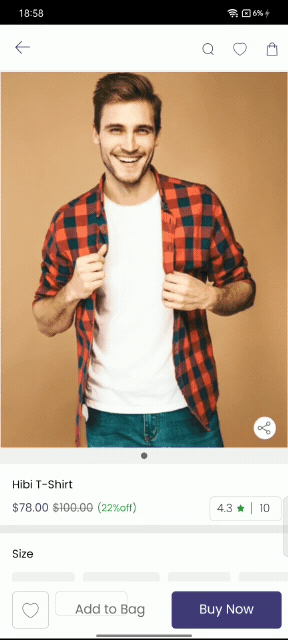 To view the entire list of all reviews and ratings left by your various buyers, click on the View All button.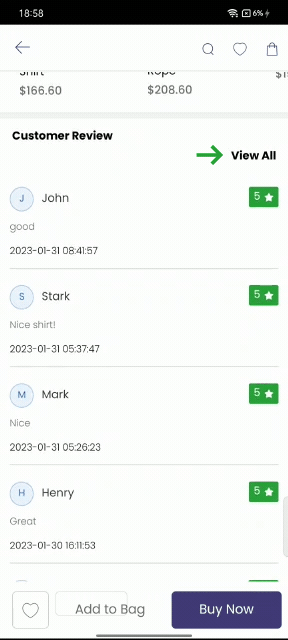 Also, you can leave star ratings and reviews on the product by filling out the following:
Name
Email
Title
and the Review you want to share
Click on the submit button, and your review will be submitted successfully.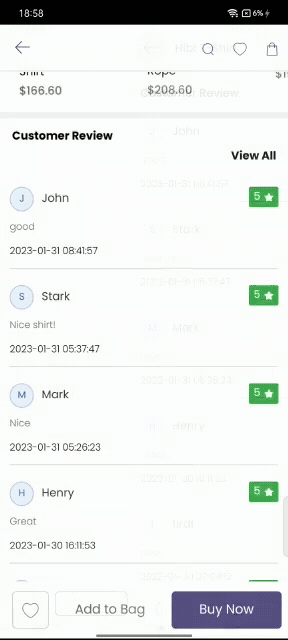 The review will begin to reflect shortly after approval.
So that was all about app ratings and reviews. Utilize this excellent integration to win over your customers' trust and credibility.