Loyalty Programs And Rewards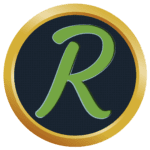 Rewardify
Did you know?
About 75% of consumers will prefer a brand with a loyalty program that decently rewards its customers.
Customers who are loyal to you bring a lot to the table. They significantly impact a company's sales in addition to aiding in the promotion of a brand and its goods. The majority of brands give them more importance than expanding into new markets, according to the most recent data on customer loyalty. The survival of new players and small businesses depends on converting potentially interested customers into loyal ones.
So to increase our loyal customer base, MageNative has integrated with Rewardify. Rewardify is the retailer loyalty platform that allows you to design a program that complies with your business needs. Enabling you to grant basic store credit as rewards for customer loyalty based on particular customer behaviors. Create employee or VIP programs, or even offer rebates for sample purchases. Customers can earn and receive credit through Rewardify's functionality in both POS and online settings, then use that credit as they see fit.
You can easily enable this integration in your MageNative mobile app in the following ways:
1- Install the Rewardify app on your Shopify store.
2- After that, click on the Setup link from the left menu bar.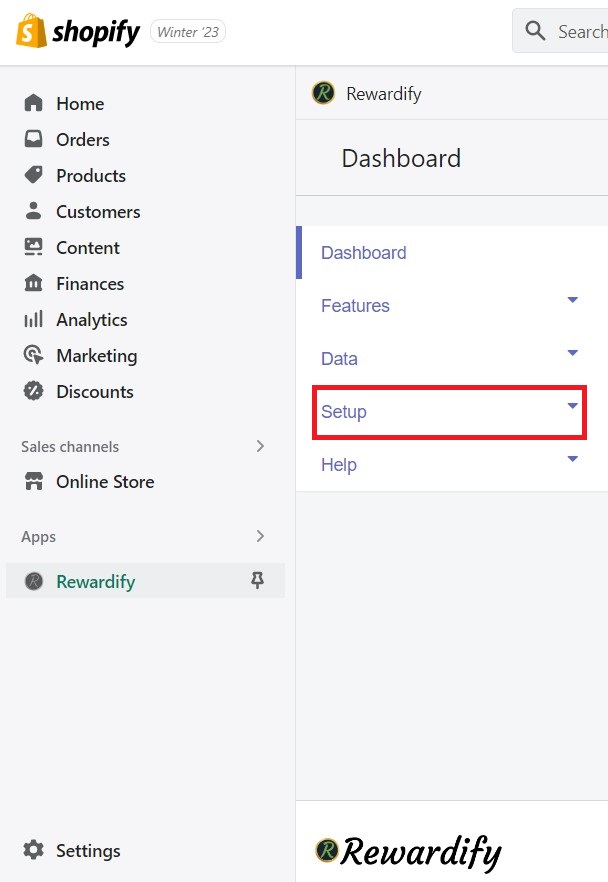 3- Following that, click the API Keys link.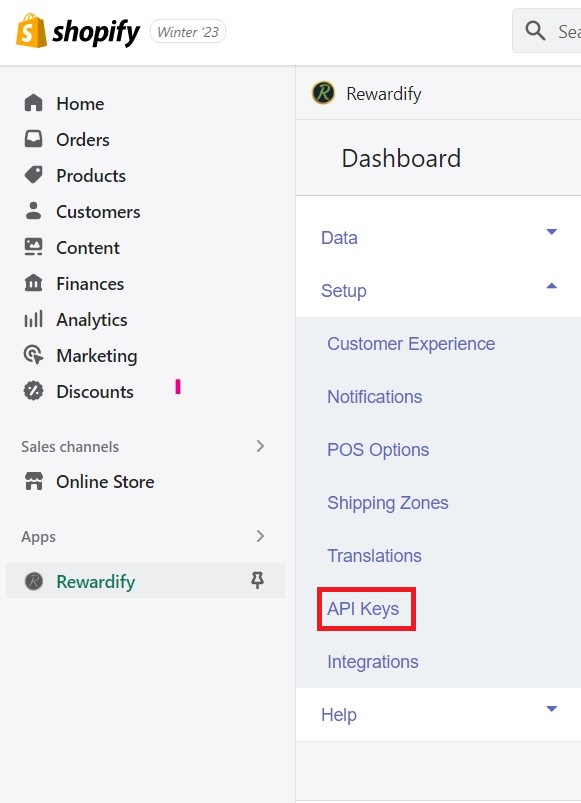 4- From the API keys link you will be redirected to the following page, here click on the button Create API Key.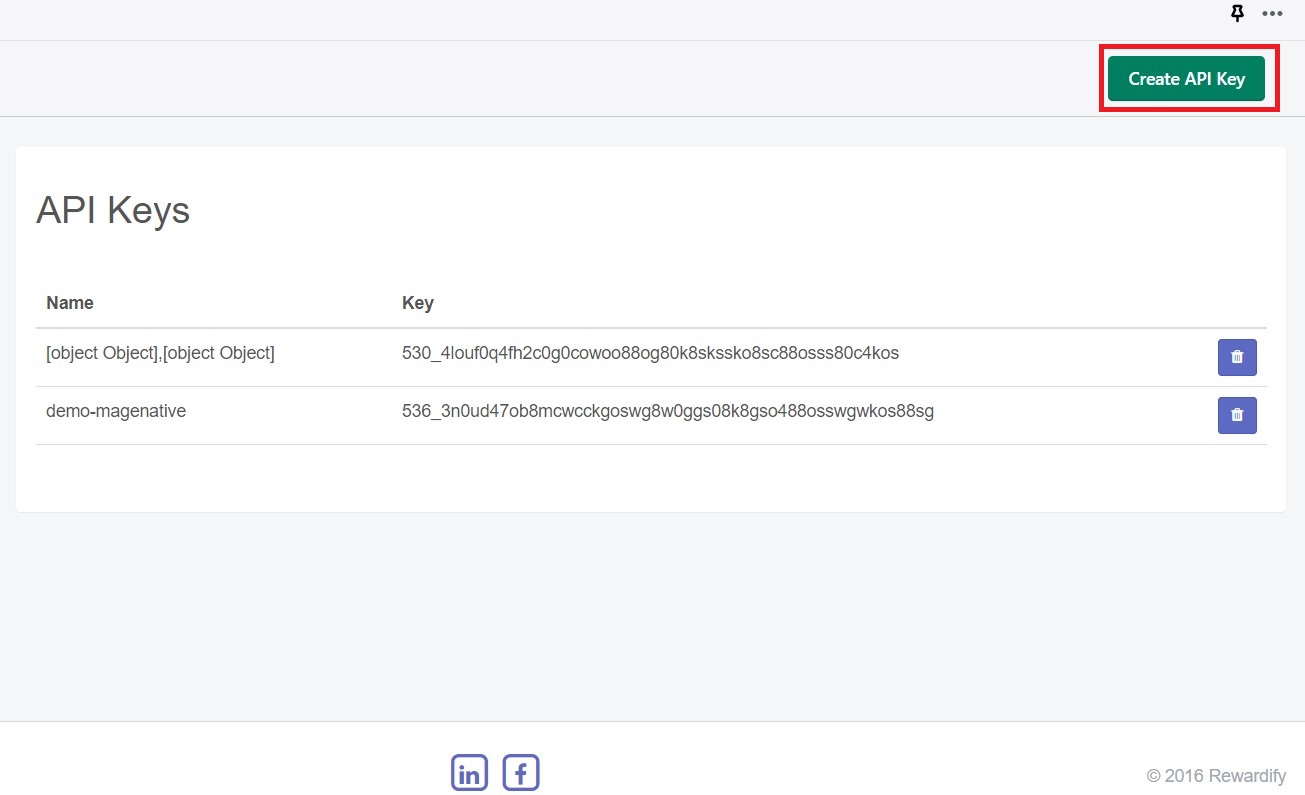 5-Following that, A dialog box will appear in front of you where you need to enter the name for the API key and click on the button Create API key.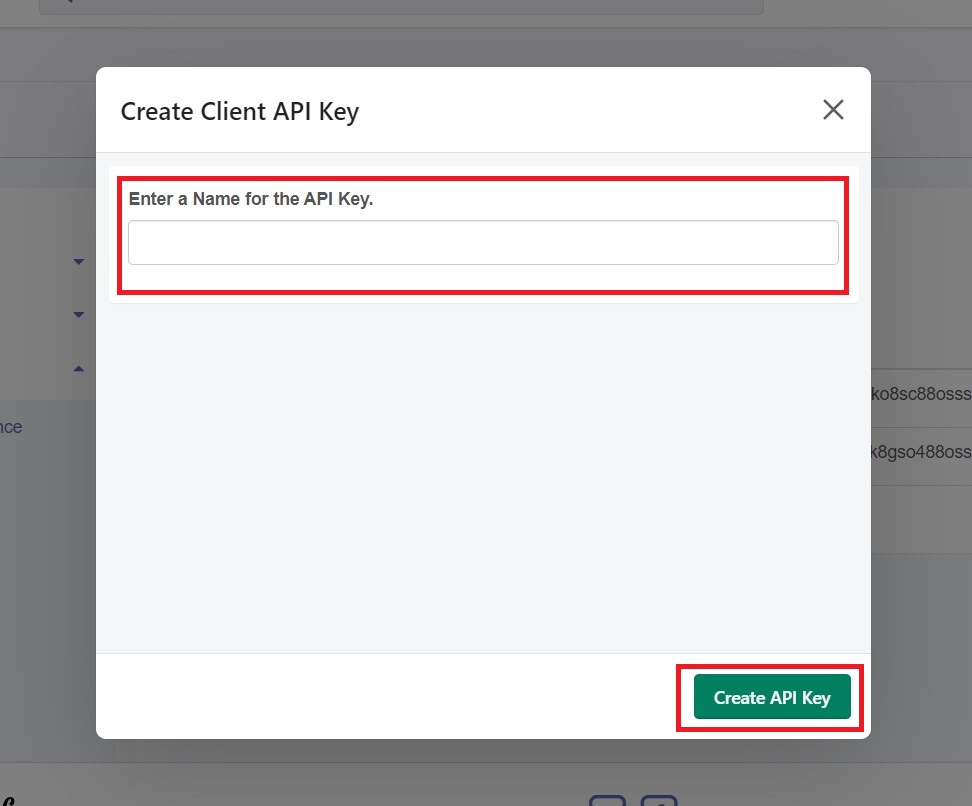 6- The client API Key and Client API secret will be generated, copy the key and secret and utilize them in your MageNative app panel section to activate the Rewardify integration.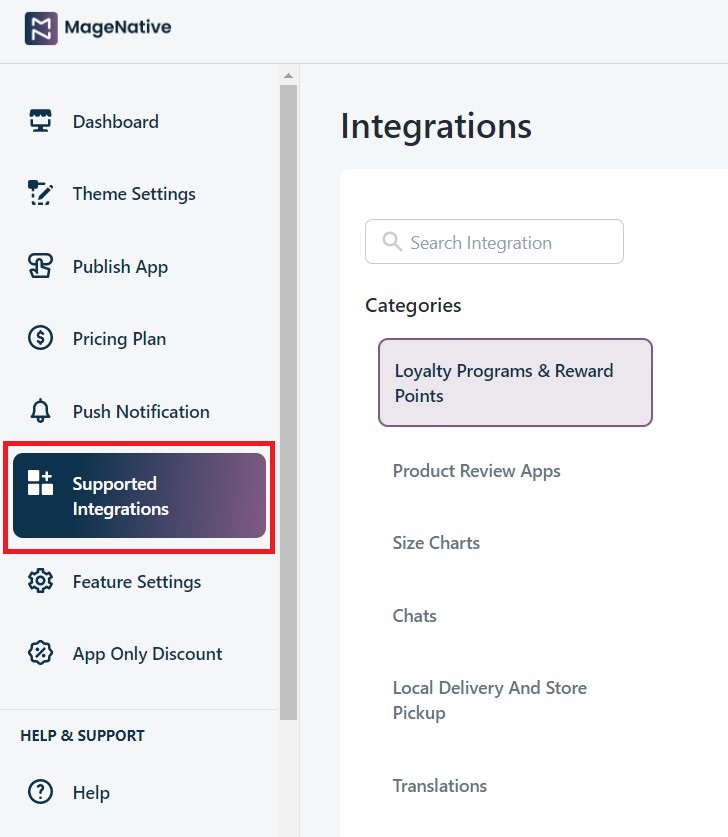 Once you've enabled Rewardify in your Shopify mobile app, you can relish all its features.
Let's see how⬇️
1- Once you have logged in to your app, you can easily find the Rewardify section from the account page.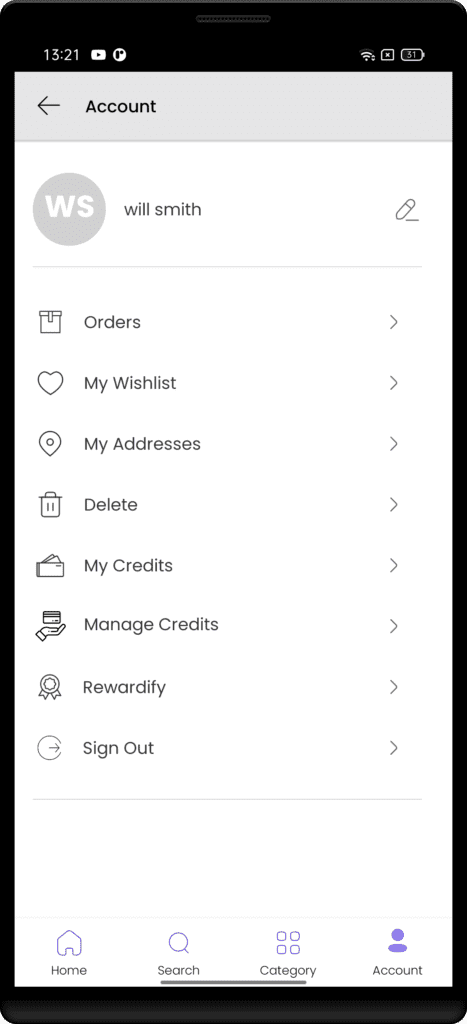 2- Here, You can easily sign in to your Rewardify app using your email, password, or your existing social media account.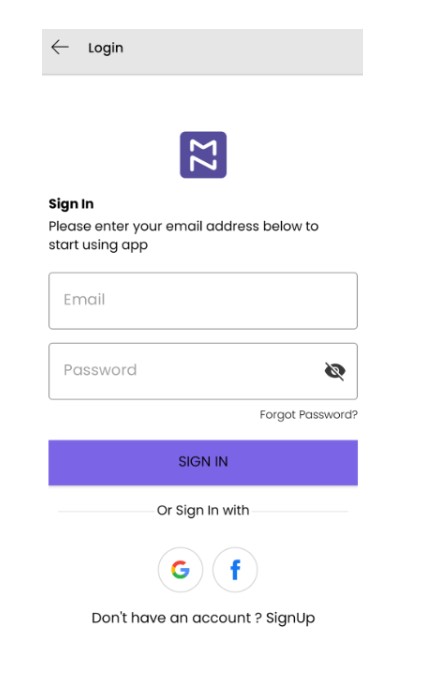 3- Once you have logged in to your app, a dashboard will appear on your mobile screen, where you can see the total amount, the amount you have spent, etc. Also, you can generate the discount code by utilizing your saved amount.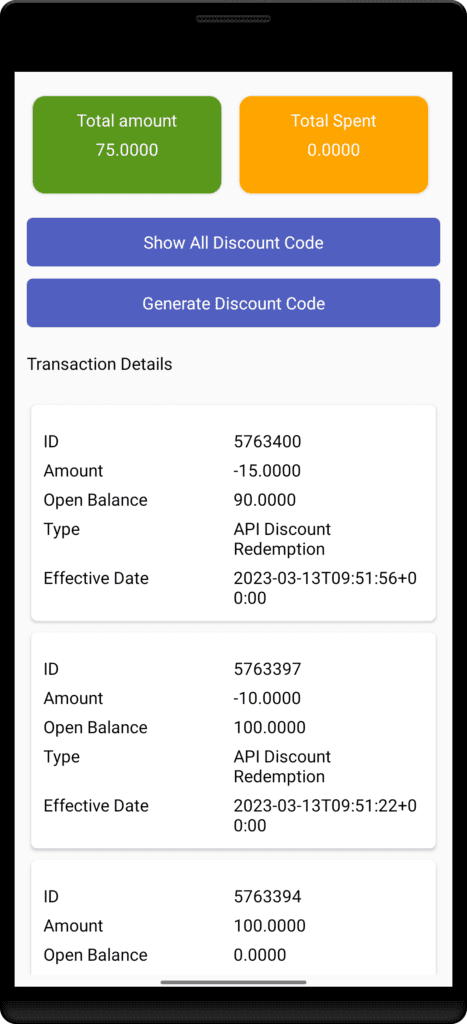 4- As a merchant, You can appeal to your buyers by rewarding them in different ways.
For example, here users will receive a $100 reward for creating a new account. And user can use this reward to generate discount codes in the following manner.
5- Click on the Generate Discount Code button, and a dialog box appears in front of you.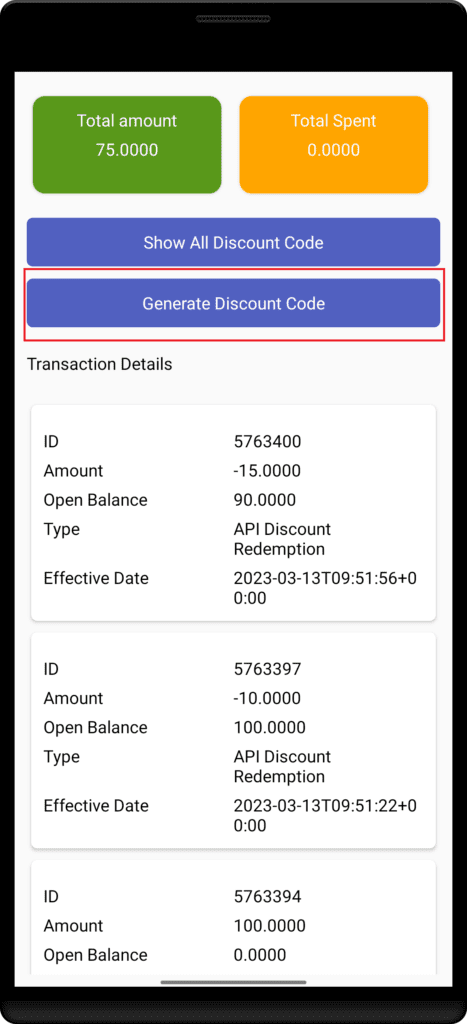 6- After entering the amount and memo, you can generate a discount code by clicking the submit button.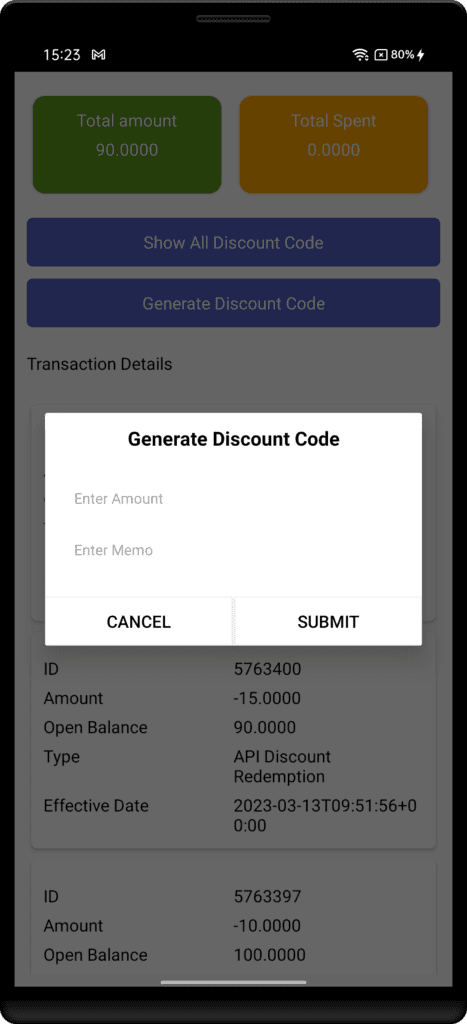 7- Once the discount code is generated you can apply this discount code to get a rebate on the products you are going to purchase.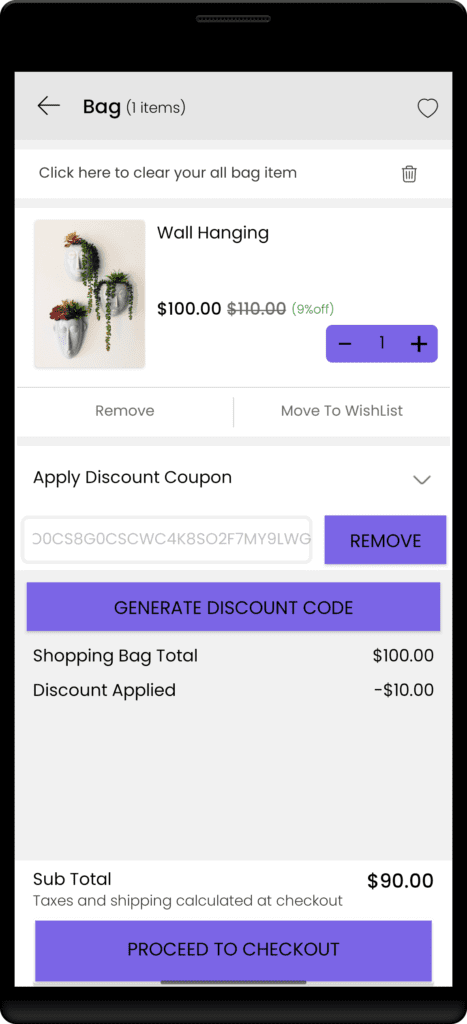 Rewards programs can be an effective way for merchants to encourage customers to return to their stores and make additional purchases.
Retailers can boost sales, foster customer loyalty, and encourage repeat business by offering rewards to buyers.
By providing customers with additional rewards, Merchants can foster customer loyalty and raise the likelihood that customers will stay with them. Repeat customers are also more likely to tell their friends and family about the business, which may further boost sales. In general, offering rewards to customers is a fantastic way for businesses to develop a base of loyal clients and foster long-term business growth.
Use this helpful integration to lure your customers with an attractive discount on your offerings.