Loyalty Programs And Rewards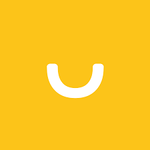 Smile: Loyalty & Rewards
Create A Loyalty Program To Convert First-Time Buyers Into Repeat Customers.
Loyal customers are better for business: they help you grow and maintain high profits. Stronger shopper loyalty aids in business expansion. About 59% of American consumers claim that once they become brand loyal, they stay that way for the rest of their lives. So to help you grow your business via customer loyalty, MageNative is teaming up with Smile Loyalty & Rewards.
Smile.io enables business brands to launch various referral programs from a single platform. Because of its individualized and enticing reward programs, users find Smile.io to be very efficient. Brands can use all of the features of the software without needing to be tech-savvy. That is to say, even those who are not very proficient with software can easily use the user interface.
Let's take a look at how to integrate it into your Shopify mobile app and get the most out of it:
The following steps can be taken to enable Smile.io integration in your MageNative mobile application.
Step 1- After Login, go to the 'Supported Integrations' tab in your MageNative App.
Step 2- Here is the corresponding integration tab; to enable the integration, click the Enable button next to the Smile.io tab. You are all now set to utilize all the privileges of Smile: Loyalty & Rewards.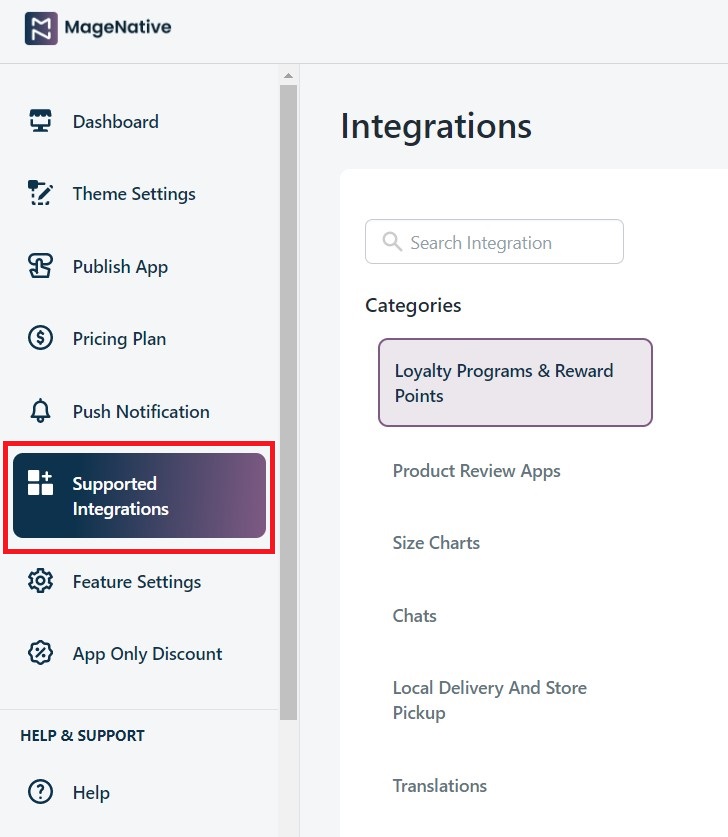 Step 3- Sign in to your account with login credentials, or use your existing social media accounts to log in. Else you can sign up for it.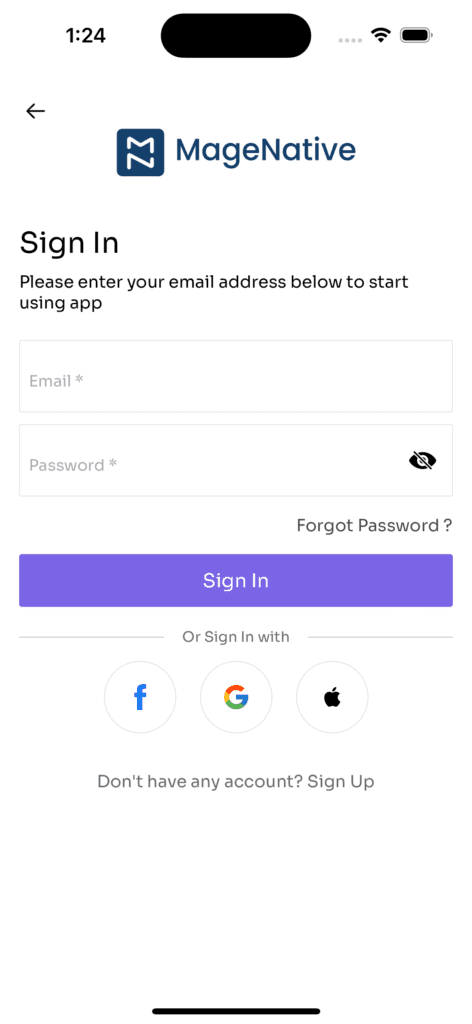 Step 4- Once you're logged in to your app and click on the rewards link from the left menu bar, you can access Smile.io on a web view.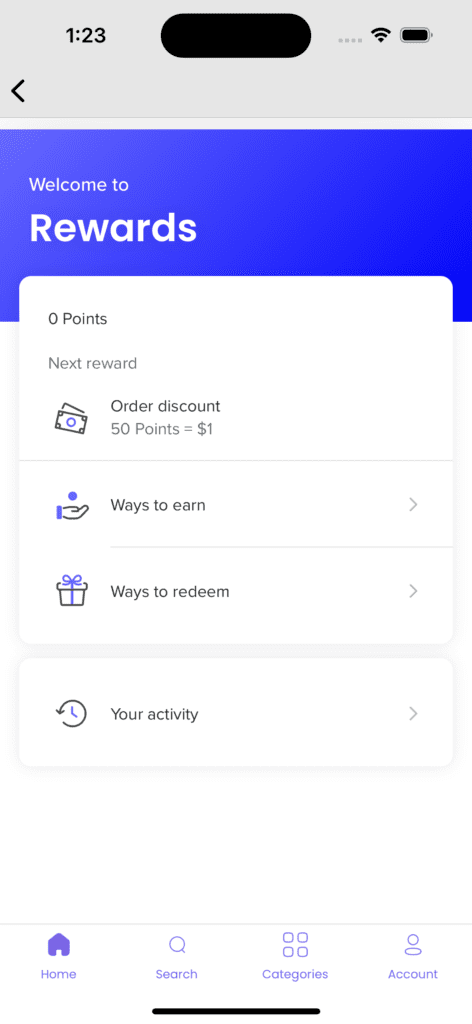 Step 5- In the 'Order Discount' section, you can utilize your earned points to get a discount on the product you want to purchase. For example, you have earned 50 points; now, you can use these points to get a $1 discount. This can be set from the backend to how much value the merchant provides to his customers for the number of points earned.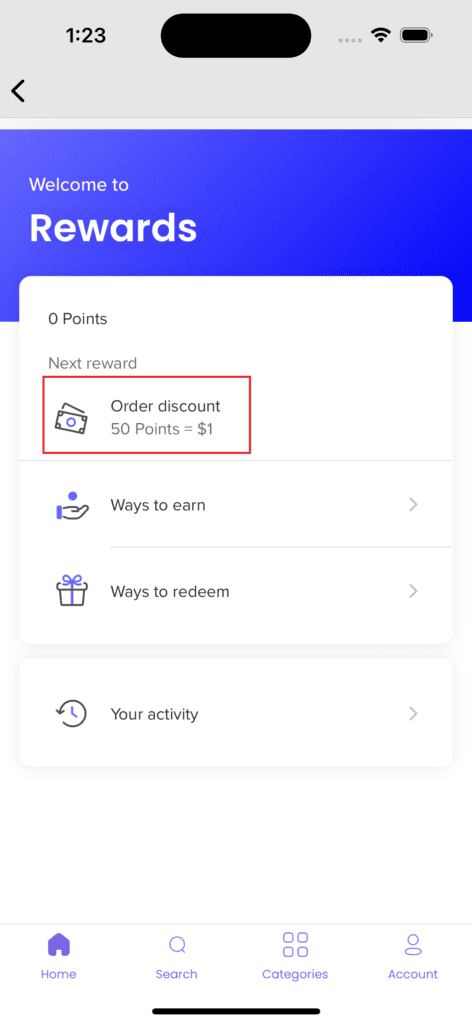 Step 6- 'Ways to Earn' section show you the different ways through which you can earn points i.e. refer a friend, birthday, new sign up, etc. Merchants can add different ways from the backend to earn points.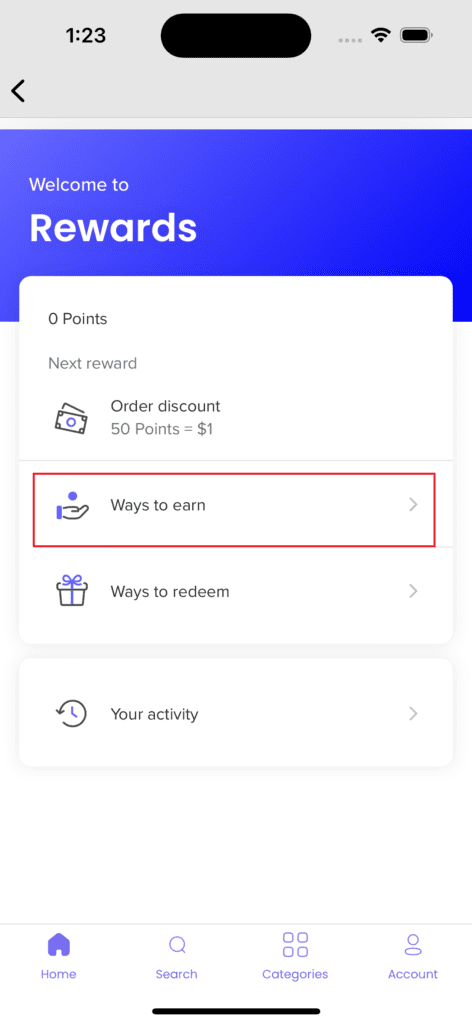 Step 7-Then comes to the 'Ways to Redeem' section, where you can redeem your earned points. Like ways to earn, you can also set different ways to redeem from the backend.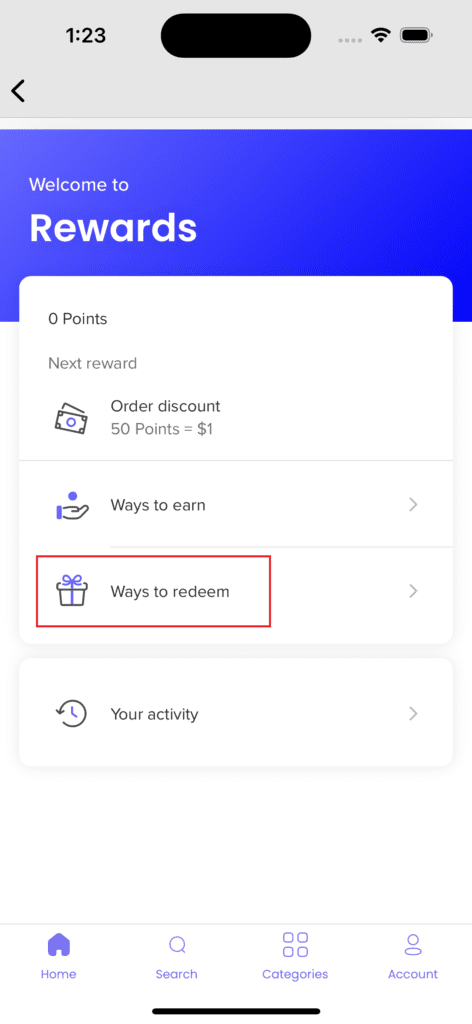 Step 8- Then finally comes your activity section, which tells you your past activities, i.e., how you earned and redeemed the points.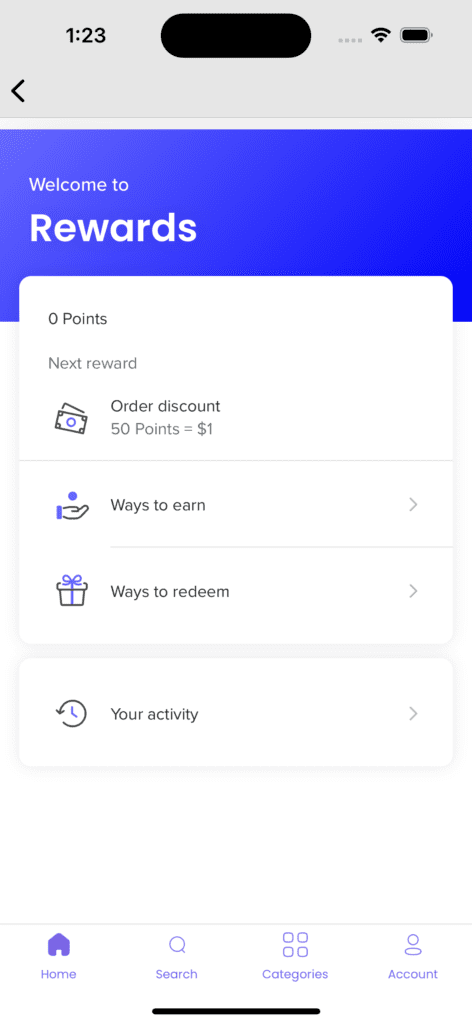 That's it !🤩 So by running attractive Loyalty and Rewards Programs, Merchants can foster customer loyalty and raise the likelihood that customers will stay with them. Repeat customers are also more likely to tell their friends and family about the business, which may further boost sales. In general, a rewards system for mobile apps is a fantastic way for businesses to develop a base of loyal customers and foster long-term business growth.
Use this helpful integration to lure your customers with an attractive discount on your offerings.