Tidio ‑ Live Chat & Chatbots
Chats

Tidio ‑ Live Chat & Chatbots
Having a live chat is an effective tool that enables your shoppers to connect with you in real time. When visiting your mobile app, shoppers may have some queries about delivery, availability, stock, etc. live chat enables them to connect with you without leaving your app.
And to help you deliver outstanding support to your customers we have integrated with Tidio. Tidio-MageNative integration lets you chat with your customers in real-time and get their queries resolved efficiently.
How to Integrate Tidio ‑ Live Chat & Chatbots with MageNative Shopify Mobile App Builder?
Let's go through how to enable it in your mobile app builder:
Step 1- From the Dashboard of your MageNative app click 'Supported Integrations'.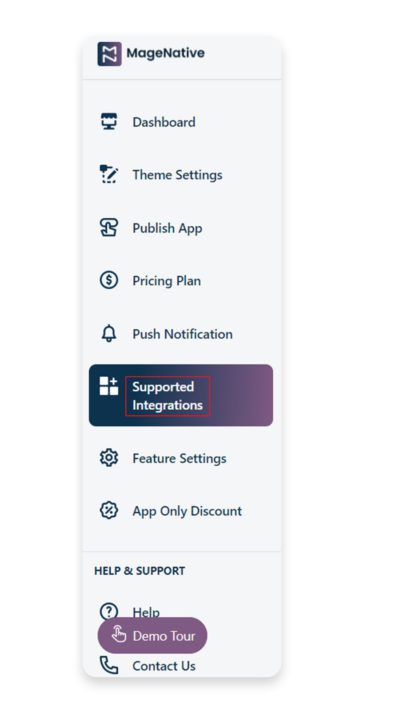 Step 2- Then from the categories menu, select the 'chat' section.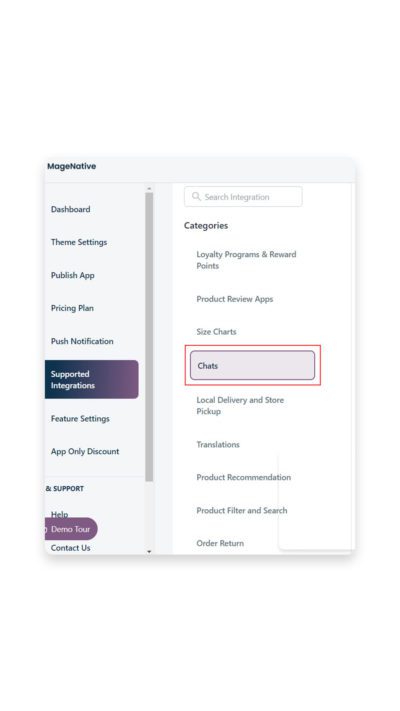 Step 3- Click on the 'enable' link to integrate Tidio into your app.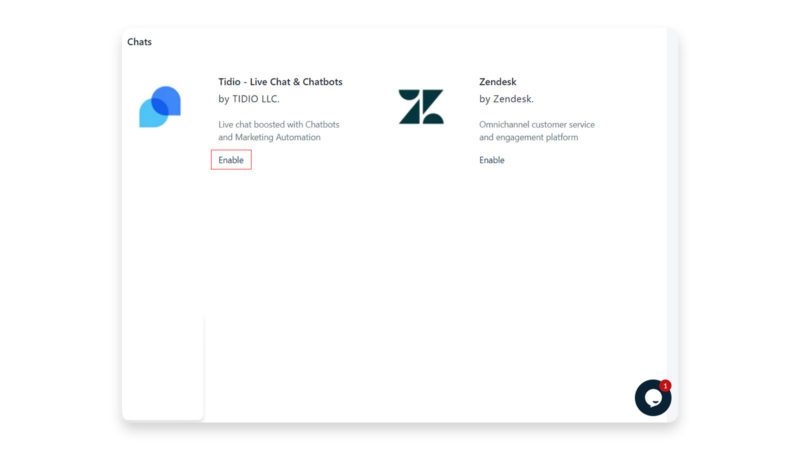 Step 3- Read the instructions carefully in the dialog box.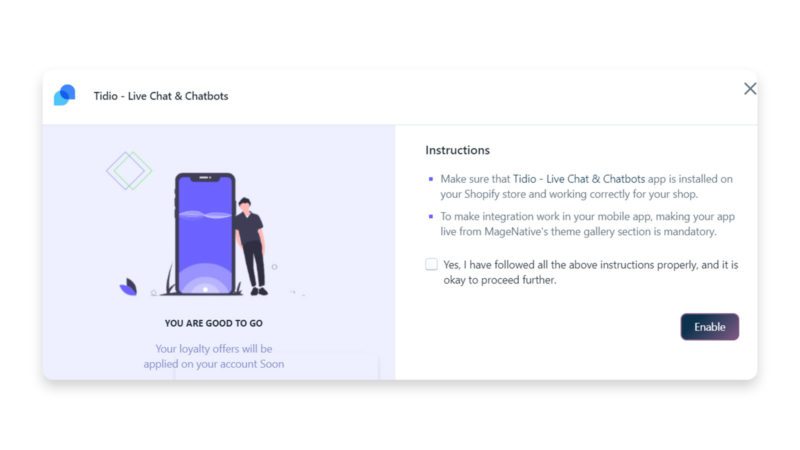 Step 4 – Mark the check box then click on the enable button.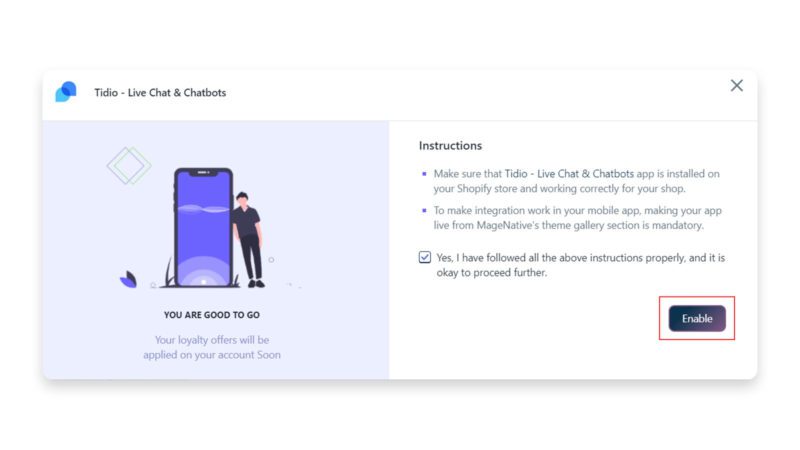 You're all set! Go with it and enjoy your app with Tidio live chat.