For fashion lovers, online shopping and mobile app purchases are starting to have the same meaning. According to outerbox, 50% of e-commerce sales in the US are arriving from mobile audiences. You might straightaway doubt the necessity of fashion app development, but that will change today. Think about your smartphone; when looking for a fashion product, wouldn't you prefer an app over a troublesome browser-based login- you would definitely.
As a matter of fact, an average American spends more than 123 minutes daily on in-app browsing. Your business's presence in their personal smartphone can make a huge difference. There is a long path of awareness, consideration and comparison that a user embarks on before making a purchase. Suppose a customer is considering purchasing a leather jacket; previously, they would have visited a brick-and-mortar store, but not anymore. Now they would immediately go through available options exclusively on the installed fashion apps.
As an entrepreneur, you might need help identifying the starting point in this fashion app development board game. Here you will gain clarity on the beginning and the entire picture of app development for fashion stores. Dive in to wipe out your fashion app doubts with a sneak peek into the backend cost structure and modern app innovations available for the industry.

1. Understand the different types of fashion business apps
Single Vendor App– The most exclusive fashion business app is a dedicated native app. Suppose you own a clothing e-commerce business with maximum products from in-house manufacturing. Your ideal choice in reality would be a single-vendor app where only your brands are showcased. In addition, a specific brand can also reliably host their dedicated app while outsourcing products in multi-vendor platforms. The top examples in the US would be Ralph Lauren, Gap, and Michael Kors.
Multi-Vendor App- This app serves as a marketplace where multiple fashion brands can list their products in the same categories. Multi-vendor apps like Amazon, Shein, and ASOS are the biggest real-life examples of such mobile apps in the fashion industry. The audience for multi-vendor apps is evidently greater than dedicated apps, but the competition unquestionably remains fierce.
B2B App Model- You can guess this model is not directed toward consumers. A business-to-business app is where digital trade occurs between manufacturers, sellers, and whole-sellers. Hence, transactions concurrently occur between two businesses in the fashion industry. Amazon business, Indiamart, and Alibaba are examples of such B2B platforms.
C2C App- A customer-to-customer app is chiefly structured as a re-selling platform. Suppose a customer bought an expensive Louis Vuitton purse and wants to sell it after attending two events- a C2C app demands her presence. Think about a freelance designer willing to put up their latest creation for sale. A customer-to-customer app can be explored as a golden opportunity. Here the two parties involved don't have a business in the fashion industry—platforms like Poshmark, Thredup, Tradesy and Mercari.
Pick out the top features a merchant can have in a self-created fashion app:
Premium themes and add-ons
Push notifications
Multi-language support
International payment gateways
Augmented Reality for a product view
Image Search
App analytics

2. Find out how much would it cost to build a fashion app?
If you have consulted your friend Google already, you are probably puzzled by multiple cost numbers in results that don't match each other. The cost range has an ocean between the endpoints; you must contemplate why.
These are the significant factors that influence the cost of fashion app development:
Multi-platform development– Android and iOS versions often need to be built separately in traditional project-based development, leading to higher expenses.
Complexity Level– Popular mobile apps in the fashion industry hold higher complexity orders with enormous app sizes.
Core features– The more unique customized features get implemented for your fashion app development, the more the cost meter spikes.
UI/UX– As per data from Freshcode, 18% of the total app development cost for your fashion business goes towards UI/UX design.
Security Infrastructure– Any e-commerce business can avoid risking customer data; hence the security budget rarely gets compromised.
Now that you know the factors affecting your fashion app development cost, it's time to cut to the chase with numbers. Crowdbotics have again hit the honesty bar by sharing the cost. figure as $55,000 in developing a mobile app for fashion. Based on the factors mentioned, the range further stands between $40,000 – $70,000. Drastically the cost boils down to around $5500 when you hire a firm like Codenia.
If you are into fashion, you must have heard about and even used popular mobile apps in the fashion industry like Shein. A US-based AI company has taken a dig into duplicating an app like Shein, having 74.7 million active shoppers. The estimation cost has been derived after Shein app analysis in the $20,000-$45,000 range. For gaining extensive clarity, check out this graph below with app category-wise price distinctions in the US tech industry.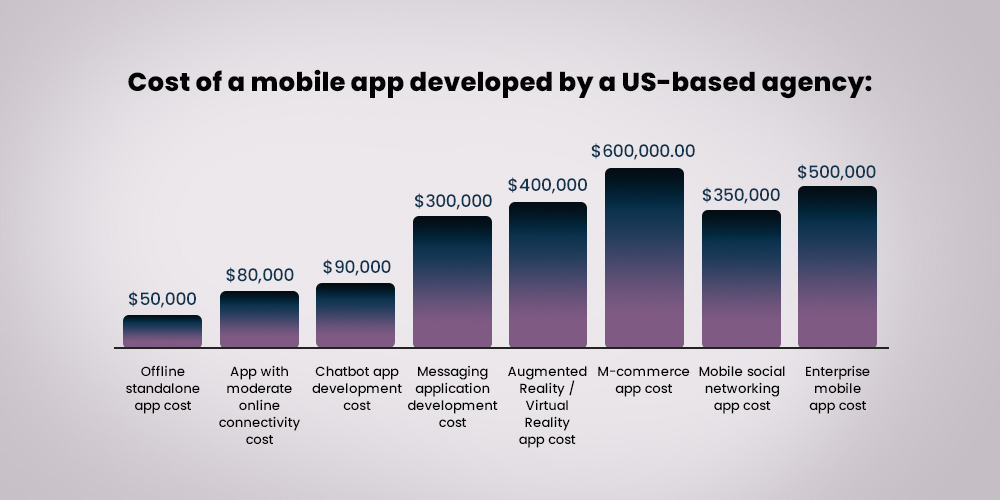 Codeless app expenditure
Now let's visit the other side of the ocean, codeless app development platforms. The majority of such application-building platforms run on a subscription basis. If you have subscriptions to OTT platforms like Netflix, Roku or HBO Max then you can understand the process faster. There are different 'Plans' that vary from each other in terms of feature bundle and monthly cost. If you plan to get the slightly costlier plan, your fashion app will not face any trouble even when business scaling is required. Multiple features like 'push notification' become unlimited in numbers to be sent with the top-gun plan.
When you compare 'basic plans' of such self-building platforms you would be able to find a common flaw. All these plans would be much limited in features in comparison to other plan facilities. This depicts the underlying fact of helping fashion startups to not remain deprived of mobile app audiences.
The basic plan on MageNative costs $49 per month which is half the price of the enterprise plan standing fairly at $99. Although every common feature your app requires like real-time sync, native order view page and in-app wishlist are usually provided with basic plans depending upon the platform.
3. Deploy cost calculators for developing mobile apps in the fashion industry
Thanks to software advancements, app calculators now exist to help business owners get estimates on their desired mobile app. An app cost calculator is an online tool that you can use without any software downloads to receive an estimated value of app development for a fashion store.
Such cost calculators provide you with selectable options among categories like:
Size of your app
Level of UI
User accounts
Billing
Integration
Launch platforms
Hourly rate
You should check out calculator tools like estimatemyapp and buildfire for further gaining idea on project based app development cost set by a software agency. You need to check wisely for the separate cost calculators of android and iOS. Probably you need to add a few thousand dollars as cost calculators often don't include back-end costs. Apps like 'Infinity Loop' and 'Bootcamp ph football' on google play store were created and launched using MageNative within two days with little assistance from the team.
4. Go through a process overview of fashion app development with MageNative
The process has been elaborated here, considering that you already have an e-commerce website to sell fashion products. The process will be mostly similar whether you choose MageNative or any other no-code app builder.
Step 1– First you need to visit the mobile app builder on Shopify app store. Then click on the option 'Add app'.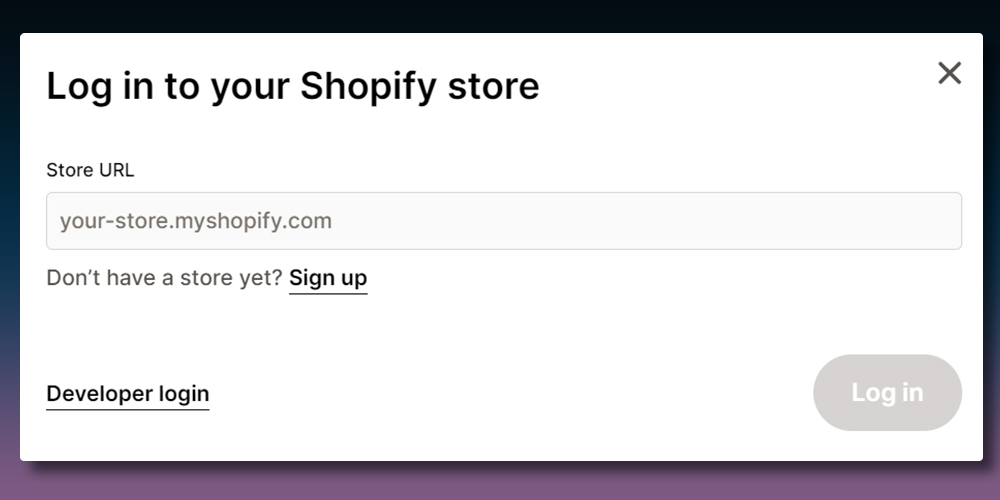 Step 2– You will be asked to enter the URL of your existing Shopify eCommerce store. Always input the URL to your website homepage. If you don't have a Shopify store you can select the 'Sign up' option.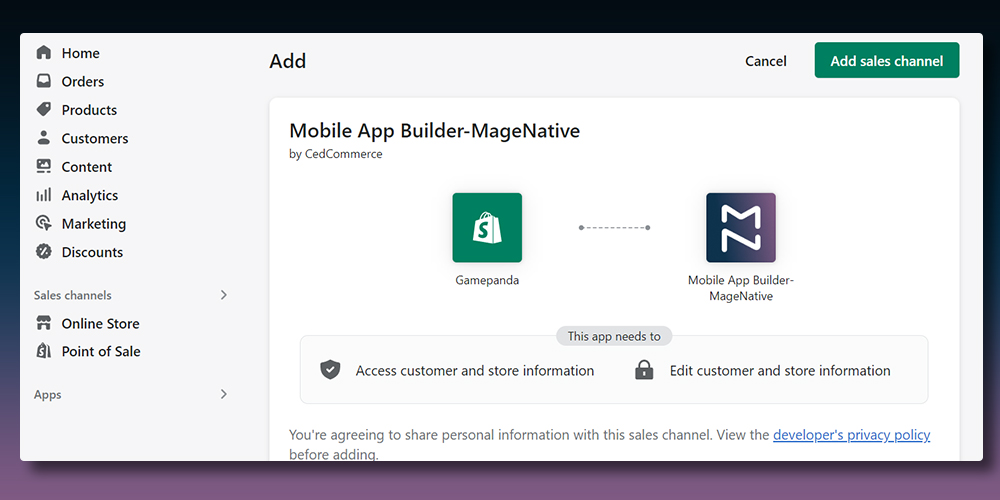 Step 3– Select 'Login' and you will be directed to the Integration page where MageNative is embedded into your Shopify store. Within the newly appeared page, you need to select the 'Add Sales Channel' option to proceed.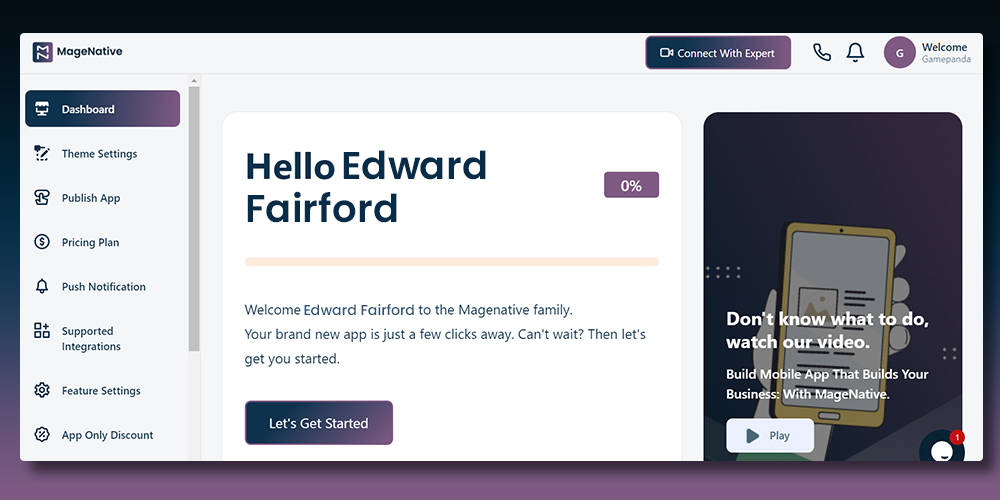 Step 4– Then comes the dashboard of your fashion app. From the dashboard, you can set up your app features, tweak themes, control push notifications, add supported extensions and lots more.
Step 5– If you close the page and cannot find your dashboard, select the 'Sales Channel' option from your Shopify admin page. Then click upon your App building partner's name; in this case, it's MageNative.
Further insight into the actual app setup process:
After landing on the fashion app setup dashboard, you must first configure the 'Themes' section. Let's walk through the interfaces in brief:
Step 6– You will be first asked to select the Category in which your business belongs. You can select between fashion, grocery, marketplace, food, electronics, etc. Then click upon 'save and next'.
Step 7– Then arrives, the section where you have to select the 'Theme Design'. There are multiple designs already present; you just have to select one. The 'Custom Theme' option is also present.
Step 8– You are then directed to the 'Theme Configuration' page, where you must input data and graphics for the main app page. For removing a section on MageNative, you get a unique feature of hiding the section for users instead of deleting it permanently.
Step 9– Lastly appears the 'Branding' section, where you need to input critical details like the 'app name', select the theme color and upload 'app icon' image.
5. Payment options enabling through the app
You must have integrated various international payment options if you are a Shopify store owner. As per Statista's report, digital payments are projected to be $2041 billion in the US by the end of 2023 alone. This suggests that if you don't provide suitable payment options for your fashion app, customers might refrain from completing the purchase. The app requires exact replication of the payment integrations setup in your store. Your business's fashion website and app, offering different payment options can negatively impact customers.
In your codeless fashion app creation journey, you will first need to set up the app design-wise before configuring the payment section. After you have set up the theme and configured the branding section, it's possible to jump ahead a few steps and stand within payment options. Can't promise the navigation for other platforms, but for MageNative, the payment section setup is automated. When a customer in your app clicks upon payment options like PayPal, Stripe, Opayo, or Verifone, they will be redirected to the Shopify store payment section within the app. Unlike other platforms, you won't have to leave the app and make payment through a browser.
The top-3 advantages of such a payment section app are:
No requirement for a native payment options setup.
Simplified management with one Shopify interface payment.
Reduced maintenance needs lead to affordable app hosting.
6. Shipping selections for your customer
Are you an amazon prime member? If you are, any shipping duration of more than 24 hours will frustrate you. Thus if you have a fast shipping option even with extra charges, it must be clarified to your apparel or accessories customer during checkout. In your Shopify store, you must have witnessed segments to configure 'shipping charges' and 'processing time'. The 'shipping charges' section lets you set varying costs for domestic and international destinations. Delivery dates remain highly interdependent upon the processing time factor. 'Processing time' is the duration your business requires to handle packages to the courier since order placement.
The package transit time + processing time = total shipping durations.
For self-app development platforms like MageNative, a distinguished setup of the 'Shipping' category for the app isn't necessary. These platforms utilize the integration perks with your Shopify store and auto-synchronize your shipping features in the app. This demands a complete setup of your Shopify shipping page, including the 'local pickup' and 'local delivery' sections. Additional segments like third-party courier integration, packing slip, and delivery customization can be configured within a few minutes on Shopify.
But within the app, you are openly allowed to make integrations for shipping aid. You can select the 'Local Delivery and Store Pickup' option within the' Supported Integrations' section on your dashboard. For example, MageNative allows integration with 'Zapiet', who are specialists in store-pickup deliveries and can be easily found as integration within the local delivery section.
7. Define Your timelines – how long should it take to build a fashion business app?
The answer to this question depends upon the app scale, size and the mode of development you finalize. If you already have an e-commerce store for your clothing, apparel or accessories business then you can expect a quicker turnaround when opting for self-creation platforms. To clearly lay out the time duration, you can develop a fashion app within 48 hours using an efficient no-code platform like MageNative. If you have all the critical product information and a graphic designer by your side, then it's no dream to achieve this time stamp.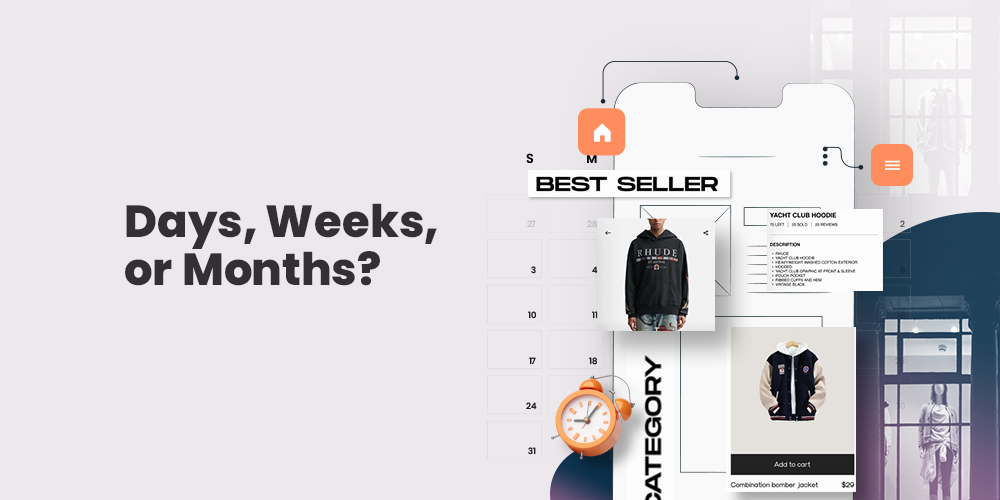 Project-based app development time details 
Crowdbotics, an app development company, had openly stated that it takes around 933 hours for them to develop mobile apps in the fashion industry. In comparison, apparel app development has taken the Crowd Robotics team around 268 hours.
Similarly, 3-Sided Cube-a technological agency has stated in detail that a complex fashion app or other category apps will take about nine months to complete. Then again,  Space-o-technologies, a USA-based app development company, has also claimed its own duration of around eight months for an iOS fashion app development. These companies are traditional project based app development companies. This data furthermore suggests that you can only decide upon large scale, project based development when the business can wait months until venturing into the app market.
Further clarity into codeless app
In developing mobile apps for fashion using no-code platforms like MageNative you can still cherish the professional assistance. If you require a customized theme, an expert team of designers can provide it. Similarly, codeless app companies provide every kind of assistance related to app development for fashion stores.
As experienced by MageNative customer managers, entrepreneurs have trouble fixating upon a specific graphic designer. In such scenarios, the codeless app companies gladly fulfill the visual requirements. On Google Play Store, apps like 'Infinity Loop' and 'Bootcamp ph football'  were created and launched using MageNative in two days with little assistance from the team.
Over-and-out
Developing a mobile app for fashion should now seem a self-achievable task. Learning isn't enough. You need to execute the knowledge of app development for fashion stores. Finally, the time has arrived to choose between project-based development or the self-creation of your app. For the latter, a no-harm option always remains in codeless app platforms- an exciting free trial. Let us know what you feel about this blog, can't wait to hear your app decision as well.
About Magenative
MageNative is a leading app building platform that facilitates app creation for business owners regardless of their knowledge of technical nuances involved. At MageNative, we convert ideas into scalable mobile apps instantly and most conveniently.
About The Author
A content marketing professional at Magenative, An app development company providing solutions on different app development platforms including Shopify , Magento and Woocommerce.
Related Posts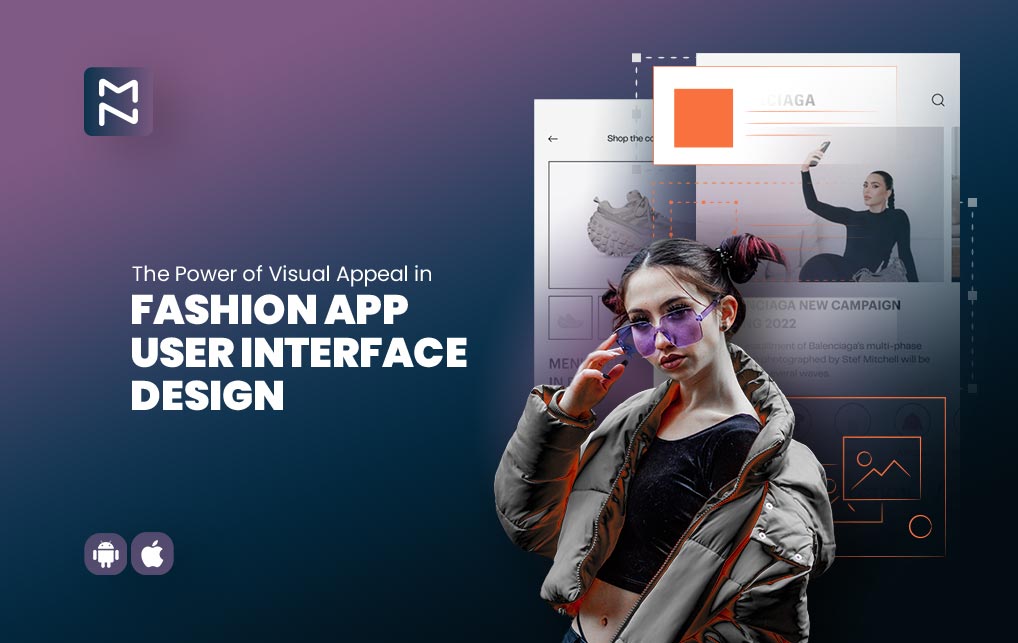 The Importance of UI/UX in Fashion Mobile App
You cannot deny the fact that UI UX in fashion…
Read article >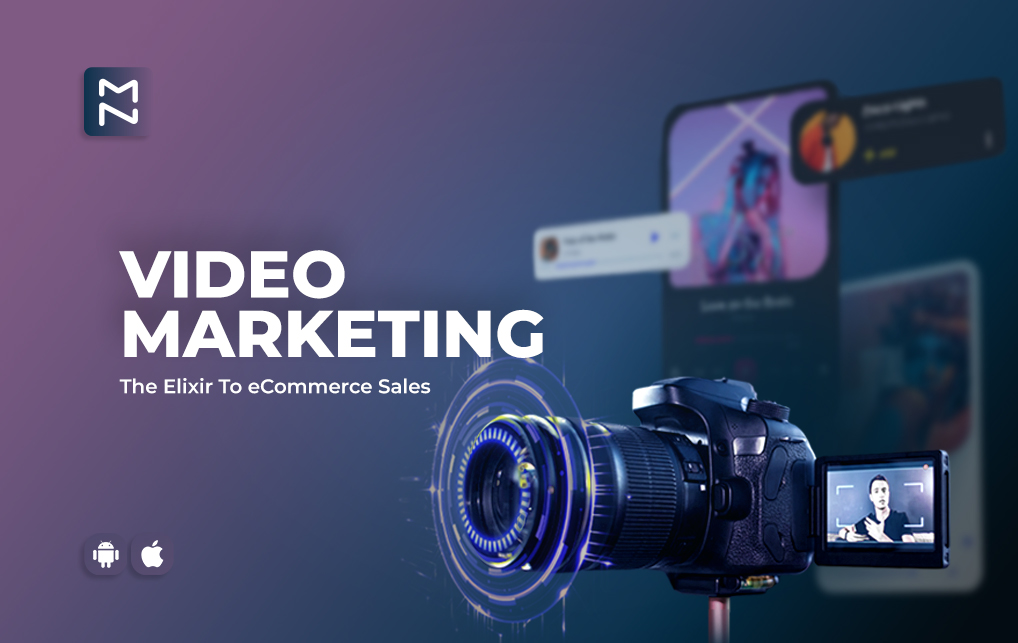 Why Video Marketing is The Secret Sauce to eCommerce Success
With increased competition, online businesses must find innovative ways to…
Read article >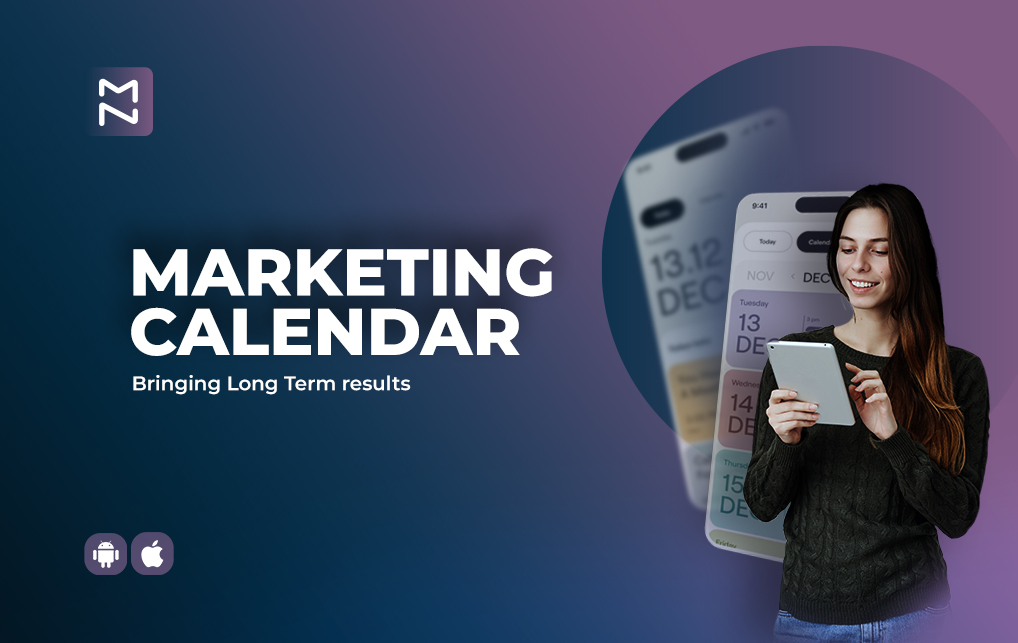 How To Make A Marketing Calendar That Brings Results? 
Marketing is undoubtedly an essential part of any business in…
Read article >