There are currently over 4.3 million apps in the App Store and over 2.9 million in the Google Play Store.
These figures are astounding, and they are growing by the day.
So, think again if you're sitting around hoping that app users will magically migrate to your app.
The competition is intense.
That is why we strongly advise developing an app user acquisition strategy before launch and treating it as you would any other product launch.
We know the mobile app world inside and out, so we know what works for app promotion and, perhaps more importantly, what doesn't.
In this blog, we'll look at the most effective ways to promote your app and increase downloads.
Fortunately, social media is an excellent platform for marketing your mobile app. It has a lot of clout and spreads quickly.
Of course, you'll need to post regularly on social media to build a strong presence. An effective content marketing strategy will be crucial for reaching your audience across platforms. So here in this blog, we will discuss powerful tips on how to promote an app on social media in 2023.
Before digging into the social media marketing strategy, let's discuss what social media marketing is.

What Is Social Media Marketing?
Social media marketing is the process of producing content for different social media platforms to promote products or services, build community with a target audience, and drive traffic to your business.
Social media marketing is evolving consistently, with new features and platforms being introduced each day.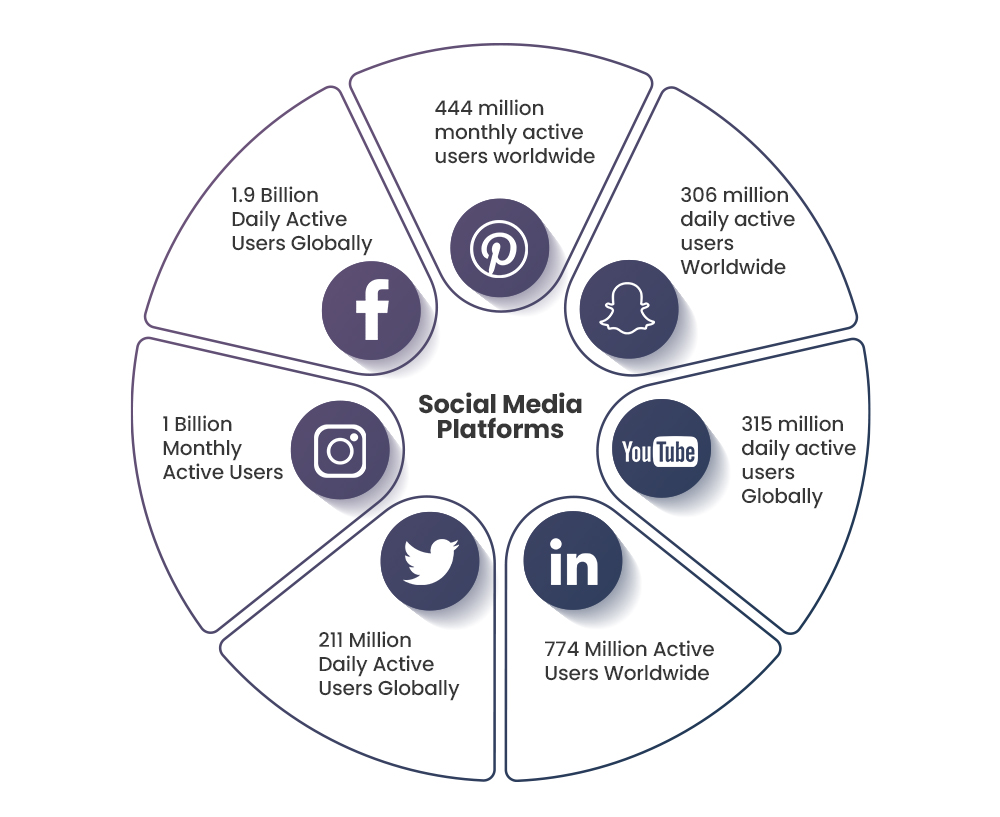 Social networking allows businesses and marketers to connect directly with their target market in a way that is not pushy but relatively intuitive and personal. Marketers can choose the best social networking platform for their needs and business. Furthermore, these networks allow them to zero in on their target market.
Let's discuss the role of different social media platforms in increasing your app's reach.
Increase Your Reach With Facebook
According to reports, Facebook hit 114.93 billion U.S. dollars in revenue last year.
How does this platform generate so much revenue? Facebook ads
Facebook has 1 billion daily active users. Unsurprisingly, it's become one of the most effective ways to reach your target audience.
It's also a great place to interact with your users once you've piqued their interest. Many businesses create private groups on the platform where paying customers can join, interact, ask questions, and have a more personalized experience with the brand.
So, with this large audience base, Facebook is the most effective way to market your app, utilizing Facebook ads. Yet if you don't have the budget to run paid ads, it offers several other ways to promote your product productively.
Participate In Different Relevant Groups To Increase Your Reach
The Facebook group provides you with tools and a platform for building a relevant and engaged community among potential and existing buyers.
Groups serve as a hub for significant conversations between customers, brands, and buyers. Groups provide a forum for customers to become business advocates.
Participating in Facebook groups will help –
1- Building Long-Lasting Relationships With Buyers
Groups are impactful because individuals want to be there. Think about it! Would someone join a group that is irrelevant to their interest or they don't particularly like?
People joining the group are ready to be your cheerleading squad. Solidify and strengthen that relationship by providing exclusive access to your company through a Facebook Group and unique content or special privileges.
2- Boost your organic reach
Your Facebook Page's organic reach may be around 5%, but your group's reach will be much higher.
Facebook prioritizes group posts in a user's newsfeed, so you have a good chance of being seen, especially compared to your Page posts.
3- Discover valuable Market Insights
Where else can you get direct access to your target audience and have your queries answered by actual buyers?
The ability to test new ideas and strategies in a small group will give you a wealth of information.
It's a win-win situation. Oh, and did I mention it's completely free? This data can benefit anyone, from a new bootstrapped startup to mega-corporations.
Utilize Facebook Pixels To Expand Your List
To take things to the next level, you can optimize your opt-in campaigns for rapid growth utilizing Facebook's tracking pixels.
Facebook ads use an algorithm that constantly builds a more targeted audience for you.
There are numerous factors to consider, but a Facebook pixel is one way you can assist Facebook in understanding your audience.
These tracking pixels are placed on your website.
When a buyer visits, the pixel runs in the background and determines whether this user should see your Facebook ads later.
However, you can also include this feature in your opt-in campaigns, such as pop-ups.
It gathers data that allows you to track Facebook ad conversions, optimize ads, build targeted audiences for future ads, and remarket to visitors who have already taken some kind of action on your site.
Engage With Your Buyers On Twitter
With its character limit, Twitter had a brilliant marketing strategy. It gives everyone a voice while limiting the "noise." Businesses, celebrities, journalists, and even presidents use Twitter daily to share news articles, humorous anecdotes, and stories.
Part of that incorporates standing out from the crowd, regularly engaging with your buyers, and including valuable content in your posts. You can effectively promote on Twitter by doing the following.
Utilize The Power Of Hashtags
Once the account is created, you can start posting impressive moments and posts. Prepare and stick to a content calendar, and use captive copies, videos, URLs, images, and hashtags to power all of your posts. Interestingly, hashtags play a significant role in becoming more discoverable on Twitter.
Find relevant tags relevant to your industry, brand, post, product, etc., or are in style, and incorporate them into your post copy. It functions similarly to how keywords perform in SEO. When a user searches for that tag or clicks on it, your post is more likely to appear in the list of suggestions.
Participate In Viral Conversations
Twitter is all about having brief but compelling conversations in which you can make an impact with only 280 characters. Participate in ongoing trends and discussions to keep the energy up for your followers at all times.
You can also start conversations, create polls, or organize online competitions. Use trending discussions and empathy or humor to pave your way. The goal is to make your presence known, interact with your users, and remain "visible" to them at all times.
Run Sponsored Ads & Campaigns
In addition to using Twitter's free tools and accessories, you can also run paid ad campaigns. You can also sponsor or seek sponsorship by broadcasting to other brands. The ads appear in the users' regular feeds and thus quickly capture their attention.
You can also use paid branding and marketing to run "Install App" ad campaigns, targeted "Promotions," and so on. And get leverage of paid marketing and branding.
Encourage Advertising And Sharing
If you are a frequent Twitter user, you have probably seen posts that enticed you to share them with your followers. You should think about something along those lines and encourage your users to share the posts, links, and other content.
You can also promote the campaigns across multiple social media platforms. Otherwise, send invites and information to customers via emails, push notifications, and other means. Add some value-added content and ask buyers to share it with their social networks.
Check out: How to Expand Your Shopify Business with Customer Loyalty Marketing?

Gain Traction With LinkedIn Promotion
LinkedIn was one of the most modern social media platforms to gain traction and stick around. It has evolved into a specialized tool for professionals and transformed how we seek, discover, and get hired for jobs.
It's also a helpful tool for sharing content.
However, keep in mind that LinkedIn is more likely to help you find business partners than new buyers.
While this isn't a compulsory rule, most users don't use LinkedIn for online shopping or entertainment. They learn more about their industry, check in with their professional contacts, and discover new career opportunities.
Personalize Messaging for LinkedIn Users
You can create campaigns that appear to people who come from specific third-party sites, including LinkedIn.
This means you can develop more business-oriented lead magnets and opt-in campaigns for your LinkedIn network.
Keep Refining Your LinkedIn Profile
One of the most effective ways to increase your contact rate is to keep your profile up to date. Your target audience is interacting with more than just your brand. People do business with other people, so their profiles are important.
Aim for 100% accuracy, completeness, and continuous optimization for your profile regularly.
Add new skills, accomplishments, and illustrations of your most recent work.
Describe your personality. Authenticity is as essential as experience.
Build An Effective LinkedIn Page
This is the LinkedIn profile for your company.
Your page should provide ample opportunities for prospective customers to learn more about your brand and the people who work there and engage with relevant content.
Create LinkedIn Ad Campaigns
On LinkedIn, you can run a self-service ad campaign using Sponsored Content, Message Ads, Text Ads, or Dynamic Ads, all powered by Campaign Manager, LinkedIn's all-in-one advertising platform.
Campaign Manager allows you to set a budget, choose goals (clicks vs. impressions), and have complete control over the timeline of your campaign. Furthermore, the platform includes several features designed to assist you in meeting your ad goals.
Engage Your Visitors On YouTube
Youtube is a fantastic video-sharing platform. YouTube has become the platform for sharing information via video more than any of its competitors.
It now has 2 billion monthly users and has evolved into a destination for people to go not only for entertainment but also to learn new things.
That is what makes it such a potent business tool.
You can create a video channel on YouTube and connect with your users completely different than on other social media platforms. You can make video tutorials to supplement your text-based content (such as blogs), visually show product descriptions, or provide personal press releases to your viewers.
How To Effectively Promote On YouTube?
Six out of ten people would rather watch videos online than scroll through channels on a small screen. YouTube is the second-largest search platform, after Google.
As a result, it makes sense for businesses to establish a video presence on the platform. The only issue? Getting views on the content you've invested so much time, and money in is not always easy.
Here are the tips for promoting your YouTube channel:
Improve the visibility of your YouTube content in search engines
Make excellent video titles
Create eye-catching YouTube thumbnails
Fill out your YouTube profile with as much information as possible
Make use of email marketing
Stay involved in your community
Promote your YouTube channel
Include a link to your YouTube channel on your blog
Include a link to your YouTube channel in your email signature
Share your YouTube content on other channels and social media platforms
Captivate Your Visitors On Pinterest With Appealing Images
Pinterest is one of the top social media platforms for small businesses, depending on your company. It was founded in 2009 (and went live in 2010), and it has grown from 10,000 to 291 million active users today.
While the majority of these users are millennials, more than half are women between the ages of 25 and 54. Furthermore, nearly 40% of new users are men (and that trend is continuing to rise).
Pinterest, on average, returns $4.3 for every $1 spent on advertising, making it a less expensive and more profitable advertising platform than Facebook or Twitter. All it takes is a consistent schedule, creative images, and a Pinterest growth strategy.
Pinterest can be a great source of traffic to your site or mobile application, but it is better suited to certain businesses than others. Businesses that can thrive on Pinterest include home furnishings, photography sites, cooking recipes, and travel.
Why? Because they typically have visually appealing and easily shared content.
However, with a little imagination, almost any business can use Pinterest to increase traffic. And, given that more than 40% of Pinterest users have a household income of more than $100,000, it's no surprise that the platform is also great for driving conversions!
Instagram Users Gravitate To A Well-Rounded Aesthetic
Within two months of its 2010 launch, Instagram had over a million users. This figure has now risen to over 1 billion users per day, making it one of the most popular business social media platforms. Instagram began as a photo-sharing platform and continues to be so today. However, it has expanded to include videos in a feature called "stories." As a result, Instagram has evolved into a fantastic platform for brands to showcase their products, services, and values. Instagram can be an effective lead generation tool.
Try To Strike A Balance Between:
Screenshots of apps.
Entertaining content and educational content.
Instructional videos.
Explanations of features
Photos of exceptional quality
Influencer shoutouts
Giveaways and contests
What Are The Effective Steps To Consider For Crafting An Effective Social Media Marketing Strategy
Here are steps you must consider when crafting a social media strategy for your mobile app.
1- Conduct Research On Your Buyer Personas And Target Audience.
Consider the people you want to reach, why, and how you would classify them as a group. For example, if your company sells trendy leggings and joggers, you might categorize your target audience as millennials who enjoy wearing stylish athletic apparel regularly.
2- Decide Which Social Media Platforms You'll Use For Marketing.
Regarding which social channels your business should use, there isn't necessarily a right or wrong answer — it's more about your target audience's needs and where they spend their time.
3- Define Your Most Important Metrics And Key Performance Indicators (KPIs).
Your social media strategy should be data-driven, regardless of your goals or industry.
That means concentrating on the essential social media metrics. Rather than focusing on vanity metrics, investigate data directly related to your objectives.
4- Research Your Competitors.
Perhaps one of your competitors is dominant on Facebook but has made little effort on Twitter or Instagram. Rather than trying to entice fans away from a dominant player, you might want to concentrate your efforts on networks where your target audience is underserved.
5- Produce Original And Engaging Content.
With billions of social media users worldwide, there's no doubt that some of your followers — or people browsing your profile — have also seen your competitor's or other businesses in your industry's content.
This is why you need engaging social media content that stands out and gives viewers a reason to click the "Follow" button and interact with your brand.
6- Schedule Your Posts
A social media management solution is one of the simplest ways to ensure your content is shared as planned. You can use these tools to write captions, prepare images and videos, and schedule posts in advance. They also share your content regularly and track your post interactions and engagement. Social media management software saves you time and allows you to concentrate on other tasks.
So are you ready to take your business to the next level with a robust mobile app?

Other Popular Ways Marketing An App On Social Media
Social media marketing is connecting with your audience or customers and helping them understand your brand better. It is incredibly beneficial to the growth of your business. Apart from above discussed social media approaches, here are some common marketing ways through which you can reach your audience in a better way.
1. Try Influencer Marketing
When you collaborate with influencers, you can present your app to an already receptive and engaged audience.
According to Twitter, nearly 40% of users have made a purchase based on the direct recommendation of an influencer.
2. Highlight User-Generated Content
User-generated content can effectively demonstrate the utility of your app.
According to Nielsen research, 90% of buyers listen to peer recommendations, yet only 33% listen to advertisements.
3. Seek Out Reviews And Ratings.
Promoting your best reviews on social media will increase downloads directly.
Approximately 60% of visitors believe that reviews and ratings are the most crucial factors to consider when downloading an app.
4- Be A Part Of Groups And Communities.
In recent years, social media groups have proven to be effective tools for social media promotion. A group is a group of people on social media with whom you can share online content. When you share your app-related content with a group of people who share your interests, they will be interested in downloading your app. More downloads equal more revenue, which is your ultimate goal for your application.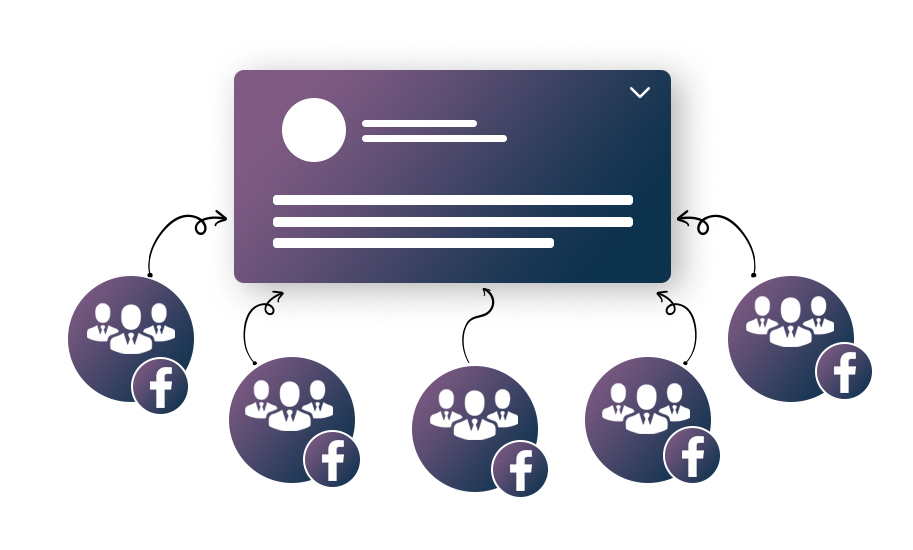 5- Share Insider Tricks And Tips
No matter what app category you're in, there's a chance to attract new buyers by sharing exclusive tips, tricks, and educational resources.
Use your weaknesses and strengths. Is there a particular feature that your target audience is particularly interested in? Is there anything in your app experience that confuses you? What distinguishes your app from the competition?
Use these questions as a springboard to plan out your social content.
In A Nutshell
Is social media marketing for mobile apps worthwhile? Without a doubt!
To successfully implement a social media strategy for your app, keep the following points in mind:
Select the best social channel for app promotion.
Try out different content to see what works best for your audience.
Social media algorithms greatly value consistency.
Always review your organic and paid posts.
Schedule and plan your posts ahead of time.
Now that you have learned more about the influence of social media app marketing and the difference between different social media platforms don't wait too long! With these facts and tips, your social media app marketing strategy will gain more users and downloads. So start your Mobile commerce journey with a robust mobile app. Try it for free.
About The Author
A content marketing professional at Magenative, An app development company providing solutions on different app development platforms including Shopify , Magento and Woocommerce.
Related Posts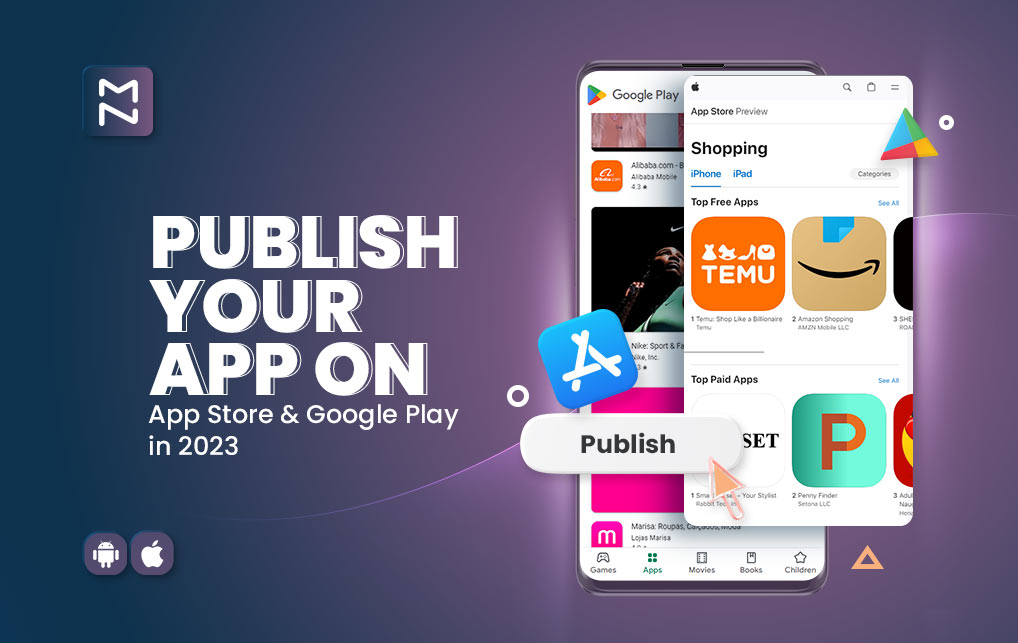 How To Publish Your App On Apple App Store And Google Play Store In 2024?
Objective: In this article, we provide you with an in-depth…
Read article >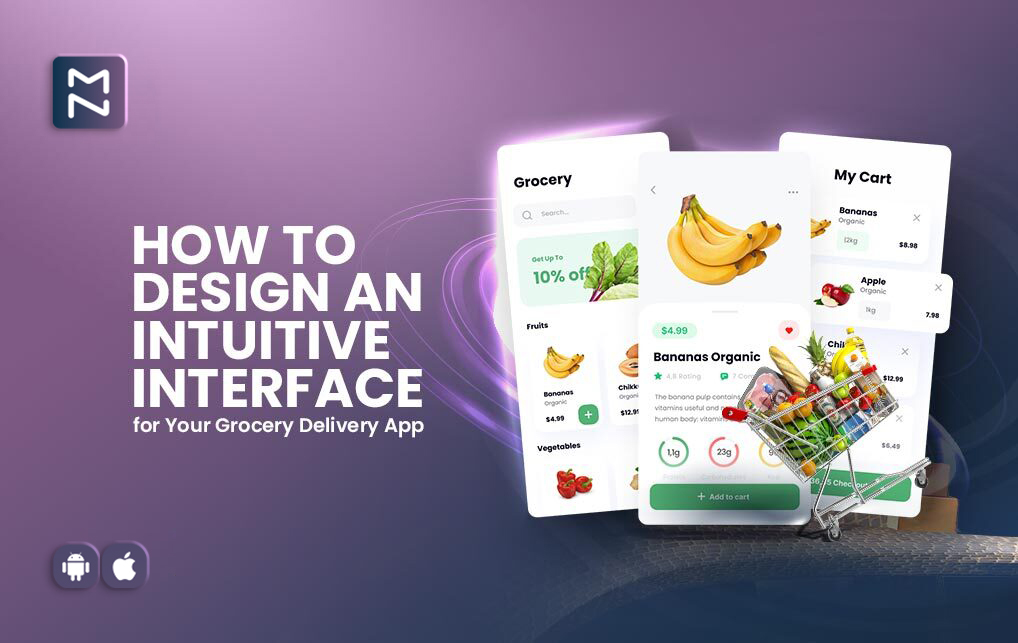 How To Create A Winning Grocery App Design? Best Practices To Know
In today's times, you cannot deny that mobile apps have…
Read article >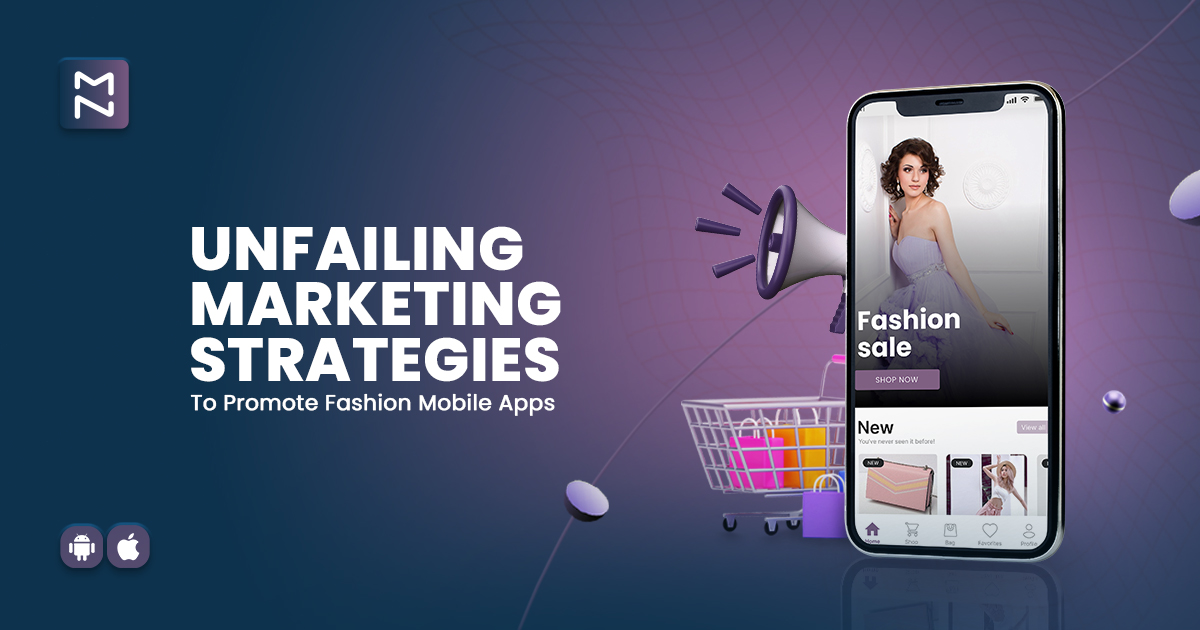 10+ Marketing Strategies for Your Fashion Mobile App
Are you into the fashion industry? Well, pat your back…
Read article >