Around 4 million mobile apps are now available, but nearly 0.5% of these successfully manage to stay on smartphones. A survey of Fyresite further found that even the top 150 mobile apps face 20-60% uninstalls within the first 3 days of download. The percentage of uninstallation reaches 40-80% ( 77%, to be specific, says another report) within 3 months of downloading. So, low app downloads and installs are a concern, and there is no solution to increase them.
The main challenge to increase download is "competitors." Dominant competitors make it difficult for newcomers to be visible. Lack of marketing and app dynamics are also sometimes responsible for low app downloads and installs.

Mobile App Downloads and Installs – Amazing Facts
The number of mobile app downloads and installs is truly outstanding:
25% of the apps are used only once after downloads and installation, yet these apps stay on the smartphones occupying a space
Due to covid-19 pandemic, app downloads increased by 24%, and this was the highest Y-O-Y growth since 2013
From PlayStore and AppStore, the apps were downloaded 100 billion times in 2021, which may reach 200 billion times within 2025
China has the highest number of app downloads and hours spent on mobile apps because of high download-per-capita and high usage-per-capita
In terms of OS, 111.3 billion Android apps and 32.3 billion iOS apps were downloaded in 2021 (a total of 143.6 billion, among which 55 million are gaming apps)
The top 3 app categories are Game, Business, and Education. Next comes Utilities, lifestyle, food & drink, shopping, health & fitness, productivity, and entertainment.
Users of 18-24 years spent 112.6 hours on apps; however, users of  65+ years spent 51.4 hours on apps in 2021
Why Does The Number of App Downloads and Installs Drop?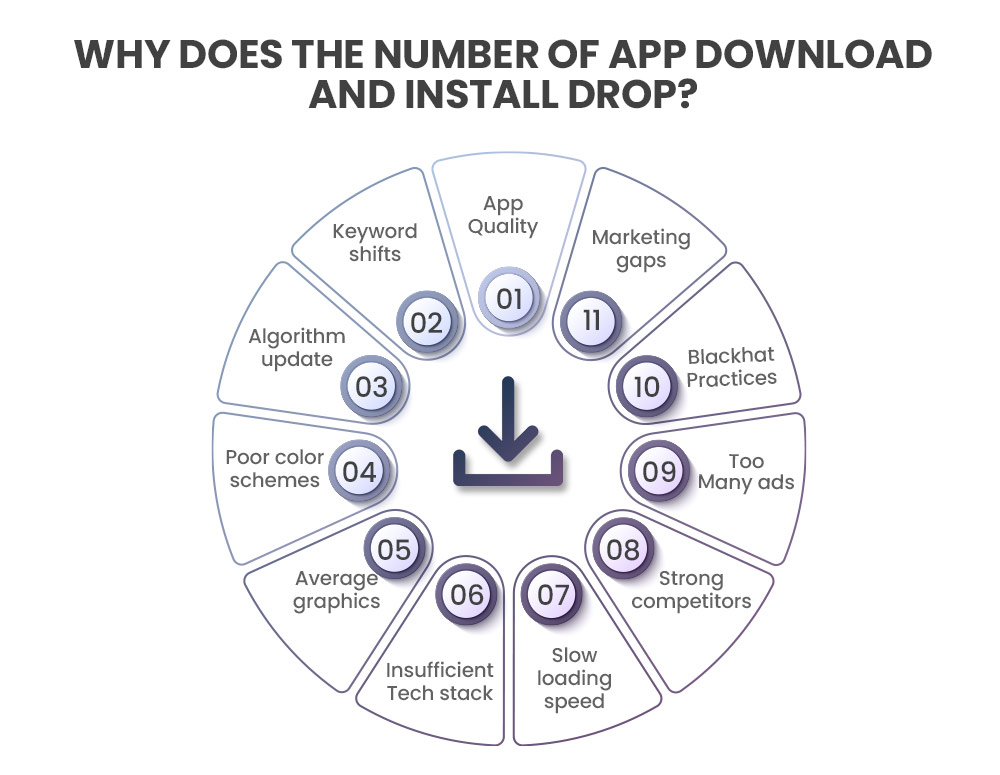 We attempted to discover the prime causes of low app downloads and installs. Check what is the problem you are facing:

App Quality

No matter how wonderful features your app has, the users will refrain from installing it if it looks average in any aspect. So, on the install page itself, you have to create an appeal; otherwise, the number of app installs will fall, and it will take months to increase.

Keyword Shifts

Another possible reason behind low app download can be keyword shift. It is a common problem where the keywords you optimize your app for in PlayStore and AppStore lose their value, or other keywords take their places. As a result, apps optimized for stronger keywords rank and are installed.

Algorithm Update

The crawling and ranking algorithms are ever-changing. Unless the apps are updated with the recent algorithms, they will not be visible anywhere. And if an app is not visible, how will it be downloaded?

Poor Color Schemes

There are some trending colors for different domains and target audiences. An app losses relevance if it does not follow these, which is another reason behind low app downloads.

Average Graphics

Well, it's not all about the colors – mobile app graphics matter, too, when it comes to downloads and installs. Due to poor graphics, users can uninstall apps within a few minutes of installation.

Insufficient Tech Stack

A mobile app without advanced technical features will fail to appeal to the target group. As a result, the number of downloads will come downwards.

Slow Loading Speed

When a mobile app is prone to crashes or has 3+ seconds wait time – the users do not take a second to rethink before uninstalling the app. Therefore, you must optimize its speed to get more downloads and installs.

Strong Competitors

As said before, strong and old competitors can be a reason behind low app downloads. Maybe a newbie cannot cope with the graphics, features, or offers of a competitor's app; as a result, it does not get enough downloads.

Too Many Ads

While running the app, if users see too many that affect the app's smooth usage, they uninstall it and never turn up to this again. So, ads that block the UI are a direct hindrance in boosting app installs.

Blackhat Practices

Unethical SEO practices can result in a very low ranking, impacting the app's visibility. So, users will not install the app at all.

Marketing Gaps

The merchants need to put some effort and investment into making the app visible. Due to the lack of proper marketing and promotion will cause low app downloads too.

How to Increase Your Mobile App Downloads and Installs?

We will discover proven ways to increase app downloads and installs in this segment.


1. App Store Optimization (ASO) For Better Visibility

You must optimize the app to increase its installs from where people download it. With app store optimization or ASO, you can easily do this, and that's why it is an essential step. A merchant's goal is to improve app-store ranking and impression to expand the overall reach.

To do this, you can perform the following tasks:
Keyword ranking track
Improving the impressions (icon, title, and other tags, description)
Image optimizations (updated screenshot)
Updating demo video for a crystal-clear idea
Update your app to stay trendy
Track the number of downloads, reviews, and social shares

Find out: A Complete Guide To Turn Your Shopify Store Into A Mobile App

2. Improve Branding To Create An Appeal To The Users

While app store optimization helps in better visibility on the app downloading platform, a better brand presence will grab the attention of your target market from different platforms.

Here is how you can improve your branding:
Revamp the Logo and tagline
Update the color schemes
Optimize the app and website with enticing icons

Read the Success Story of AmorEarth after using MageNative Shopify Mobile App

3. Utilize Social Media Platforms To Expand Your Reach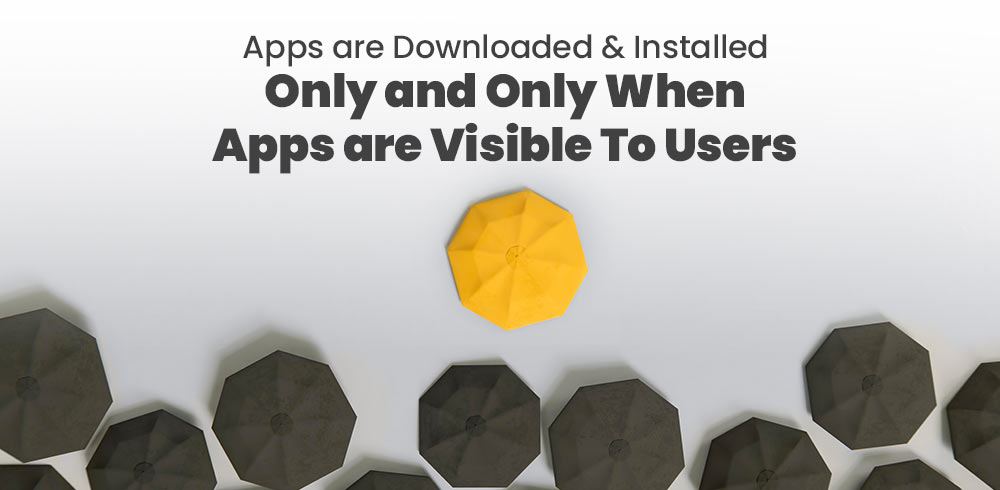 Right now, social media platforms hold a wide number of users; therefore, these can be excellent mediums to expand the reach of your app. With social media marketing, you not only secure higher views and organic traffic but also stay trendy.

For excellent social media marketing, you can
Track your followers
Count social shares
Upload trendy contents
Use deep links

Check out: Spice Up Your Customer Retention Strategy With Mobile Apps
4. Utilize The Followers Of Influencers (Influencer Marketing)

With social media marketing, merchants should save a little investment for influencer marketing. At present, influencers have huge followers; once you collaborate with them and get their shoutouts, you can utilize their audience. For proper influencer marketing, identify influencers who deal with the audience you want to target and collaborate with them.


Glossier, Daniel Wellington, and many other brands are making the most with Influencer marketing. 
5. Content Marketing For An Engaging Online Presence

Whether social media or branding – content will be a part of your game. It will help improve your online presence and ranking to ensure social shares.

For this, you can use
Images, reels, and videos with crisp content
Website blogging and guest blogging
Podcasts
Quora, Medium, Reddit, and Digg

Once you implement all these, you can track the number of social shares and SERP ranking to understand whether it brings results.

With Shopify, you can make your app without writing code. Get Shopify mobile app from MageNative and Boost your sales today!
6. Initial Free/Discount (Freemium Approach) To Pull Traffic

The Freemium approach is a great way to increase app installs; however, not all can afford to do that. It is a method where all the paid features are made free for a particular time. Later, it goes premium to freemium, and users cannot avoid the subscription as they started liking the services.
However, you can offer initial discounts, first purchase discounts, and free samples to get a huge number of installs. Once done with the promos, remind the users for review and ratings and track the number of users who availed the offer.


DropBox, Spotify, WordPress, Candy Crush, MailChimp, and many other companies have used the freemium model to make money. 
7. Get Reviews And Ratings To Strengthen The Brand

Making a brand is not everything – you must attempt to make it strong. For this, reviews and ratings are important as it makes the brand reliable among the buyers.

Therefore, you need to:
Ask for reviews on PlayStore and AppStore
Respond to all the reviews
Update the app if any negative comments point out something flawed

Check out: Top 8 Ways A Mobile App Can Reduce Shopping Cart Abandonment

8. Get Referrals To Bring More Organic Traffic

Referral marketing is another way to increase app downloads and installs for higher organic traffic.

For this, you can
Identify the people who gave positive reviews
Offer referral discounts
Create a loop of referrals
Use lock until referral strategy
Offer in-app coins
Use word of mouth
Track number of downloads after referral campaign
Check out: Benefits of Shopify Mobile Apps – See What Your Business is Missing Out Without an App


9. SMS And Email Marketing To Reach Buyers Directly

SMS and email marketing are some of the killer ways to increase app downloads and installation. Though both take time to bring a result, both can convince users to download an app even after uninstalling it.
So, prepare short and crisp content for these to showcase your offers – it will increase the installs of your app.

10. Affiliate Marketing

Affiliate marketing is a slow but sure way to increase app downloads; however, keep in mind that it will not bring results instantly. Pick the third-part publishers wisely to ensure your profit in the future.

11. Paid Campaigns and SEO

We are now discussing ads and SEO practices – a strategy that can cost you a few bucks. However, both can give you quick results in terms of app installation increase.

So, you can use:
In-app ads
Social media ads
Search ads
Paid SEO tools
Sharp keywords
Adwords
Did you know? 
Top apps spend $1000+  to boost app downloads!
12. Upgrade The Website To Get The Web Audience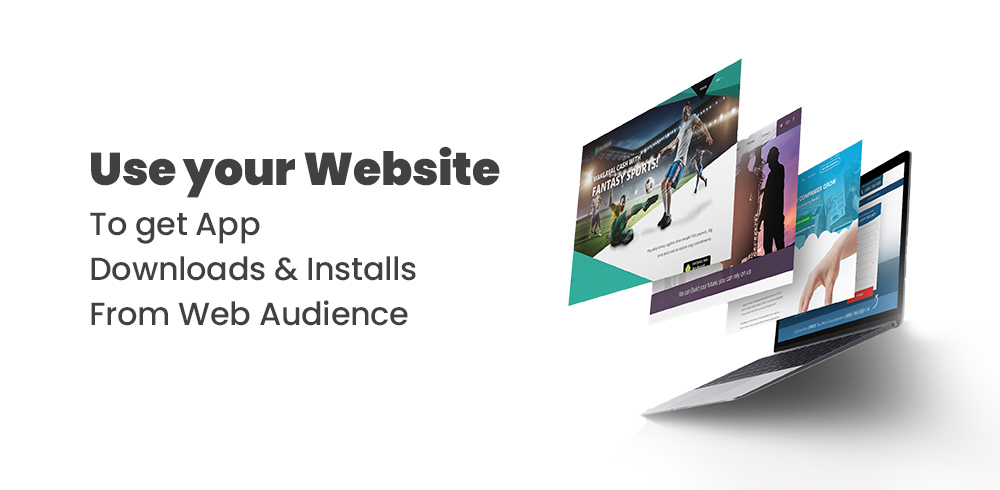 If you want to target web audiences, you must also work on your website. So, either you can upgrade your website based on the trends and colors, or you can get a new website. It will help you to get the attention of the users who use browsers to install your app.

13. Localization of Contents And Listings To Target A Wider Range Of Audiences

Localizing makes your app friendly to your target market, so try to localize the content and listings. You can also add multiple languages, geo-location tracking, multi-currency, etc., to reach more people with your app and create reliability. Altogether, it will boost your app downloads and installs.

14. Simple Usage With Top-Notch Features

On the app downloads and installs page, your app needs to appear simple yet unique. But you have to ensure that the users find all the necessary features they need. Therefore, you must check and incorporate users' mCommerce features (AR, VR, Social commerce, sustainable commerce, voice commerce, image search, live commerce, etc.).

15. Optimize App Loading Speed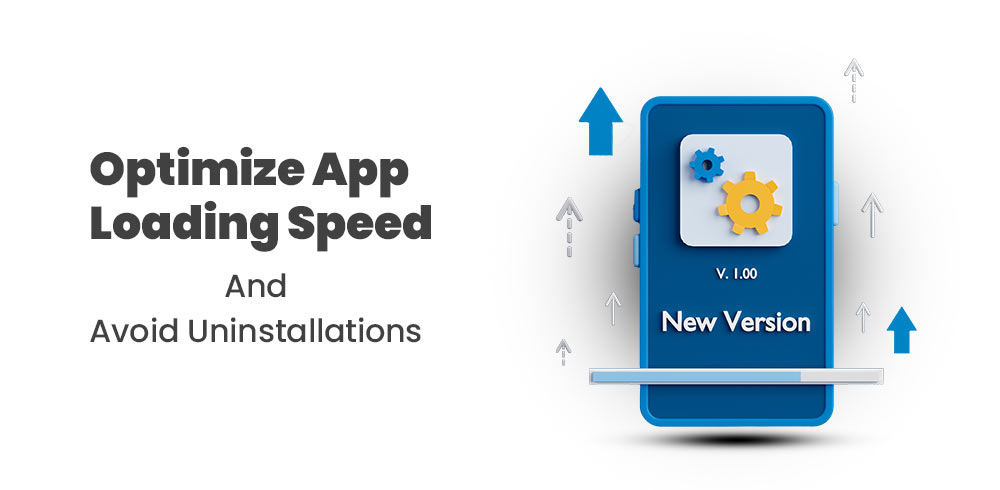 App loading speed is also a great way to increase your app downloads and installs. You can use Firebase's help to make apps faster and reduce wait time, thereby increasing sessions. As a result, the users have a better experience and continue to use the apps.
After implementing Firebase, track crash rate, retention rate, session length, and uninstall rate to monitor the number of downloads daily.

16. App Tracking with KPIs

You must also track your overall performance and determine the number of app downloads after implementing the strategies. With this, users can monitor the app's performance and get more downloads and installs.
You may also be interested in 25 KPIs That Measure Performance, Success, And Growth Of Shopify Mobile Apps

17. Offline Activities

Once you complete these online activities, you can take the help of offline activities like press releases, offline ads, etc. You can use your connection with the media to approach companies to use your app for their benefit.

What Can Merchants Do Before Launch To Increase App Downloads?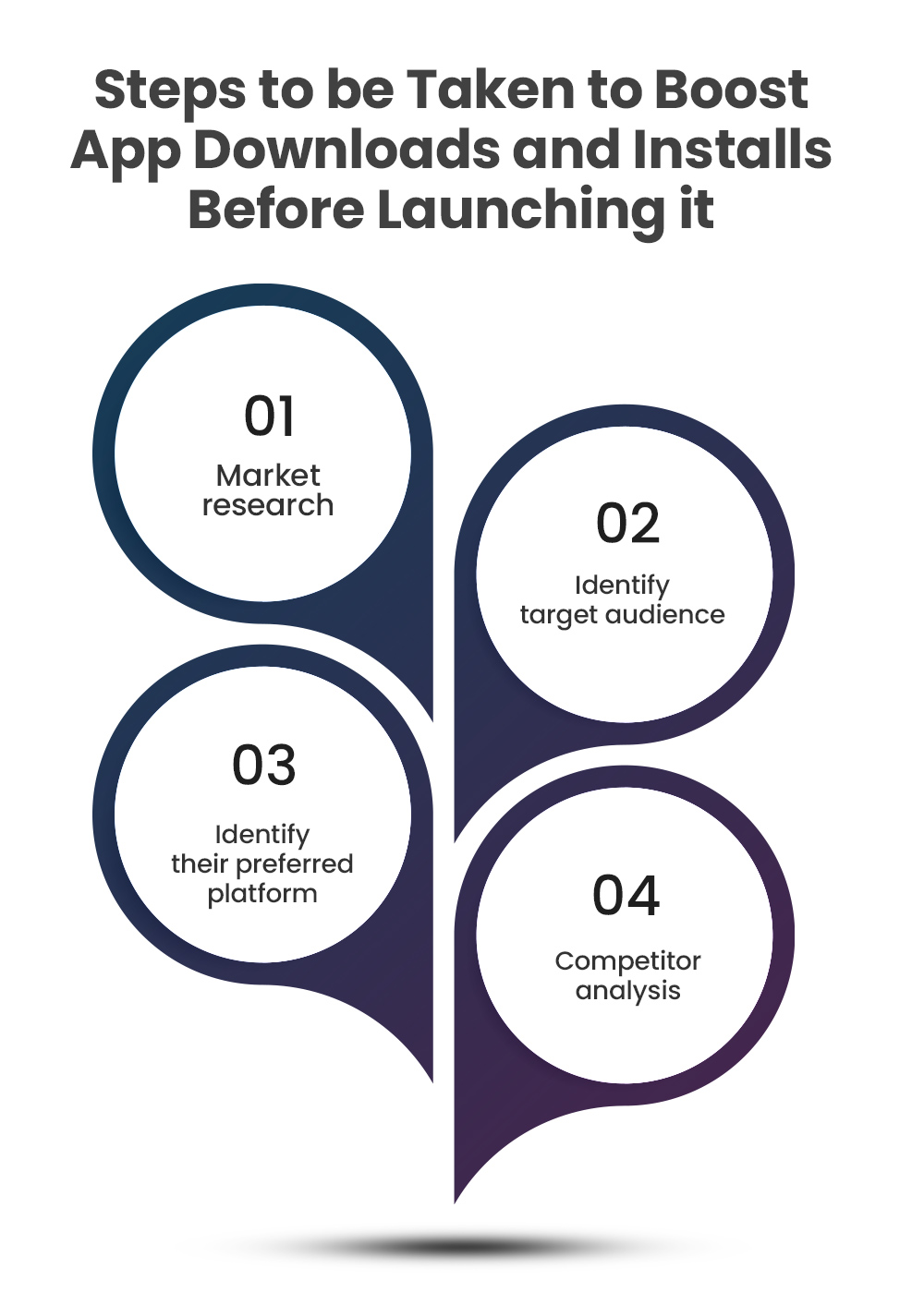 You can use these activities to market your app to increase its downloads and installs during and after it is launched. Now, let's take a look at pre-launch activities.

Market Research

Research and identify the profitable industry for you. After that, find out the on-demand products, scopes of the industry, how apps can help, market size, etc., to avoid any big loss. So, spend sufficient time on market research before you take any massive steps.

Identify Target Audience

Once you identify the niche, point out your buyers and understand the percentage who can use an app. You cannot determine its usage possibilities until you identify your targets correctly. But, app development and marketing of the app will charge you a decent amount of money, so you better find out the usage possibilities beforehand.

Identify Their Preferred  Platform

After identifying the target market, check the platform where your target audience has huge participation. You have to start your pre-launch campaigns there to get noticed so your app installation and download increase.

Competitor Analysis

You must also identify companies with the same niche and target the same audience. After that, you must understand their strategies and discover how to exceed them.

Get experts' help to market your app from MageNative
Low Number of App Downloads and Installs – Is It A Matter of Concern – Why?

A low number of app downloads and installs is a concern since it hints at a high customer acquisition cost. So, if you cannot increase your app downloads and installs, you will need to take the help of paid campaigns. However, it will bring your net profits down. Therefore, you can use these proven strategies to increase your app downloads and installs organically.

About Magenative
MageNative is a leading app building platform that facilitates app creation for business owners regardless of their knowledge of technical nuances involved. At MageNative, we convert ideas into scalable mobile apps instantly and most conveniently.
About The Author
Gaining knowledge by reading - Sharing knowledge through content
Reader| Forever Learner| Believer| Animal lover| Music is life| Linkin Park and Backstreet Boys fan| Experimental baker| Dessert Maker| A Noob Guitarist
Related Posts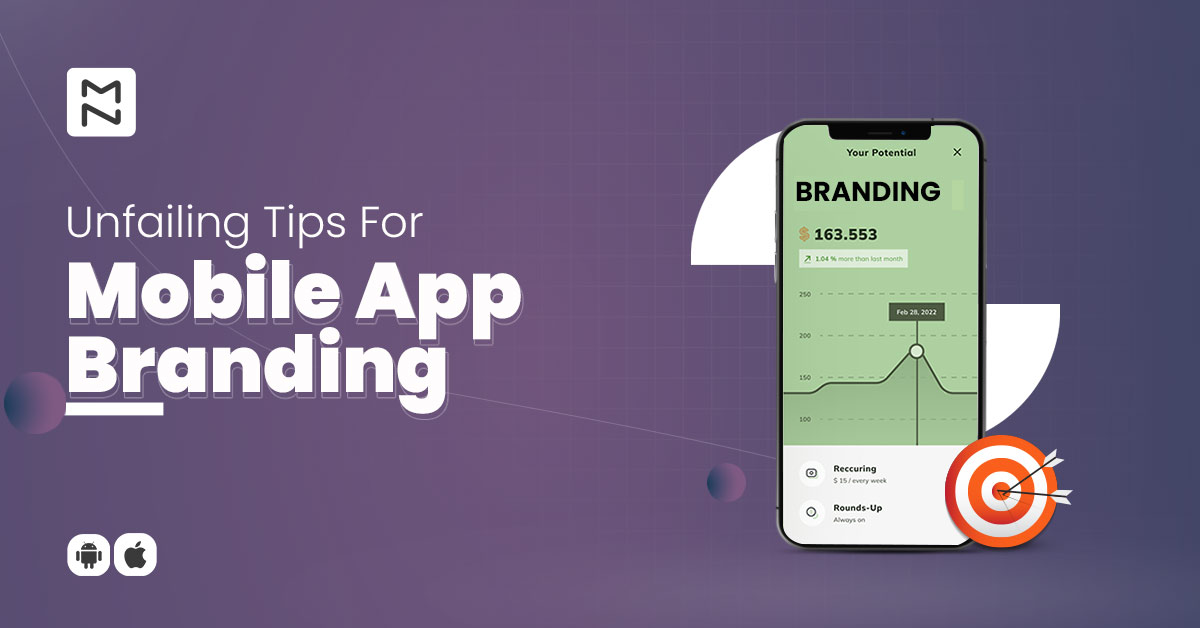 9 Effective Tips For Successful Mobile App Branding
Let's be practical – good quality products and app dynamics…
Read article >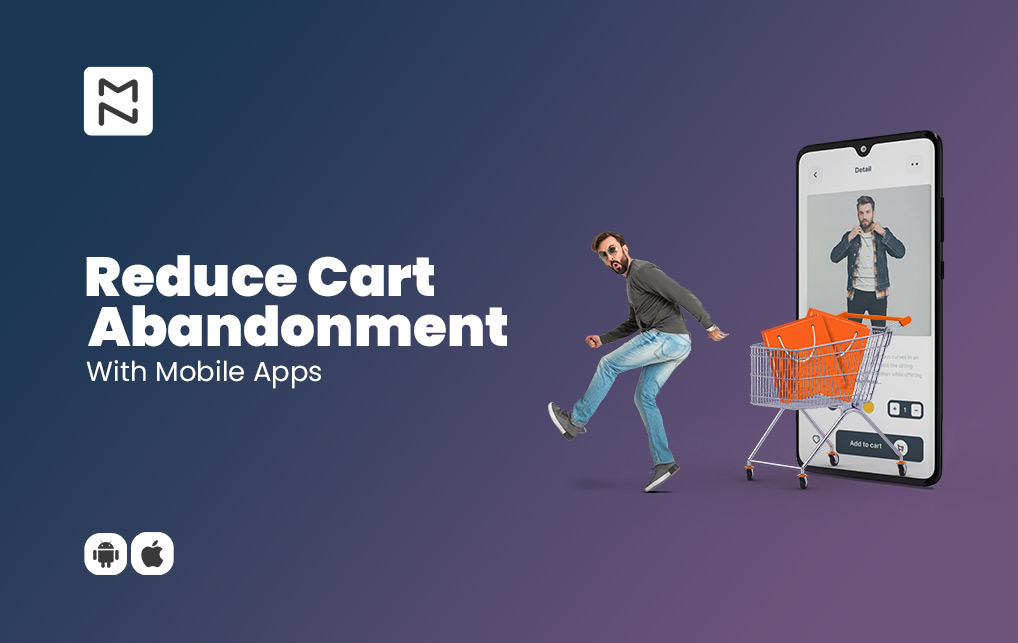 8 Ways A Mobile App Can Reduce Shopping Cart Abandonment
In eCommerce, 7 out of 10 loaded carts end their…
Read article >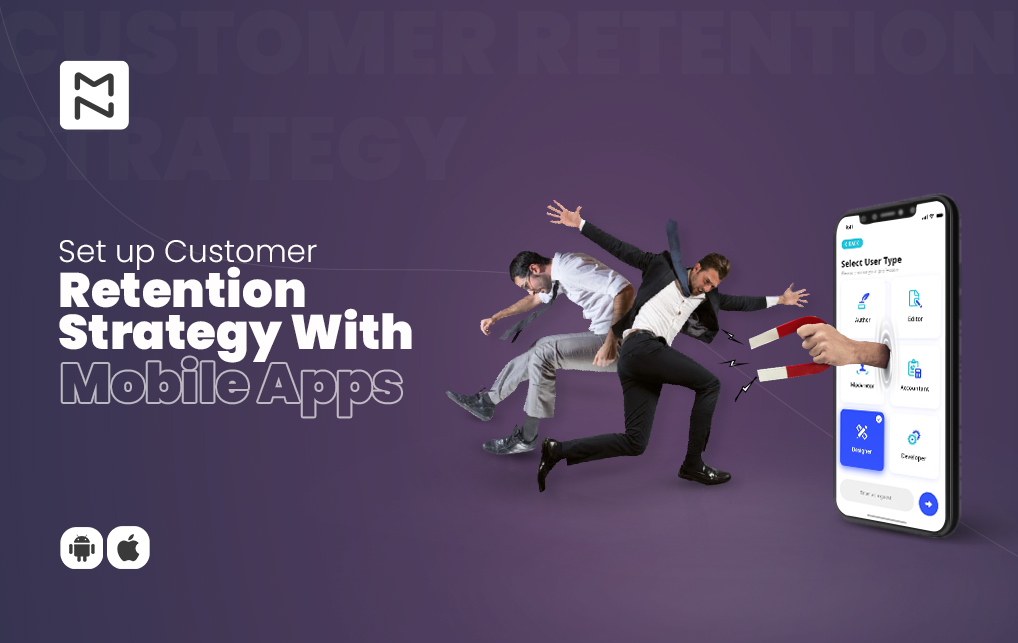 Spice Up Your Customer Retention Strategy With Mobile Apps
Online shopping has received open-armed user acceptance not because of…
Read article >