Any business operating in the grocery or daily food consumables sector aims to make every customer return for repeat purchases. But this can only be achieved in the modern world by simplifying the ordering process. The other essential factors are excellence in product quality and customer assistance.
Excluding the packaged essentials, items like vegetables, eggs and meat are demanded of the utmost fresh quality by consumers. A popular farm-fresh, meat-delivering business, Dabayeh al Wasmi had already achieved the epitome of quality but lacked customer convenience service.
About Dabayeh al Wasmi.com
Dabayeh al Wasmi is a unique fresh meat-delivering company based in Dubai. This company disrupts the package meat industry by only selling farm fresh meat without added preservatives. Within a few hours, Dabayeh al Wasmi gets premium quality meat to reach your doorstep with minimal hygienic packing. The brand offers customers various fresh meat selections on its web platform and new app. Such a variety of goat, sheep, cattle and camels can be rarely found in Abu Dhabi on a single platform.
The brand is further known across Dubai for its outstanding customer service operating 24/7. The discounts they offer let customers spend less Dhiram for top-quality meat. This brand hosts reviews and ratings for every product, helping customers gain trust and make purchasing decisions more easily. Additionally, customers across Abu Dhabi get free shipping of fresh meat products right into their kitchens for preparing finger-licking meals.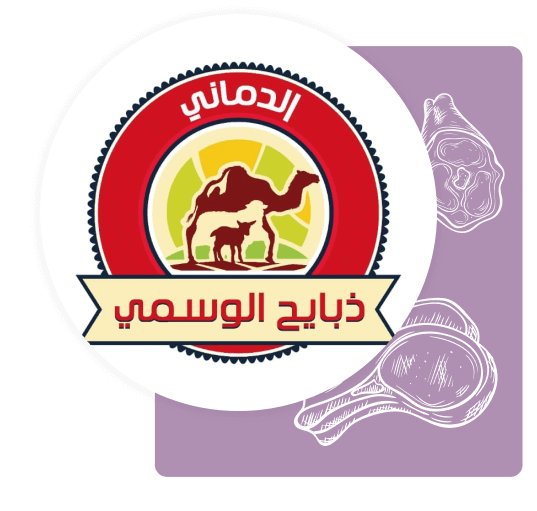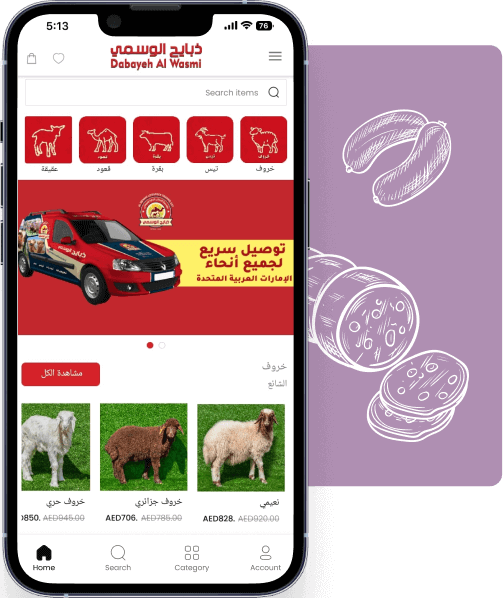 Why is a mobile app necessary for a fresh meat delivery company?
Most customers who order farm fresh meat products usually desire to prepare and consume meals on the same day. This suggests customers would always prefer a quick order solution with few click payment options. This convenience can be handed to customers with a high-performing mobile app. Fresh meat does belong to the grocery category and according to an omnichannel study, 2/3rd of online grocery sales arrive through mobile apps.
Further, facts ssuggest there were 30.4 million app users for grocery orders in the US in 2022.
As revealed by Forbes, 91% of people prefer to use smartphones for any type of online purchase. The seamless shopping experience offered through apps makes customers use their smartphones even when their other devices remain open. Most people are willing to avoid the offline experience of buying meat and thus shift towards fresh meat delivery.
Challenge: Boosting reorders and customer loyalty
Fahad Shahzad, founder of Dabayeh al Wasmi, faced many challenges in running the fresh meat business online. The top challenge was to offer customers a quick and trouble-free order process. The solutions used before by this venture failed to offer customers the ideal e-commerce app experience. Due to malfunctions in the database and servers, customers faced trouble placing orders, resulting in a very low order rate, reduced recommendations and social engagement.
What is the mission behind the Dabayeh al Wasmi MageNative app launch?
A simplified few-clicks ordering experience.
An easy reorder feature for every customer who has bought at least once.
Embedding push notifications feature in the new business app.
Interlinked in-app payment gateways for pre-payment checkout for customers.
Why did Dabayeh al Wasmi decide to migrate to MageNative from an existing app?
Dabayeh al Wasmi had a fully hard-coded mobile application before coming to MageNative. The app had several limitations on features. Moreover, further trouble arrived when the app got infested with bugs damaging the functionality of the server and database.
The business began to decline when its mobile order ratio dropped to 10%. Fahad Shahzad, the founder, knew they needed to pull the plug and migrate to a different app solution. The Dabayeh al Wasmi team found MageNative through the Shopify apps section and were glad they could develop their app without code. The features like push notifications, reorder and payment gateways were already mentioned. Further clarification on well-maintained servers and free updates made their decision concretized.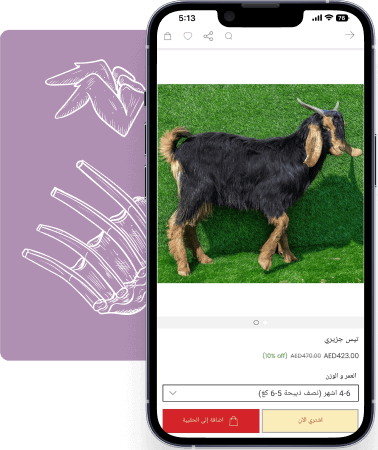 Positive outcomes after the app launch with MageNative
The decline in order ratio for the brand started to improve since the launch of their MageNative app. Within a few days, 60% growth in orders had been achieved through the mobile app. The seamless ordering process has made customers spread the word for Dabayeh al Wasmi, increasing their popularity across Abu Dhabi.
The perfect real-time synchronization between the Shopify store and the mobile app has made the meat brand achieve uniformity in prices and product availability. Finally, this excellent meat venture achieved improved customer engagement through push notification campaigns. Improvement in customer loyalty could be witnessed in 3-month data for the reorder trends in the MageNative-built app.
"It got tightly attached with Shopfy and we could publish our app in minimal effort and tie" "The most useful features offered by MageNative for us were easy updates, synchronization and push notifications" - Dabayeh al Wasmi team
What Top effective features Dabayeh al Wasmi.com found in the MageNative app?
The MageNative platform holds all the necessary features for success in e-commerce or the specialized meat category. But the most effective features of Dabayeh al Wasmi are mentioned below:
Quick reorder-Apps built with MageNative come with the quick reorder feature for customer convenience. This feature is super essential for grocery or FMCG category businesses. Consumable food items ordered through an online medium have high reorder chances.
Push notifications-Every update regarding discounts, new products, or business news can be shared with the customers in their smartphone notification bar. Constant interaction with the audience through push notifications establishes customer loyalty and trust, increasing conversion rates.
Multi-language support-Customers like to read in their language of choice and offering regional languages lets you maximize audience reach and app use. For businesses expanding cross-borders, multi-language app support becomes a necessity. Even when providing services in a single state, there will be people from multiple communities with varying language preferences.
Real-time auto sync-For all e-commerce businesses, synchronization must be between the website and the mobile app. This process is complicated when done manually, so it needs to be automated and in real-time. Apps built on MageNative get this feature embedded. For example, the Shopify store for a grocery business will get synced automatically with the business grocery app.
Does your business need to acquire a mobile audience in the grocery category? MageNative can get it done.
Every online selling business like Dabayeh al Wasmi.com acknowledges the vital need for a mobile app. The existence of an online store makes an app launch extremely quick and easy with MageNative. You can develop your business app without typing a single line of code at an affordable subscription. Your app remains packed with all the advanced features a highly functional app requires:
Push Notifications
Multi-currency support
Multi-language & RTL support
Social Login
App analytics
Quick reorder
Image Search
Payment gateways
The low-cost structure of MageNative has been appreciated by Dabayeh al Wasmi and thousands of similar users of the MageNative platform. Extensive customer support throughout the app-building process and even after the app launch has made businesses like this meat venture maintain their trust in MageNative app solution.
Try your hands on simplified no-code app development for free.
"Simple and user-friendly app, anyone can easily build and can convert their online store into a mobile application to get regular sales. Recommended !" - Founder, Dabayeh al Wasmi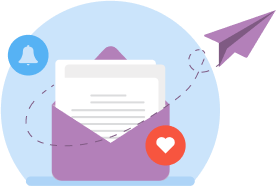 Subscribe to our latest Customer (Success) Story
Join to receive new updates, articles, and resources