Kangaroo: Loyalty and Rewards
Loyalty Programs And Rewards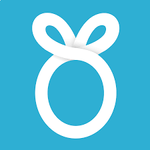 Kangaroo: Loyalty and Rewards
Did you know?
About 69% of consumers stated that their choice of retailer is influenced by where they can earn customer loyalty/rewards program points, whereas 57.4% join loyalty programs to save money and 37.5% to receive rewards.
So, to assist you in increasing sales by offering rewards and loyalty points to your customers, MageNative has recently integrated with Kangaroo.
Kangaroo Reward is the most powerful loyalty marketing platform around. It is reinventing the way brands connect, communicate, and inspire customers with loyalty.
The Kangaroo: loyalty and rewards integration will increase your sales by offering buyer point rewards, gifts, dollar discounts, and other perks for spending more, shopping more, and participating in promotional campaigns.
Engage buyers with tiered rewards that unlock special privileges, and reward brand-centric behaviors such as running contests, sending drip campaigns, donations or product recycling, and lots more.
You can enable this integration in your MageNative Mobile App Builder by following easy steps:
Step 1- Login to your MageNative panel and click on the "Supported Integration" section from the left menu bar.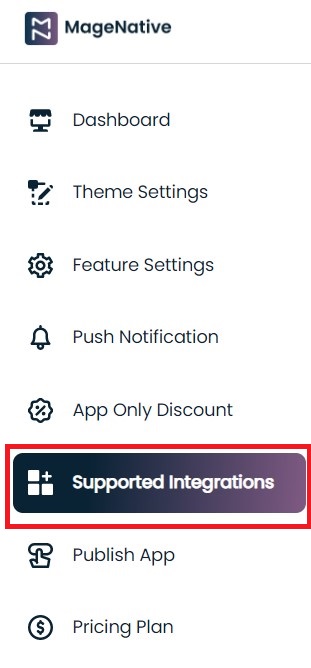 Step 2- After that, go to the "Loyalty Programs & Reward Points," where you will find the Kangaroo Rewards listed on the panel.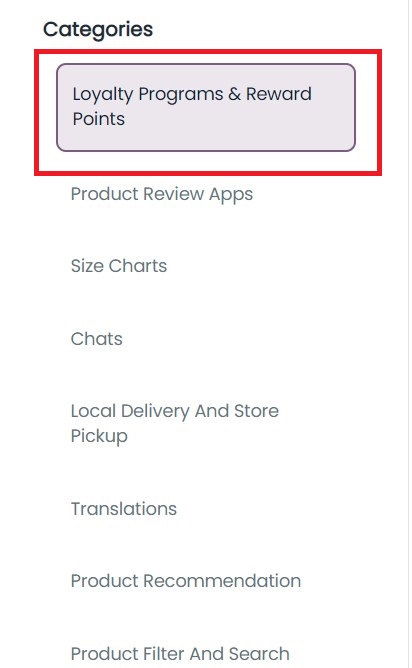 Step 3- Then, click on the enable button and proceed, where you are required to enter the following details, which you have received from kangaroo rewards.
1- Application_key.
2- Admin_id.
3- Admin_password.
4- Client_id.
5- Client_secret.
After filling in all these required details, click on the enable button, and you are now ready to use the Kangaroo integration in your MageNative mobile app.
Let's take a closer look at how this integration works after you enable it in your Shopify Mobile app.
Go to the My Rewards Points section of your app. You can view all its features here; let's check each separately.
1- Reward Yourself
In the reward section, you can earn points by referring your app to friends and acquaintances.
Encourage your friends to sign up for the app using your referral link: Using your referral link typically requires your friends to carry out a specific action, like making a purchase or downloading the app. Once they complete the action, you will earn points or rewards.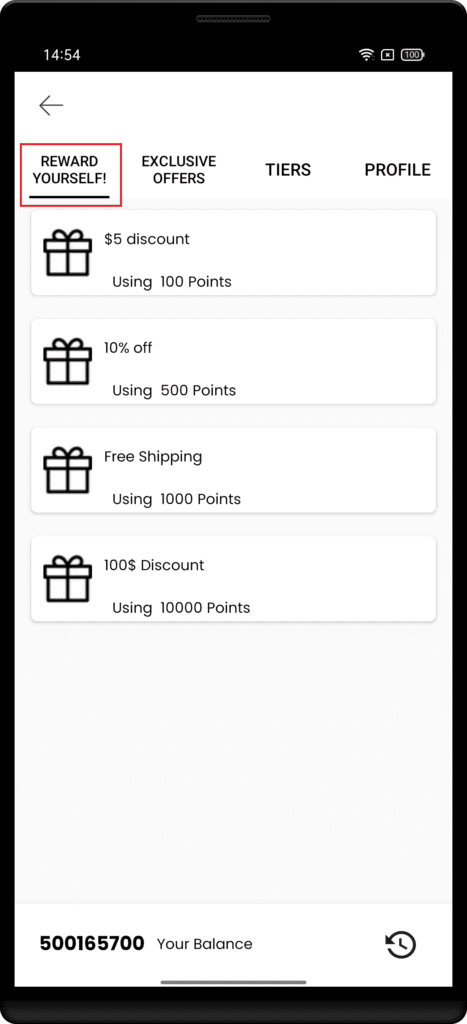 Also here you can utilize earn points by:
Convert your points into coupons: Depending on the offer, you can convert your points into discount coupons.
Use your discount coupons to get instant rebate: Once you have received your discount coupons, you can use them to get discounts on your purchases.
For example: Suppose you have earned 100 reward points from your app; you can use these points to get an instant 5$ discount on your product purchase.
Similarly, if you have earned 500 points, you can get a 10% off coupon and so on.
2- Set Exclusive Offers For Your Buyers.
From here you can set exclusive offers for your buyers.
Offering exclusive deals and promotions to buyers is a great way to increase customer loyalty and drive sales.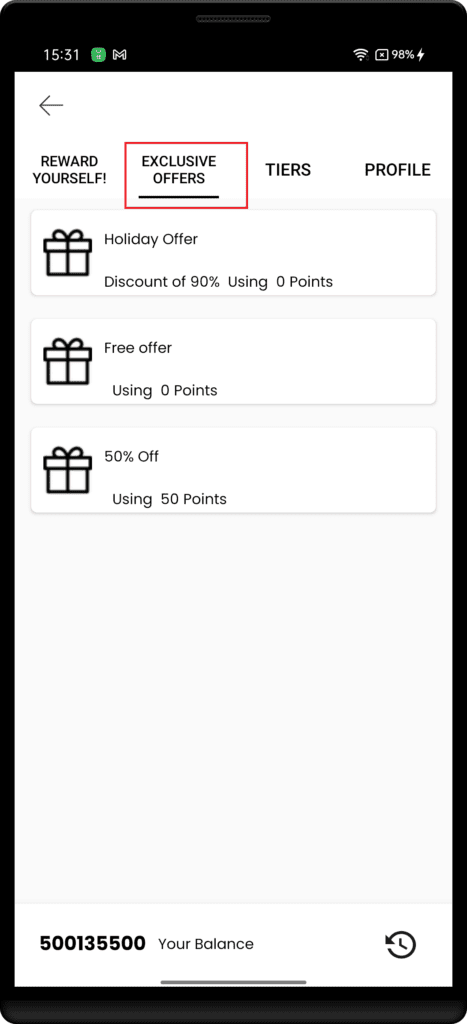 You can run different offers under the exclusive offers section like:
Earn 200 points on the purchase of item 'x'.
Choose the points' worth: Decide how many points customers will receive for following your Instagram account. For example, 50 points is a good starting point, but you may want to adjust this value based on the perceived value of the reward.
3- Tiers
In the Tiers section, you can categorize your buyers as per their points earned, i.e., Silver, Gold, or Platinum. Special privileges are given to the buyer according to their category. Also, you can categorize your buyer from the backend for how many points he will get a gold, silver, or platinum badge.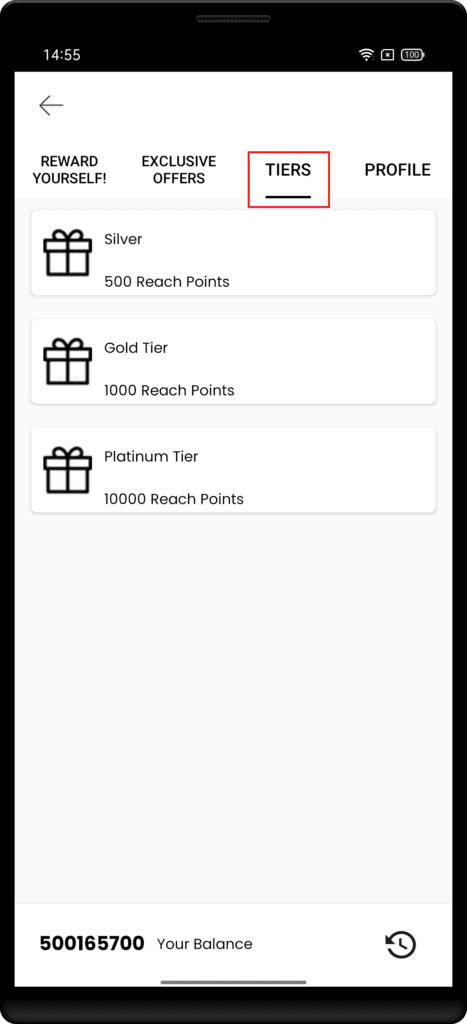 So, it is a feature that allows businesses to categorize their customers into different levels or tiers based on their loyalty and engagement with the rewards program. Each tier typically has its own set of benefits, rewards, or exclusive privileges. Customers can progress through the tiers by earning points, making purchases, or meeting specific criteria defined by the program. The tiers functionality adds a gamification element to the rewards program, incentivizing customers to earn higher status and enjoy greater rewards as they advance through the tiers.
4- Then go to the profile section
Here in the profile section Name, Email and DOB will be shown up as you have entered during the account creation.
Here you can update:
The DOB is as per your requirement.
Opt for receiving notifications i.e. via SMS or Email.
Once all the modifications are done click on the update button to save.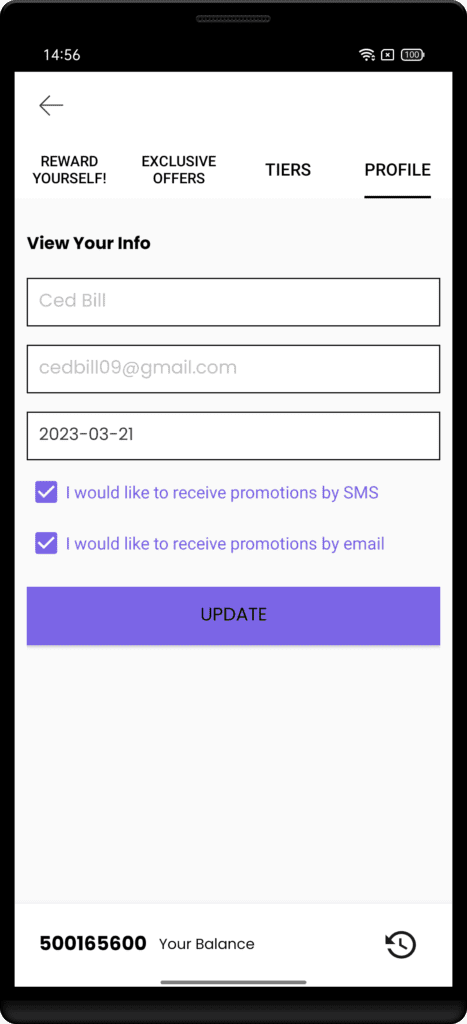 5-Check History
You can easily check the transaction history from the history tab. Here in the history tab, you check any transactions and rewards received from the history tab. Also, you can delete coupons from the history section.
Also here you can delete coupons and the points will be transferred back to your account which you can utilize to get a rebate on product purchases.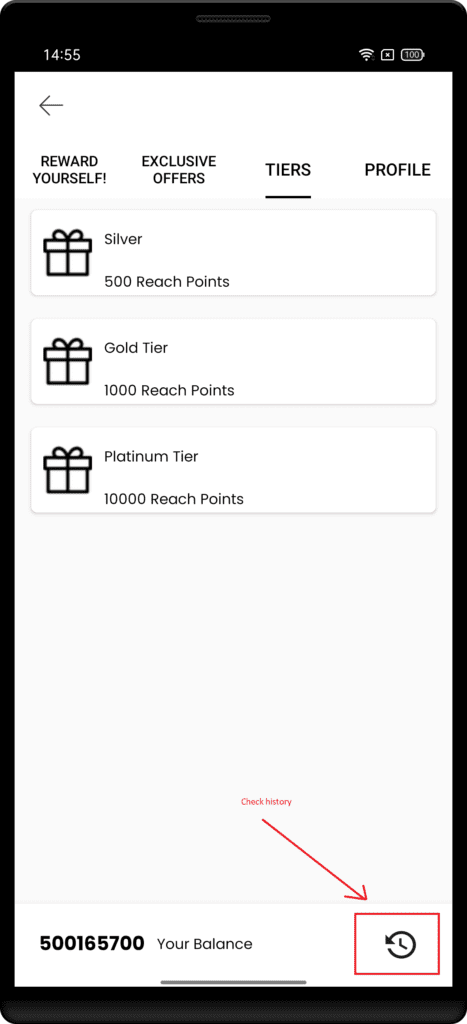 That's it!🤩 Now you can enjoy this wonderful integration in your MageNative app and entice your buyers.