The time of "Dashing through the snow" is yet to come! But being a marketer, you can make your "one horse open sleigh" ready, instead of keeping calm! The earlier you plan, the better you play – so, pre-planning your Christmas marketing will shower its gifts on time to boost your online sales this year for your Shopify business. Here we present 10 strategies that can provide a concrete shape to your Christmas marketing ideas. Altogether, your Christmas will be more happening and blessed.

Why Should You Plan To Boost Your Sales On Christmas 2022? Is It Worthy At All?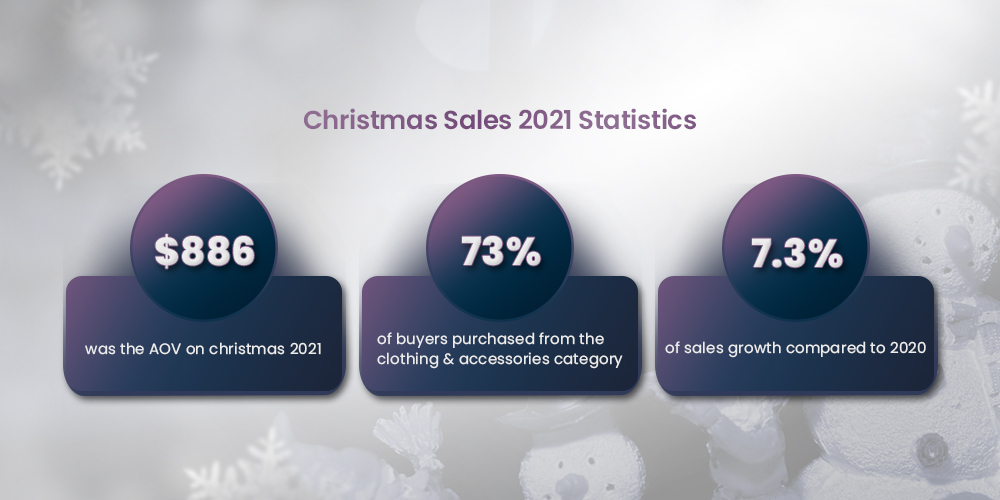 A good place to start is by understanding why Christmas deserves to be a huge marketing event in 2022.
Christmas is definitely a big festival; however, the importance of marketing during the festivities is not entirely clear to all. As a result, not all marketers engage in festive marketing.
But this is not a justified action – the main reason why festive marketing is essential is the SHOPPING CRAZE.
Almost every person has their own plan to purchase something during Christmas. This is the reason why Christmas 2021 has a 7.3% yearly sales growth. So, you can encourage the shopping spirit and boost your sales during Christmas easily.
Not just Christmas, actually, each festival brings an ocean of opportunities to grow your business. But, Christmas deserves slightly more attention since it is the most favorite and celebrated festival worldwide.
Take a look at the image below to see how sales have grown over the last 20 years.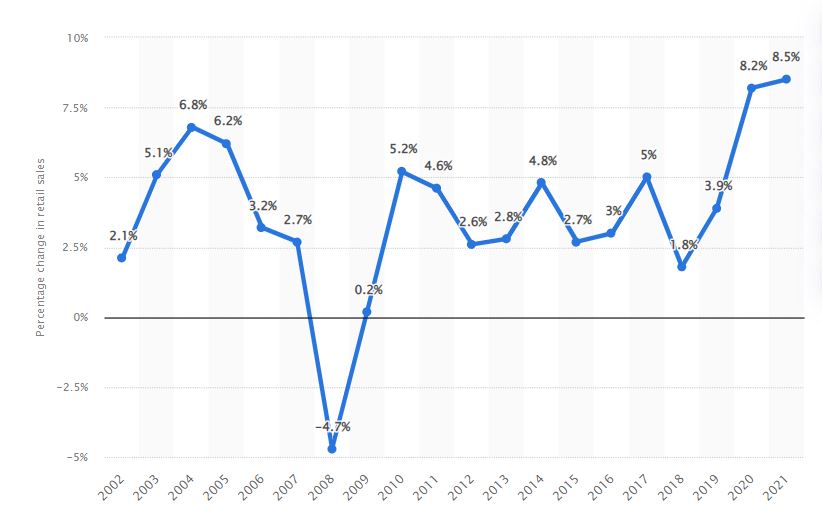 Source: Statista

Why  Do Sales Increase During Christmas?

Christmas is an incredibly popular shopping period in the US when 30% of consumers plan to shop. Statista used the term "Largest Economic Stimulus" to describe the drastic sales increase in Christmas in many countries.
In the table below, you can get some important information and statistics from Christmas 2021. It will help you to make your marketing strategies more realistic:
Average order value on Christmas
$886
Yearly Christmas sales increase
7.3%
Top 5 categories to Shop from
Clothing & accessories
Food & beverages – Wellness
Toys and hobbies
Electronics
Home & kitchen
Top 3 items purchased
Food & liquor
Clothing
Shoes
Books
Maximum conversions can be expected
15-24 December
Average spending
Around $1000 (around $850, CA$ 1689, £425 & AU$ 1232 in the US, Canada, UK and Australia)
Age group that spends maximum on Christmas
35-44 (amount – $1,083.74)
Free shipping over fast shipping preferences
85%
Email open rate
68% higher
Plans of buying from online marketplaces
67% higher
Research online, buy offline tendency
66%
Percentage of buyers buying products in October
43%
Percentage of buyers buying products just a week before Christmas
62%
Percentage of buyers buying product right before Christmas
60%
Free shipping requirements
47%
Research social media to make purchase decisions
23%
Gift return percentage
10% (in store)
Percentage of people who got unwanted Christmas gifts
61%
Total amount of unwanted gifts
$15.2 billion (online & offline) approx
Average time spend to shop
20 hours (women)
* Data source: Statista, NRF, Investopedia, Retail Research, Finances Online, Salesforce, capital counselor, and Exploding Topics 

Companies With Record-Breaking Christmas Sales Over The Years

Christmas marketing is essential and the companies who considered Christmas marketing on a serious note, got rewarded in terms of increased sales.

Below, we are listing a few of those companies and their names are enough to visualize their current revenue and popularity:
Walmart
Etsy
Coca-cola
McDonald's
Domino's
Vodafone
Best Buy
Puma
Sephora

Do you want your name to be in this list? That's completely realistic and you can make that happen! Find out how:

Want To Smash All Your Previous Online Sales This Christmas – Find The Sales-Boosting Tips!

Before you find the tips to boost your Christmas sales, you need to check the most preferred shopping methods of the buyers: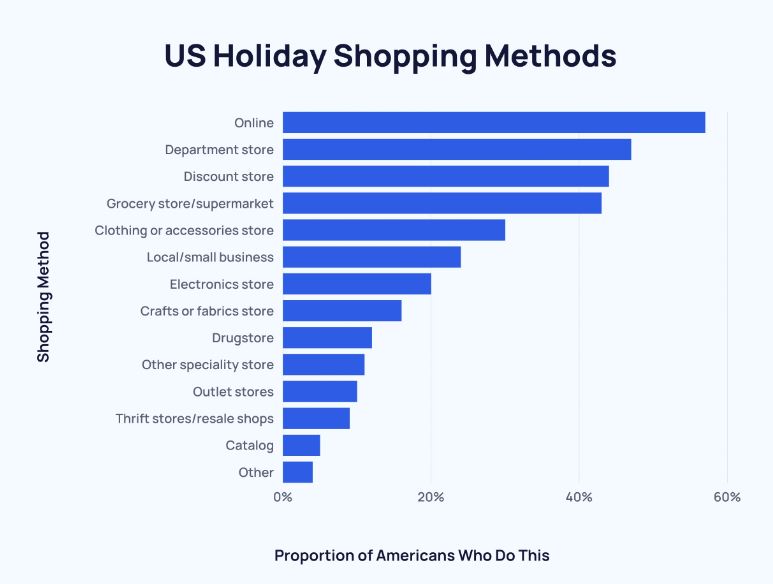 Source: Explode Topics
Statista also affirms this preference of 55% buyers for online stores to purchase Christmas gifts. So, if you have an online store you are already ahead of others to some extent. Check out how you can maximize your sales on your online store: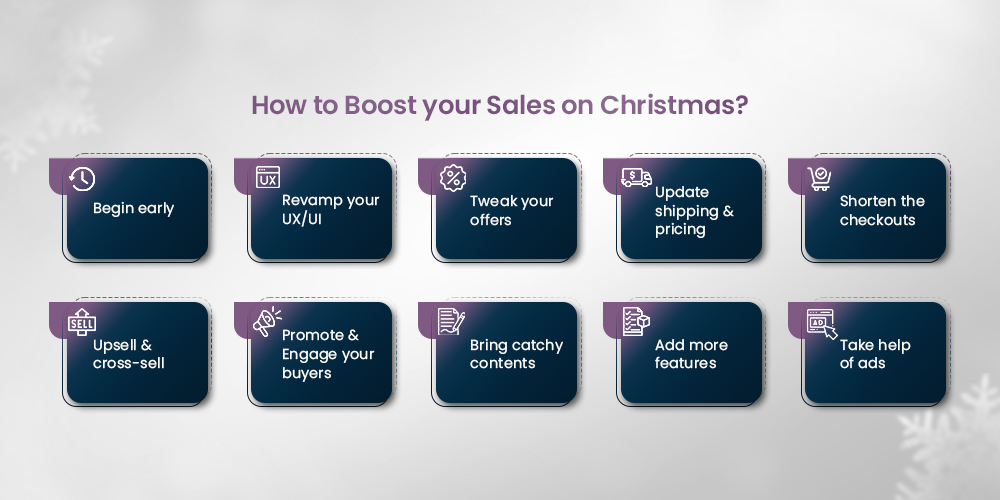 1. Shot Early

Starting early and finishing late is a golden rule of marketing and it is pretty effective as well. You need to set your Christmas marketing plans early to get results the way you are expecting.

These are some tips you can follow:
Find the Christmas-related keywords by using good paid tools
Check cart abandonment statistics prior to run campaigns effectively
Announce a pre-Christmas (after BFCM) clearance sale to pull more traffic organically
Set up your promotional calendar and write down the action items
Keep in mind that you will need plan B for each of your plans

These early actions will reduce your efforts during Christmas to boost sales for your Shopify business.

2. Dazzle Your UX/UI With Warm Colors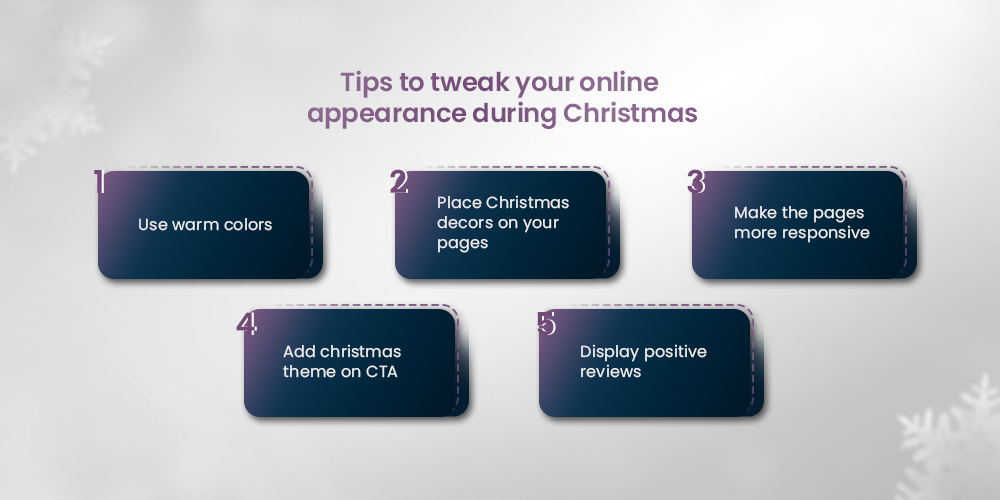 A quick answer to "How do you boost sales?" is by being discoverable to your target buyers. Now the question is "How do you attract customers for Christmas?"
You can simply do it by offering a festive makeover to your Shopify store on the festive season. It is a must to increase your online Christmas sales.
Once you have an outline of your do-ables, you first need to concentrate on tweaking your online appearance!

Here are some tips to grow your online holiday season sales:
Add a Christmas theme on your store
Keep a separate announcement bar to highlight your special offers
Optimize the product images and landing pages
Work on the page loading speed since buyers will not wait longer during festivities
Add a Christmas tinge on the CTAs
Place a few testimonials on the homepage to appear as a reliable merchant to your buyers
Bonus tips to decorate your Shopify store:
Use bright and warm colors like Red, White, Green, Sky blue, Yellow, Gold, etc.
Use glittery effects
Do not forget to add the Christmas elements like Xmas tree, Santa Claus, Gift boxes, snowman, stars, candy, stockings, bells, angels, etc.
Remember not to make the pages stuffy and heavy that will load slow
3. Mold Your Existing Offers And Discounts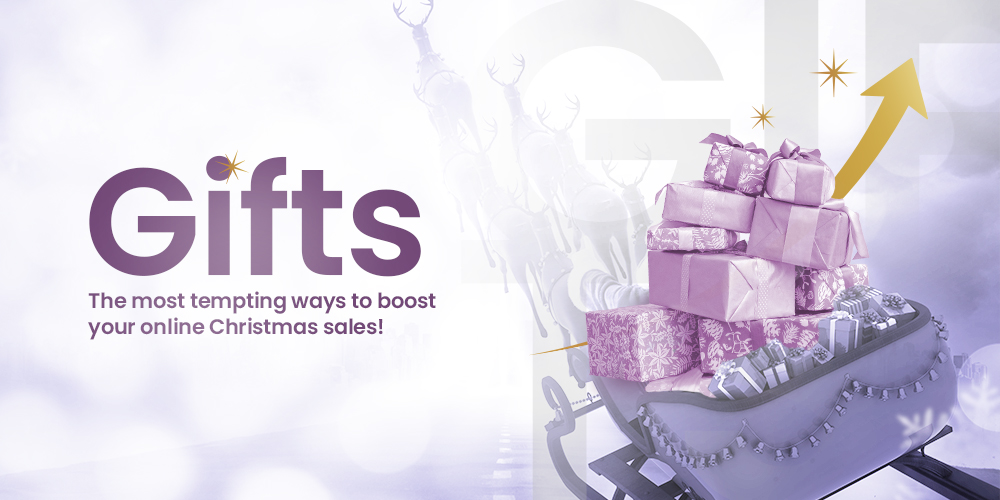 Even though you provide some attractive offers on your store throughout the year, Christmas is special. Therefore, during Christmas, you need to mold these offers cleverly which can create an urge to open at least once and make a purchase if things go well.
Gifts (free/on purchase), offers, clearance sales, discounts – these terms at once grab the attention of the buyers.

That's why, we recommend you the following strategies to boost your Christmas sales:
Provide assured gift cards/bundles and giveaways for the customers to choose from
Annonce flash sales, lucrative offers, and heavy discounts daily for a week before Christmas
Offer first purchase discounts
Keep the best offers on the announcement bar
Create timed sales to intensify the purchase intents among the buyers
Think about personalized deals and add technologies to create these
Did you know that in 2021, 56% of the US citizens expected gift cards as a gift from their acquaintances? Will you be keeping that option on your Shopify store? Let us know your Christmas marketing ideas in the comments below. 
4. Refine Your Shipping and Pricing Strategies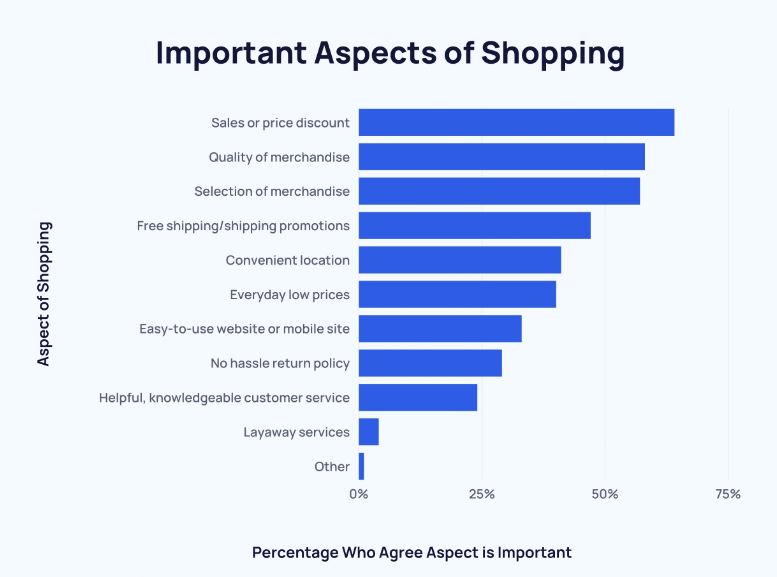 Source: Explode Topics
In the image above, you can find the importance of correct pricing and shipping strategies to boost your holiday sales for your Shopify business. Also, in the table above, a comparison between free shipping and fast shipping has been showcased.
We recommend you get professional help to reset pricing and shipping strategies on Christmas 2022 to increase your sales.
Along with setting competitive prices for your products, you can add different packaging options. For example, buyers are now much more environmentally conscious – so, they look for sustainable packaging even on extra pay. So, you can win these buyers with multiple packaging.

5. Shorten The Checkouts

When it comes to shopping online, buyers don't like to wait long. Be it onboarding, page loading, or check-outs, all need to be super fast.
During the festivities, buyers will be in more hurry – so they will abandon their purchase if checkouts will take longer. No matter how good the pricing and products you are offering, they will leave.

To shorten the checkouts, you can
Provide options to remember user details (name, address, preferred delivery time, bank details, etc)
Use different features of the mobile to offer different facilities
Introduce 1-2 step checkouts
Show product availability in buyers' location on the product page to avoid hassles during checkout

Faster checkouts will prevent unnecessary cart abandonments during Christmas on your Shopify store, as a result, you can boost your sales easily.
Also, read Top 10 BFCM Marketing Strategies for Your Shopify Store This Festive Season 2022

6. Aim For Upselling And Cross-Selling

During the festivals, buyers are in a hurry as they have to purchase gifts and send those to their close ones. So, nobody can deny the matter of unnecessary purchases during the festive seasons.
Since they purchase in a hurried manner, they are prone to purchase unwanted gifts. However, these unnecessary and unwanted purchases can be an advantage for the merchants. Especially, the age group that spends maximum, can be targeted for upselling and crossselling.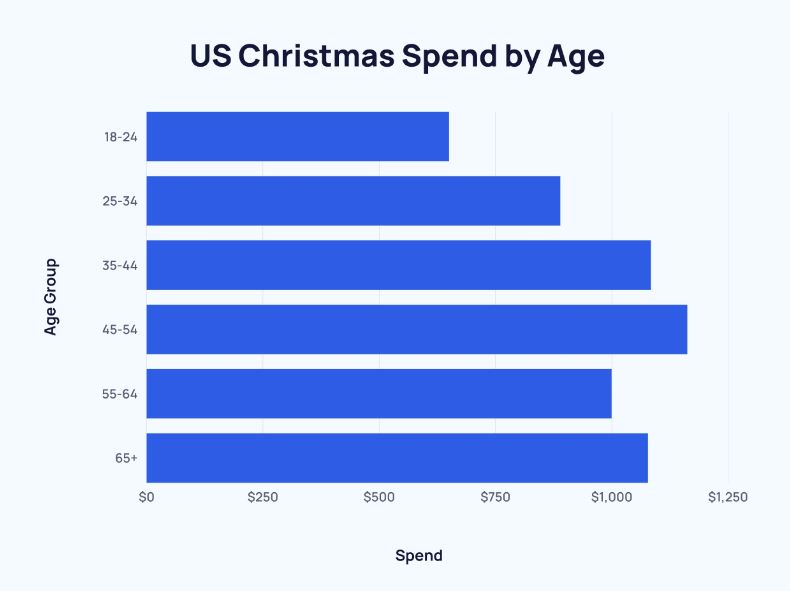 Source: Explode Topics
You can show the buyers related and similar products based on the item they add to the cart and aim to upsell and cross-sell.

Whenever a buyer adds a product to a cart,
Ask them questions to understand their further requirements
Display related products
Show the products they have viewed earlier =
Show products under "people who bought this have also" message
Give a price drop alert for these products

Upselling and cross-selling are some really brilliant online store promotion ideas for Christmas that can boost your sales to a great extent. So, would you like to try this?
A well-planned and properly executed upselling and cross-selling is capable of making the order values 2x or 3x. So, never underestimate these and plan well to boost your online Christmas sales.

7. Promote & Engage With Customers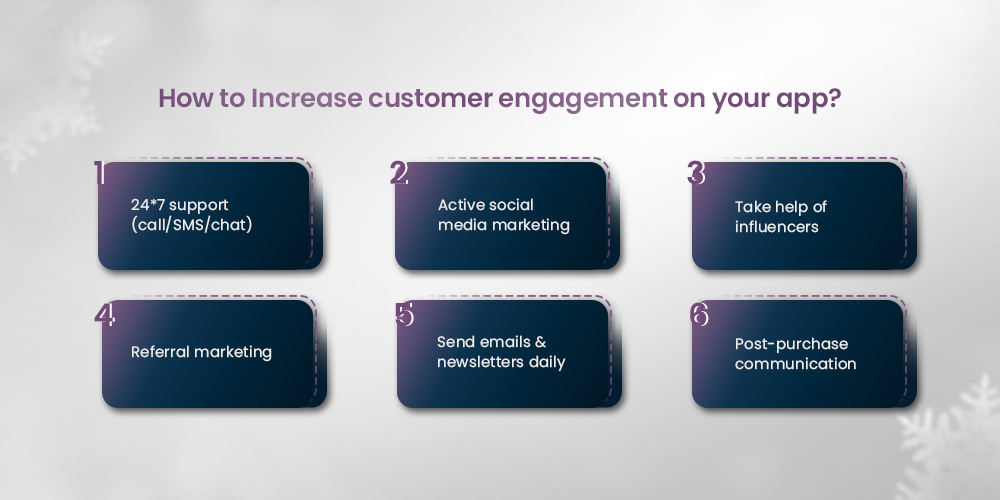 To increase your holiday season sales, store promotion is very important. But regarding store promotions, merchants often believe that it is a very costly affair which is not the case. The reality is far different.
Promotion can be affordable too, so do not avoid it. The more you promote your store, the more you can engage with your buyers. And you know more engagement is more organic traffic. So, engage in active Christmas marketing.

Here are some Christmas promotion ideas for your Shopify store that will help you to boost your online sales:
Update your social profiles and engage in social media promotion
Post social creatives with crisp content (informative/offers & memes) daily to keep your buyers informed
Use referrals marketing and influencer collaborations to bring some more audience
Send emails & newsletters consistently
Use multiple channels to connect with your buyers
Never stop at purchase – Get back to them post-sales with contests/feedback forms
Offer 24*7 chat support

All these will also increase your app downloads along with enhancing engagement.
Check out 12 Step Holiday Marketing Guide To Boost Shopify Store Sales This Festive Season

8. Produce Catchy Content With Christmas Vocabulary

Content is often much neglected in terms of Christmas promotion ideas. But, if you are planning early, we can expect that you will have ample time to increase holiday season sales on your Shopify store.
While making content, be it in written format or video, be picky with the vocabulary. Since you will be writing about Christmas, you will have to add some Christmas-related terms.

Unable to find the blog/video ideas for Christmas? Well, during Christmas, you do not necessarily need to stick to your niche. As a part of Christmas marketing with contents, you can share:
Offer gift ideas for Christmas
Contest ideas
Seasonal trends

Also, read 10 Spooky Halloween Marketing Ideas To Boost Sales On Your Shopify Mobile App

9. Try New Features To Bring Organic Traffic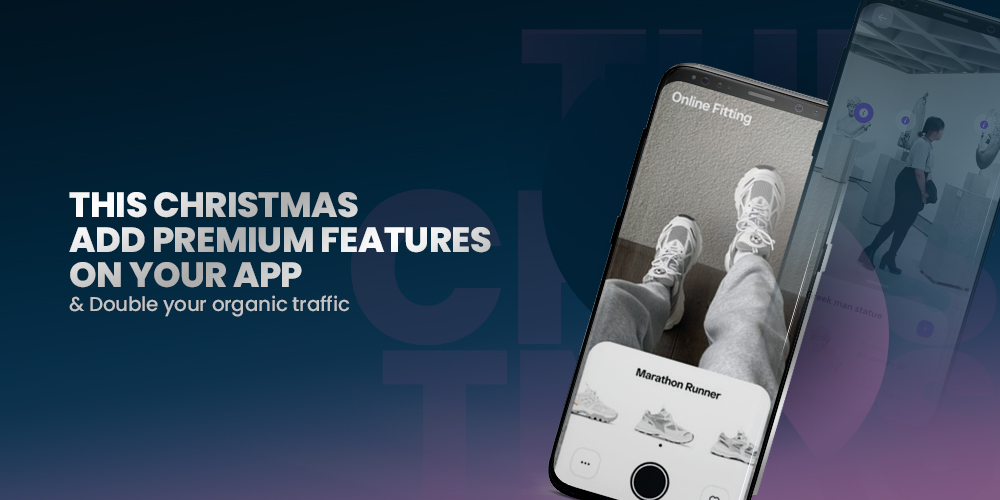 Before you start Christmas marketing this year, research and find if your Shopify store is missing out on any trending features or not. If there is any, include that on priority so that your store itself can compliment your store promotion ideas and boost your online sales.

Some trending features of recent time are:
Augmented reality
Virtual reality
Voice search
Image search
Social log-in
RTL support
Multi-language and currency support
Push notifications
Integrations for multi-tasks
Does your Shopify store have all these features? Get these and more features by turning your Shopify store into a mobile app and boost your Christmas sales this year.
10. Top It Off With Christmas-Specific Ads & Offline Promotions

Any kind of promotion needs a certain amount of investment – it is just you are paying to be more discoverable to your target market. It will ultimately be beneficial for your business itself.
In your Christmas sale ideas, it is good to include some google ads, video ads, social media ads, native ads, etc.
Along with these digital ads, you can take help of offline promotion through word-of-mouth, offline events, PRs, coupons, etc. can also be pretty helpful. Therefore, try whatever fits you.

What Is The Best Way To Boost Your Sales? – Get Sparkling Results This Christmas With Shopify Mobile Apps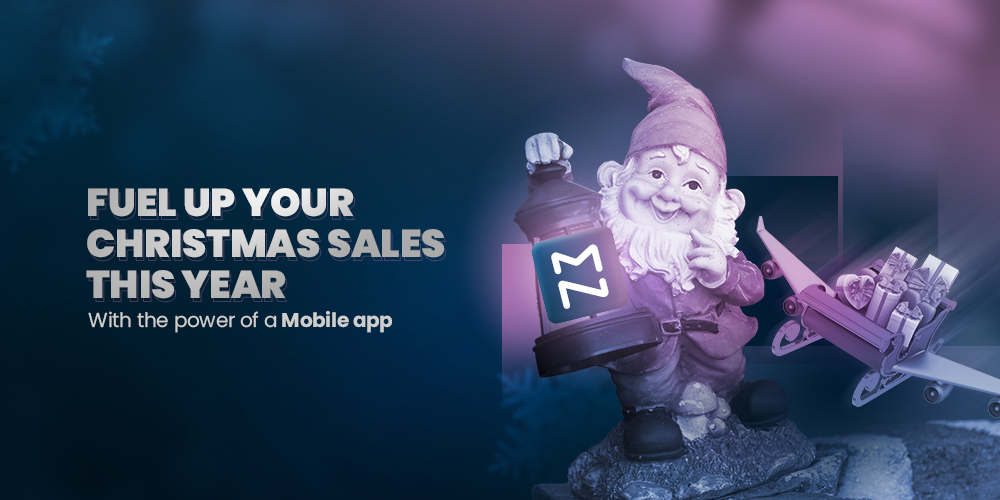 This Christmas, you can easily double your sales on your Shopify store simply by coupling it with a mobile app. Right now, 57.7% of users prefer apps for online shopping than websites and other platforms. It is majorly due to the conveniences and benefits of the mobile apps. Therefore, with a mobile app, you can easily boost your online sales this Christmas.
Most importantly, the process to turn a Shopify store into a mobile app is now simplified. You can do it yourself within minutes and boost your online Christmas sales.
So, would you like to stand out from all your competitors this Christmas with a Shopify mobile app?

Also, check Why Is MageNative The Best Mobile App for Your Shopify Store?
Check the Case studies and find out how MageNative curated mobile apps and simplified the business process of different companies.
FAQs
How Can I Increase My Christmas Sales?
You can increase Christmas sales by christmas strategies mentioned above in the blog such as starting early, enhancing your website's appearance, offering Christmas-themed discounts and promotions, optimizing shipping and pricing strategies, shortening checkouts, implementing upselling and cross-selling, promoting actively, creating catchy Christmas content, trying new features, and using Christmas-specific ads.
How Big Are Christmas Sales?
As mentioned in the blog Christmas sales saw a 7.3% yearly sales growth in 2021, but it doesn't provide specific figures for the overall size of Christmas sales.
How Do You Attract Customers For Christmas?
As mentioned in the blog, some top-selling categories during Christmas include clothing & accessories, food & beverages, toys and hobbies, electronics, and home & kitchen. Food & liquor, clothing, shoes, and books are among the top items purchased.
How Can I Increase My Sales Online?
To increase online sales, you can follow strategies mentioned in the blog, such as starting early, improving your website's appearance, offering promotions, optimizing pricing and shipping, streamlining checkouts, implementing upselling and cross-selling, promoting actively, creating engaging content, trying new features, and using online ads.
How Profitable Is Christmas?
The blog does not provide specific profitability figures for Christmas. The profitability of Christmas can vary greatly depending on the industry, product, and marketing strategies.
Why Is Christmas Important For Businesses?
Christmas is important for businesses because it offers a significant opportunity to increase sales and revenue due to increased consumer spending during the holiday season.
How Does Christmas Affect Businesses?
Christmas can positively impact businesses by driving higher sales, increasing consumer engagement, and creating opportunities for special promotions and marketing campaigns.
How Does Christmas Affect Consumer Behavior?
Christmas often influences consumer behavior by encouraging increased spending, gift-buying, and participation in holiday-themed activities. Consumers tend to be more receptive to shopping and promotions during this festive season.

About Magenative
MageNative is a leading app building platform that facilitates app creation for business owners regardless of their knowledge of technical nuances involved. At MageNative, we convert ideas into scalable mobile apps instantly and most conveniently.
About The Author
A content marketing professional at Magenative, An app development company providing solutions on different app development platforms including Shopify , Magento and Woocommerce.
Related Posts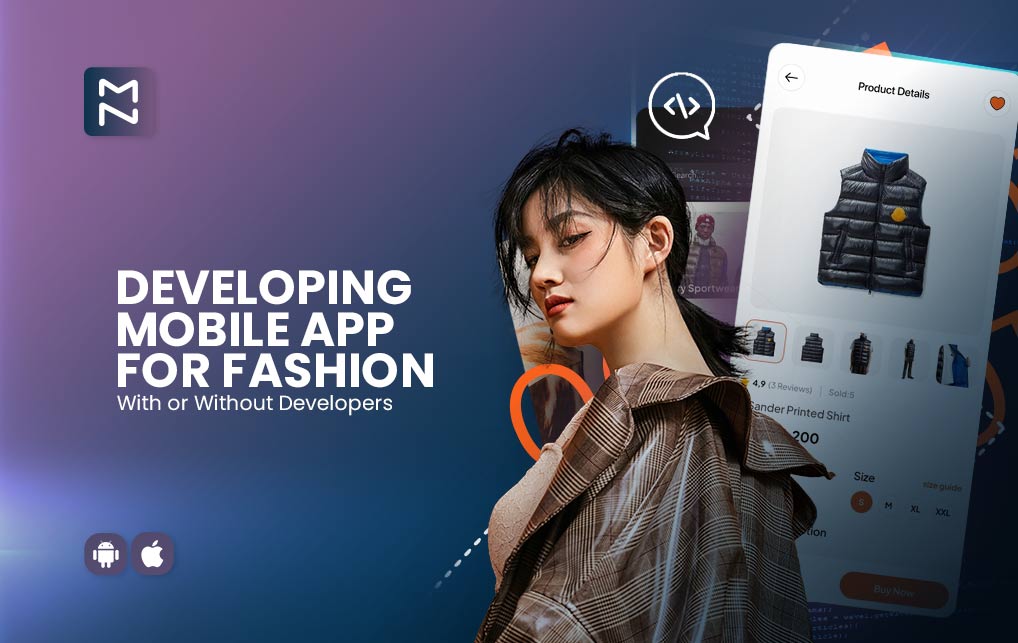 Fashion App Development: How Can You Do It? [With Cost & Time Analysis]
For fashion lovers, online shopping and mobile app purchases are…
Read article >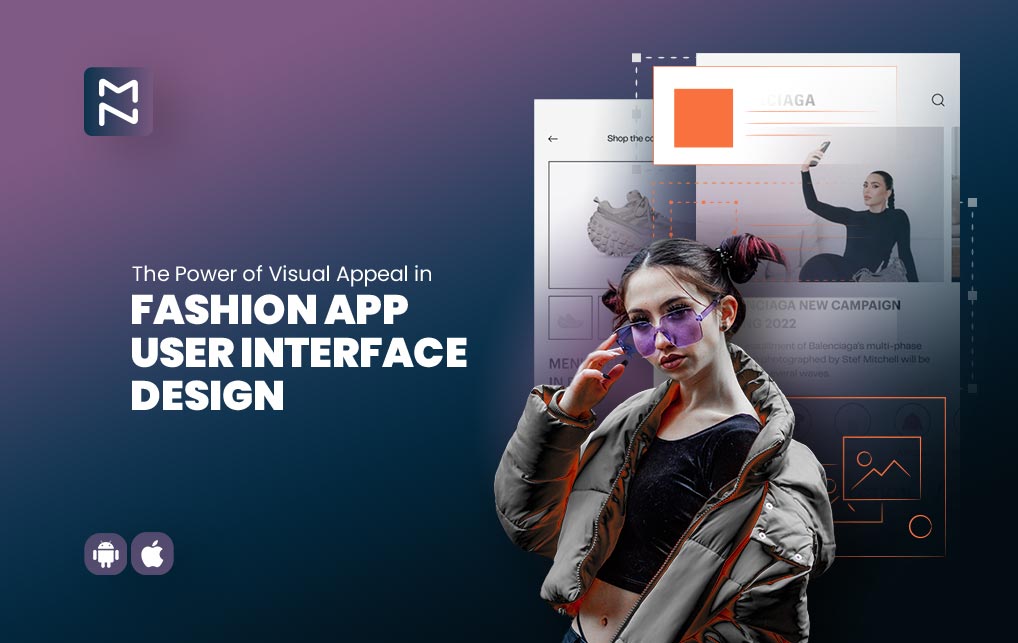 The Importance of UI/UX in Fashion Mobile App
You cannot deny the fact that UI UX in fashion…
Read article >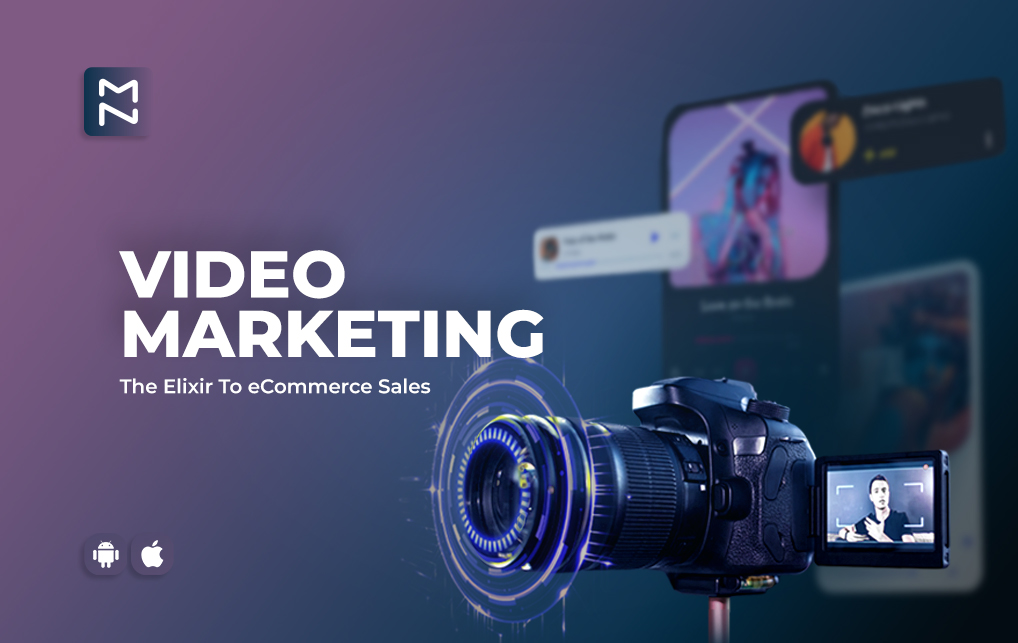 Why Video Marketing is The Secret Sauce to eCommerce Success
With increased competition, online businesses must find innovative ways to…
Read article >