Talking about business growth with mobile apps, merchants today prioritize marketing strategies at the expense of ignoring some important aspects! Let's discuss one such ignored factor that is paramount to growing a business – CUSTOMER PSYCHOLOGY.
Business is always customer-centric and its success depends on how well you understand your consumers. It is crucial to understand your customers if you want to grow your business. On the contrary, a minimal flaw here can impact the overall business strategy and hinder its growth.
So, studying customer psychology is important and implementing it in your mobile app growth strategy is even more important. Before marketing your mobile app and even before you start making the app, study customer behavior and provide a stronger foundation to your business.
Today, we are going to introduce this topic and share tips to improve your mobile app growth strategy with consumer psychology and much more! So, go ahead and explore it yourself.

What Is Customer Psychology and How Is It Related To Business Growth?

Customer psychology is the in-depth and analytical study of the buyers' beliefs, thought processes, buying tendencies, decision-making processes, etc. All these portray a clear picture for the merchants of the entire buying process. Also, it shows how the final buying decisions are made.
Now moving on to the next part, what is its relationship with business growth:
Simply put, if you identify the buying behavior properly, and strategize your marketing in the best possible way. It will feel your consumers engaged and they will transact with you more and your business attains success.
Let's break down this part a little for further simplification:
When a buyer purchases something – it is not an instant decision. A pre-buying process occurs inside the minds of the buyers. Remember that every purchase is a result of buyers' emotional connection with the product itself as well as the company.
Here is the process of connecting users emotionally and leading them toward a successful purchase: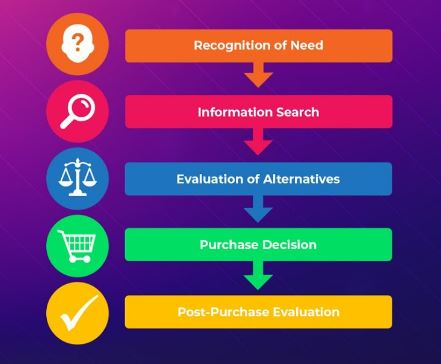 Source: Professional Academy
A further breakdown of these stages shows:
Precontemplation – where the buyer is unaware of the needs
↓
Contemplation – when the customer realizes the needs
↓
Determination – the stage of engaging in an active search for a solution
↓
Action – when a purchase decision is taken
↓
Relapse – the post-purchase stage that leads to loyalty
↓
Maintenance – the stage of evaluation and future recommendation
Therefore, to grow a business a company and its merchants need to connect the buyers emotionally. And in doing so, customer psychology will assist the merchants.

Core Elements Of Customer Psychology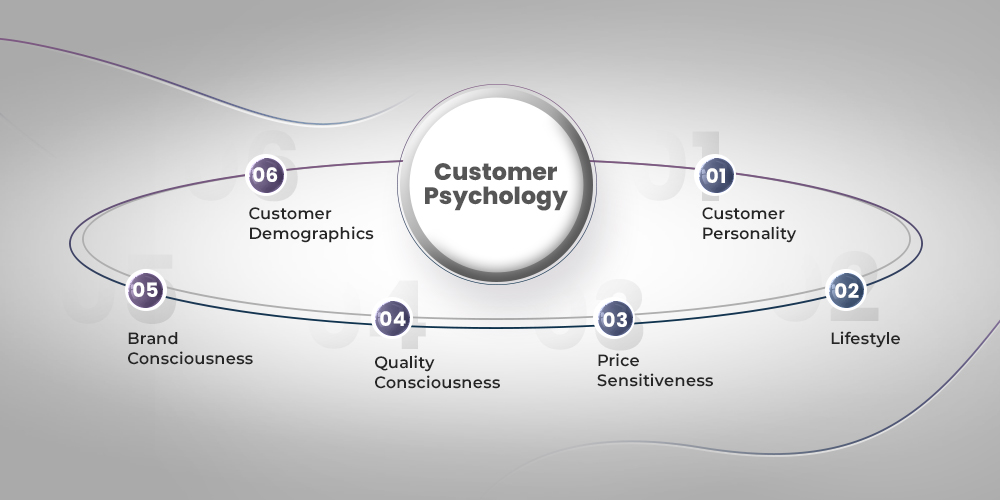 Hopefully, the framework of customer psychology is clear now, but to utilize it in your mobile app growth strategy, you need to know its core elements:

1. Customer Demographics
Customer demographics is the general information about the buyers like
Location
Gender
Age
Education
Marital status
Heads in family
Income
Family life cycle

During the study of customer psychology, these are essential to know to grab their attention.

2. Customer Personality

Customer personality is another important element in the study of customer psychology.

There are 4 types of personality include:
Analytical personality
Amiable personality
Expressive personality
Self-centered and opinionated personality

Merchants can target any specific type of customer; however, being flexible to all these personalities will make you smarter.

3. Lifestyle

This lifecycle is about the number of store visits (online and offline) to purchase a particular product. It is pretty different from the consumer lifecycle where the stages towards a purchase are analyzed. This lifecycle is mostly concerned with the needs of the buyers.

4. Price Sensitiveness

Price sensitiveness is the analytical study of buying behavior in terms of price. In simpler words, it brings the percentage of buyers who make a purchase with a price constraint. They have a fixed budget for each of their purchases and they eventually search for products under that price.
As soon as they fail to find the product within that budget, they look for alternatives.

5. Quality Consciousness

Quality consciousness reveals the percentage of customers who make purchases based on product/service quality. Price does not play a crucial role as they are willing to pay more for better quality products.

6. Brand Consciousness

Brand consciousness indicates the percentage of customers who are loyal to brands. They barely consider price or quality – the brand appeals to them the most.
Here, a brand's social presence, brand's customer service, language usage, etc. builds up this type of craze or consciousness among buyers.

Brands That Consider Customer Psychology To Grow Their Business

At present, the most popular brands also consider consumer psychology with paramount importance. Here is a few examples of the same:

1. Amazon

Amazon has used the psychology of pain to drive customers toward purchase. They first identified the pain points and fixed that to get more conversions.
To be more specific, Amazon fixed the "Pain of paying" with a one-click buying facility, savings on subscriptions, etc. Different methods of payment are added as well for the same purpose.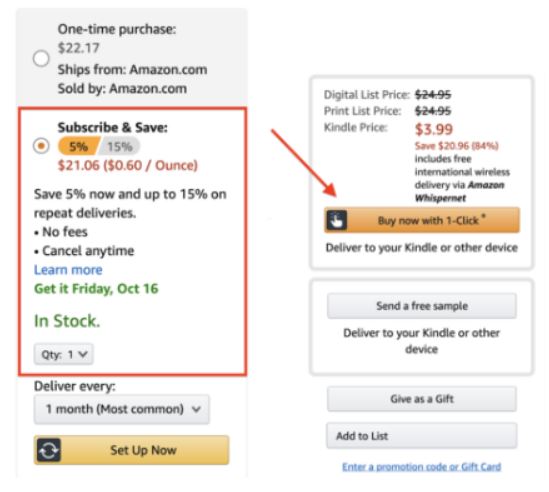 Source: Amazon
Amazon Go is also a solution that brings ease to customers.  Along with that, Amazon prime day is one of the smartest steps to create FOMO among customers. Amazon's pricing strategy too plays a win-win game for them.

2. Ikea

When it comes to utilizing customer psychology to the fullest, Ikea is one of the best players here. The Ikea effect (hacks to transform the regular into something unique that brings brand loyalty) was one of the best moves of Ikea that brought huge results.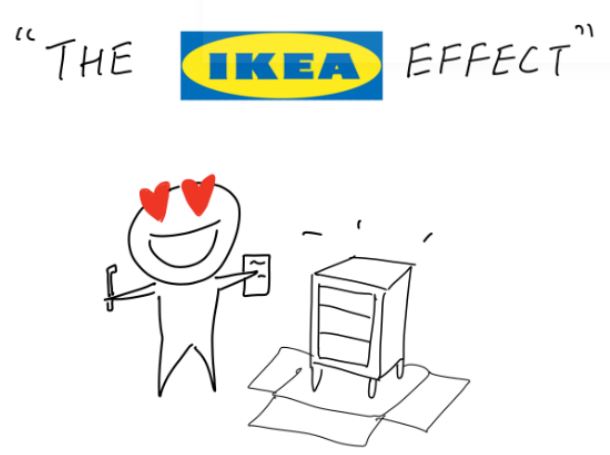 Source: Howie Mann
Next on the list is the choice overload effect – here the study of buying behavior revealed that an excessive number of choices sometimes become a barrier to their purchase. The scarcity effect became another power tool for Ikea that they used to create FOMO. On realizing this matter, Ikea avoids the choice of overloading to get higher conversions.
The endowment effect is another factor that came out from the study of customer psychology that shows that buyers pay for the items they already have or intend to purchase. It too helped Ikea to showcase the particular type of products more to the customers.
Lastly, Ikea used the Priming effect which denotes that customers' buying decisions can later be changed if other factors are exposed to them. By utilizing this, Ikea made $2.24 billion in food sales. In addition to this, Ikea prioritizes customer experience which is another reason behind their profit.

3. Tesla

Tesla studied customer psychology and utilized it in the simplest way possible to change buying behavior entirely. With social inclusion, they ignited the urge of buying a car among the masses. Tesla shows how the car will reflect in the owner's personality and social status. It motivated the buyers a lot to get a car to improve their lifestyle.
Tesla's next take was on the pricing point and they made their target buyers believe that hinders the majority of the buyers from purchasing a car. They removed the steep pricing and made it $1,35,000 to appeal to more buyers.
Tesla's masterstroke was their press coverage that made people crazy. Forbes covered it as "If Speed Is A Problem, Tesla Has A $135,000 Solution". Tesla solely wanted to disrupt the industry with speed, style, and affordability without compromising its security.


Source: Shopify
These are only to name a few – the biggest brands today have considered the study of consumer behavior a prime factor in their mobile app growth strategy.

Some other brands that made their products/services an essential part of buyers are:

So, if you want a business that brings millions in the near future you have to utilize consumer psychology in your mobile app growth strategy. Know the process of implementing customer psychology in the next section:

Step-by-step Process To Implement Customer Psychology For Business Growth

Implementation of customer psychology in mobile app growth strategy has to be systematic to bring better results to the table. Get the details below: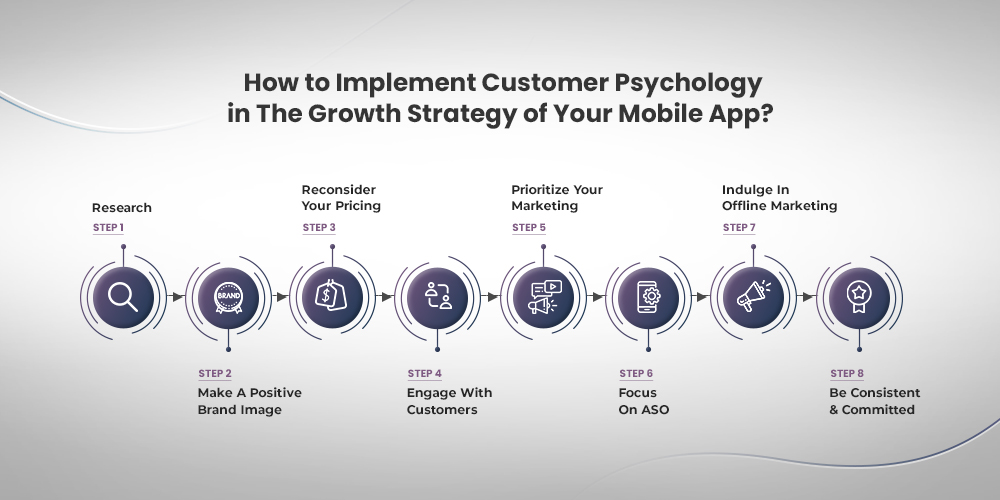 Step 1. Research
To implement customer psychology in the growth strategy of your mobile app, you will need to
Identify target audience
Check out what they need
Understand their buying pattern
Understand the pain points
Research and analyze the competitors
Find out competitor's strategies

All these will create a firm base for your mobile app growth strategy by identifying the traits of the buyers.

Step 2. Make A Positive Brand Image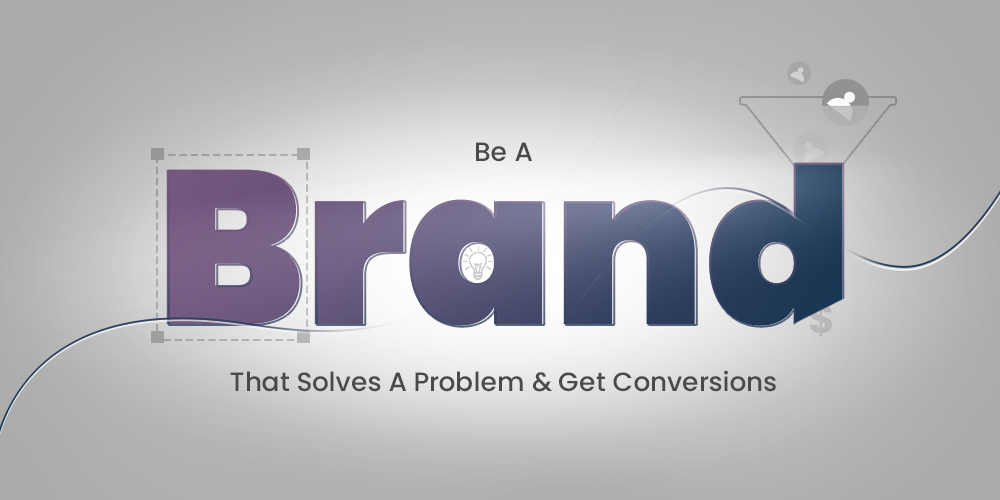 After identifying the buyer's traits, you need to work on your brand image. Remember, if you want to connect your buyers emotionally, you have to address their pain points specifically. In addition to that, your brand has to portray an image in its mind that remains for a certain span.
In other words, your brand, in terms of its logo, tagline, color, UX, content, tone, or whatsoever has to make the users curious. This curiosity will make them search for your brand and bring you traffic organically. Now, you need to make a simple branding so that users get your name on searching.

Step 3. Reconsider Your Pricing

When the users come to your page, let's not restrict them for the first purchase due to the pricing factor. So, reconsider the pricing for an effective growth strategy for your mobile app.
Price penetration strategy and price skimming are the most popular pricing strategies used in the eCommerce industry – consult with your finance team and set the most fitting strategy for your mobile app growth.
Now, these 3 are the pre-launch activities you need to perform to implement customer psychology in your mobile app growth strategy. Now, we are moving on to the post-release activities that you need to conduct:

Step 4. Engage With Customers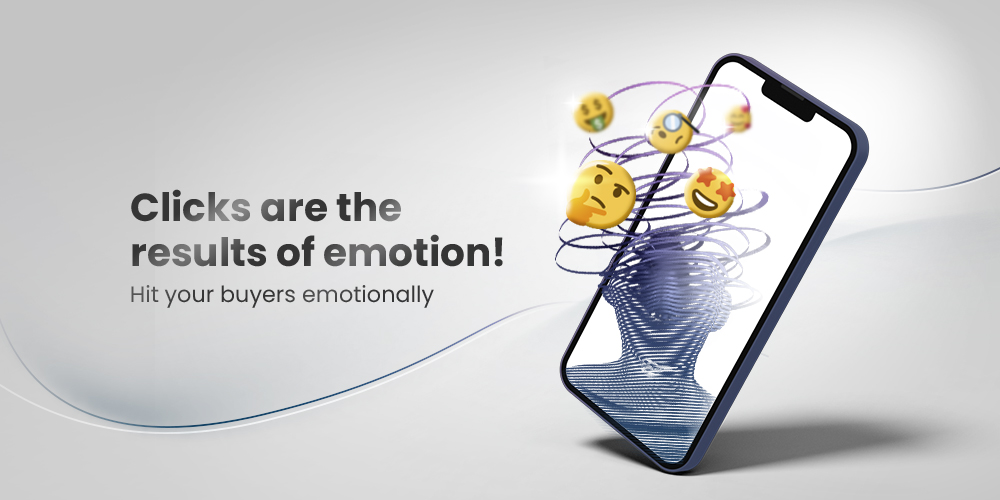 Be customer-centric and reliable throughout to keep your customers connected. Try to make the customers feel special with personalized offers. Send them push notifications, SMS, and emails, to keep them in touch with you.
Provide them with ample choices and send them personalized recommendations, these will help you to stay relevant and portray that their needs are taken care of. You can add surprises and free samples along with exclusive offers for the same.
Remember to respond to their queries and complaints – responding here means resolving the issues they are pointing out on priority.

Step 5. Prioritize Your Marketing

Next, you have to focus on marketing to grow your business. At present, online marketing is much in trend.

In case, you want to know online marketing activities, the following ones will surely assist you:
Publish search engine-optimized blogs
Publish videos
Use social media for marketing
Participate in virtual discussions
Collab with influencers (who are more connected with your TG)
Showcase your reviews and ratings
Use referral marketing
Run ad campaigns

All these activities will bring traffic to your mobile app and retain your buyers for a longer time which may gradually increase your conversion – so add these activities to your growth strategy.

Step 6. Focus On ASO

Time to improve your app-store appearance by tweaking the app title, description, other headings, images, alt tags, video, etc.

Make sure that
Titles, headings, descriptions, and image alt tags are search engine optimized
Content in the app store is short and crisp
Screenshots and other images have color cohesion
The video attached is short yet informative

All these will contribute to better visibility over App Stores via ASO tips and tricks, so your mobile app growth strategy will be successful.

Are you looking for some expert guidance to optimize your app store optimization? Check out MageNative's exclusive ASO services and boost your sales today!
Step 7. Indulge In Offline Marketing

Offline marketing is slightly a costly affair, as a result, merchants (small to medium ones) often skip this. But we highly recommend you take advantage of offline marketing to grow your business further. For offline marketing take the help of Word Of Mouth and spread brand awareness. You can also organize offline events or seminars and offer gifts or exclusive discounts. It will promote your brand faster both offline and online.
Lastly, the successful implementation of consumer psychology in your mobile app growth strategy requires you to be consistent and committed. So, remember to keep the promises your brand makes.
Be consistent with your marketing – both online and offline to be a reliable brand to the buyers. So, send notifications, mail on time, add impressive posts on social media and always leave a chance to start a conversation with them.
Remember, more communication and more engagement always hint at retention. You never know when your app visitor becomes your buyer – so keep them connected in every possible way.

PRO TIP: BE A SOLUTION YOUR BUYERS WANT, INSTEAD OF BEING SALESY

The how-to guides you are always in search for: 
i. How to Reduce shopping cart abandonment?
ii. How to Improve mobile app branding?
iii. How to Increase app downloads and installs?
iv. How to Turn a Shopify store into a mobile app?
vi. How to Boost Christmas sales?
vii. How to Expand a Business with Customer Loyalty Marketing?
viii. How to Promote Your App On Social Media?
ix. How to Boost Sales This Festive Season?
x. How to Boost conversion with BNPL?

Importance Of Implementing Customer Psychology For Growing A Business

Are you eager to know what happens if your B-plan does not include successful implementation of customer psychology?
Well, you will miss out on a number of benefits that can grow your business. Figure out how implementing customer psychology leads your mobile app growth strategy to success in the picture below: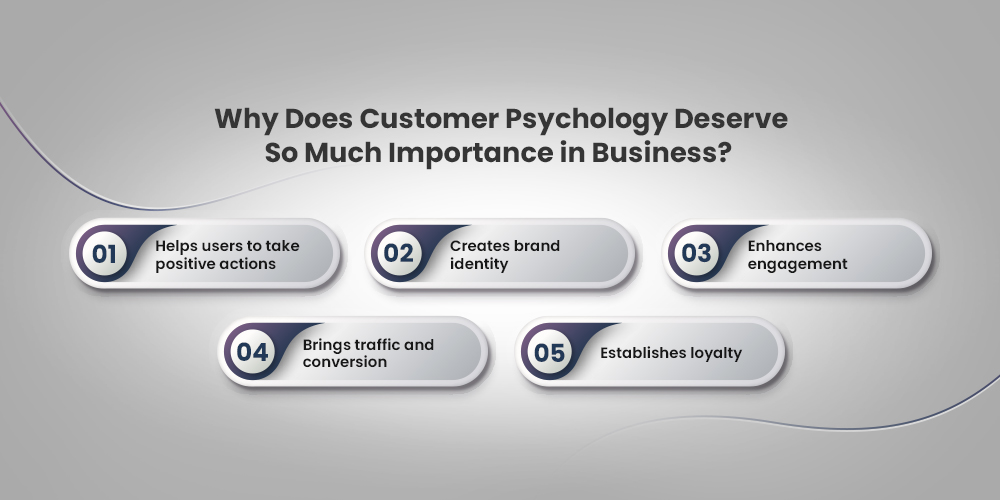 End Words

In a nutshell, consumer psychology is a base that strengthens your entire business. So, pay attention to consumer psychology if you want the growth strategy of your mobile app to run successfully.
Initially, you may feel that the implementation of consumer psychology is hardly making a difference in your business. However, you will see long-term results like high customer lifetime value, higher retention rate, etc.
So, what will you choose? We have complete faith in you – we know you will make a wise decision to grow your business. Let us know your decision in the comment section below.

Looking for a mobile app to keep your customers engaged throughout? Build your mobile app without coding within 1 hour. 
About MageNative
MageNative is a leading app-building platform that facilitates app creation for business owners regardless of their knowledge of the technical nuances involved. At MageNative, we convert ideas into scalable mobile apps instantly and conveniently.
Check out the most successful Case studies of MageNative.
Also, check: Why Is MageNative The Best Mobile App for Your Shopify Store?
About The Author
A content marketing professional at Magenative, An app development company providing solutions on different app development platforms including Shopify , Magento and Woocommerce.
Related Posts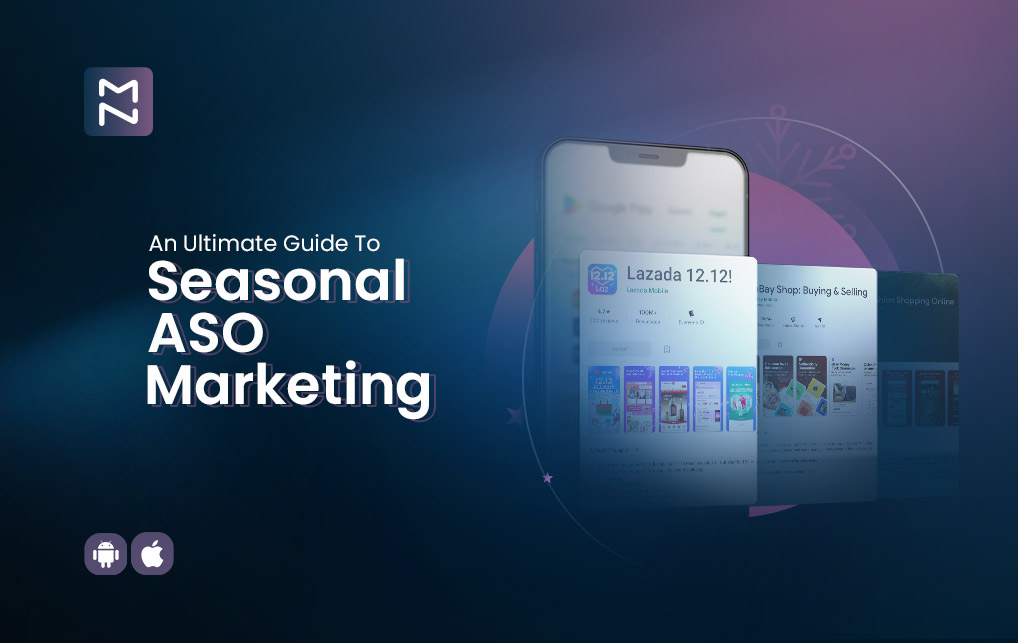 Seasonal ASO Marketing Tips: How to Get More Downloads During the Holiday Season
Seasonality is crucial to your Seasonal ASO strategy because user…
Read article >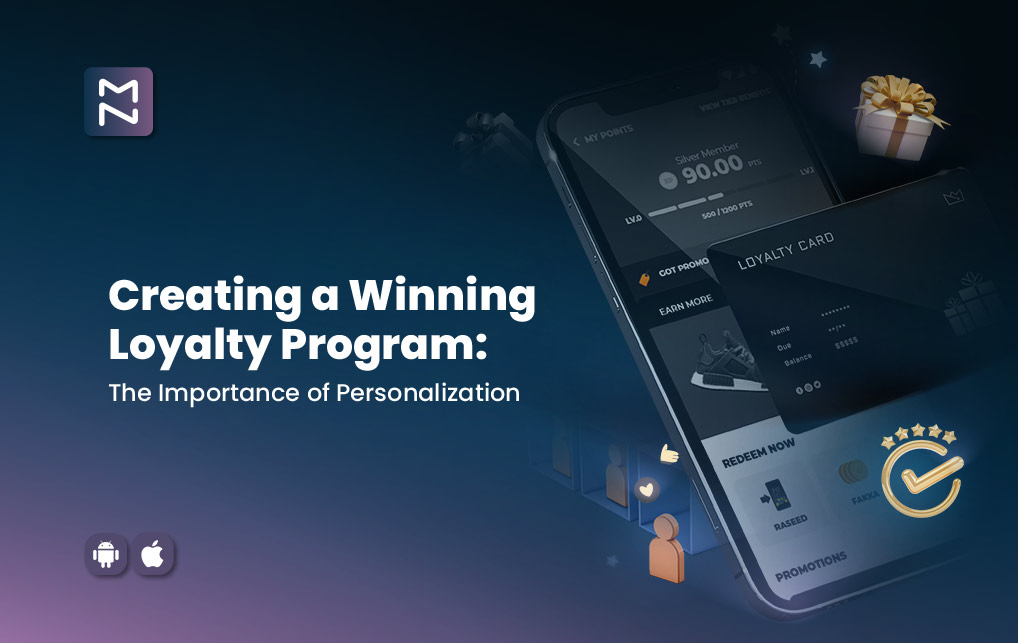 Customer Loyalty Programs And The Power Of Personalization
Customer loyalty program have become increasingly popular in recent years…
Read article >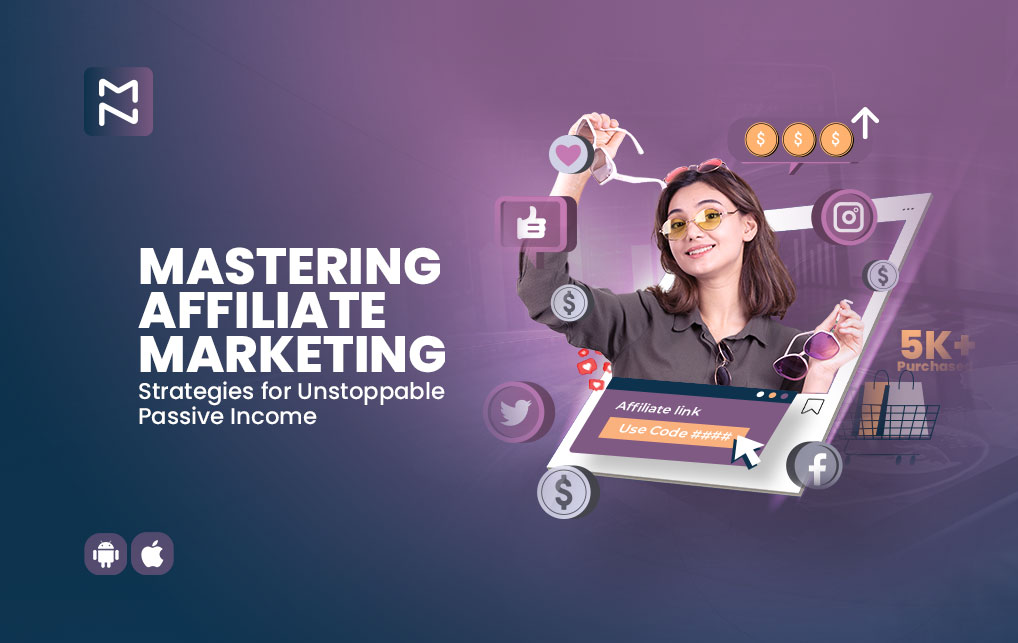 Mastering Affiliate Marketing Strategies for Unstoppable Passive Income
Did you know? In today's hyper-digitalized world, countless individuals are…
Read article >