Fast Simon – Instant Search& Product Filter
Product Filter And Search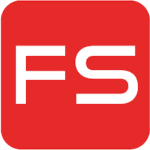 Fast Simon – Instant Search& Product Filter
MageNative Integration With Instant Search & Product Filter
Did you know?
According to a study by eConsultancy, 83% of users said that product filters were crucial in finding the products they wanted to purchase.
Another study by Unbxd, an AI-powered e-commerce product discovery platform, revealed that users who interacted with product filters had a 26% higher conversion rate than those who did not.
So these stats demonstrate that product filters and instant search are essential features for eCommerce applications and online marketplaces to improve the user experience, increase conversions, and drive revenue.
MageNative has now integrated with Fast Simon to simplify its product filtering and search process.
Let's go through the process to enable the Fast Simon integration in your Shopify mobile app.
To access Fast Simon in your MagNative mobile app builder for Shopify, first, you need to install it from the Shopify app store. After installing it from the Shopify app store, you need to note down the uuid and store id. Which you can use to enable Fast Simon integration into your MageNative app.
Step 1: Once you have installed the Fast Simon app on your Shopify app, you will get the UUID and store ID by clicking on the settings link in the left menu bar.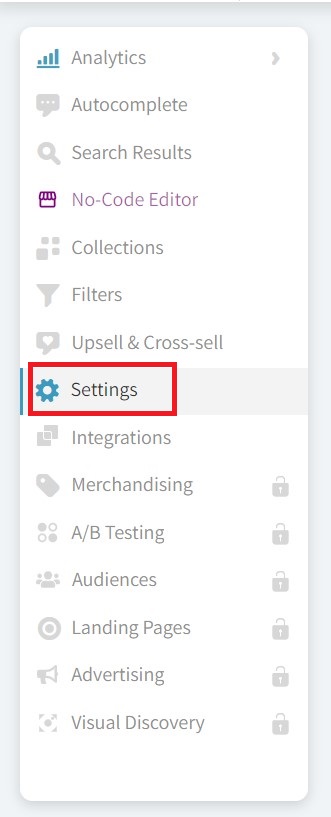 Step 2: You can now use this UUID and Store ID on your MageNative app to enable the Fast Simon integration into it.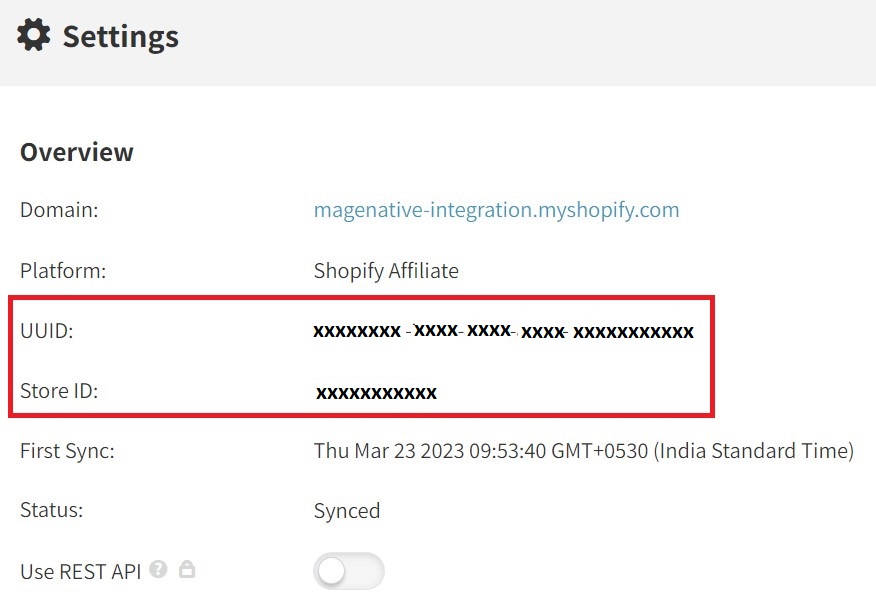 Step 3: In the next step, log in to your MageNative mobile app and click the supported integrations link. Here you will find Fast Simon listed in the supported integration tab. Click on the enable button under it and use the above UUID and Store ID to activate the integration.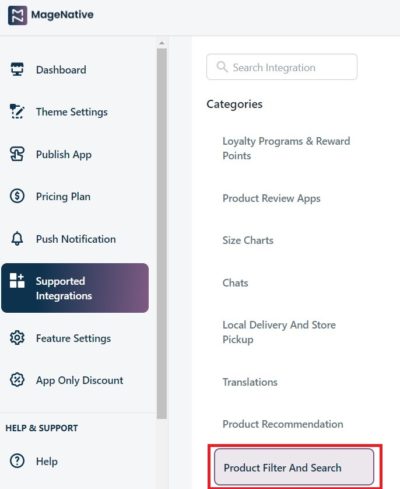 After enabling the Fast Simon integration in your MageNative mobile app. You can now enjoy all of its features in the following ways:
Upselling/Cross Selling Of Products
Did you know?
A report by PredictiveIntent reveals businesses that use upselling techniques increase their revenue by an average of 10-30%. Another study by Invesp found that cross-selling techniques can increase average order value by 3-10%.
So upselling is the technique of offering customers a higher-end or more expensive version of the product they are interested in. Often with additional features or benefits. For example, a customer interested in buying a smartphone may be offered an upgraded model with more storage capacity or better camera features.
Cross-selling is the technique of offering complementary or related products to the ones customers are already interested in purchasing. For example, You can offer a lens or a camera bag as an additional purchase to a buyer who wants to buy a camera.
Fast Simon helps increase sales by recommending buyers' products for upselling and cross-selling. In the following manner, it will display products to buyers for upselling and cross-selling.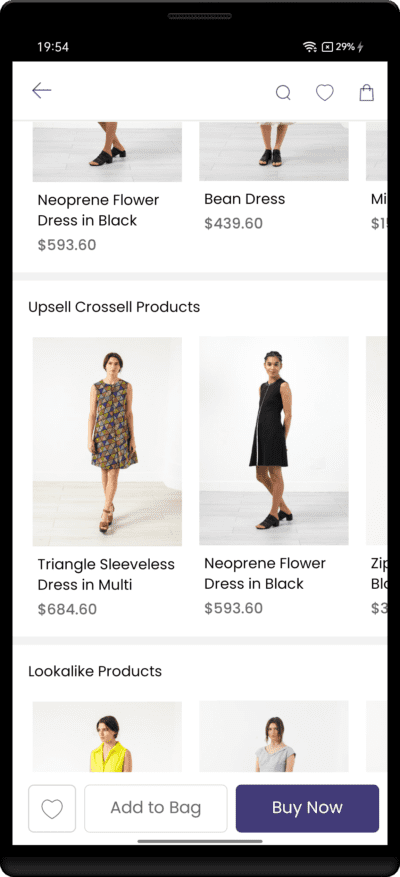 Lookalike Products
Another astonishing feature that increases sales offered by Fast Simon is lookalike products. It will encourage customers to purchase more products based on their previous purchases. It will show up on the buyers mobile screen in the following manner.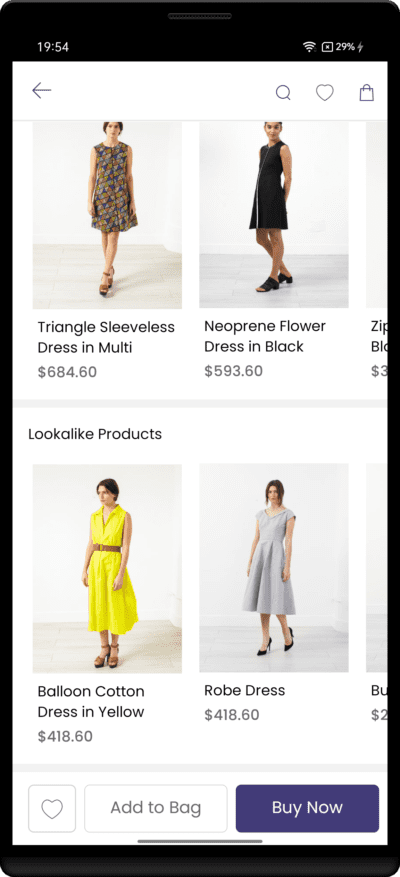 That's it! You're all set ?. You can now utilize this feature in your Shopify mobile app to increase your online sales.