MageNative App Integration With Seal Subscriptions App
Subscription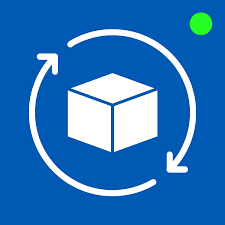 MageNative App Integration With Seal Subscriptions App
Prepare to embark on a journey redefining how you manage subscriptions and drive revenue. In this comprehensive guide, we're excited to introduce you to the powerhouse integration of MageNative Mobile App Builder with Seal Subscriptions. As you dive into the details, you'll unlock the true potential of loyalty-driven success and unparalleled subscription management.
With MageNative's robust capabilities and Seal Subscriptions' innovative Shopify membership app, you'll experience a revolutionary synergy that streamlines your operations and maximizes customer retention. From leveraging Seal Subscriptions Loyalty features to harnessing the magic of MageNative's integration, this document is your ultimate resource for taking your subscription business to new heights. Brace yourself for a journey where loyalty, revenue, and customer satisfaction converge like never before!
Step 1- To activate the integration in your Shopify mobile app, first, you need to install Seal Subscriptions on your Shopify store.
Login to your Shopify account.
Enter "Seal Subscriptions" into the search bar.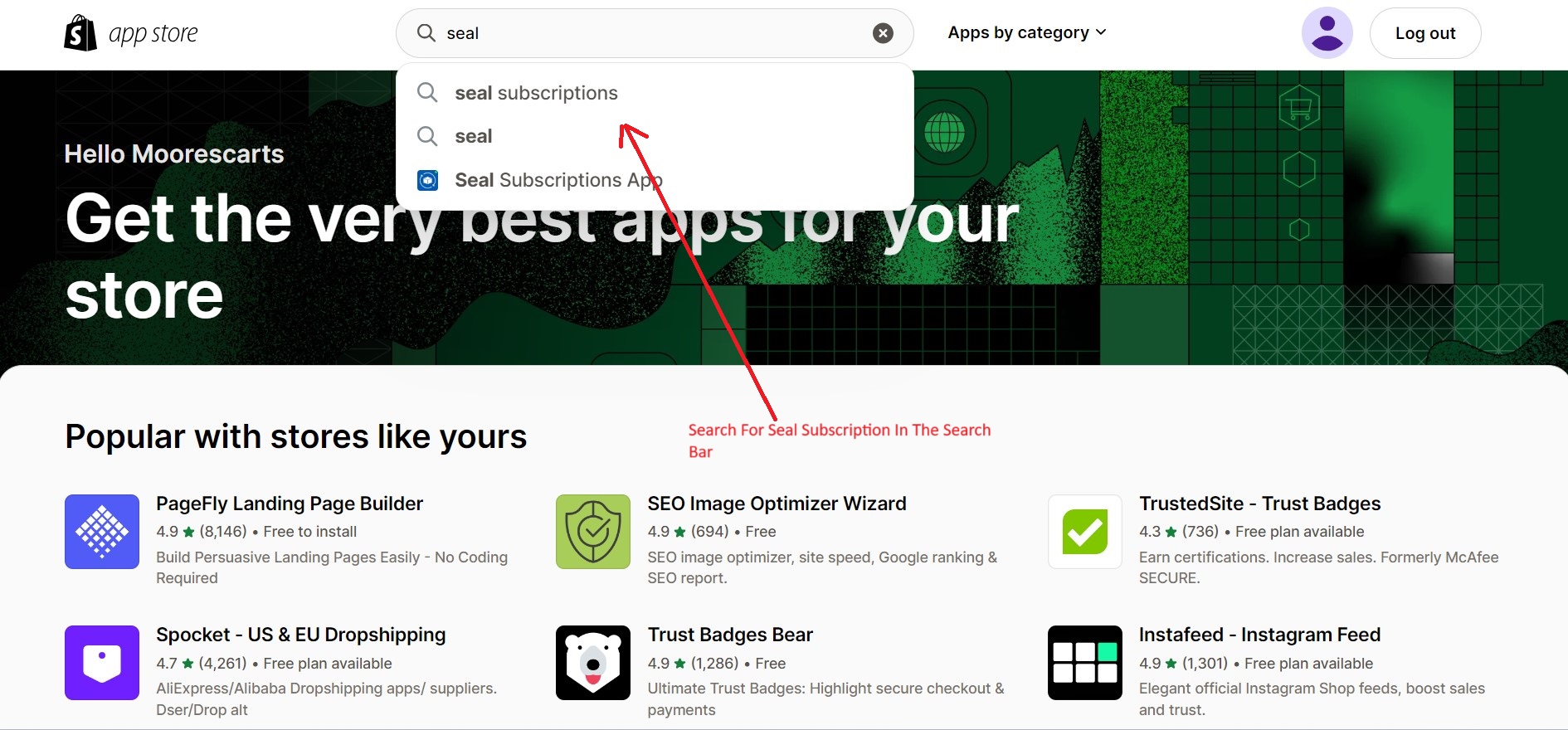 Step 2-Access The Seal Subscription
Login to the seal subscription from the Shopify admin panel.
Click on the 'Settings' link from the left menu bar of the Dashboard.
Then go to the 'General Settings' bar From The Dashboard.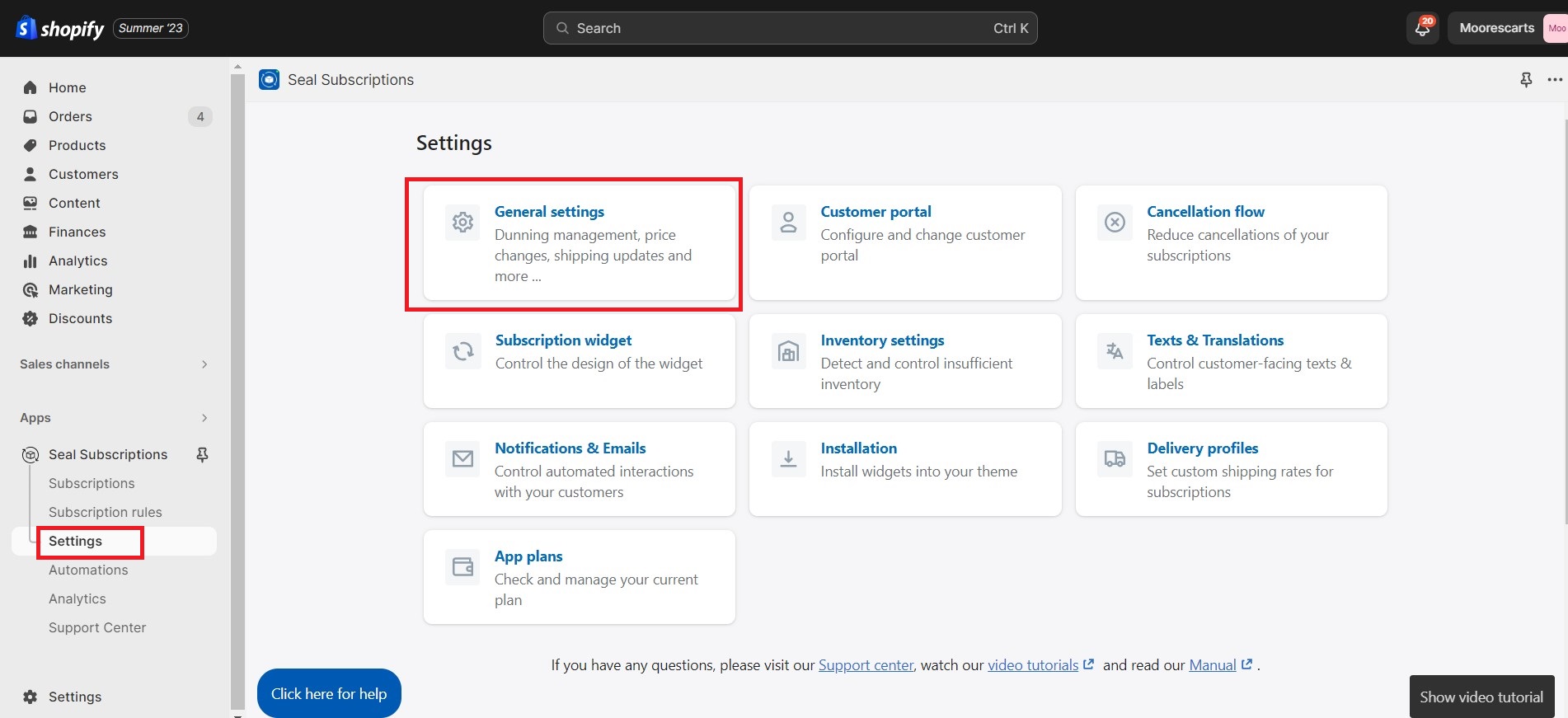 Step 3: Accessing API Token
After clicking on the "General Settings" tab, Click the "API" link from the left menu.
Here you'll find the API token.
Now you need to copy the API token, which you will be required to enable the integration.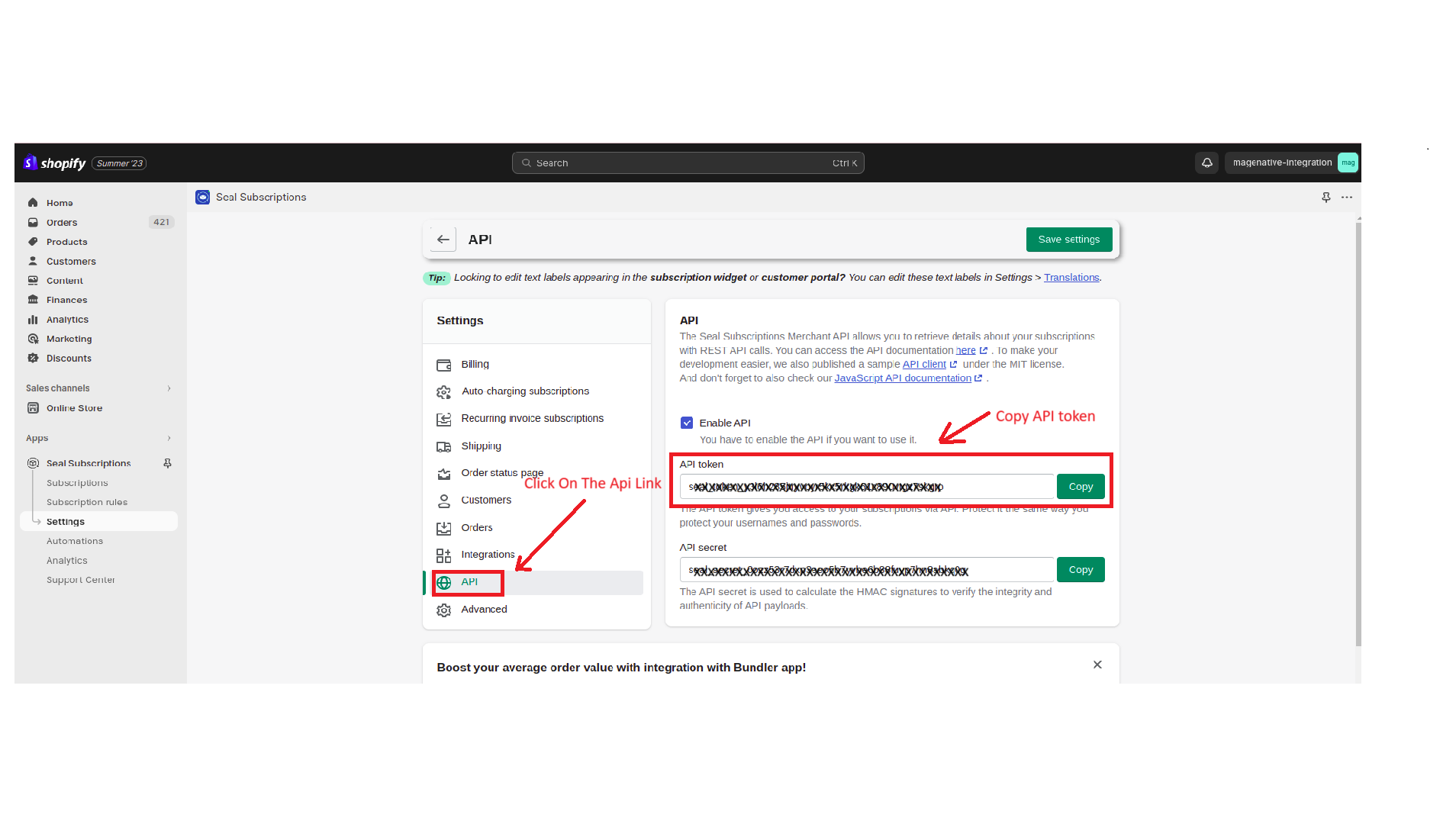 Step 4: Following the steps above, proceed in the manner below:
Login to your Shopify Account and open your MageNative Admin Panel.
Next, Check and select the link labeled "Supported Integrations".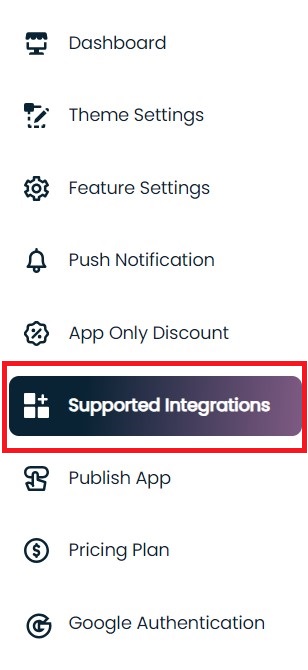 Then click on the category named Subscription.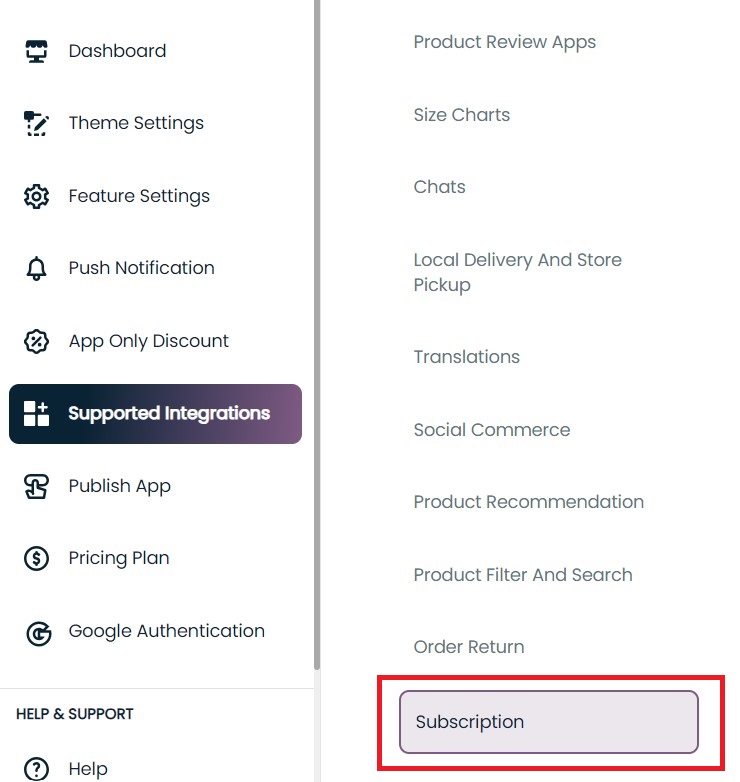 Step 5- Find and activate the Seal Integration
Find the "Seal Subscription App" tab on the dashboard.
Click on the "Enable" button under the"Seal Subscription" tab.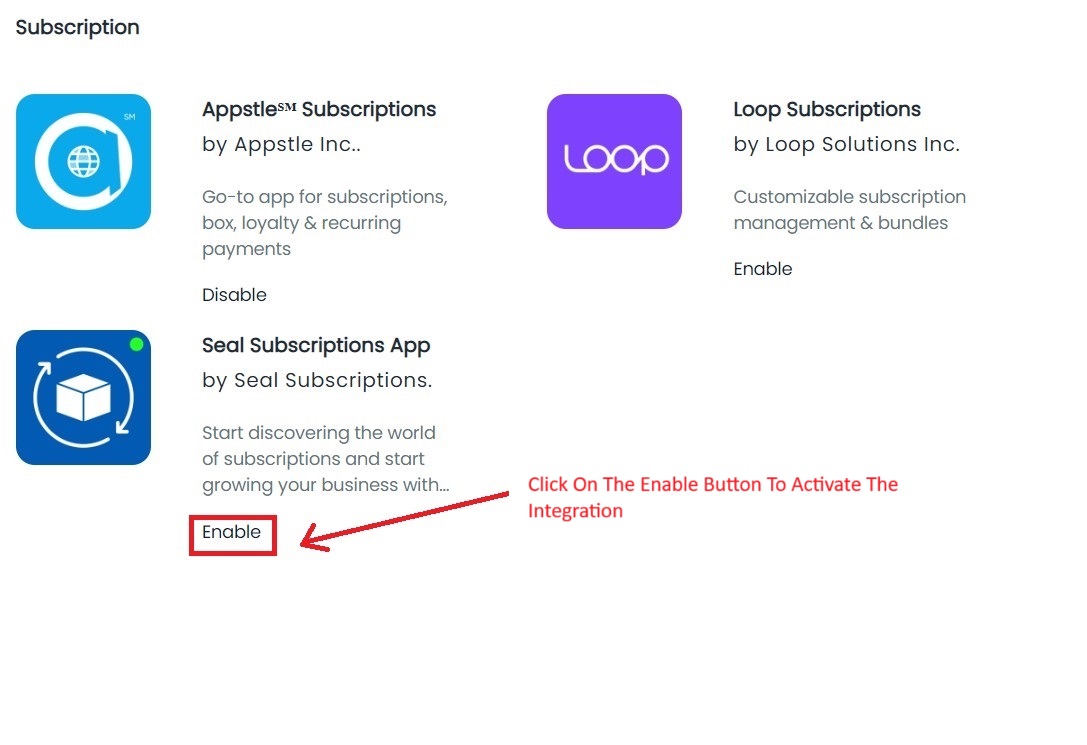 Step 6: Read and Follow the Instructions
When you reach this step, a popup will appear on your screen.
Take some time to carefully read and understand the instructions provided in the popup.
Once you have thoroughly reviewed the instructions, locate and mark the checkbox as directed.
Now, click on the "Next" button to advance to the next step.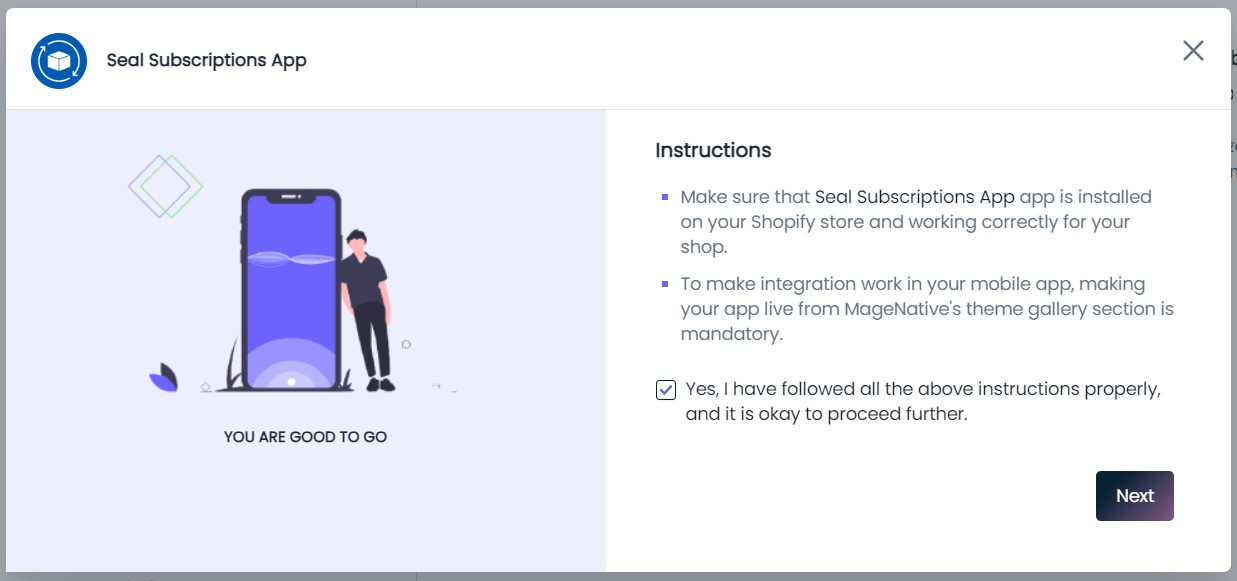 Step 7- Now, use The API token To Activate The Integration
Paste the API token that you copied from above into the textbox.
Then, click on the enable button to activate the integration.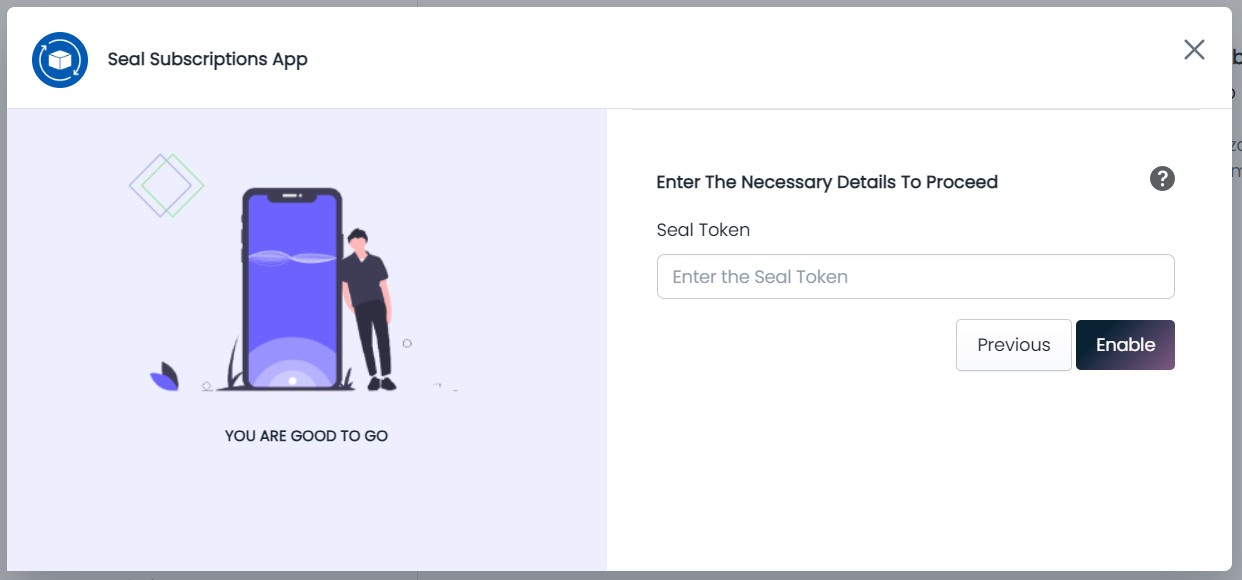 You're all set🤩! You can now make use of Subscription features within your Shopify mobile app to improve user experience.