Chats

Zendesk
Zendesk is a consumer service software equipped with tools for building community forums and an integrated help center. It utilizes an AI-based bot known as an answer bot to offer smart recommendations making it an ideal one for support teams looking for a solution with robust voice call, and messaging features. With Zendesk Shopify integration you can give your shoppers a seamless user experience.
How to Integrate Zendesk with MageNative Shopify Mobile App Builder?
Let's go through its step-by-step guide on how to enable it in your app.
Step 1- From the dashboard of your app click on "Supported Integration".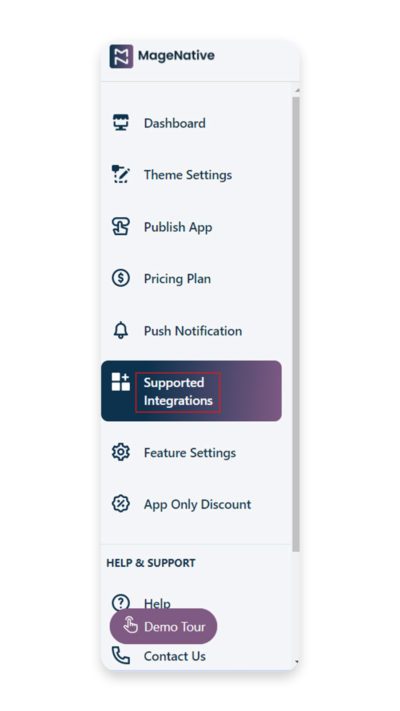 Step 2- Then from the categories menu, select the 'chat' section.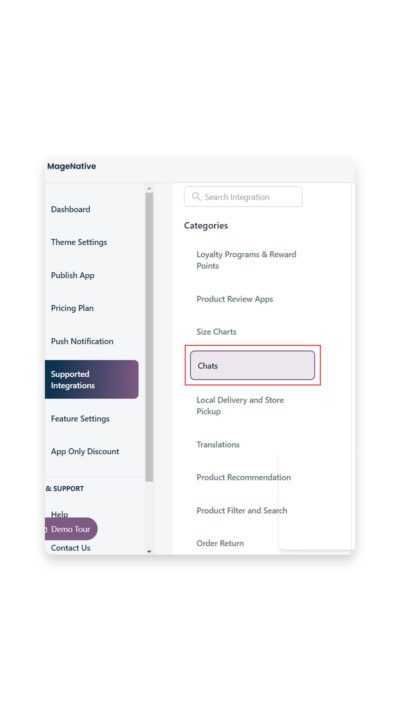 Step 3- Click on the 'enable' link to integrate Zendesk into your app.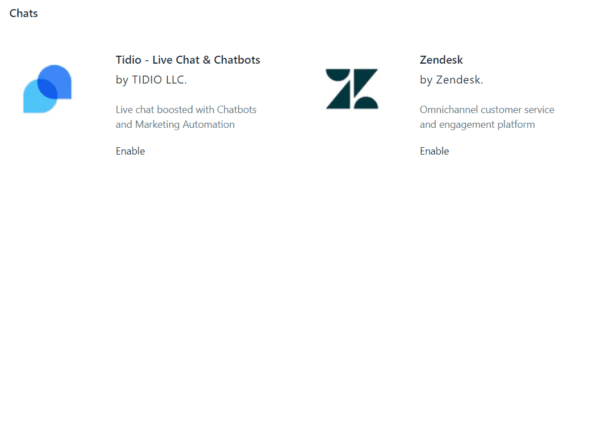 Step 4- Read the instructions carefully in the dialog box.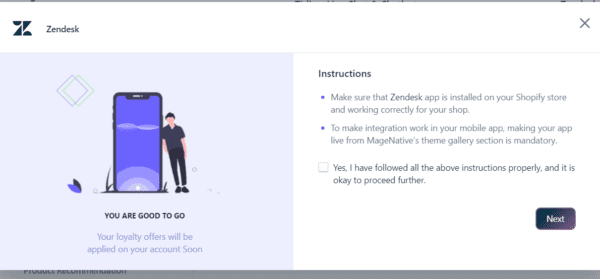 Step 5 – Mark the check box then click the next button to proceed.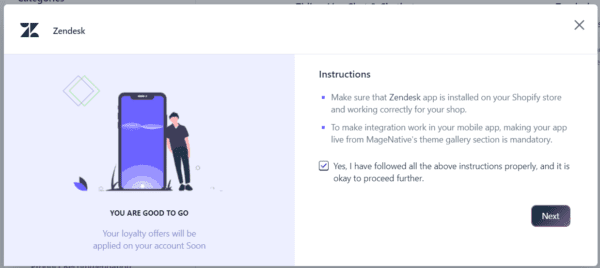 Step 5- Enter the Generated Zendesk API and click on the enable button.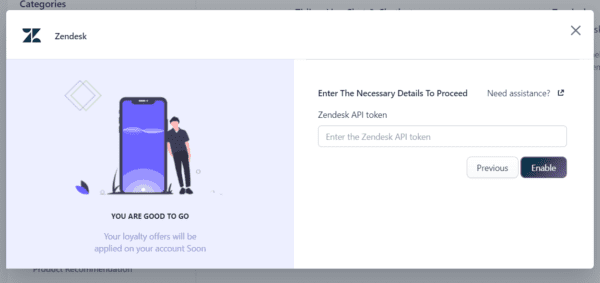 Step 6 – Enter the Zendesk API token then click enable button.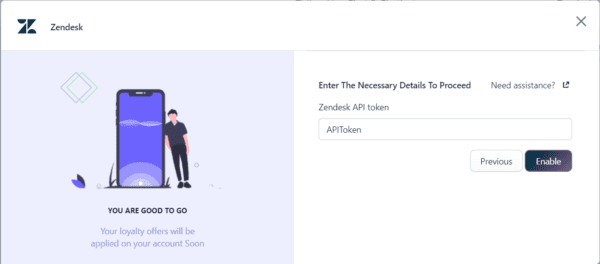 You're All set with Zendesk integration with MageNative.