Chats

Zendesk
Zendesk is a consumer service software equipped with tools for building community forums and an integrated help center. It utilizes an AI-based bot known as an answer bot to offer smart recommendations making it an ideal one for support teams looking for a solution with robust voice call, and messaging features. With Zendesk Shopify integration you can give your shoppers a seamless user experience.
How to Integrate Zendesk with MageNative Shopify Mobile App Builder?
Let's go through its step-by-step guide on how to enable it in your app.
Step 1- From the dashboard of your app click on "Supported Integration".


Step 2- Then go to the categories menu, and select the 'chat' section.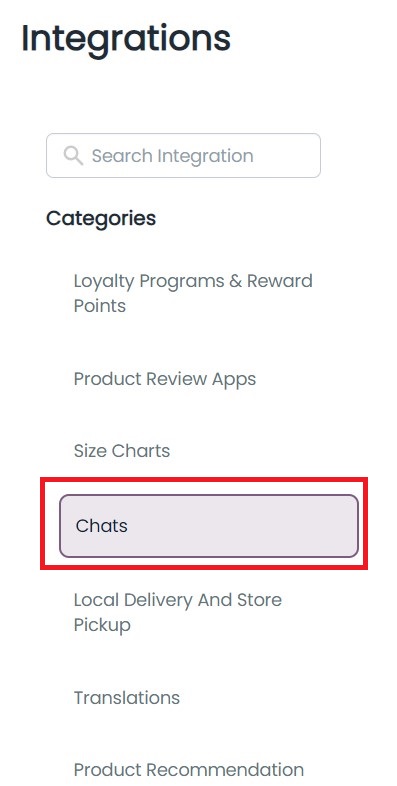 Step 3- Click on the 'enable' link to integrate Zendesk into your app.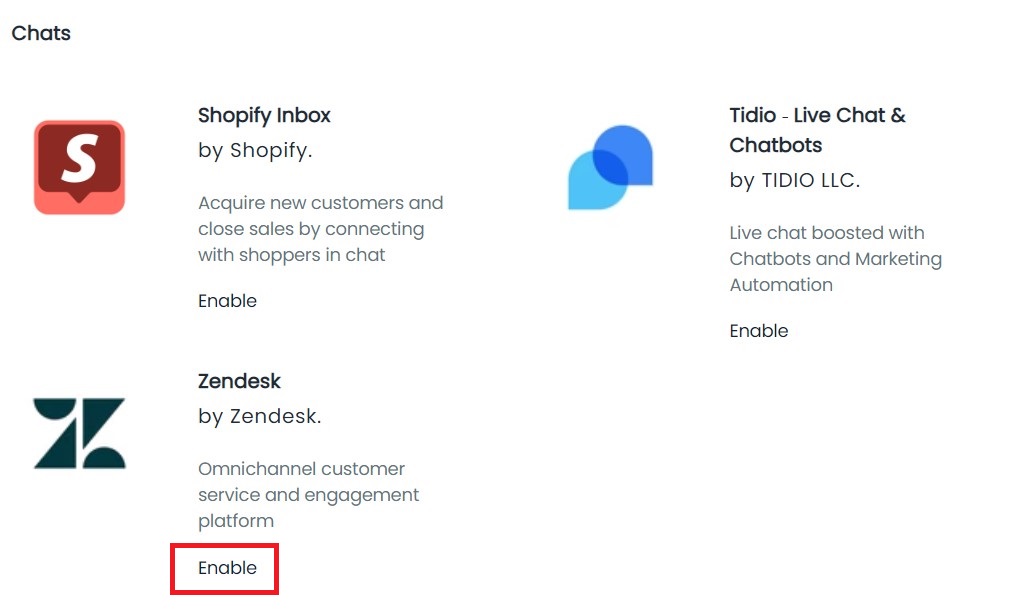 Step 4- Read the instructions carefully in the dialog box.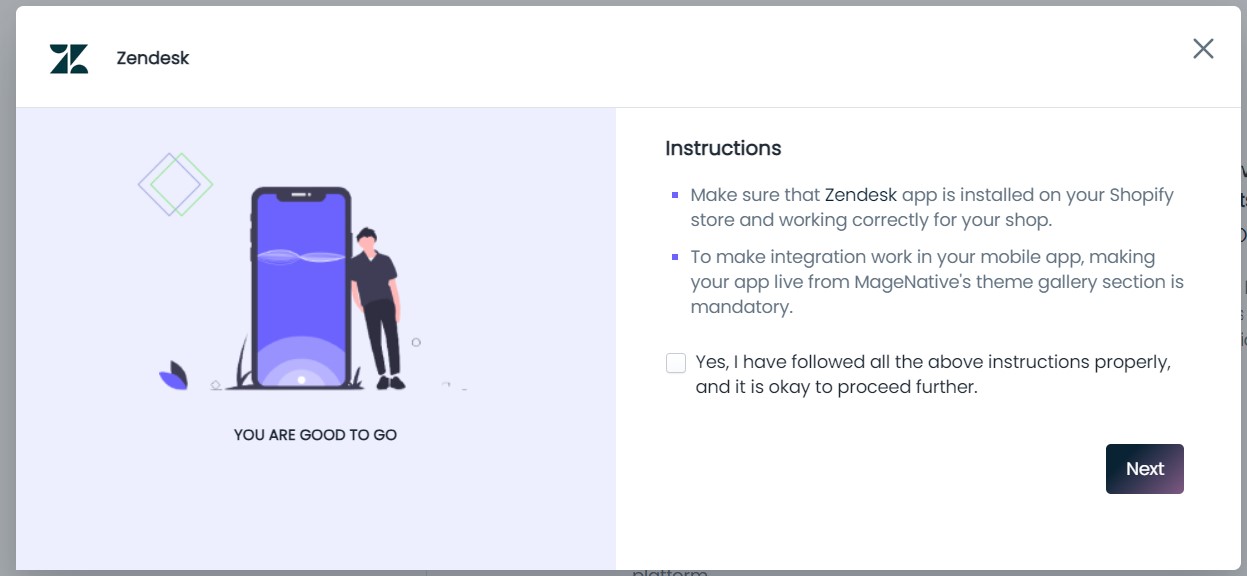 Step 5 – Mark the check box then click the next button to proceed.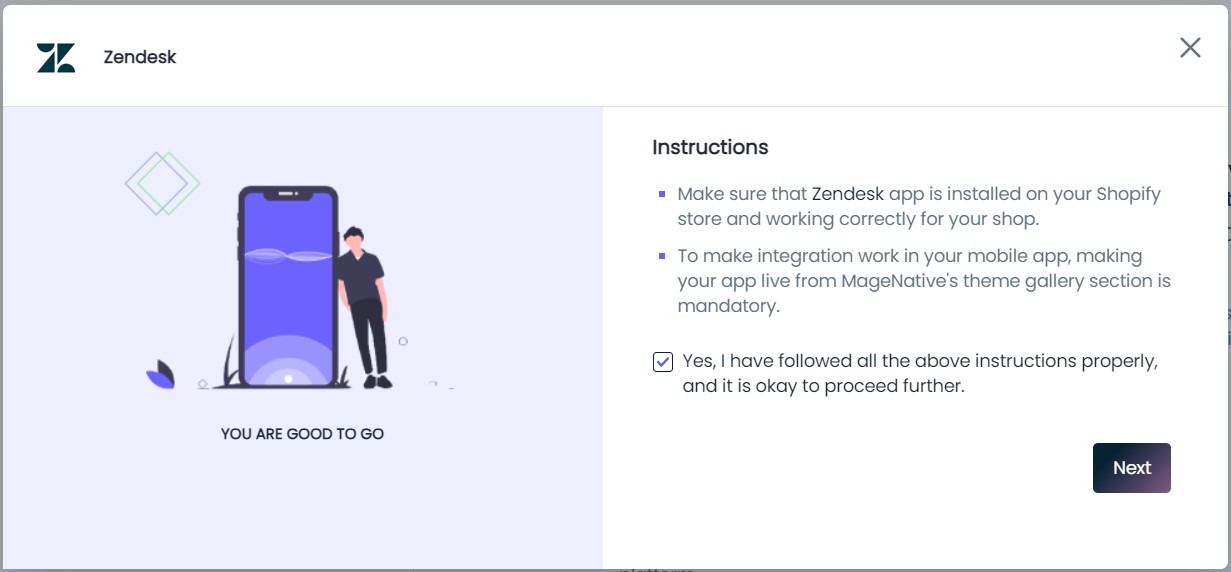 Step 6- Here you are required to enter the Zendesk API token, which you can generate from the Shopify Zendesk panel discussed later in this document.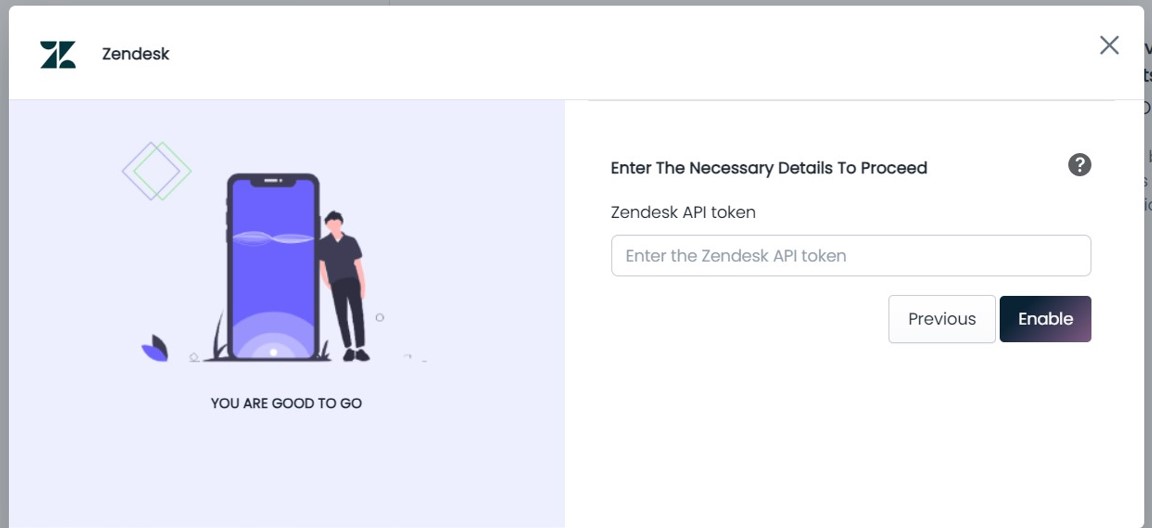 Step 7- To obtain the Zendesk API token, follow these steps:
Open your Shopify store.
Install the Zendesk app on your Shopify store.
Go to the Admin "Settings" by clicking on the gear icon in the lower-left corner of the screen. Then, click on the 'Go to admin center' link at the top of the screen.

Step 8-  After that, navigate to its Apps and Integrations section and click on the 'Zendesk API' link.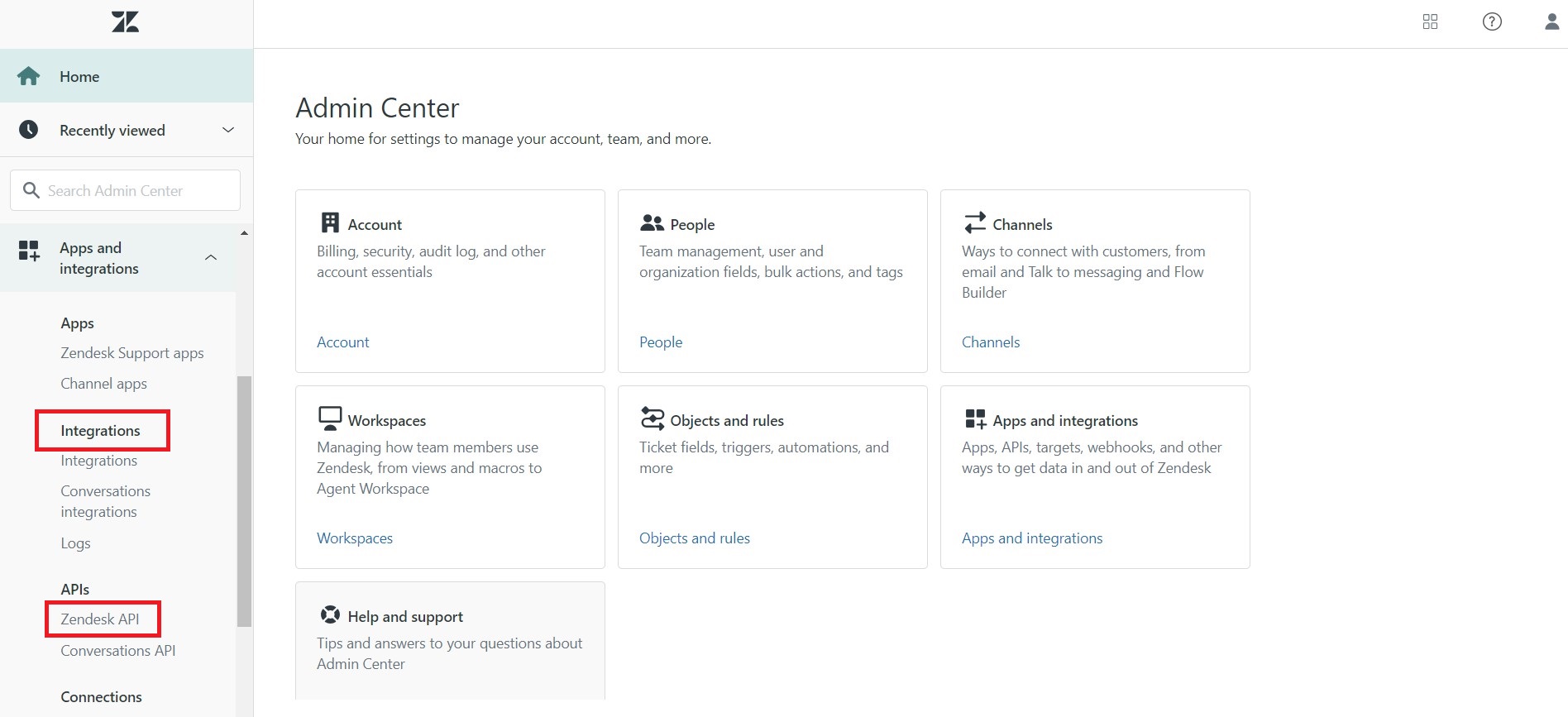 Step 9- Enable the Token access and then click on the 'Add API token' button.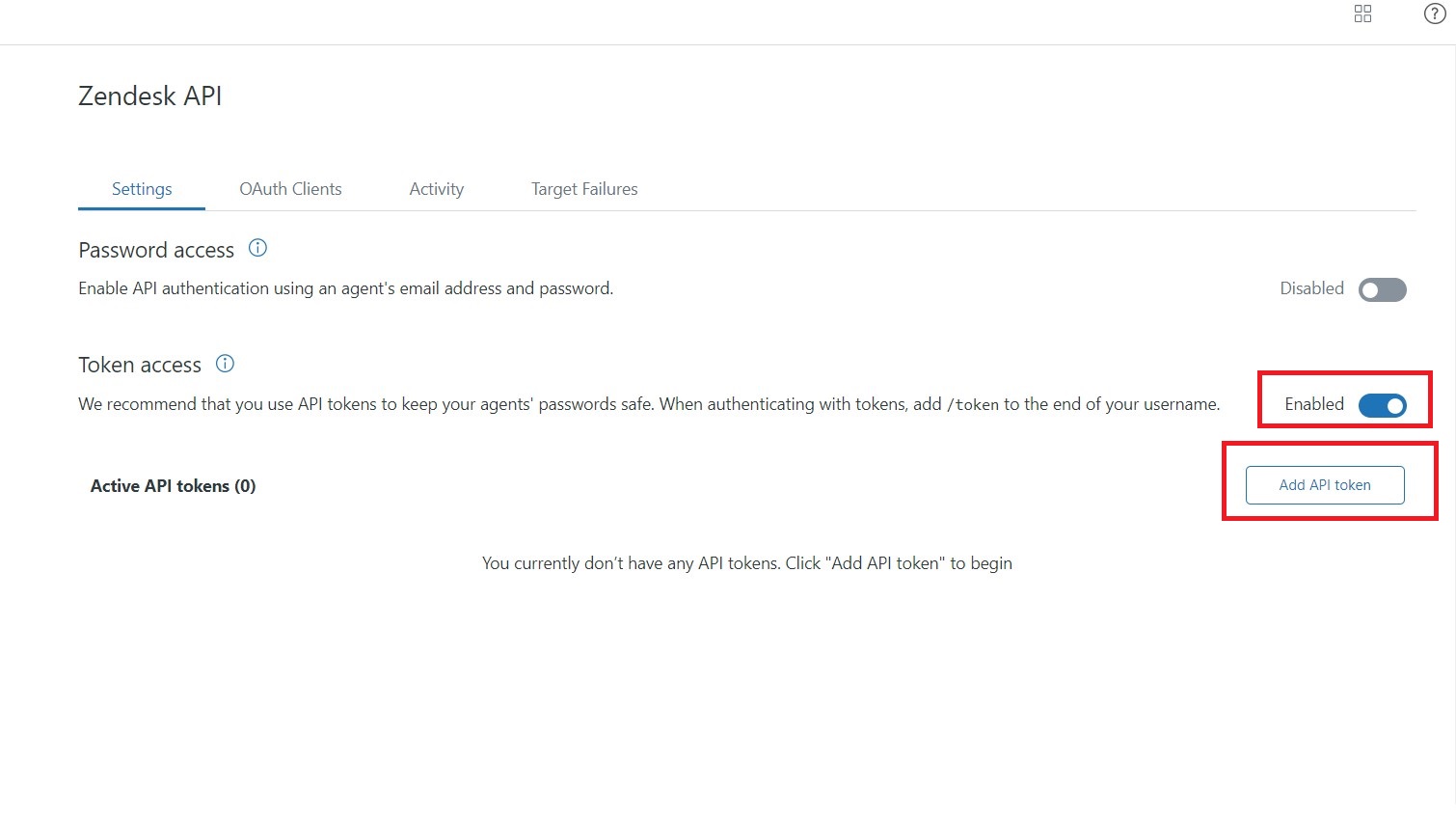 Step 10 – Now copy this API token, which you can use further to enable the integration. Once you have copied the API token, click on the save button and continue.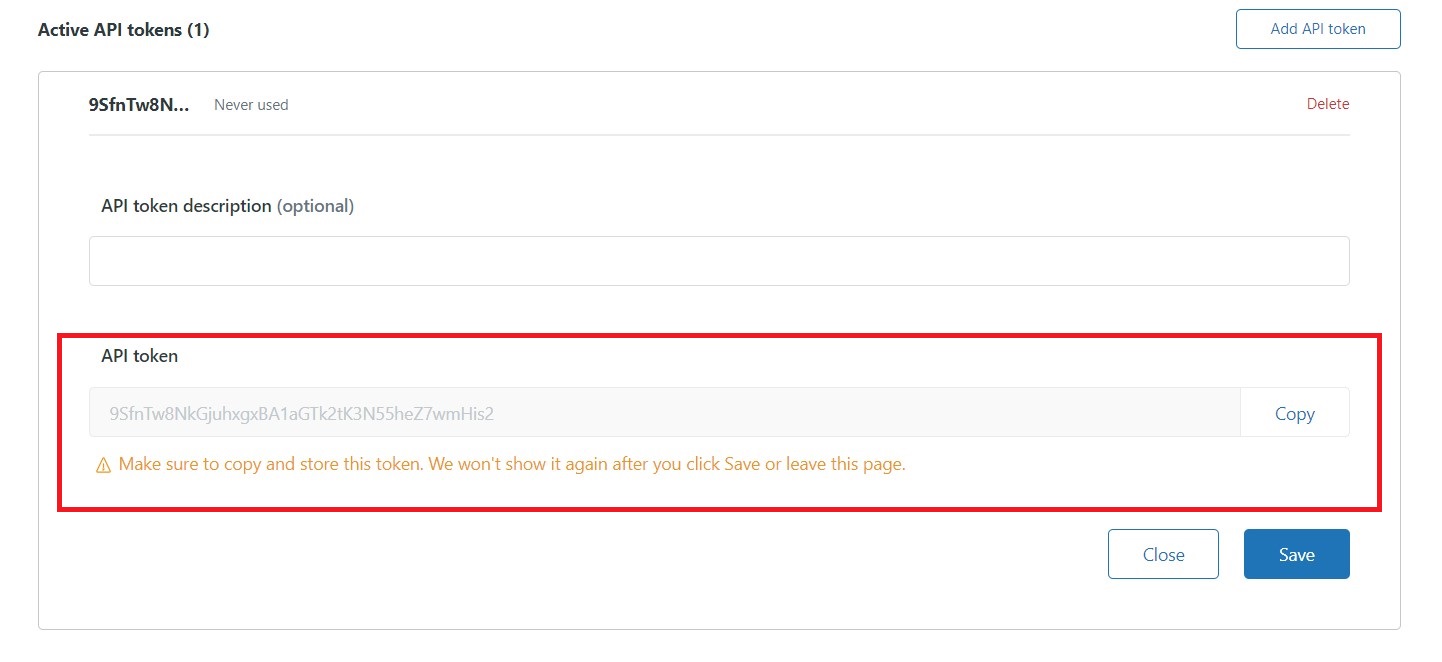 Step 11- Now, Go back to your MageNative app panel.
Enter the required Zendesk API token.
Click the "enable" button to activate the integration in your app.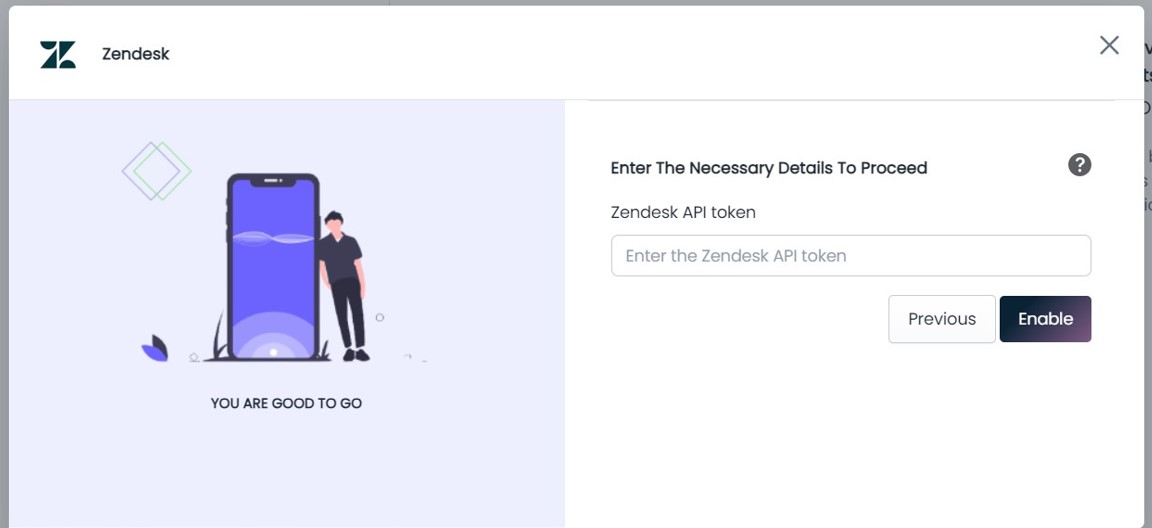 You're All set with Zendesk integration with MageNative.