We've been working on something big lately. There were several features and functionalities that we were meticulously crafting.
We listened to you, returned to the drawing board, and reinvented ourselves to help you provide the best mobile app user experience possible. Once it has all come together, we're here to share it with you.
So here's launching the all-new and powerful MageNative panel with outstanding features on January 20, 2023.
Let's cut to the chase. Here's what we did –
Put Our Users First
At MageNative, we've always prioritized the user. So far, we've made it simple for your customers to purchase from you. However, now we want to make things easier for YOU with the new panel which would be more modern, intuitive, and user-friendly.
The new panel is a lot more than just a fresh look; it commits to better performance, more personalization, and new features that can significantly improve your mobile app selling experience.
Improved The Multi-Language Feature
Did you know?
According to research, 64% of consumers surveyed would pay more for a product or service that spoke their language.
MageNative has now come up with unique features added in theme settings to make your app more user-friendly and appealing to consumers.
Multi-language section of the app is modified with added functionalities to make it more pleasing to global buyers.
Now a client can view banners in multiple languages(as per their choice), unlike previously, when only a single theme application was available for all languages.
Login to your new MageNative panel and select your store type from here: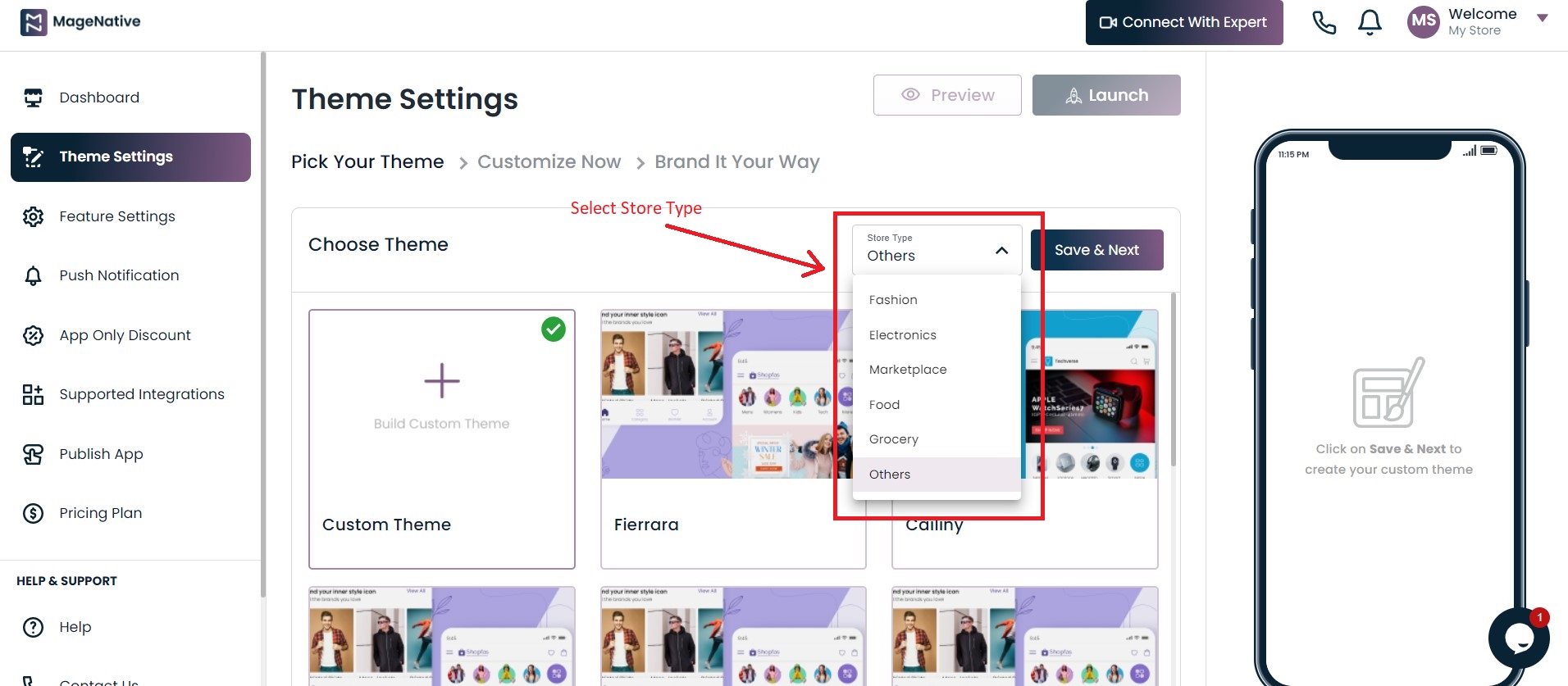 After selecting the desired store type, it will display a variety of themes based on the chosen store type. Click on the 'Save & Next' Button and proceed.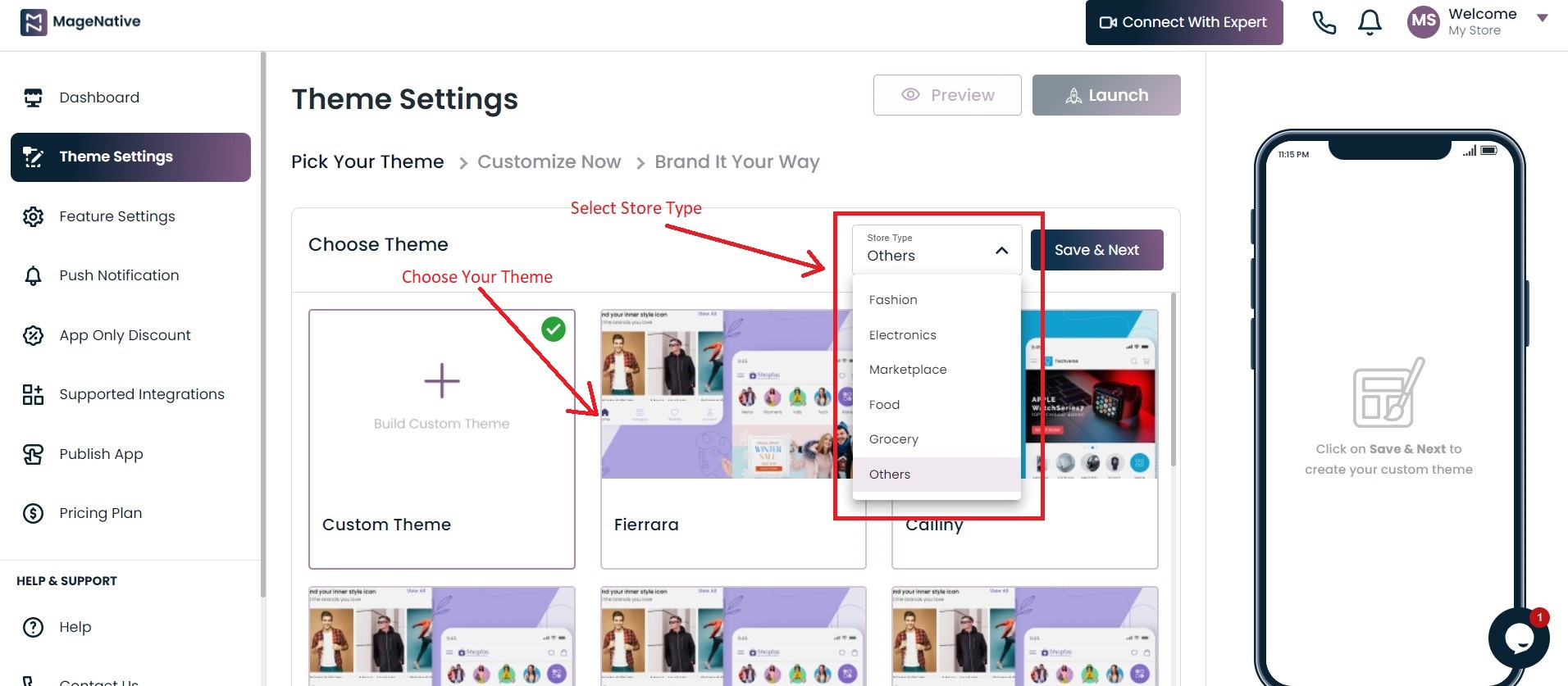 Post that, you will find an option to choose the language type for your theme.

Unlike previously when you need to take help from a developer to build a theme in multiple languages. Now the app allows the user to customize themes independently without needing help from a developer.
Note: In case, if you choose a custom theme.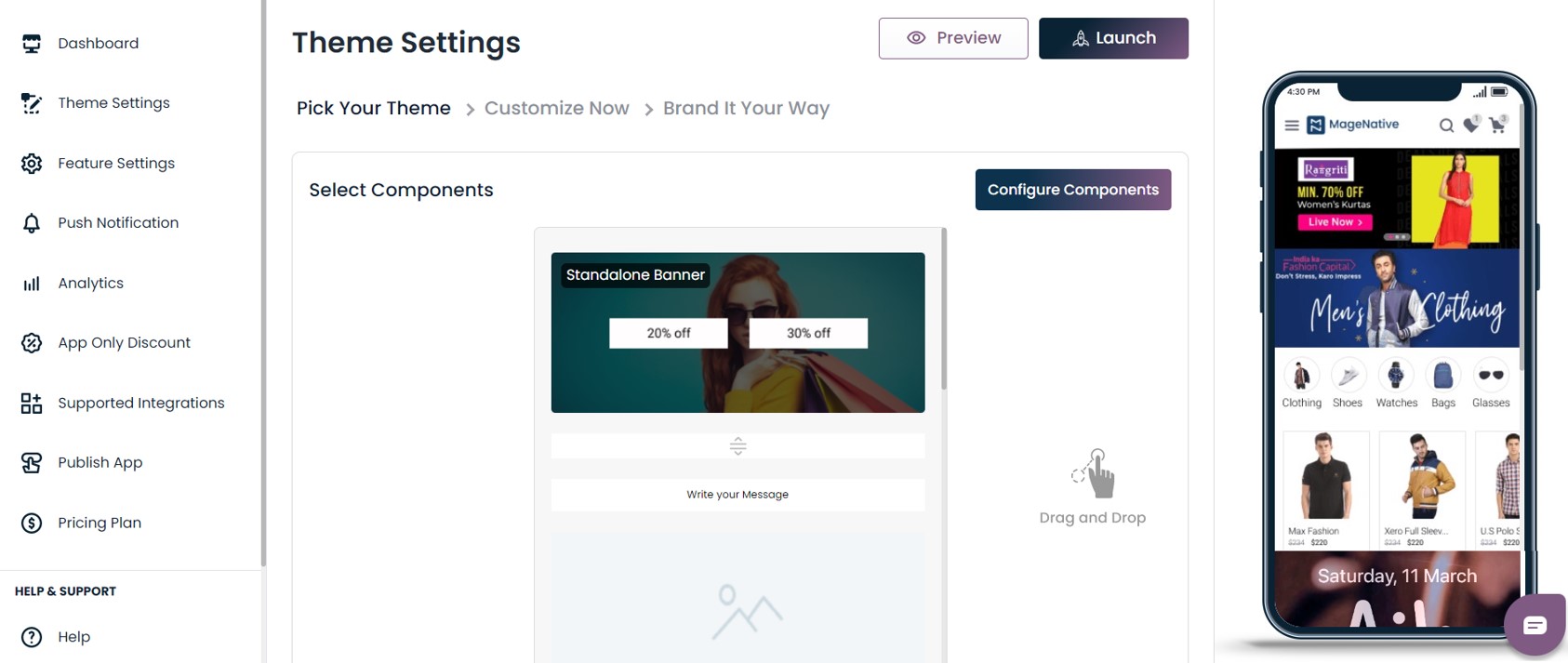 Moreover, you can change the particular component data as per your desired language.
Make the theme in your default language and replicate it in others, say Arabic, French, etc.
You can easily change the component data in other languages without any hassle; click on the element and make a change per your requirement.

Similarly, if you want banners to look different in different languages then you can also do it in the same manner.
Now Switching To The Branding Section
MageNative has now come up with a vast range of color choices.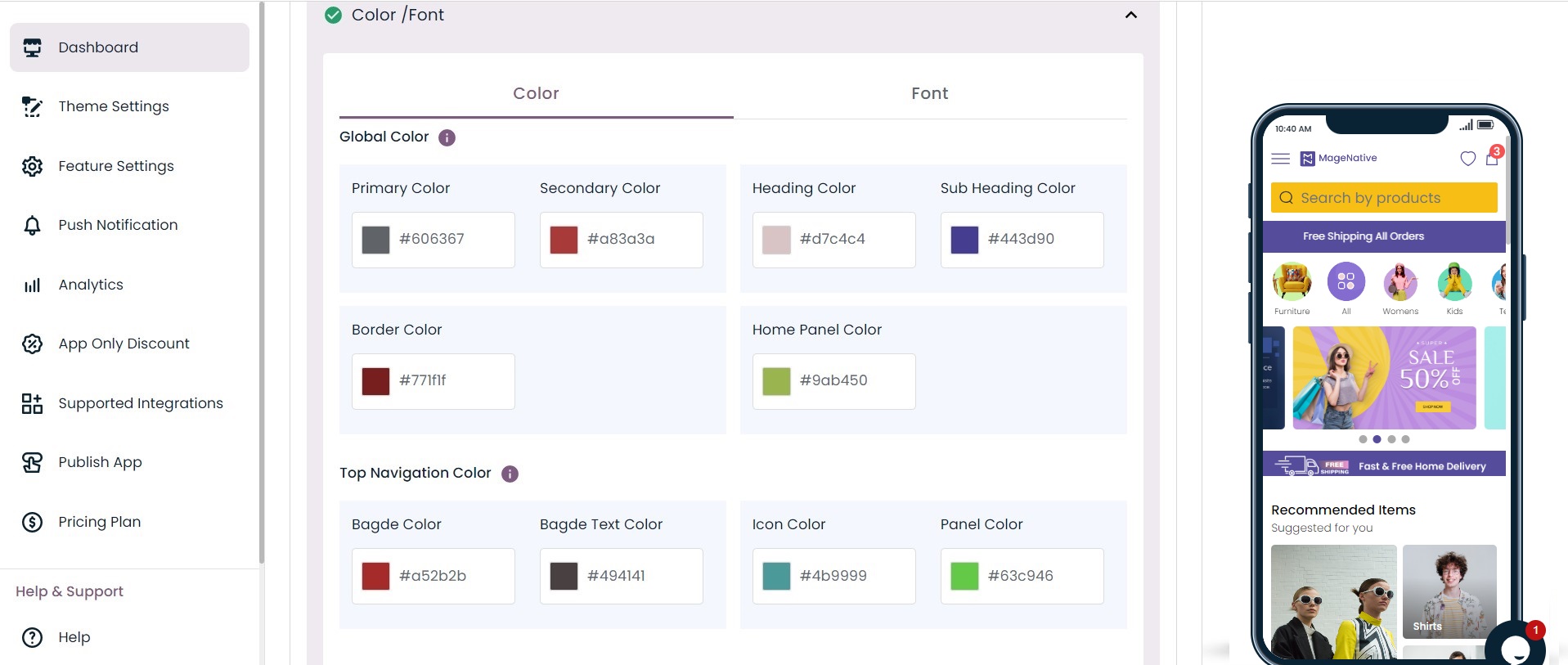 Global colors
Through this, you will quickly know which color reflects which part of the app.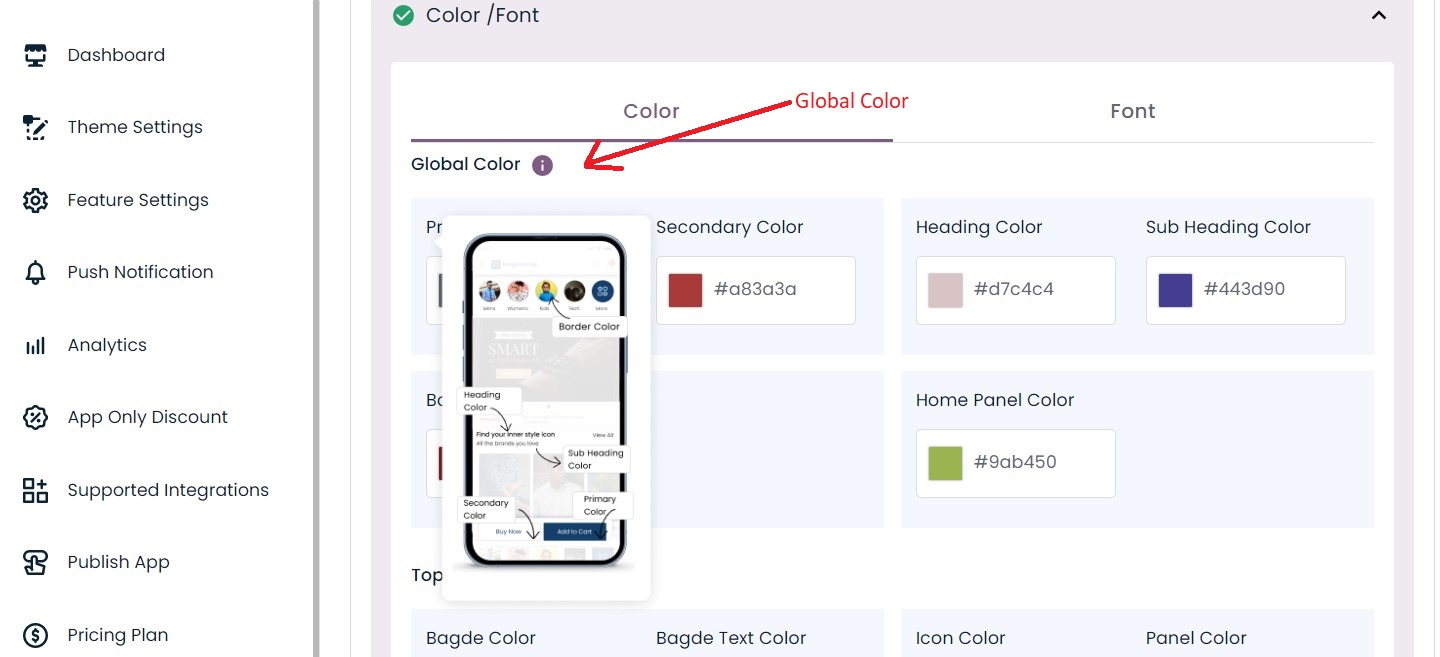 Top Navigation Color
In the Top Navigation Section, you can adjust the Badge Color, Badge Text Color, Icon Color, and Panel Color.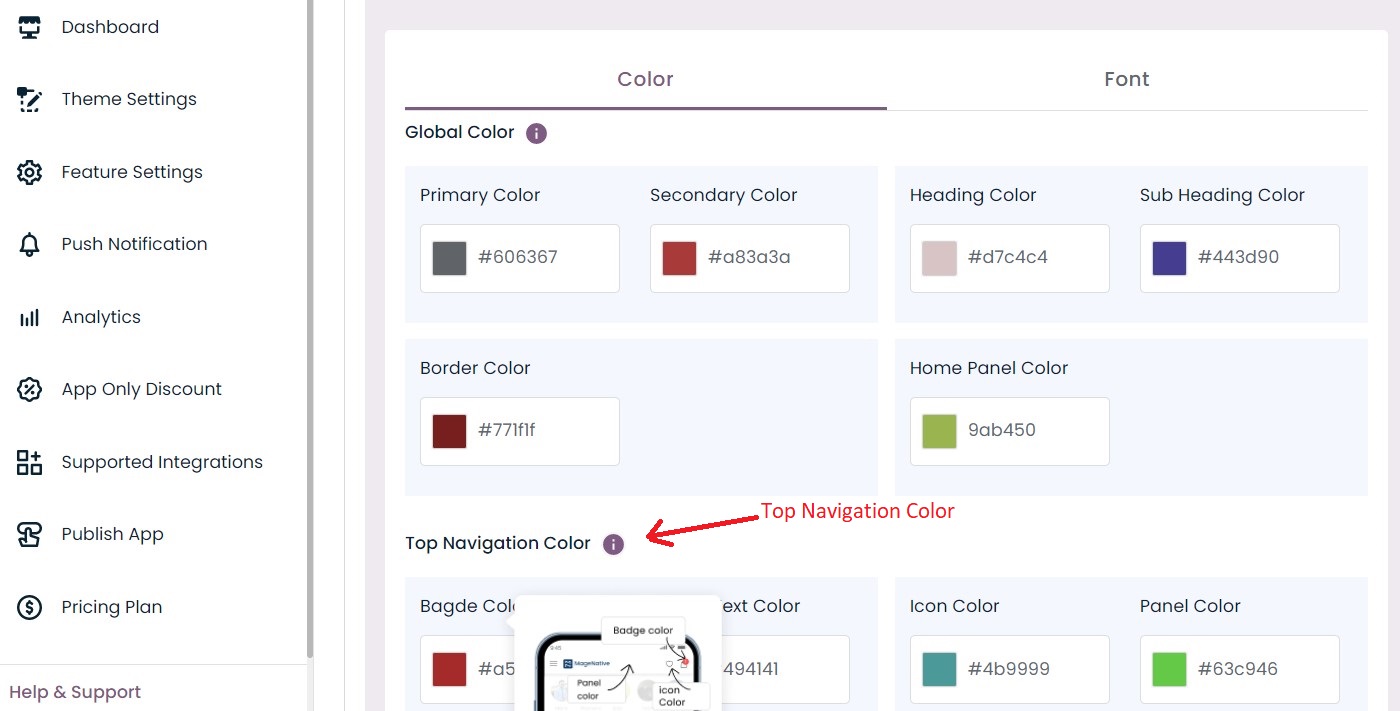 Added Components
With the newest functionalities and added components, upgraded MageNative improves the user experience. Let's take a glance at newly added components.
1- Category Slider
The addition of the Category slider component makes the app more appealing. It lets you display a large number of categories in a sliding manner. You can include categories from 5 to 10.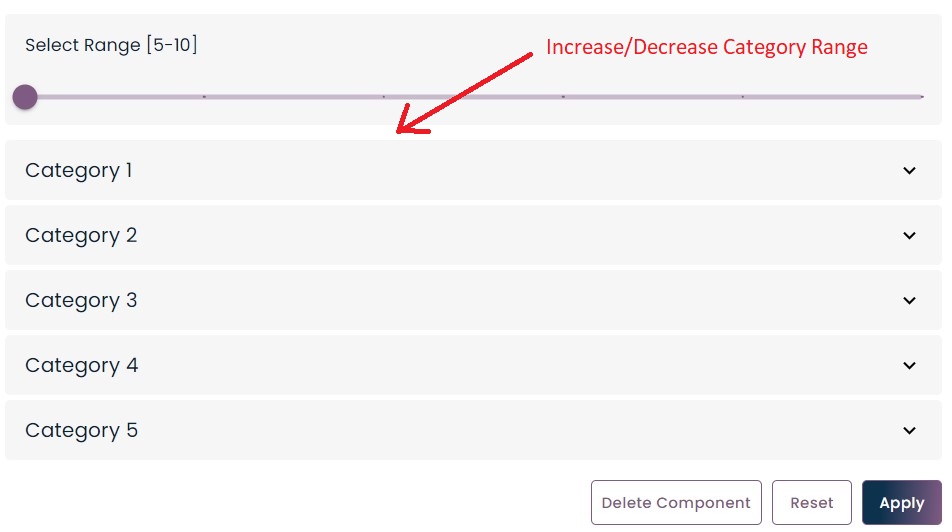 2- Stand Alone Banner
The new standalone banner of an app comes up in a unique style, through which you can appeal to your buyers with distinct banner sizes and styles.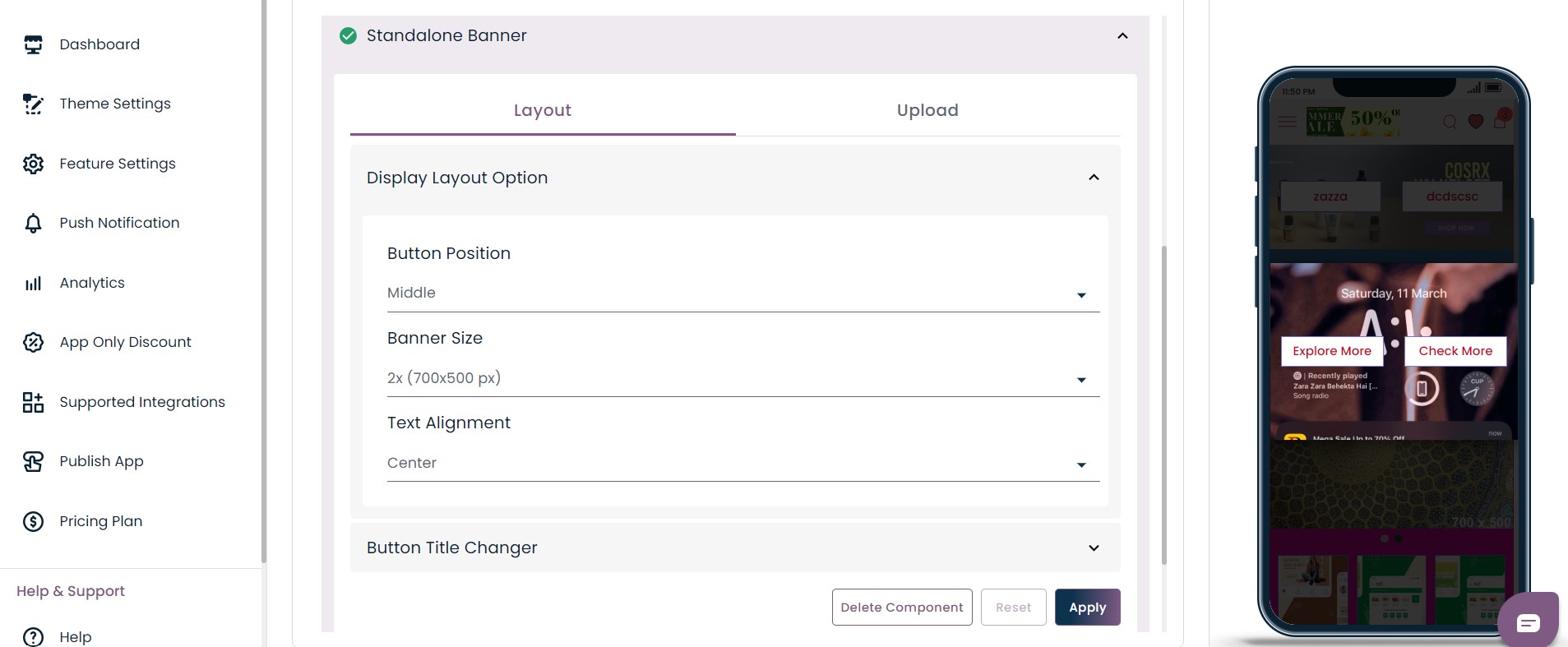 (i)Half-Size Banner
The half-size announcement bar lets you display some announcements on the half-size banner.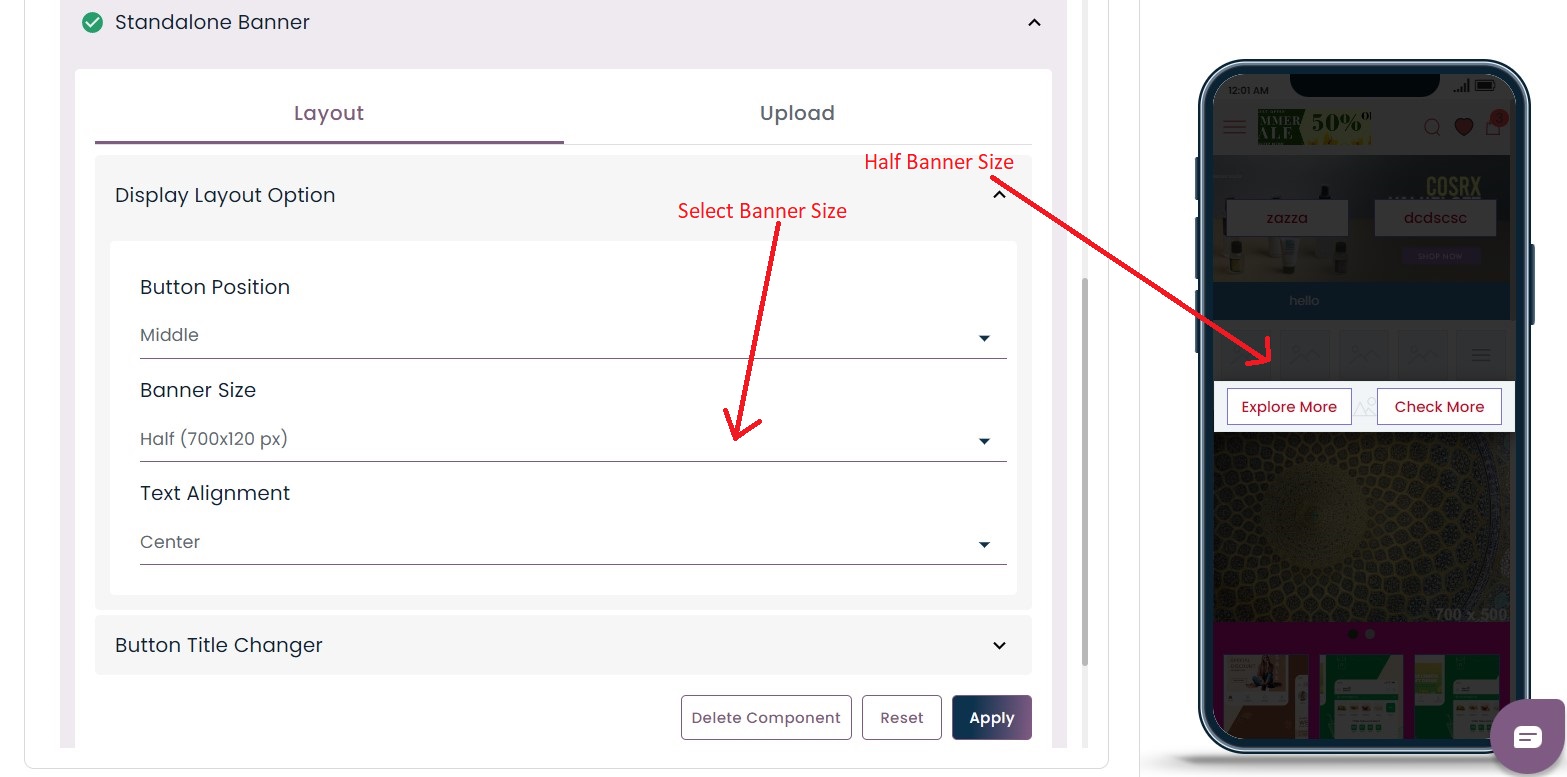 (ii)2x Banner Size
The 2x Banner size is quite large, as compared to the previous version where you can place big images.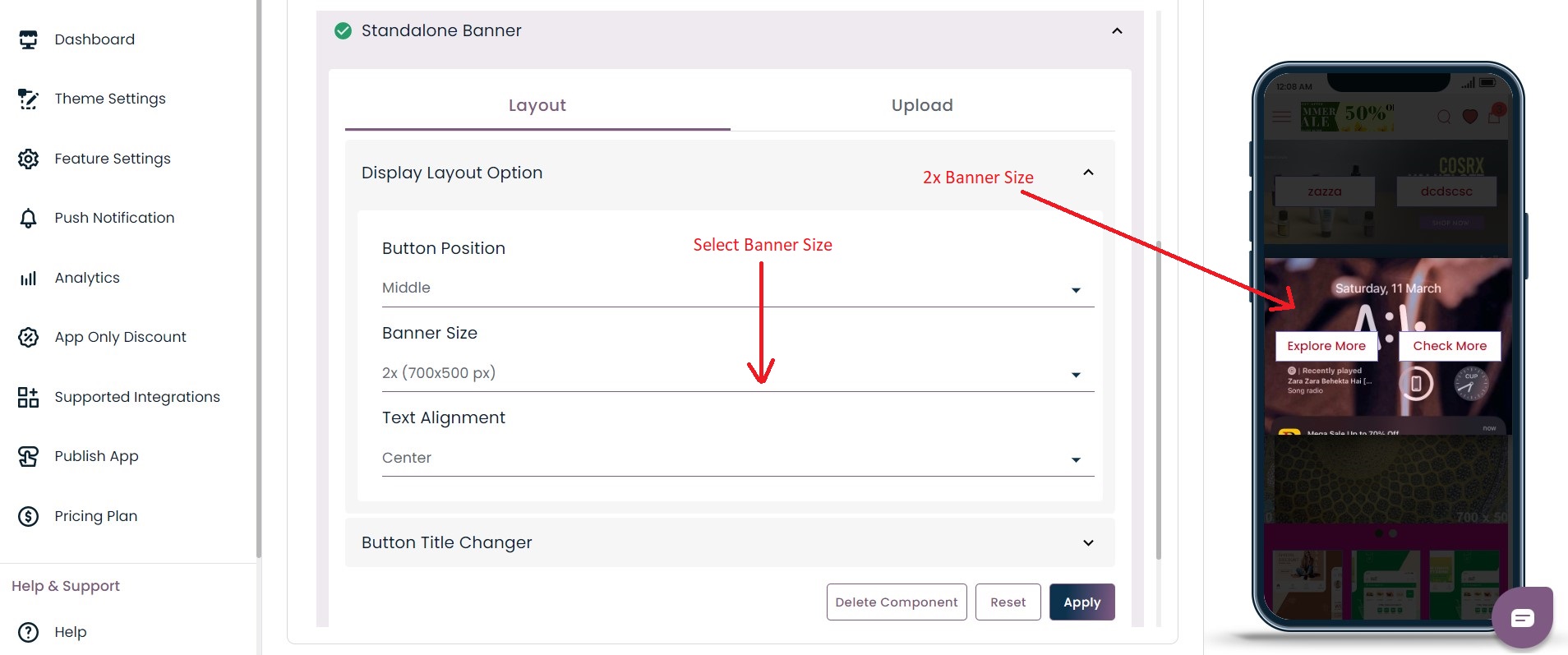 (iii)3x Banner Size
The 3x Banner size occupies almost the entire screen of your application in the mobile app, giving the user a larger view.
3- Announcement Bar
The new MageNative has a versatile announcement bar that can be customized as needed. It is a useful and valuable feature that helps keep your users informed and engaged while improving the app's overall user experience.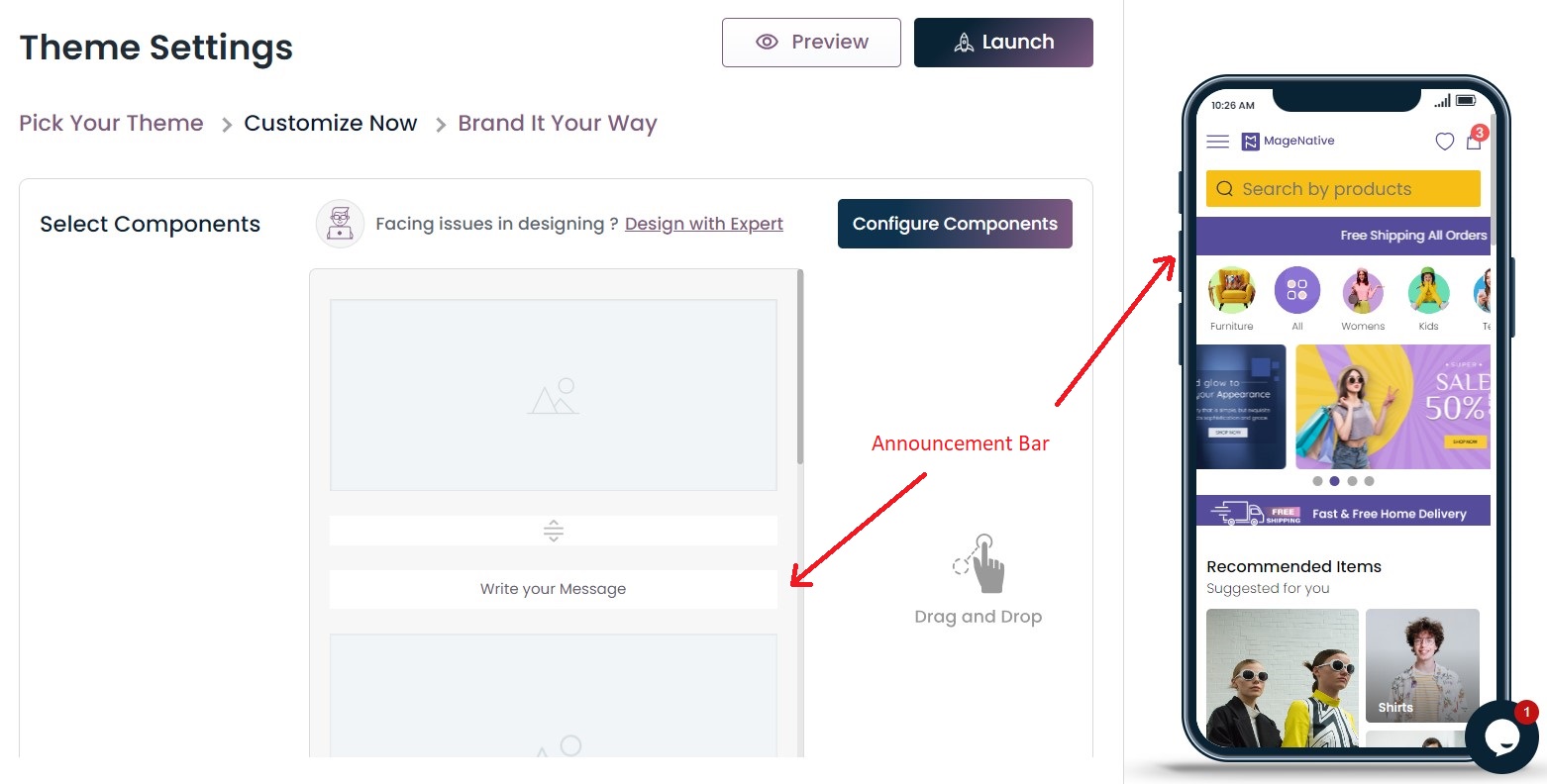 Unlike pop-ups or alerts that can annoy users, an app announcement bar is typically less intrusive and can be dismissed easily. This ensures that users are not disrupted while using the app and have a positive experience.
4- Spacer
Using a spacer, you can add space between the components to make them more visually appealing.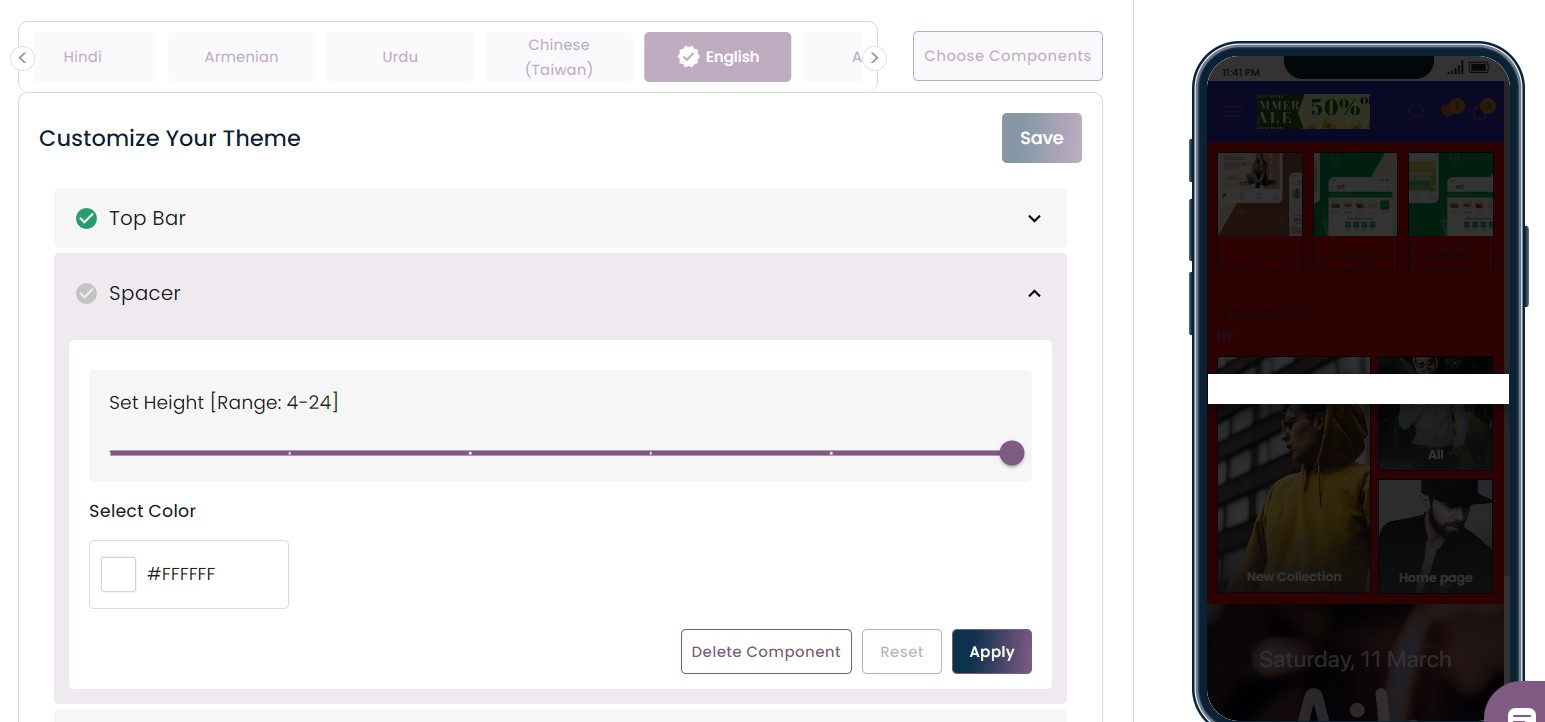 Discover All-New MageNative: Stunning Features And Alluring Layout
At its core, MageNative is what you need. You can use MageNative to build native iOS and Android apps for your Shopify store, and you can customize the design to meet your specific needs and make it perform exactly as you desire.
As you become more acquainted with the platform, you will realize that it goes beyond what's easily visible. It provides faultless performance, advanced customization, and innovative features that significantly improve your mobile app retail experience. Everything you need is right at your fingertips.
If you're a MageNative user, these new features and changes will make your life much easier.
So, migrate to this new and delightful panel to take advantage of these awesome features.
You can find our help documentation here.
If you're new and want a mobile app, Take a 30-day free app trial.
About The Author
A content marketing professional at Magenative, An app development company providing solutions on different app development platforms including Shopify , Magento and Woocommerce.