We live in a digital age where one tap on your mobile gives you a sale, and the other makes a product return request too. If you are in the eCommerce industry, product returns are the last thing you want to see.
But like sales, returns will also happen, so instead of avoiding them start finding solutions to reduce them.
Product returns can be a major setback for businesses, not only due to the financial costs involved but also the impact on customer satisfaction and brand reputation.
According to a recent survey, nearly 30% of all online products are returned. With changing consumer behavior and cutthroat competition in the market, it is expected to rise even more in the future as consumers know they can get a free return in no time.
But the good thing is almost 92% will buy again with an easy and convenient process. Nearly 81% of consumers wish for simple, easy, and free returns, so you must make their buyer journey as easy and fun as possible.
We will explore strategies and best practices for minimizing product returns—everything from improving product quality to providing excellent customer service.
Reduced Returns: What does it mean for your business?
The National Retail Federation reports that in 2021, American consumers returned merchandise worth an estimated $761 billion. This resulted in an average cost of $33 for processing the return of a $50 item, states Axios, credits to supply chain difficulties, and increasing prices.
A high return rate damages your profits and incurs costs such as return shipping fees and labor expenses related to the returns process, including customer assistance and restocking returned products. With eCommerce return rates reaching 30% or higher, these costs can accumulate quickly.
As a result, reducing returns is a crucial objective for any eCommerce brand.
We have compiled a list of six ways to reduce product returns and the plausible root causes that are majorly responsible for turnbacks. So you can save some money and bring returns down to a more manageable level. Let's discuss them one by one.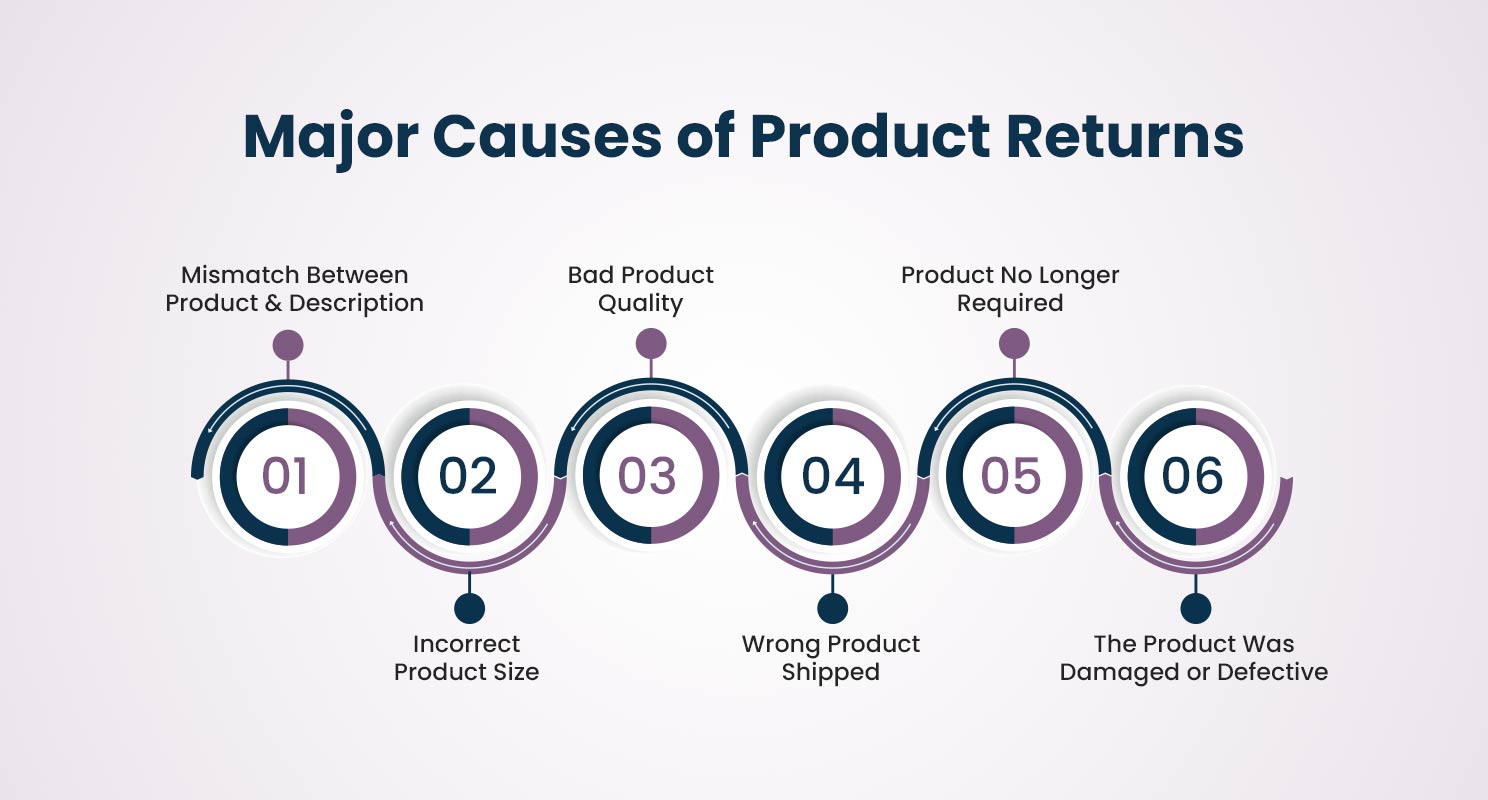 1. Make Sure Your Product And Description Match
Do you know 22% of product return occurs due to a different-looking product? Remember your expression when the delivered product looked nothing like what you saw when you made the purchase. Yes, we are talking about that.
What You Can Do
Ensure High-Quality Images, Videos, And Product Descriptions
Product Images: In eCommerce, your sales highly depend on visuals, so you have to showcase your products in the best possible light. Start by reviewing your current eCommerce listings and ensure that each product has high-quality photos from multiple angles. Aim to take at least four pictures of each product, including the front, back, and sides.
Description: The better you define your product, the better you sell. A detailed and accurate product description is crucial to reducing returns caused by product confusion or mis-selling. Ensure to include important information such as size, weight, and material in your descriptions, and keep them up-to-date. You can even utilize resources from popular eCommerce platforms like Amazon and eBay for guidance on creating better product descriptions.
Product Videos: We all know the impact of videos on the viewer. It's a great tool to showcase your product as real as possible. Short and simple product videos can significantly reduce returns caused by confusion over the product. Consider creating a 360-degree video to showcase each product or an explainer video for more complex products to enhance the customer's buying, experience, and ease of use.
2. Providing The Correct Size Will Reduce Your Product Returns
No consumer would compromise on the size of a product, so you better get it right the first time. Else returns would be inevitable. A study clearly shows that the biggest reason for product returns is the wrong size delivered. You'll be surprised to know that around 34% of Amazon products are returned due to sizing issues. This figure goes as high as 46% when discussing non-Amazon merchants.
What You Can Do
Implement Size Guides And Fitting Tools: Odd sizing is unacceptable. Your website must have clear and accurate size guides to avoid size-based returns. Review and update your existing size guides to ensure they are up-to-date, user-friendly, and accessible on desktop and mobile devices.
Consider incorporating fitting tools such as a size chart, a customer feedback slider, or a virtual room planner to take it a step further. For instance, customers can use a slider to indicate how well a product fits or a virtual room planner to visualize how furniture will fit in their space, just like Ikea.
Implementing these tools can help prevent customers from ordering multiple sizes of the same product and returning items that don't fit. If you need assistance developing a more advanced fitting tool, consider reaching out to freelance designers on platforms like Fiverr.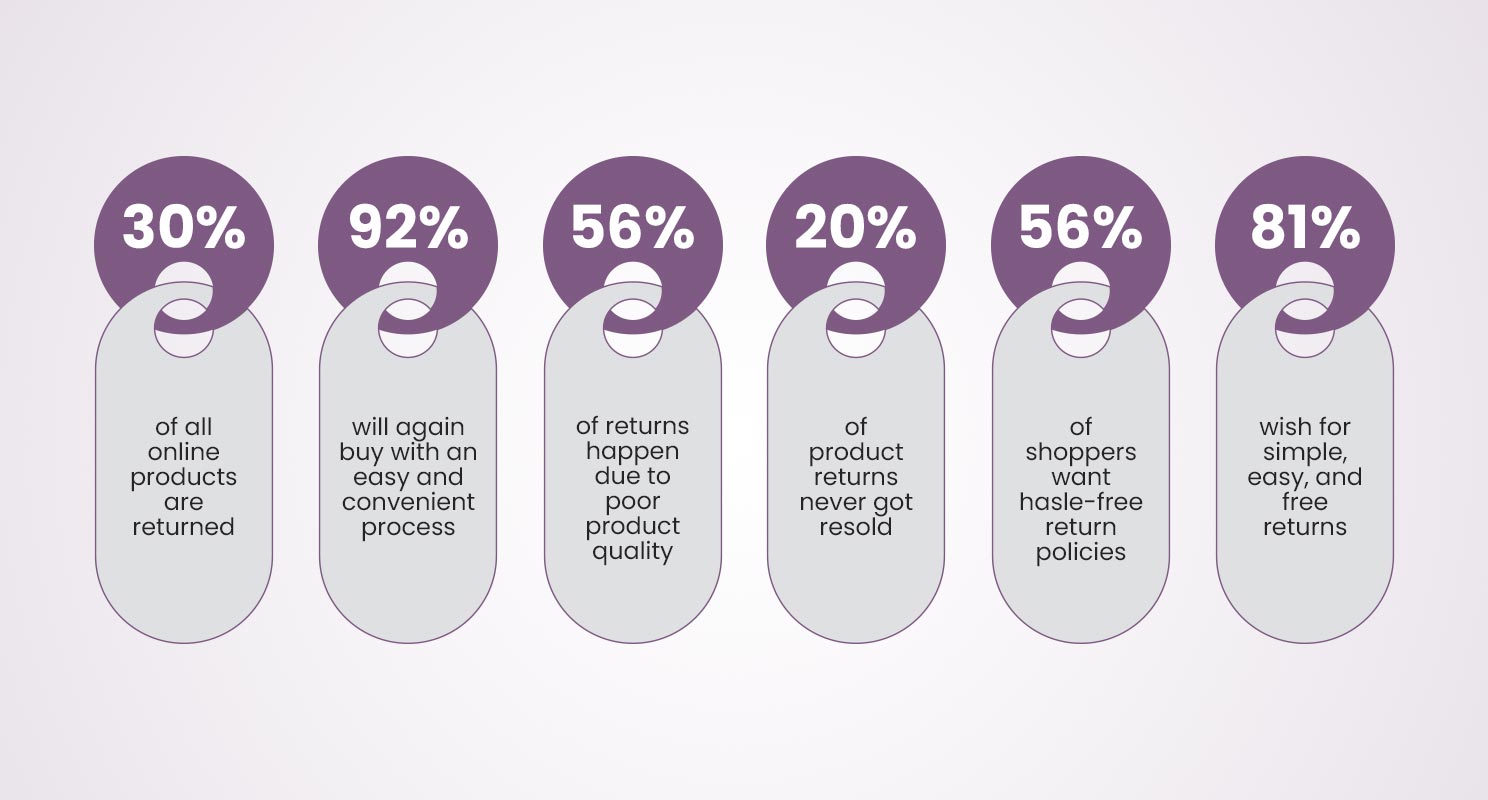 3. Ensure Best Quality Products
Nothing could be worse than hearing from the consumer that your product is bad. It's a direct question on your brand and can seriously damage your credibility in the market.
What You Can Do
Improve Product Quality: Invest in improving product quality to reduce the likelihood of defects or issues that could lead to returns. Regularly check your products to ensure they meet customers' quality, durability, and functionality expectations.
By implementing a quality control process, a business can catch and fix problems before they reach the customer, reducing the number of returns due to defects or poor quality.
This process can involve various techniques to ensure that products meet quality standards and customer expectations, such as inspections, testing, and monitoring.
Implementing a quality control process minimizes product returns and improves customer satisfaction.
4. Deliver The Right Product Every Time
Imagine ordering a brand-new pair of shoes online, eagerly awaiting their arrival, only to find that you received a pair of women's sandals. Unfortunately, this scenario happens more often than you might think – with a staggering 23% of returns due to incorrect items being shipped.
What You Can Do
Get Every Order Right The First Time: While mistakes can occur at any online store, some retailers may not have the most efficient shipping systems. But don't worry – choosing a reliable retailer with a solid track record can reduce your chances of being part of this statistic.
There are more sustainable solutions than manually managing orders and fulfillment using spreadsheets and post-it notes. Investing in a system to handle orders, picking, packing, shipping, and dispatch can prevent errors and deliver an excellent customer experience.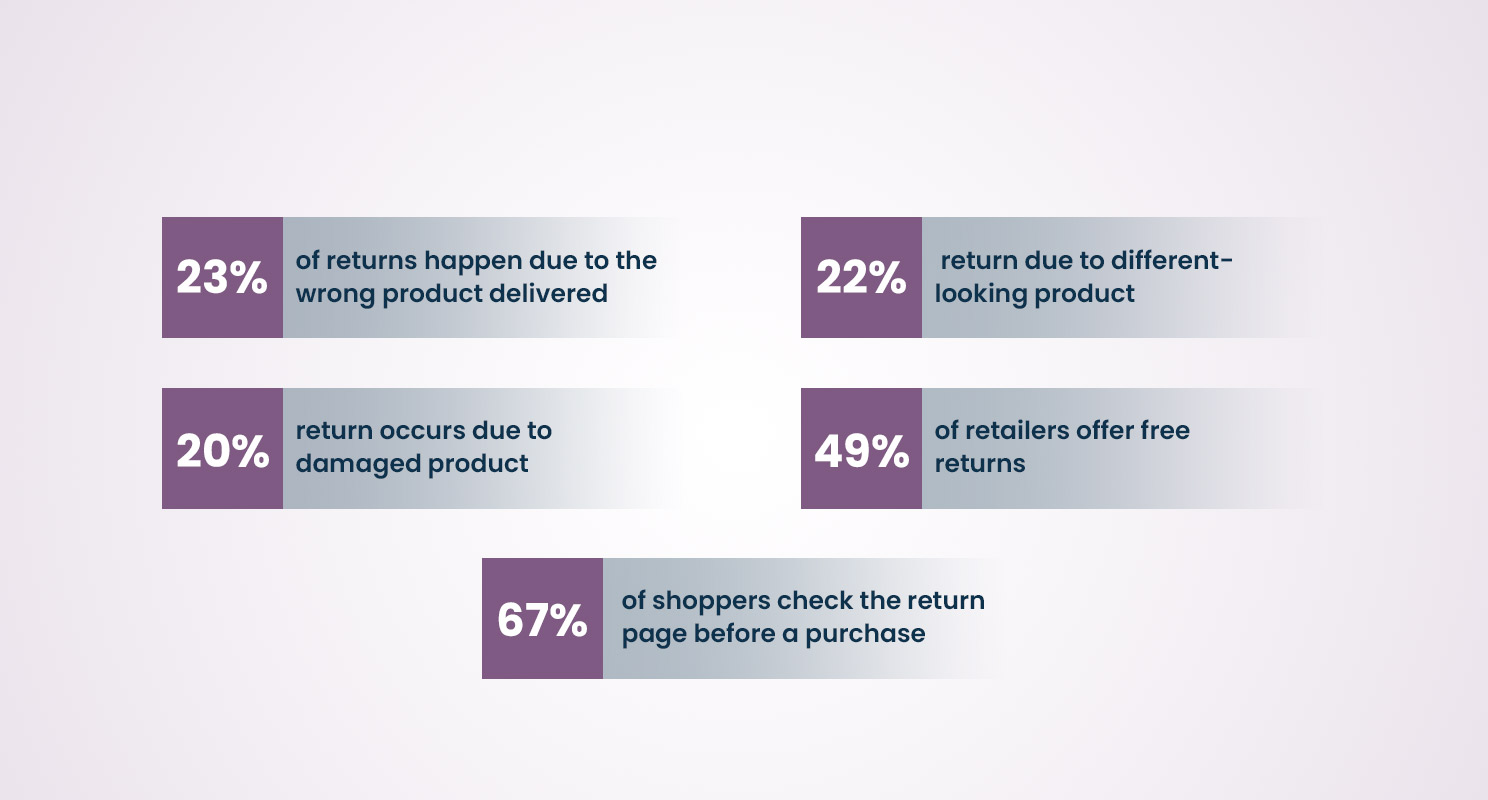 5. Fight Random Causes Of Returns With Customer Support
The product arrived too late
The customer experienced buyer's remorse
The customer was wardrobing
The purchase was fraudulent
The customer found a better price somewhere else
What You Can Do
Provide Excellent Customer Service: Some reasons are not in your control even after doing all you can to avoid the product return. It can be very frustrating to experience a situation where you don't precisely know the basis of a return.
Still, as the customer is the king, you must provide the best you can. Ensure that customers have easy ways to reach you with questions or concerns about a product. Providing quick and helpful customer service can prevent frustration and confusion that may lead to product returns, as more than 80% of consumers will only return if they experience a good product return process.
Offer multiple touchpoints such as phone, email, live chat, or instant messaging to ensure customers can get the support they need. Having an instant connection with your customers through these channels can resolve issues quickly and effectively, reducing the number of returns.
6. Deliver The Product Undamaged
Do you know that as much as 20% of product return happens due to damaged products? Receiving a broken product can be really irritating for the customer, but the merchants feel the heat as they have to bear the product's cost and the customer's anger.
What You Can Do
Prioritize your product packaging: Consider your product's journey and adjust your packaging accordingly to minimize damage during transit. 20% of returns due to breakage or damage could make a massive dent in your business. Use adequate cushioning such as bubble wrap and sturdy boxes to protect delicate items.
Label your products with their contents and proper storage instructions in case they are stored before reaching the customer. This will also help identify if the issue lies with the courier service, allowing you to make necessary changes to improve delivery success.
Post-purchase follow-up: Follow up with customers after they receive their purchase to see if they are satisfied and to address any issues before they lead to a return.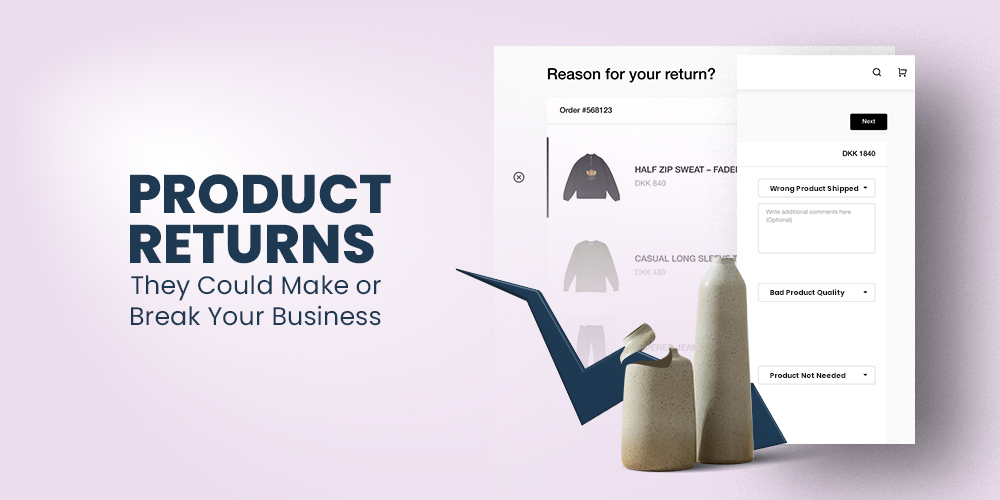 Bonus
Reward your customer for their reviews/ feedback
Asking for feedback is like talking to your client directly. Encouraging customer feedback is an effective way to reduce product returns. Create a process to solicit customer product reviews and consider offering incentives such as discounts or rewards for their participation.
Utilize review programs like Ali Reviews & Product Reviews program that encourage customers to review your business and products.
With online reviews impacting the buying decisions of over 93% of customers, gathering customer reviews can reduce returns and increase sales.
Additionally, reviews provide valuable insights into customer experiences and help you identify potential issues or confusion in your marketing, product listings, or emails.
Make returns the best experience possible for your customers
When we think about outstanding customer experiences, companies like MageNative and ASOS often come to mind for their exceptional returns process. If you want to stay ahead of the competition and eliminate all the hassle of a product return policy. MageNative's return prime integration is all you need.
It helps to reduce return-related queries by efficiently managing orders, returns, or exchanges in a single place. Manage all your returns and exchange quickly and efficiently.
Although returns are inevitable, having a tool like return prime will make the process positive by providing tracking numbers and regularly updating customers via email about the status of their return and the expected date for a refund, exchange, or store credit.
It should feel like you care about them and their product to reach you in safe and sound condition. Keeping customers informed throughout the process will prevent the return from harming their perception of your business, increasing the likelihood of customer retention and repeat purchases.
Meet MageNative, a no-code mobile app builder with 25 plus integrations that helps Shopify merchants from loading inventory to delivering the product to handling returns.
Get the mobile app now with 30 days, free trial
Conclusion
As clearly shown, reducing returns is a great way to help streamline your logistics, reduce costs, and hold with less inventory. While it can be a complex process, the sheer number of options available to avoid this issue makes it a manageable task. From the information above, our main suggestion and focal point for your business would be to put customer expectations and feelings at the heart of everything you do.
Hope you found the content helpful. Do tell us about that in the comments section. Also, tell us about any of your experiences with a product return.
About The Author
A content marketing professional at Magenative, An app development company providing solutions on different app development platforms including Shopify , Magento and Woocommerce.
Related Posts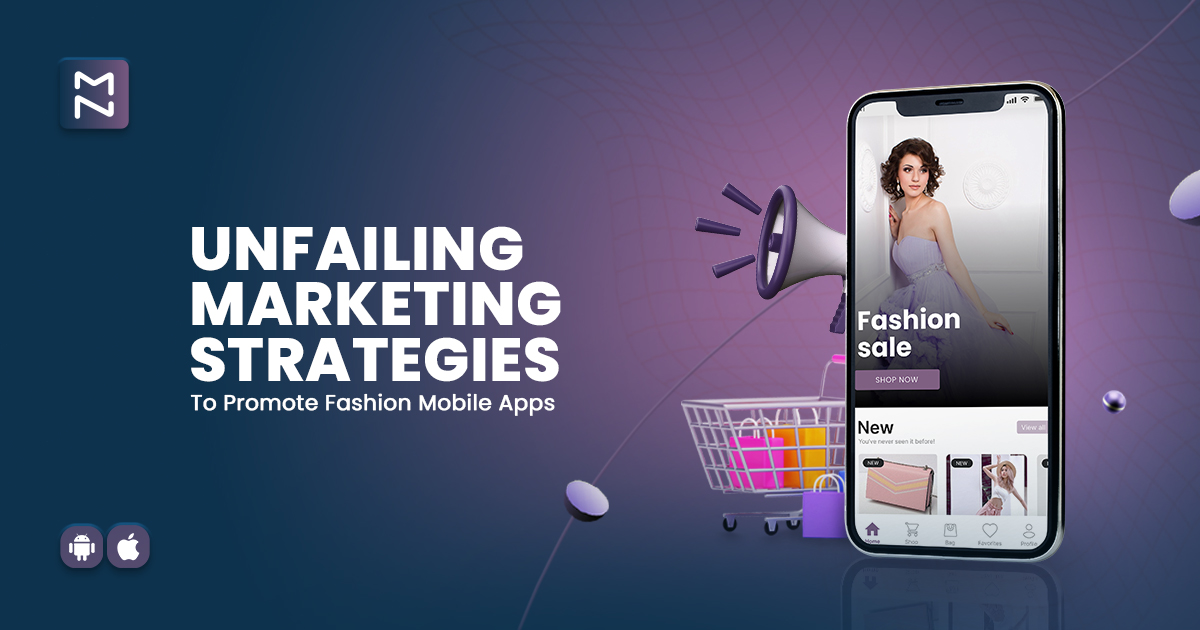 10+ Marketing Strategies for Your Fashion Mobile App
Are you into the fashion industry? Well, pat your back…
Read article >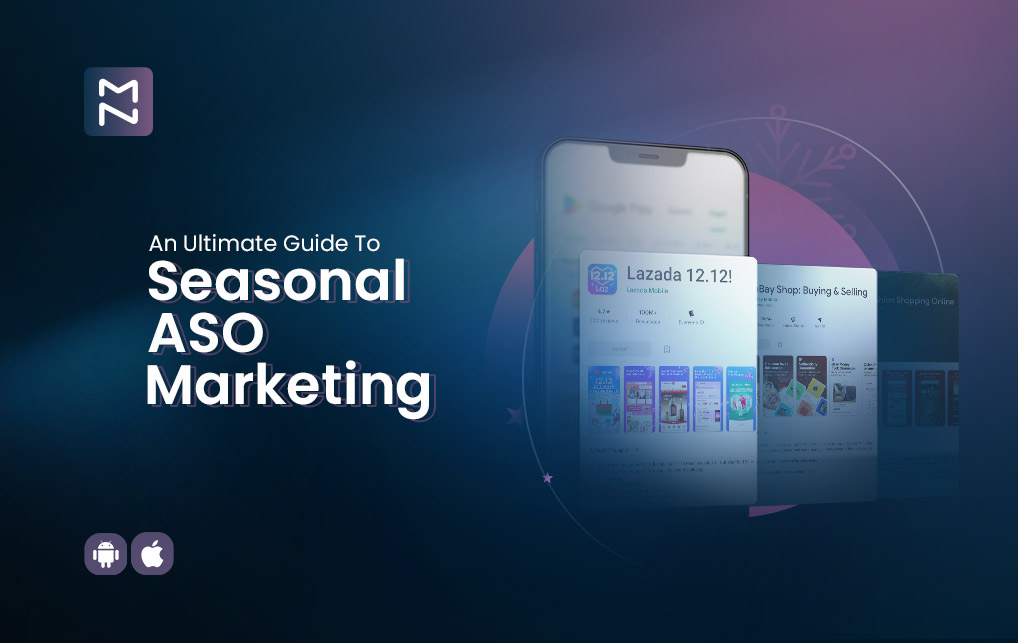 Seasonal ASO Marketing Tips: How to Get More Downloads During the Holiday Season
Seasonality is crucial to your Seasonal ASO strategy because user…
Read article >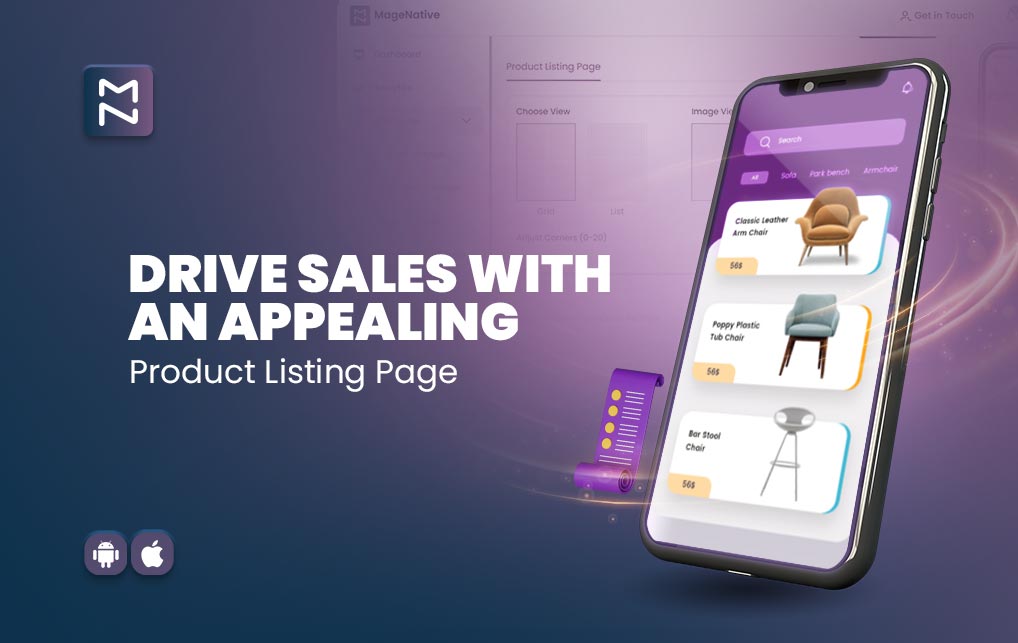 Product Listing Pages In An eCommerce Mobile App: A Comprehensive Guide
As the mobile e-commerce trend keeps growing, with a big…
Read article >