Seasonal app marketing, ever heard about it? It's a super powerful tool that drives great results. Newsfeeds provide attention, new requests, and additional traffic. Let's dig deep.
You might have observed that your app's traffic boosts during different times of the year. Like any other marketplace, an app's demand also switches based on events, seasons, and holidays. Everyone wants their apps to stand out in the crowd. But it is very challenging in this highly competitive market.
People are connected with holidays, and if you are not planning to test a different look in the holiday season, you might lose a huge opportunity to better your CVR (conversion rate or conversion ratio) and emotionally connect with your users!
Among many others, seasonal ASO is an additional strategy that can organically boost your app traffic. It helps to engage new users providing better visibility in Shopify app stores. Seasonal ASO is optimizing the app product page based on recurring newsworthy events. The event could be a holiday, a promotional event (Black Friday), or a high-profile international event like a cricket world cup or the Olympics.
The year-end holiday season is a time that can have high seasonality effects on the Google Play and iOS App Store; depending on your business sector, you'll expect either a rush or a much calmer period. Please keep reading to find out the vast benefits of seasonal ASO marketing and how to use it throughout your ASO strategy!
What Is Seasonal Marketing?
If you have been doing ASO for a while, you already know how important seasonality is. Your app's traffic surges during different times of the year, and strategizing in advance can increase the CVR (conversion rate or conversion ratio), bring in loyal users, and increase retention rates.
Seasonal Marketing consists of promotional or unique content which is more in line with certain holidays, seasons, or events that occur throughout the year.
Businesses use this marketing strategy to take advantage of the increasing traffic trends from such holidays or events. While some initiatives are directed to specific seasons and holidays, such as Winter or Easter, others focus on niche events for particular audiences — Cyber Monday for e-commerce or NBA Season for basketball apps.
Seasonal app marketing provides you with an effortless opportunity to attract new and existing users. Both new and existing users can re-engage with an app or game because of special deals, bonuses, or exclusive features.
Significance of App Store Seasonality For ASO?
An app's description page is the last point of contact before customers decide whether or not to download the app. Every tiny detail or element can divert the customer's decision if you fail to do justice to your app's product page with the marketing campaigns running. You might lose a potential customer at such a critical customer touchpoint.
In 2021, ASO optimization based on the season drew great results for the apps that implemented them at the right time. Let's take an example of the top 10 "shopping" category spots of last year.
As November began, the ranking of shopping apps remained almost the same as in the last month. But as the month progressed, nearly half of the apps lost their place in the top 10. The apps that lost their rank were Poshmark, eBay, Shein, Arrive, and OfferUp). The apps that entered the top 10, leaving them behind, were pumped by holiday keywords and campaigns.
Amazon and Walmart ran seasonal marketing campaigns and maintained their top positions in category rankings. They aligned their app store pages with their holiday-branded imagery.
Christmas is coming and with some out-of-the-box ideas, you can end your year on a high note. Read more to find out.
Adidas and Best Buy focussed specifically on ASO changes. They updated their descriptions, promotional text, and screenshots to reflect their seasonal campaigns on the play store and app store. Both apps saw their highest download growth (Best Buy +454% and Adidas +582%) between the 15th and 29th of November. Which helped them save their place in the top 10 category spots leading into December.
The holiday season is a high-growth period for businesses, and losing out on such an opportunity will move you out of the market. The apps that didn't utilize seasonal marketing were moved out of the top 10.
The Leaders Did This?
The leaders, Walmart and Amazon, maintained their positions at the top. They are the best example of how important is the connection between the app product page and its seasonal campaigns. It provides a cohesive user experience and helps maintain app rankings. Optimizing your app's features and metadata specific to the season creates a humongous opportunity to build organic traffic and increase visibility, as seen with Best Buy and Adidas.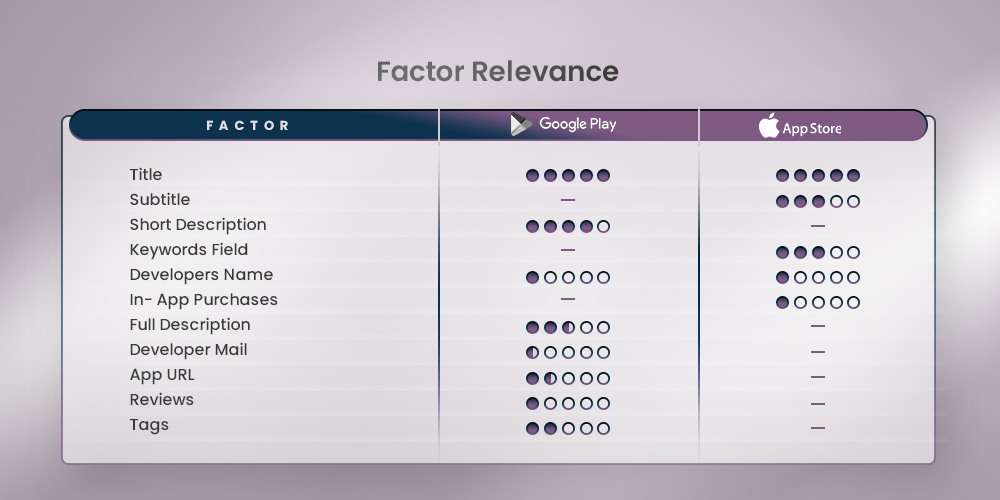 Benefits of Seasonal Marketing For ASO
Many benefits can come with adding seasonal app marketing initiatives to your ASO strategy:
Get Featured: Leveraging seasonal marketing throughout your ASO Strategy can help improve your app's discoverability by getting you featured on the explore/browse pages on both stores!
Boost Conversion Rate: Incorporating seasonal marketing with your App Store Optimization strategy can help boost your store listing conversion rate.
Re-Engagement: As mentioned previously, seasonal app marketing can help re-engage existing users. Since seasonal marketing is for a limited time, it gives the user a sense of urgency to buy.
Up-To-Date: By combining seasonal marketing and ASO, you are showing existing and new users that your app is constantly being updated!
Are you looking for some expert guidance to optimize your mobile app? Check out MageNative's exclusive ASO services and boost your sales today!
Creating A Seasonal Campaign
Here are 8 steps and tips to follow when creating your ASO seasonal marketing campaign:
1. Create A Seasonal Calendar
A seasonal calendar will help you plan a better content strategy for the consumers. You'll be ready with a foolproof plan before a specific holiday or event starts. Being prepared for a war in advance is the half-war won. Here are a few seasons that are most popular in the app world: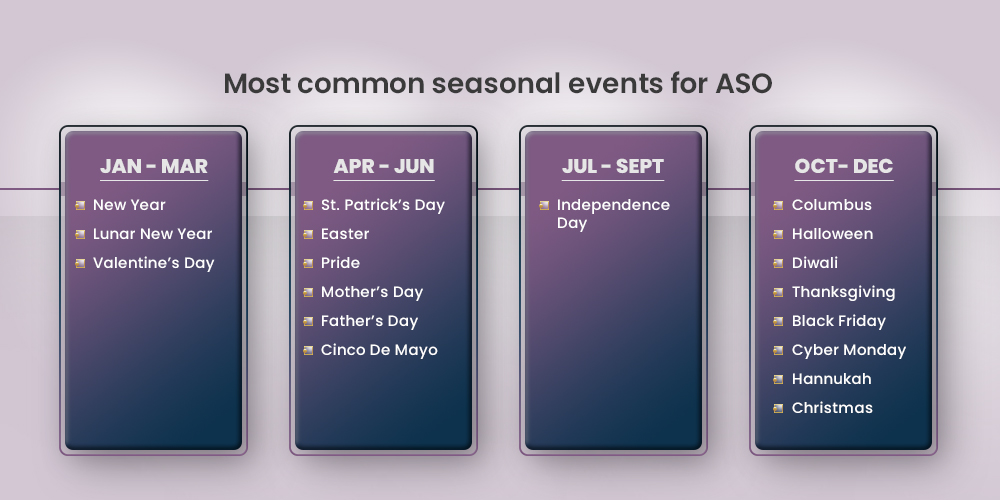 2. Optimize Your Listings To Get The Right Audience
We always recommend targeting keywords related to your app, not just to be found but also to get installs from the Google play store or Apple app store and increase your CVR (conversion rate or conversion ratio). Your install audience needs to be the right users to help improve retention. When installs, CVR (conversion rate or conversion ratio), and retention rate are steady, the algorithms on both platforms will mark your app as high quality. This will allow you to rank even higher for the keywords targeted. It would help if you started targeting these keywords in advance so the algorithms have time to index your app for them.
3. New Audience – Different Types of Users
Understanding your target audience (user, age, location, etc.) can help you create more focused campaigns, resulting in more accurate results. You can choose to localize your app depending on the most popular seasons and events in those markets.
Your audience changes during the holiday season. During this time, you will find a variety of new users searching for your app, and it can be interesting to understand what triggers them.
Understand Your Customer Better
4. Special Keyword Opportunities
The challenge is to find which search terms increase their search popularity scores during the holiday seasons. Some of these terms may not be related to your app during most of the year, but they may become a good fit during the season.
According to Google trends, the most searched topics last year were, of course, Christmas and New year's, but also playoffs, snow, Black Friday, 2022, gift, holiday & exam. However, searches on the web are very different from those on the stores, so the trends may differ.
Keywords such as Shop, Xmas, Christmas, 2023, new, wish, holidays, gifts & presents don't say much alone but, combined with the right keywords, may appear as the best long-tail opportunities for this season. For example, Xmas bonus (if you are a gaming app), new VPN 2023 (VPN), Christmas movies 2023 (streaming), holiday gifts (eCommerce), etc.
5. Update Your Creative Assets & Metadata
Now that you know what season or event you are marketing and who you are marketing it to, it's time to bring your ideas to life! Seasonal marketing can be done through the app's creative assets, such as the icon, screenshots & feature graphics.
It can also be done through the app's metadata, such as the short description, what's a new section, or promotional text. Incorporating seasonal marketing throughout the metadata can also help you rank better for specific keywords.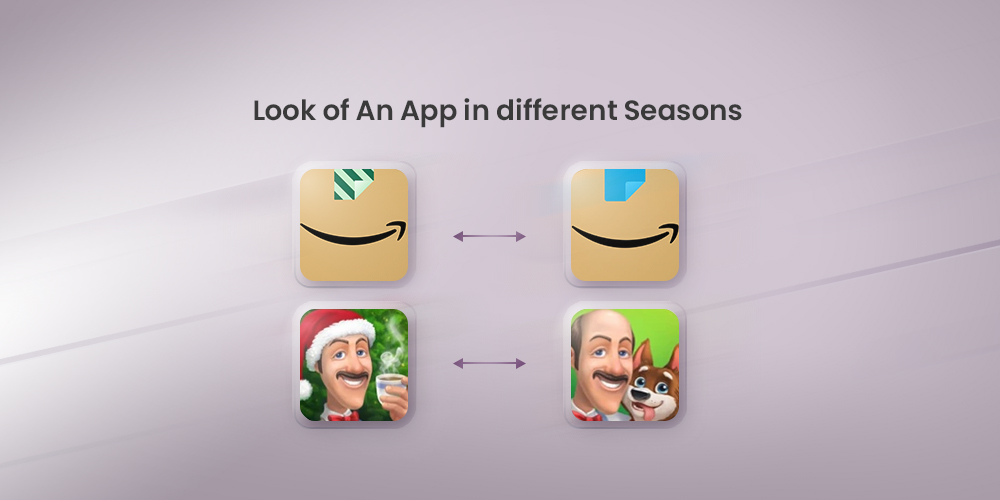 6. Make Your Assets Shine!
Now that you have a strong keyword strategy, it is time to get creative! Be sure to make your creative assets fun and festive!
Even if you are not promoting any special offer, adding festive ornaments to your screenshots, use the emotional component that allows users to relate to your app.
Of course, test it first, but be bold and experiment with it too early. Everyone knows that once November 1st hits, Christmas lights are up, and holiday music is playing on the radio!
7. Research Performance From The Last Holiday Season
Before starting, a good exercise should be analyzing past paid campaigns to see which messaging performed well and which creatives were impactful. Also, look at your proven keywords on the Google Play Developer Console for trends on your long tails and competitors' keywords.
8. Align Your Channels And Apply A Multi-Channel Strategy
Don't plan your funnel just for the organic side; you should align your UA campaigns and SEO efforts. Choosing the same goals and keeping them consistent throughout all strategies is vital. Think about new users but remember to re-engage existing users and users that have removed your app. Take advantage of all the console features such as In-App Events, LiveOps, and especially CPPs for ASA and Facebook campaigns.
Looking for a mobile app to keep your customers engaged throughout? Build your mobile app without coding within 1 hour. 
The Takeaway
Every test is a learning opportunity, and the insights should be carried over into the following experiment. From our previous year's marketing strategies, we can learn what to continue with for future events (both seasonal and generic) and what not to do again.
Combining seasonal app marketing initiatives with your ASO strategy can be one of the most powerful methods to help boost store listing conversion rates. Remember to stay excited and relevant; participating in the festivities is crucial!
It would be best if you opt for a skilled ASO service provider that can do all the work for you while you remain focused on your business.
All this is just the beginning! Taking advantage of the holiday season is a complex strategy; you don't build it in a day. Product and Marketing channels should crack the code together and make the magic happen this season.
About MageNative
MageNative is a leading app-building platform that facilitates app creation for business owners regardless of their knowledge of the technical nuances involved. At MageNative, we convert ideas into scalable mobile apps instantly and conveniently.
Check out the most successful Case studies of MageNative.
Also, check: Why Is MageNative The Best Mobile App for Your Shopify Store?
About The Author
Observer | Reader | Writer By Choice | Learner | Movie Lover | Chess Player | Family Is Life
Gaining Knowledge By Observing Life - Sharing Knowledge Through Content And Thoughts
A Content Writing Professional At MageNative, An app development company providing solutions on different app development platforms including Shopify, Magento, and WooCommerce.
Related Posts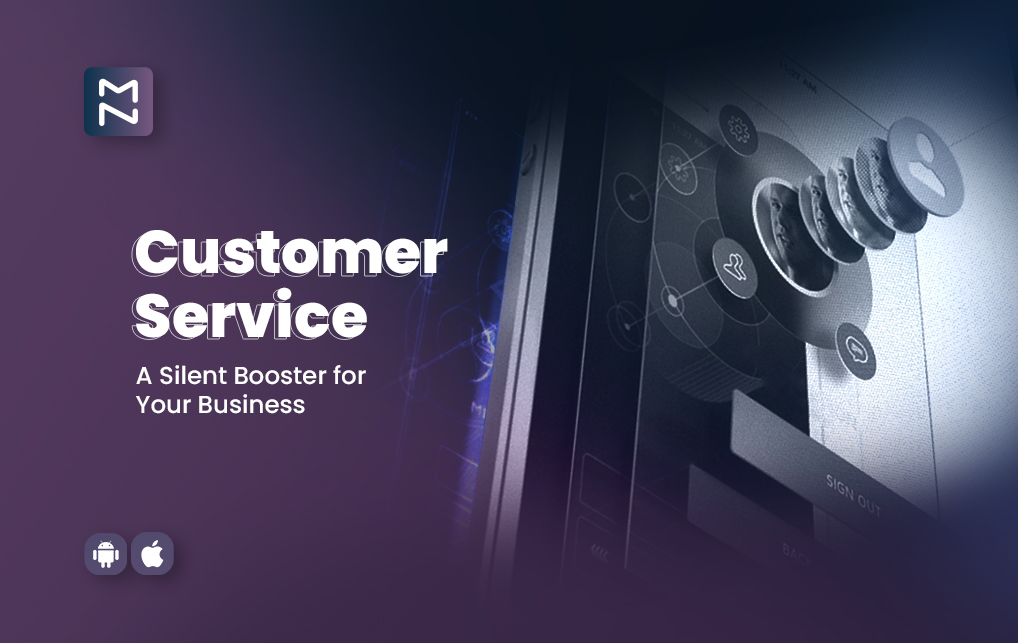 Mobile App Customer Service: Benefits, Red-flags, Quick Tips & More
Let's admit – a majority of online shoppers believe that…
Read article >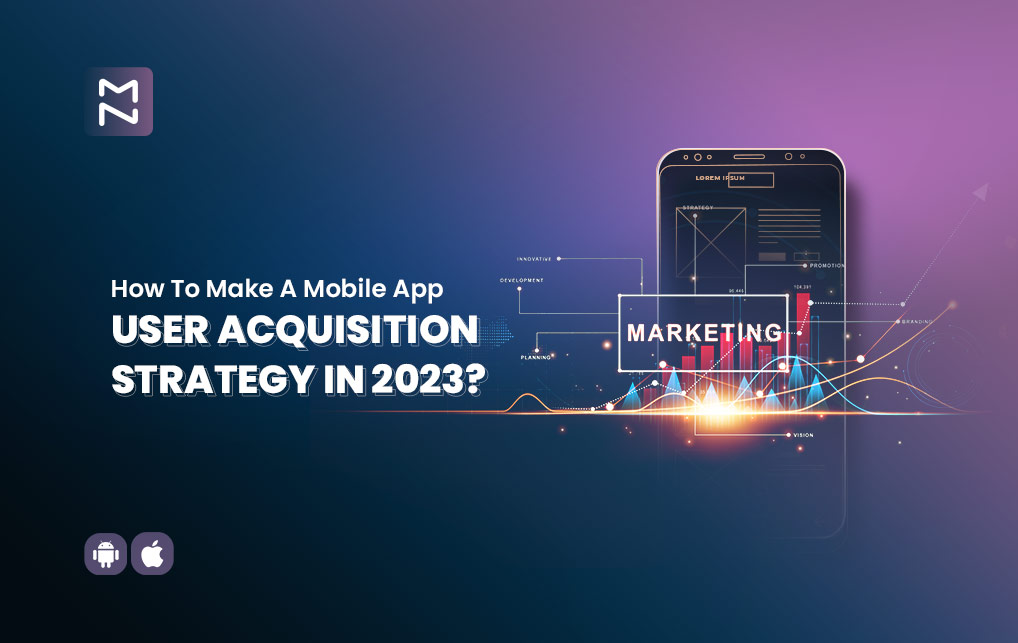 How To Make A Mobile App User Acquisition Strategy In 2023?
As a mobile app owner, the constant hustle to build…
Read article >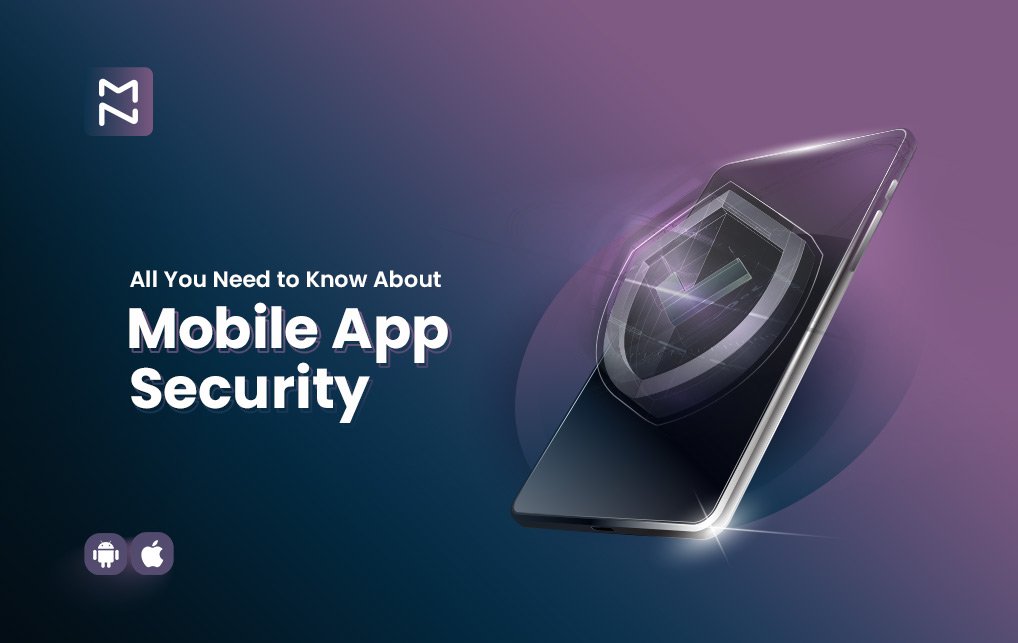 Mobile App Security – Loopholes, Best Practices and Beyond
Can you name one factor that decides whether a user…
Read article >