Not many dare to invest their time and money in a career like agriculture, which many suggest as unprofitable. But, two brothers, Satyajit and Ajinka Hange were determined to prove others wrong. They not only produced organic food but also took the message about the benefits of organic farming far and wide. Their success story is one of determination, courage, and innovation.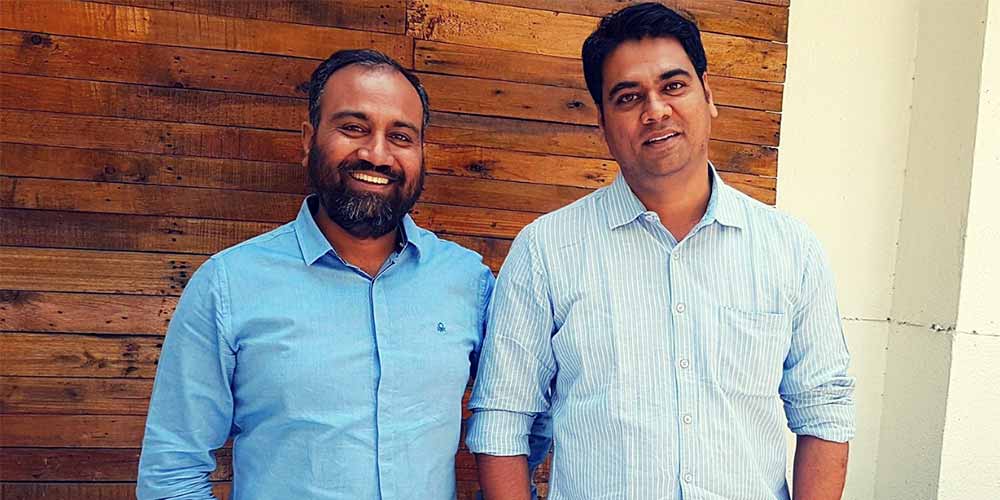 From Dream To Reality
Coming from a farming family, they always felt the urge to return to their roots. After spending almost a decade in the corporate world,
they finally decided to do the thing which they always loved doing – Farming.
Synthetic fertilizers and pesticides were already ruining the productivity of the soil and affecting people's health.
Different pest control methods have only complicated the pest problem. So, there were few prospects of gaining anything from conventional farming.
Because conventional farming was unsustainable, the duo decided to make a change in how they will produce agricultural items.
In September 2014, they established
Two Brothers Organic Farms
(TBOF). It is a venture based in the village of Bhodani near Pune and fully devoted to organic farming.
Unlike conventional farming systems, organic farming does not use any chemicals for producing crops.
It is done organically without using urea, pesticides, insecticides, or any other chemicals.
In place of synthetic fertilizers, it uses animal manures. For pest control, organic farmers use biological agents that prey on pests, in place of synthetic pesticides. No growth hormones are used to boost the growth of the plants.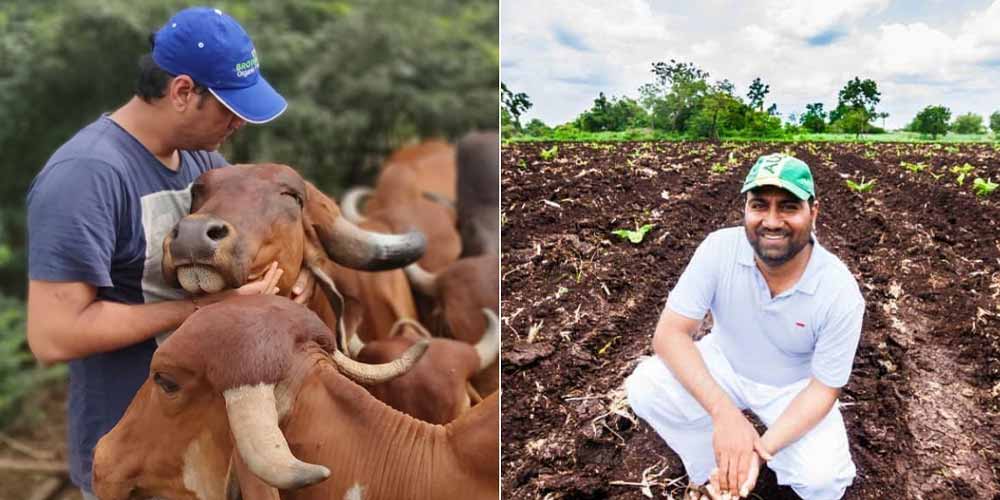 Organic Food Items Sold by Two Brothers
Currently, Two Brothers Organic Farm (TBOF) sells a variety of fruits and veggies (Pomegranate, Drumsticks, Papaya, etc.).
Besides, they sell Pulses, legumes, 100% cholesterol-free Gir Cow Ghee, Organic Ghee,
Organic Liquid Jaggery, and Superfoods like Moringa (sun-dried) under the brand name – AMOREARTH.
AmorEarth's Desi Ghee is quite famous among organic food lovers and is one of the hottest-selling organic food items.
Besides that, AmorEarth provides foodstuffs like Jaggery Peanut Butter, Plain Peanut Butter, and Lemon Squash.
Also, you can find lemon Pickle, Chywanprash, Organic Pest and Insect Repellent, and Gondh Laddu, among others.
You can check out various organic food items of the AmorEarth for yourself.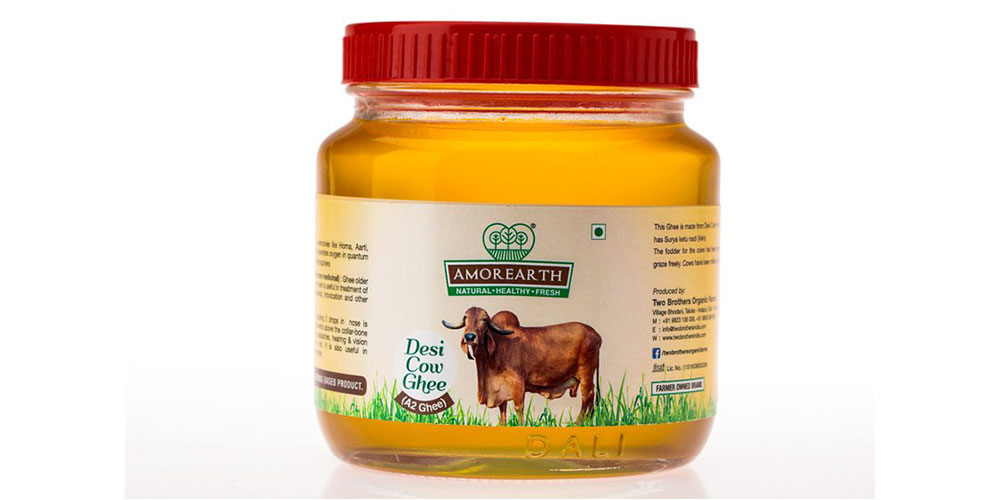 AmorEarth provides 100% organic foodstuffs that are lab-tested directly to customers. In fact, their farm at Pune has been certified by the prestigious organic certification organization, Ecocert, and FSSAI. As part of its business philosophy of providing 100% pure organic food, AmorEarth follows all the organic standards.
Read Also : How Are Shopify Mobile Apps Transforming The eCommerce Landscape?
From Local Store To Digital Store
Understanding the importance of delivering their products directly to the consumers,
they set up their Shopify organic store, AmorEarth. Now they deliver to more than 250 households in Mumbai and Pune.
With the help of their online platform, they deliver organic products to customers across 22 countries.
Their Shopify organic store has been rated as the best online organic store by Vogue India.
Over time, Satyajit and Ajinka Hange realized that their eCommerce store was not getting enough traffic. As opposed to their expectations,
they were not receiving enough orders from their online store. This, despite the fact that they had some of the best collections of organic food items.
They knew there was a huge demand for organic food products, especially in developed countries. And, that they were definitely missing something.
The Need For A Mobile App
With the help of simple online searches, they came to know that more than 70% of Shopify visitors are mobile users.
They were missing a significant portion of their customers because they were not having a Mobile App.
After a careful study of the market trends, they were sure that DIY (Do It Yourself) mobile apps were best for their business.
And, they wanted to design their App's layout and product categories themselves. In this way, they can also choose between multiple selling features.
An Easy Way To Convert Your Shopify Store Into A Mobile App!
TBOF Meets MageNative And Birth Of AmorEarth Mobile App
Two Brothers Organic Farm (TBOF) wanted a customized app that should reflect their love and passion for organic farming.
MageNative just provided all that they needed in their mobile app.
Having worked with thousands of Shopify store owners, we knew from the beginning what an organic food app must look like.
It should reflect the beauty of farms, the freshness of honey, and the promise of organic farming. Besides that, a mobile app
should allow people to search for their favorite products (desi ghee) easily and conveniently.
Luckily, we were able to deliver the kind of mobile app which Satyajit and Ajinka Hange wanted.
Within a week of the launch of the mobile app, AmorEarth started receiving orders from far and wide. From a completely local farm company, TBOF went on to become a full-fledged online organic store with a dedicated mobile app.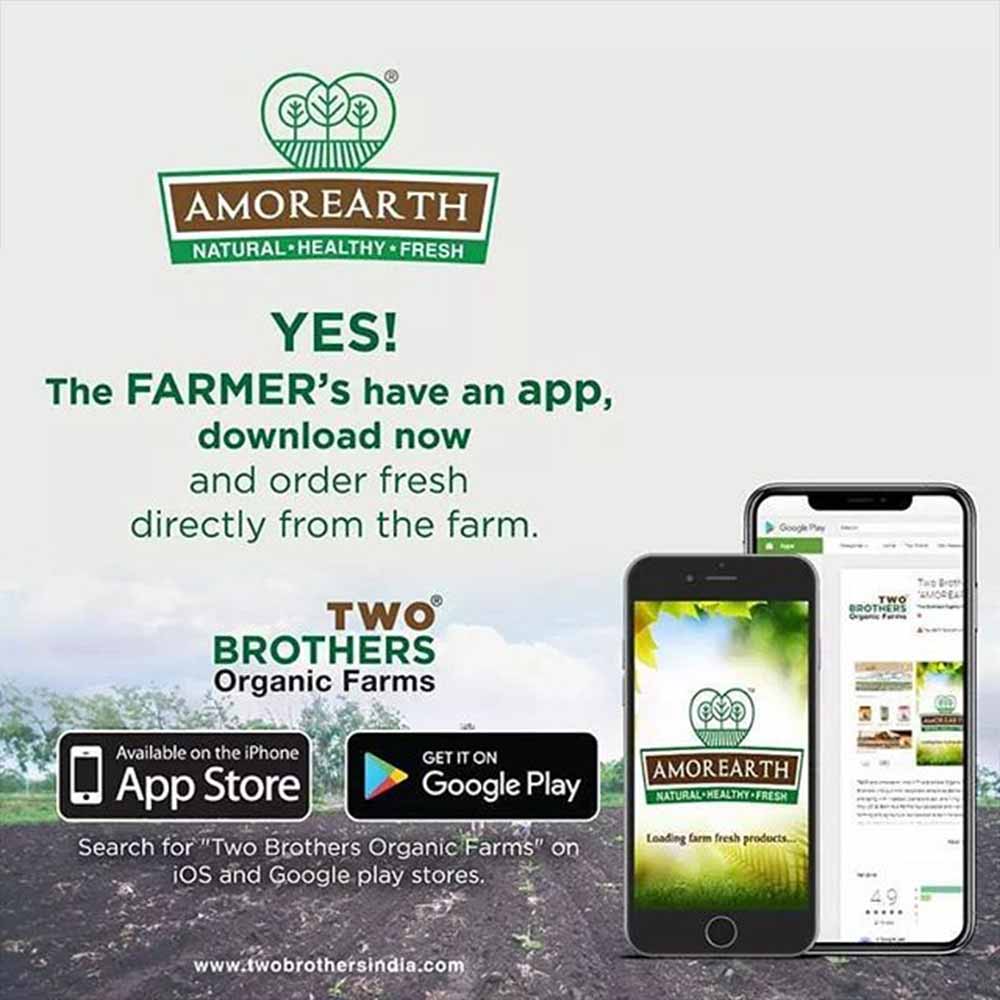 What TBOF Achieved With The App?
The MageNative Mobile App for Shopify directly connected the TBOF with a large number of mobile users. The impact of the mobile app – AmorEarth was quite visible from the tremendous app downloads.
Since its launch, AmoreEarth Mobile App has registered more than 1000 downloads on Android Store alone.
Besides that, AmorEarth became a name synonymous with Organic food products. The company experienced a rise in its total revenue, with a continuous increase in mobile app revenues. And, it has become one of the leading providers of organic food online.
Recently, the company clocked revenue amounting to a whopping 3 crore per year.
Since then, TBOF has built a community of organic food lovers. Besides that, they have featured in some of the renowned magazines and newspapers of the country.
Both the brothers are sure that it is just the beginning of a full-fledged Organic Movement in India, of which you can be part too.
About MageNative
MageNative is a leading app building platform that facilitates app creation for business owners regardless of their knowledge of technical nuances involved. At MageNative we convert ideas into scalable mobile apps instantly and most conveniently.
About The Author
A content marketing professional at Magenative, An app development company providing solutions on different app development platforms including Shopify , Magento and Woocommerce.