Whether you're an athlete, model, or don't like the appearance of glasses, contact lenses can be handy to embellish the look of your eyes. Contact lenses are a convenient alternative to glasses and can be worn by people who want to change the color of their natural eyes, making them a versatile product that appeals to a wide range of consumers.
The global contact lens market was valued at approximately 11.5 billion US dollars in 2017 and is expected to grow to about 19.45 billion US dollars by 2024. So eye lenses and accessories have not only become a fashion thing but an essential element to beautify your eyes.
Let's look at the incredible success story of Cali Lens and how it expanded its online presence by offering a wide range of eye lenses and lashes at your fingertips. 
About Cali Lens
Cali Lens is an Oman based company that deals in designer lashes and lenses, seeking to provide a wide array of lenses available in a single spot. Its different range of lenses incorporates Pinkesh luminous, Diva Amara, Lensme, and lots more.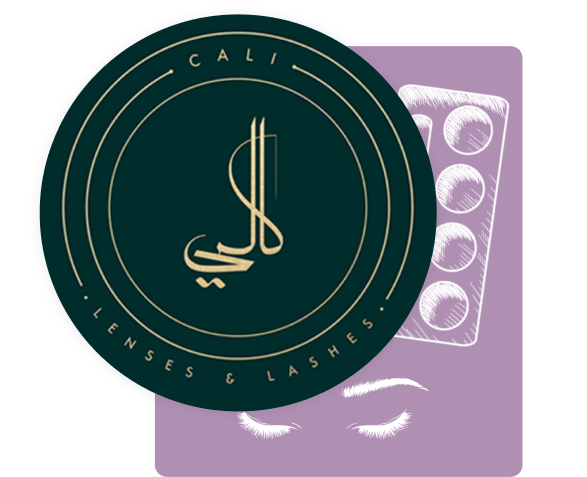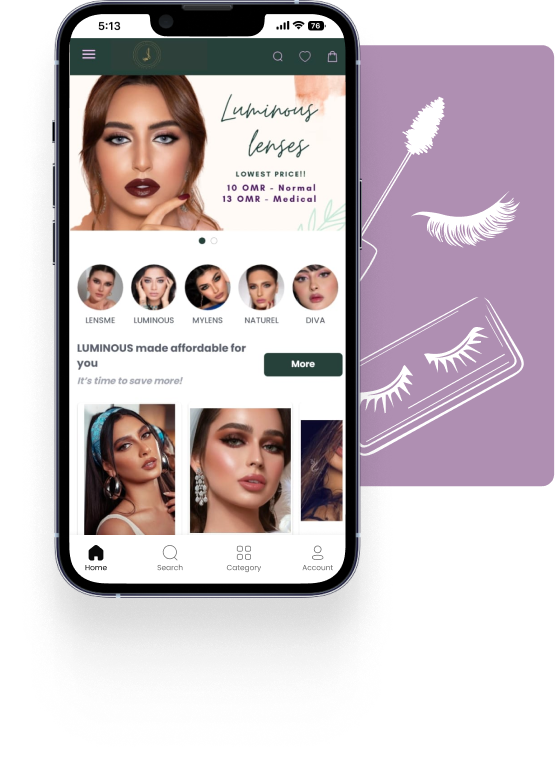 The Need For Mobile App For An Online Store
Did you know that?
About 75% of buyers carry out purchases on their mobile phones.
Mobile apps are becoming essential to almost every company's strategy for reaching a larger audience. It has transformed the way businesses interact with their clients.
Now there is no longer need to rely on printed advertisements or bulletin boards to promote special deals or discounts. A mobile app can help do this more efficiently. For eCommerce firms, the sky is not the limit. It is, in fact, not even close. People are spending money online, making eCommerce a significant factor in the global economy. Mobile commerce was once considered a luxury and convenience, but times have changed, and it is now considered a necessity. 
Smartphone sales have entirely dominated the eCommerce sector. Examine your sales analytics to learn which devices your customers use to make purchases. A sizable portion of those customers will likely be browsing and purchasing on smartphones and tablets. 
When Did Cali Lens Recognize The Significance Of Having A Mobile App For Their Online Store?
About 67% of all eCommerce sales across the globe come from mobile devices.
Sales from mobile devices have entirely taken over the eCommerce sector. Take a look at your sales metrics and see what devices your buyers are shopping from. There's a good chance that a sizable portion of those buyers utilize their smartphones and tablets for browsing and making purchases.
People are much accustomed to shopping on their mobile devices. It's so much more convenient than waiting for a computer to boot up. Our phones are always within arm's reach, whereas laptops or desktop computers are only sometimes.
Consumers are purchasing from a variety of sources. Thanks to mobile commerce, people can buy on the bus, train, or anywhere else they need. They shop online during lunch breaks or while walking down the street with a coffee. It's just too simple. So the inclination of shoppers towards mobile shopping compels Cali Lens to build a robust app for their online store. 
"We wanted to reach more people" - Mr. Jestelle faith, Sales Associate, Cali Lens.
The Challenge: To Build Robust, Fast And Feature Rich Mobile Application
The objective was to build a cost-effective, user-friendly application for their online store that would also assist them in achieving their goals. Quick check-out options should be available, and users should be able to find the product they're looking for quickly. Features that help new and returning customers develop trust should be included on the product page so that they can feel secure and confident when ordering lenses online. 
When asked why they wanted to use a mobile app,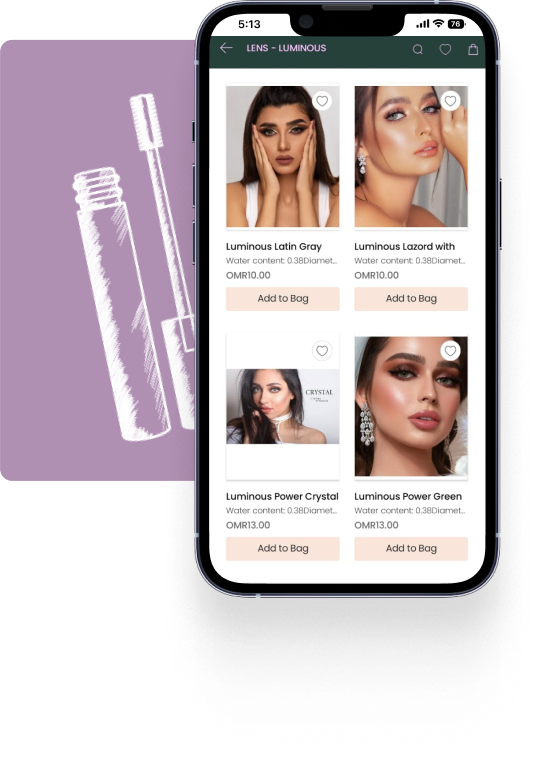 "We weren't able to reach and engage with many customers." -Says, Cali Lens, Sales Associate.
The Solution: MageNative Helped Them Fulfilling Their M-commerce Need
Running an online firm is already a full-time job. So MageNative does everything with that in mind and with customers and businesses at focus. It has made creating, launching, and managing a mobile app for shopify businesses more superficial. Day-to-day tasks are simplified so companies can focus on what truly matters and grow their business.
MageNative helped Cali Lens expand its reach by delivering them the best mobile tech with the most sophisticated app feature set that enables them to sell more. After utilizing the MageNative solution, Cali Lens found it the most accessible, efficient, and helpful way to fulfill all mobile commerce needs.
"It's easy to use and efficient" -Mr. Jestelle Faith, Sales Associate, Cali Lens.
Results Experienced After Choosing MageNative
Cali Lens's success story has challenges, but MageNative's flawless Shopify mobile app marked the start of its thriving eCommerce business. It provided them with unique features such as augmented reality, personalized push notifications, fast synchronization, and fast loading speed. All of these outlandish features, combined with prompt and dependable customer service, assisted them in providing a better customer experience.
Finally, Mr. Jestelle Faith, Sales Associate, Cali Lens, admired MageNative's quick synchronization, simple customer navigation, and excellent customer service. They discovered it to be the most cost-effective solution for their m-commerce needs.
"We improved our reach and engagement" -Mr. Jestelle Faith, Sales Associate, Cali Lens.
MageNative aided them in elevating their revenue to 40% growth rate within the 2 months after the launch of their mobile app. 
Most Desired Features Offered By MageNative
Each day, MageNative works tirelessly to provide more benefits and valuable tools for retailers and shoppers. 
As a result, it ensures that the application improves consistently and delivers an incredible user experience!
Performance tracking with ground-breaking in-app analytics.
Immersive shopping experience with an incredible AR feature.
AI-driven Product Recommendations for Quick Purchase Decisions and Increased Sales.
Easy and quick access to the app with social media login. 
Recapturing lost customers through an effective cart abandonment campaign.
Targeting global audiences with Multi-currency, multi-language, and RTL support.
Drag and Drop app building without any coding skills.
Personalized push notifications to entice more buyers. 
These incredible features help them deliver an outstanding user experience and increase engagement and sales..
"We were having problems with push notifications, and the support team was really responsive." -Mr. Jestelle Faith, Sales Associate, Cali Lens.
In A Nutshell
Ultimately, developing a mobile app for your business is a viable option. Mobile apps will always be a part of a business's plans. Whether you want to create an app for your company or your customers, efficiency and revenue will undoubtedly increase.
Indeed, mobile apps are an excellent way to harness the power of the digital. They are the key to today's most desired asset: convenience. So, when developing a mobile app, make sure to prioritize comfort and usefulness. It's what most successful app companies have done.
AI-Driven Product Recommendation
Cart Abandonment Campaign
Social Login
Augmented reality
Personalized Push Notifications
Multi-Currency
Multi-Language and RTL Support and lots more 
MageNative is a one-stop shop for creating a robust and fascinating mobile app packed with incredible features.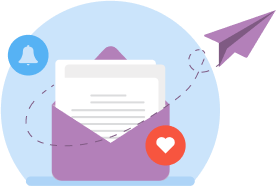 Subscribe to our latest Customer (Success) Story
Join to receive new updates, articles, and resources