Gaming has long been a mainstream amusement. Yet it reached new heights in spending and user engagement during the initial Covid outbreak. While various social distancing mandates were in place across the globe, players worldwide turned to the game as a new comforting hobby, to connect with friends and family, or to make new friends. The world gradually transitions to a post-pandemic mindset with all of the factors defining a post-boom industry. Revenue projections for the video gaming industry are also normalizing. Despite this, global
video game industry revenue is set to exceed $200 billion
for the first time in 2022. In 2022, revenue in the Gaming Equipment segment is expected to be US$231.40 million. The market is
anticipated to grow by 5.88% per year
, with most sales made via mobile devices. Let's glance at an inspiring success story of
Level-Up. And how
it has expanded its reach by incorporating a mobile app into its eCommerce journey.
About Level-Up
Level-Up is a Kuwait-based gaming store that deals in a wide range of digital card games and gaming gadgets. Established in 1995, the firm is a gaming industry leader with over 100 brands and six showrooms. The organization's head office is located in Kuwait, and it makes its products accessible to its buyers Level-Up offers local and worldwide shipping. The organization aims to deliver gamers an affordable and enjoyable gaming experience. Moreover, it empowers gamers to experience the best of the industry without having to empty their wallets and hearts. Their efforts are motivated by a sincere desire to build an ecosystem of gamers or a large community with easy and affordable access to games, peripherals, and consoles.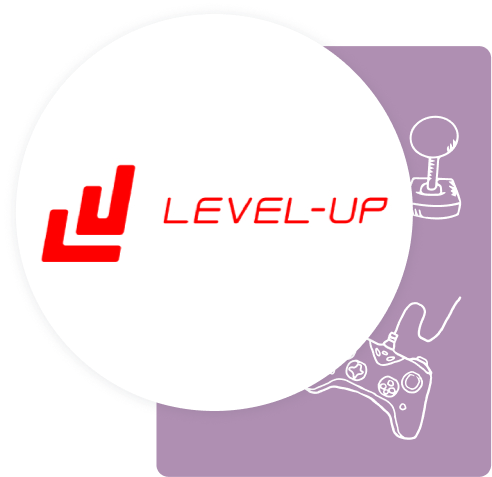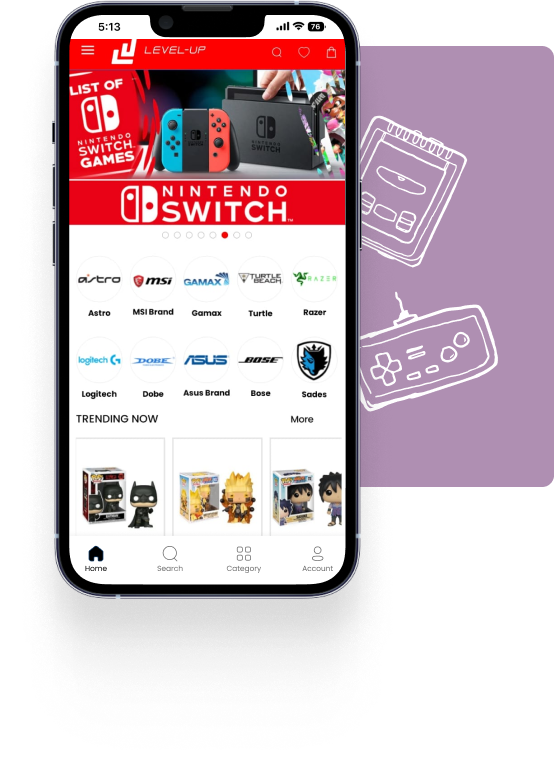 What Made Level-Up To Go For A Mobile App?
It's no surprise that the mobile app industry is thriving, with over
6.3 billion smartphone users worldwide.
App usage and smartphone penetration continue to grow steadily, with no signs of slowing in the near future.
Therefore, it is clear from the statistics mentioned above that mobile apps are crucial for success when operating an online business. The rising demand of mobile apps among users prompted Level-Up to go for it. When asked Khodor Sabbah, owner , Level-Up, How did they come up with the idea for their Mobile app? He replied "Market high demand on shopping apps"
The Problem: To Build A Powerful Mobile App That Will Improve User Experience and Expand Reach
With tech advancement, progression and innovativeness, there has been a massive rise in the mobile app market. It is not just about the application's functional features but the entire app. The apps should be designed with user-friendliness in mind. Aside from using recognizable designs and colors, the application should attract the user's attention with valuable features. Getting noticed is one of the most difficult challenges for mobile apps. As a result, an application should have highly affecting and functional features. And to meet the needs of the users, mobile applications must be fast, efficient, and scalable. There are numerous app development companies that claim to provide excellent services. However, it is critical to determine whether they truly offer what they claim or meet market demand and user expectations. Khobor Sabbah, Owner of Level-Up, was unable to reach a larger audience before using MageNative. When asked what difficulties he was having before using MageNative,
"Ability to reach customers who are not registered" - Mr. Khobor Sabbah
The Solution: How MageNative Helped Them Building A Robust And Fascinating Mobile App
MageNative aided them by providing fully customizable native Android and iOS applications to drive engagement, increase sales, and build a brand. It has simplified the process of developing, launching, and managing a mobile app for a business. Day-to-day tasks are simplified, allowing companies to focus on what truly matters: growing their business. MageNative assisted Level-Up in expanding its reach by providing them with the most promising mobile technology and futuristic app feature set, allowing them to sell more. Level-Up discovered the MageNative solution as the most accessible, efficient, and helpful way to meet all mobile commerce needs fully synchronized with their online store.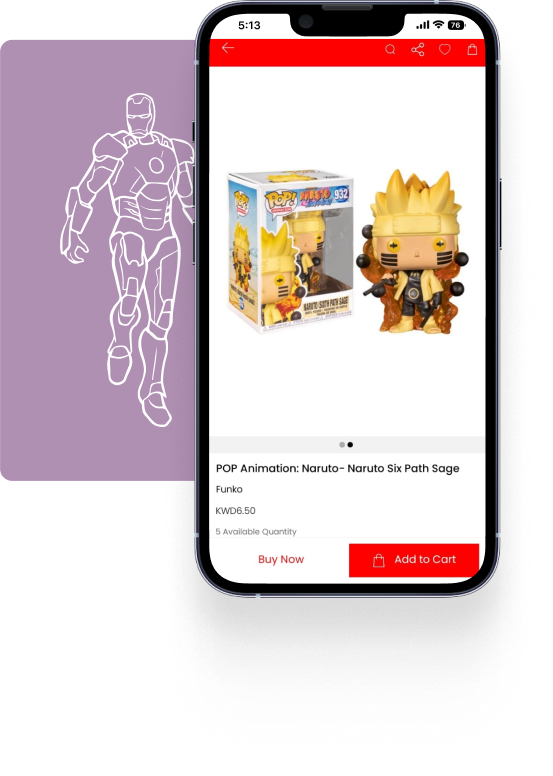 "It helped by creating mobile app without the need of any data migration." - Mr. Khodor Sabbah, Owner, Level-Up
Results Obtained After Utilizing MageNative
Level-Up witnessed substantial growth in sales in just two months after launching its app, thanks to proper guidance and assistance from MageNative. Furthermore, Khodor Sabbah's wise decision to use a mobile app allowed him to attract and cultivate a large and engaged audience base.
"Great customer service and amazingly fast setup!" - Mr. Khodor Sabbah, Owner, Level-Up
By utilizing the MageNative mobile app, the company has increased its reach by approximately 15% so far.
The Most Outstanding Features Offered By MageNative
MageNative works tirelessly every day to provide more valuable features and functionalities to retailers and shoppers. As a result, it ensures that the application consistently improves and provides an incredible user experience!
Personalized push notifications to entice more buyers and encourage more purchases.
An immersive shopping experience with a fantastic AR feature.
Tracking performance with cutting-edge in-app analytics.
Quick and seamless access to the app via social media login
Product recommendations powered by AI for faster purchase decisions and increased sales.
Regaining lost customers through a successful cart abandonment campaign
Building apps with drag and drop requires no coding knowledge.
Multi-currency, multi-language, and RTL support for global audiences.
MageNative provided them with the most sophisticated features that assisted them in growing and delivering exceptional results. But the most helpful feature that contributed to its growth was push notifications. It helped them increase their reach by hitting the audience at the right time with the right message.
Are You Looking For Such An intriguing app That Can Help Your Business Thrive?
MageNative mobile app builder is one of Shopify's premium apps that can provide custom designs and builds for iOS and Android without requiring any coding knowledge. MageNative enables excellent features to stand out in the cutting-edge market.
Personalized Push Notifications
Cart Abandonment Campaign
Multi-Language and RTL Support
Multi-Currency
Social Login
AI-Driven Product Recommendation
Augmented reality
Product Share and lots more.
MageNative provides mobile applications with cutting-edge and powerful features for an outstanding user experience. That is what helps online retailers like Level-Up to streamline their purchase process. MageNative provides the best opportunity for business growth. It has the most efficient and user-friendly solution for all your M-commerce needs.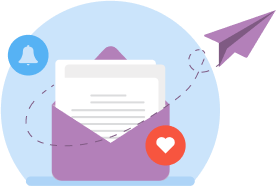 Subscribe to our latest Customer (Success) Story
Join to receive new updates, articles, and resources